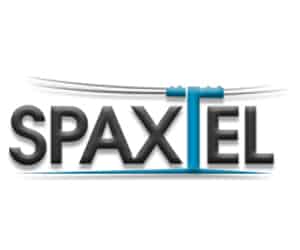 Introducing SpaxTel for Business an outstanding international calling experience with excellent call quality, centralized administration and it works worldwide, with or without Internet.
Financial Directors Love SpaxTel
Are you responsible for the international calling costs in your company? If so, we want to speak with you. SpaxTel will centralize your international calling across the organization and give you fine grain call history information even when employees are calling on local SIM cards or other non-company issued phones.
Employees Love SpaxTel
With SpaxTel, your employees will enjoy flexible international calling wherever they are in the world. Using the SpaxTel app, employees can connect internationally with business grade call quality, from any phone… even when they are without Internet access.
Your employees will love the freedom that SpaxTel offers, such as not needing to search for a good WIFI connection to make an important call or changing how they make calls in each country.
Easy To Use and Simple To Set Up
A SpaxTel business account can be set up and ready to use within 24 hours. A single online dashboard controls everything. So intuitive, it is mastered by the administrator in minutes. No contract, no monthly fee, no expenses to reimburse, no Internet required for calling – SpaxTel is a smarter way to connect.