---
Hong Kong Business Made Easy
Unleash the power of a Hong Kong company.
Establish & grow a global empire!
---
---
OVERWHELMED HOW TO START?
START HERE.
Running an international business via Hong Kong is a serious endeavor. Michael Michelini breaks down the overwhelming process of running an international business from Hong Kong into step-by-step instructions you can follow. This book will be your go-to resource to set up your business as well as an ongoing reference guide you can go back to again and again.
Many international businesses don't make it because they ignore or underestimate these business demands. They fall victim to complacency and stop paying attention to the details and complexities of a global business. When it comes down to it, the most talented businessperson needs to understand and follow the fundamental concepts of running a global business from Hong Kong.
Don't let your international business dreams disappear like that. By now, you know better. You know that you can't afford to cut corners on your business plan. You know that using the right business tools and tactics in Hong Kong will set you apart. .
And if you didn't know all that, you do now. Knowledge is power. We can help you use it.
Don't let your international business dreams disappear like that. By now, you know better. You know that you can't afford to cut corners on your business plan. You know that using the right business tools and tactics in Hong Kong will set you apart. 
And if you didn't know all that, you do now. Knowledge is power. We can help you use it.
"Ultimate resource for starting an international business out of Hong Kong. Extremely helpful. Strong recommendation.

Michael Michelini has done it again: this is an extremely helpful, close to definitive guide to running an international business out of Hong Kong. It's not just for entrepreneurs who want to enter the China market: Hong Kong has many advantages as a business center for any business you might want to start in Asia, or as an offshore/remote base. From why Hong Kong, how to open a company, how much start-up cash you need, merchant accounts, banks, credit cards, agencies, potential government/other support to tax, logistics – I can't think what is missing. As usual Michael recalls his own experiences, his real world/honest mistakes and learnings – and it is these personal words of wisdom which adds so much to the enjoyment and information presented. I have no hesitation in recommending "Hong Kong Business Supercharged".AC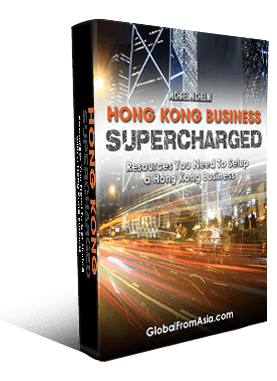 Hong Kong Business Supercharged is the definitive guide and complete resource that will walk you through the entire process of starting your global business, from your first question about forming a limited company all the way through yearly audits and business operations.
This program is no "fluff" – get direct to the "goods" offering—Michael Michelini breaks down the overwhelming process of running an international business from Hong Kong into step-by-step instructions you can follow and return to again and again.
When you get started with this program, you'll enjoy a wealth of valuable information: things that many have taken years of trial and error to discover. All of that is possible because, with this program, you will have access to:
Step-by-step process of opening a Hong Kong limited company, either doing it yourself or with an agency.

How to setup banking, receive money from clients, and pay suppliers in Asia and globally.

Accounting, audits and bookkeeping best practices.

Comparison of Hong Kong versus offshore and US corporate structures.
Case studies and examples of real business people and how they opened and operate their international businesses.

Dealing with PayPal and cashflow. Verifying, withdrawing, and dealing with limitations.

Comparisons of various ways to deal with merchant accounts from Asia, both common and complex

How to capitalize on all of the amenities that running a business from Hong Kong has to offer.
---
That's just a quick overview of what's included with this program. There's a lot more that you'll enjoy. To get a better appreciation for what's inside, take a look at what's offered.
Don't need to read the offer to order?
Let's do this!
Buy Now
---
OUR OFFERING OF AMAZING RESOURCES & TOOLS
When you purchase Hong Kong Business Supercharged, you receive a collection of resources designed to help international businesses grow. These tools will get your business on the right track and give you the knowledge and power to go forward with confidence.

Depending on which version of the program you purchase, you'll receive the following:
The "No Holding Back" Book
All versions of the program come with the mega-book: a comprehensive roadmap created to help you navigate the Hong Kong business landscape from opening to closing. The guide begins with the early stages of forming your business and takes you up to and through your invoicing and payments, merchant accounts, audit processes, and many many contacts. (Comes in PDF and Epub formats.)
Templates & Forms Pack
What are all the forms I need to fill out for a Hong Kong company? Where do I get them? What about payment instructions, invoice templates? We know the overwhelming flow of information, and we package it all together in one source. Find out from the extra articles in this special bonus pack.
Cheat Sheet & Contact List Pack
We put together a list of all the common questions businesspeople and entrepreneurs ask over and over. Some questions here are not in the book, such as mobile apps for a Hong Kong limited company. Plus, we provide the contacts, with a list of companies and contact info to jumpstart. Get ready with confidence.
Exclusive Video Training Series
Three hours of exclusive video training that won't be published anywhere else. I'll add and update videos constantly, and make sure we get what you're interested in.
Special Discounts and Offers Pack
We know everyone wants to save money on their new and existing business, who doesn't? Some of our friends and business colleagues have given us a pack of offers valued at over $250 US dollars! That alone will repay the cost of this deal and some!
Monthly Workshop For Members
Each month we have time for all of us to dial in, learn something new, ask questions, and make friends with others growing a global online business! Get 6 months access to these live 1 hour monthly workshops!
Private Membership Site
In the official Global From Asia Membership Group, you'll be in a community where you can safely ask the pressing questions on your mind as well as help others on their international business journeys. Business advice. Maintenance tips. Brainstorm business ideas. Staffing help. It's all fair game.
Ready to get Supercharged?
That's a whole lot of awesome info and values!
Ready to start building your global business dream into a reality?
BUY Now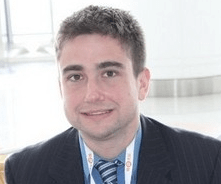 A SPECIAL NOTE FROM MICHAEL MICHELINI, FOUNDER OF GLOBAL FROM ASIA
Hello there! I'm Michael Michelini, founder of Global From Asia. Like you, I'm an entrepreneur who knows just how challenging and rewarding it is to build your own global business. It's overwhelming and scary. I remember running around Central Hong Kong worried I was filing the wrong paperwork or losing time and money, and unfortunately sometimes I did.
I started my first business in 2004 in NYC, then in Hong Kong in 2008. Through a lot of hard work and trial and error, my business has been through it all. Over the years, I've learned a lot about doing business overseas, outside of my home element. Hong Kong Business Supercharged is my way of offering that experience to an amazing breed of entrepreneurs that I endlessly admire—global business people like you.
My team and I have worked tirelessly on this program for the better part of a year, and I have been conducting on-the-ground experience for almost seven. We've done the research, conducted the interviews, analyzed the markets, and—most enjoyably—met many readers like you. We merged keen entrepreneurial know-how with international business best practices. It's the most complete program you'll find (we've looked). I'm so excited for you to try it, I want you to succeed!
"I really enjoyed your video course [Hong Kong Supercharged]! Currently I am studying International Business Administration in Vienna. During my summer brake I am planning to go to Hong Kong. Your video course strengthened me in that decision! I am writing you in the hope that you could give me some tips how and where to start looking for an internship. What really interests me is the e-commerce business! I would appreciate some information or contacts from your side a lot! Drinking a beer with you in Hong Kong would be high on my agenda. Corresponding to the beer I would love to bring you a cigar from my last trip to Cuba. Enjoy your weekend! Best regard from Vienna"Julius Möller
Like all entrepreneurs, you have to take a fair number of risks in your life. Therefore, we decided to remove one from the equation by making our program risk-free.
Give Hong Kong Business Supercharged: The Definitive Guide a good, honest try. If it's not working for you, tell us within 30 days of purchase and we'll refund your money—no questions asked.
We would appreciate all constructive feedback and reasons why you were not able to execute on the actionable guide provided. Mike would love to reach out and understand more deeply in order to improve in the future.
Note: This guarantee works on the honor system. Please don't abuse it. That's just bad luck for all of us in building our businesses, let's not jinx ourselves.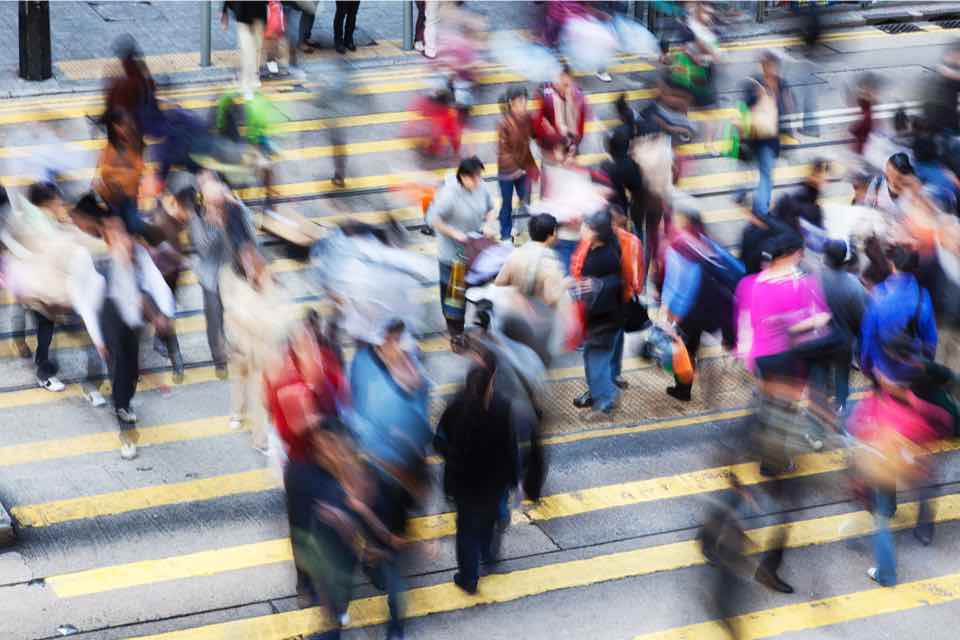 ---
TIME TO MAKE IT HAPPEN
There's never been a better time to start a global business. And there's never been a better resource to help you get started the right way. Now's the time to take action, but only you can do that.
Choose the option that's best for you. Your dream is waiting, and so are your global clients.
VIP Package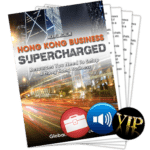 Videos, Book, GFAVIP Membership
$497, ORDER NOW
Video Package
Most Popular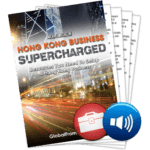 Video Course & Workbooks
$97, ORDER NOW
"NUTS & BOLTS"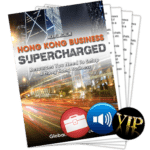 Guide & Workbooks
$47, ORDER NOW
Frequently Asked Questions
Getting a bank account is critical for any business, and inside of Hong Kong Supercharged, we want to make sure you get on the fast track! We cover items on how to prepare for the banking, various strategies, and options.
Yes! Many who have gone through this program have been able to go to the government directly to file. You will need a Hong Kong address though, but that will not require an agency.
HELP BUILD A SUSTAINABLE AND RESPONSIBLE GLOBAL BUSINESS COMMUNITY
---
Running an international business is a dynamic and amazing process. So many cultures, currencies, and laws. While there are ways to deceive, we hope everyone is a responsible member of the global community. Use this power for the greater good.
Going global gives us a lot of power & opportunities.
We believe one should use that newly developed skill and power to enrich others and spread the wealth, not dodge taxes and plunder under-informed global business members.
Seize this opportunity to become a member of the positive influence around the world. Don't just labor to avoid failure; work hard to find success. We're rooting for you at every turn.
Go get 'em!
© Shadstone Limited. All Rights Reserved.