---
Border by Border

Vote For Your Favorite Border!
Share with other readers which border crossing is your favorite
---
Luo Hu Border (Lo Wu on Hong Kong side)
This is a classic border that Hong Kong residents always think of as Shenzhen. It is an old border. It is nice in that it allows you to take the MTR and subway on both sides of the border. To get there you take the metro to the Luo Hu stop on the Shenzhen side or the Lo Wu stop on the Hong Kong side. While I have never done it, I'm told you can buy a China visa at the border here.
Hours of Operation: 6:30 am to midnight
Huanggang Border

Here is the border you can always rely on taking, as it is open 24 hours. I have taken this border in the middle of the night at least a few times, usually after a networking event in Lan Kwai Fung in Central that ends around 11 pm or later. Sure, at that point you could just get a hotel in Hong Kong, but there is the preference of waking up in your own bed the next day to get back on track.
So Huanggang is always your fallback option for crossing in and out of Hong Kong and Mainland China.
Honestly, it is my least favorite border out of all the options, mainly because it is hard to get to (no nearby subways) and also because you have to take a bus between the Hong Kong and Shenzhen border.
All other borders you walk between the borders, but in Huanggang you need to exit one border, get onto a bus in the middle of the border, take it to the other border and enter the region. The best way to get there is to take a bus at Wan Chai next to the immigration tower. It runs 24 hours as well there. From the China side, you need to take a taxi, or about a 15 minute walk from a couple different subway stations. This border is not meant for people on foot, it is built for cars and buses to cross. This is where my dual-plate Hong Kong business friends choose to cross the border.
Hours of Operation: 24 hours!
Futian Border – Lok Mau Chao
The newest and most convenient border in my opinion. It is the only other border besides Luohu that connects to the subway and MTR systems on both sides. I believe this is meant to be the border the government wants the non-car / bus travelers to go to. It is new and wide and clean. The trickiest part is it isn't 24 hours and closes a bit earlier than most of the others. There have been nights out at Coco Park bar street after dinner when we have literally run to the border, only to have the doors locked up at 10 pm or so. They are not flexible at all in letting a few foreigners get in at the last minute.
Hours of Operation: 6:30 am- 9:30 pm
Shenzhen Bay Border
This is one I am constantly taking as I live in Shekou. The government built a massive bridge across the Shenzhen Bay to open this border, and it is meant more for tour buses than subway travelers as there isn't a subway too close on either side. You'll need to take a taxi or bus on each side. If you buy a coach ticket to go to Hong Kong, make sure you buy it on the Shenzhen side; you can't buy it on the Hong Kong side, and need to pay in RMB. There is a SkyLimo to the Hong Kong airport here. I will be a bit more detailed on this border as it is the border I frequent the most and want to document it all.
Getting here from the Shenzhen side: There are a bunch of public city buses, but I normally don't bother. I usually just take a taxi from my home in Shekou, or a taxi from Houhai MTR station (Coastal City), as that is about the closest station.
Getting to Shenzhen Bay Border from Hong Kong: Tons of options. There are coaches (usually I take the one from Prince Edward Exit A). There is also the option to take the MTR to Tin Shui Wai and then go to exit B, down the stairs on that side of the street and taking the B2P bus to Shenzhen Bay border. Another MTR option is to Tuen Mun stop and then the B3X.
Hours of Operation: 6:30 am-midnight.
Shekou Ferry
This is the most convenient, but granted a bit more expensive. One way from Shekou, Shenzhen to Central, Hong Kong is 120 RMB. But there are special rates for groups of more than three travelers (on weekends), and a special rate for same-day round-trip for 150 RMB. The tricky part about the same-day round-trip is that the ferry only runs about five times a day, and the last one is 6 pm on weekends, so you need to have your last meeting by 5 pm and make it quick! I'm always rushing in Hong Kong when I do the same-day return ticket.
Ferry Schedule: You can take the ferry here to four ports. Check here for the full Ferry schedule and map. Also note the weekend schedule is different from weekday.
Central District (technically Macau Ferry Terminal in Sheung Wan): This is the destination you want to go to if you are going to Hong Kong on business. It takes about an hour to get there, and you can schedule meetings right off the boat for the full day, and, if you dare, you can try to do it all in one day and make the return trip back on time.
Macau: Mostly a tourist destination for gambling and sightseeing, bu you can take this trip with business friends and visitors for a day or two.
Hong Kong International Airport: This is a nice one. You can check into the airport from the ferry terminal (if your airline has a check-in counter there; most major airlines do). I have also taken the ferry from Hong Kong airport to Shenzhen when my travel companions may not be able to enter Hong Kong.
Zhuhai: Not the most popular destination. This is a city across from Macau that is in Mainland China. But another choice to go to from the ferry.
Note: Hong Kong / Macau ferry operates 24 hours and runs often. If you do business between Macau and Hong Kong, your life is a bit easier with the ferry.
Hung Hom, Kowloon Station in Hong Kong
This is a bit of a strange border, because it's pretty "deep" in Hong Kong. Hung Hom station is in Kowloon, not too far from Central by MTR. It is a massive train station that takes you into Mainland China, to Guangzhou and even Shanghai, Beijing and other cities. For the full schedule and times, check the MTR intercity through train schedule. Getting there is easy. Take the MTR to Hung Hom and follow the signs to the intercity through train. This is a common spot to go for the Canton Fair. If you fly into Hong Kong, this train will be your most convenient option.
Shenzhen Airport
You can take a bus or subway to Hong Kong or a helicopter to Macau from here. If you are going to Taiwan, there is a special area of the airport you need to go to. I was traveling there with my wife and realized that, and it had a different border and policies as Mainland China and Taiwan have a "special" relationship. If you have a mainland Chinese companion, make sure they have two visas for Taiwan–one is permission from China to leave, the other is from Taiwan giving permission to enter. A bit tricky.
Hong Kong Airport
There are 2 ways to get to Shenzhen directly from Hong Kong airport, which I'll cover separately below. Please note that you can always take the "local" way via MTR or local Hong Kong buses. I won't cover those as they are more complex and longer routes.
We have also created a complete Hong Kong airport guide to check out on all the things to do there.
By Skylimo

You will learn about this border as soon as you arrive. Very efficient. After going through customs and baggage claim, a wide range of public transportation options come up.
You can take a coach or SkyLimo to Shenzhen from the HK airport. The ticket booths are outside of the checked in passenger zone, and you can go next to the Burger King and there are ticket counters. Ask for the Shenzhen bus. They usually will help you (if you ask) and take you downstairs to the loading zone, which is on the street level of the airport.
I have taken these to both Shenzhen Bay border and Huanggang Border, which one you choose depends if you are going to Nanshan (Shekou) or Futian border.

HK Airport to Shenzhen Bay Border
Looking for directions to Shenzhen Bay border point from HK airport? As we have our Cross Border Summit 2016 on the Nanshan / Shekou side of Shenzhen – many have requested these instructions.
When you land at the Hong Kong airport, exit customs like normal. After baggage claim, exit the "checked in area" and into the public zone. There are bus company stands on the back left corner of the room, or you can ask an airport staff where the Skylimo or Bus to China is. They will point you in the right direction.
They have moved the bus customer service counter to the underground, so you'll take the elevator down just before the Airport Express. Down the elevator take a right and then you'll see the bus terminal. On the right side there are about 10 counters of different companies. The prices are all the same, the main point is you want to go to the correct border checkpoint.
They will approach you and sell you a ticket. Tell them you are going to Shenzhen Bay (Shenzhen Wan in Chinese) and they will take you to their booth. The cost is approximately 150 HKD (about 20 USD). You can use credit card or cash. They'll give you a sticker to put on your shirt as well as a paper ticket. The waiting area is just opposite the ticket counters.
The staff should grab you when they are loading up the next Skylimo. It should run every 20 to 30 minutes. It can fit up to 7 people (1 in the passenger side, and 2 rows of 3 wide). Bags are stacked up in the trunk of the van.
The nice thing about the Skylimo is that you get driven right through customs and into the China side. They will drive through the exit point of Hong Kong, and then drive through the Mainland China side. Once they get you through the border, you will be dropped off at the border. You then need to find your own way to your final destination. This can be by taxi or bus. Most likely you'll wait in the taxi line and then show them the address of your destination.
Please keep a printed version of your address. Your phone's internet may not work, or you may run out of battery! Or if you can't print it, put it on your computer in advance (so it can be accessed in offline mode) and then show the taxi driver the address.
If you're taking the taxi within the Nanshan / Shekou area the fee should be approximately 30 Chinese Yuan (5 US dollars). You will need to have local RMB currency though, they do not accept USD or HKD. You can exchange some money at the border, or at the airport in advance.
This is tricky the first time. Main summary is after baggage claim, find the Mainland tour bus or skylimo (they're in the same area) and then make sure you buy a ticket to the correct border point.
By Ferry
If you are going directly to Shenzhen, you don't have to enter the border into Hong Kong; you can buy a ferry ticket at the airport. But if you have checked luggage, make sure to tell the ticket booth so they will have an attendant fetch it at the baggage claim center and bring it onto the ferry.
I've only used this option a couple times, as it is a bit pricey (believe around 300 HKD per person).
I had to do this when my wife was denied entry to Hong Kong (she was pregnant and Hong Kong doesn't allow pregnant Chinese women to enter). So if you have Hong Kong customs issues, you may either get stuck in the airport, or you may have to take this ferry directly into Shenzhen (granted you have a visa to enter China).
Shatoujiao Border in Yantian
This is a new one I learned doing research on this blog post, from my buddy Andy Blahnik's blog. From his blog post it seems very small and you need to take a taxi there. It's mainly for those who live in the Yantian district in Shenzhen. I'd be curious to hear from those who have used it.
Hours of Operation: 7 am-9 pm
Wenjindu Border
Another new border I learned about from researching for this blog post, found this on Shenzhen Party. It's another border in Luohu district that is only available by car or certain buses. Another one I am not too familiar with but including here for completeness. Would love to hear from those who have used it before!
Hours of Operation: 7 am-10 pm
In Conclusion
Hope that didn't overwhelm you too much. I count 10 borders between Hong Kong and Shenzhen (Mainland China). Of course, you can also fly directly into China from Hong Kong, and then you would have to enter China customs at that destination's airport and not any of those mentioned above.
As a border-hopping regular, I hope the above gave you some new ideas for better bridging the "China divide".
Please comment below with your tips, tricks, and questions. It has become a pretty active comment section for border hopping regulars!
I also have a PDF version of this post for you to download, so you can reference it when you're on the go and may not have internet.
Join Our Border Crossing Wechat Group
Heading to China? Then you probably will download and use Wechat app! We recommend you add us (globalfromasia) and then tell us that you want to join our Wechat group, all about border crossing, for real time help! Scan the QR code to add us.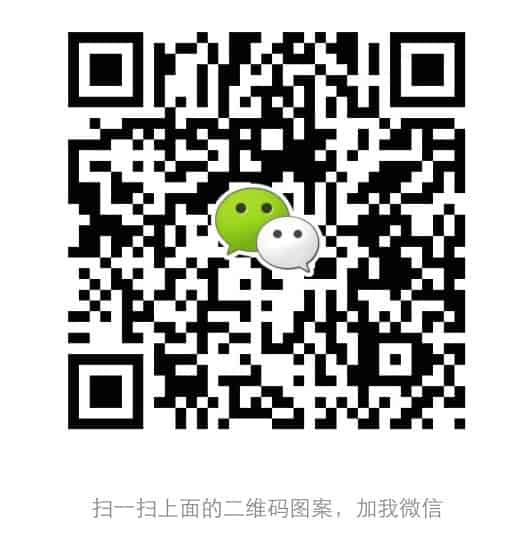 Which Hong Kong / Shenzhen Border Crossing Is The Best?
Now it is your turn! Let us know which border you think is the best and also see what other visitors have picked as well – vote now, free!