Looking to Experience China manufacturing?
In the electronics and hardware capital of the world: Shenzhen, China?

Then take a Hua Qiang Bei trip with experts who have been here for decades!
Join a group of other business owners and entrepreneurs who are interested in learning about the biggest electronics market in the world – Hua Qiang Bei. Visit supply chain companies to understand how the electronics manufacturing process is done, and then take a guided tour of the electronics market with local experts.
Our Global From Asia Hua Qiang Bei trip is custom made based on the requests and feedback of our readers and listeners. We offer you: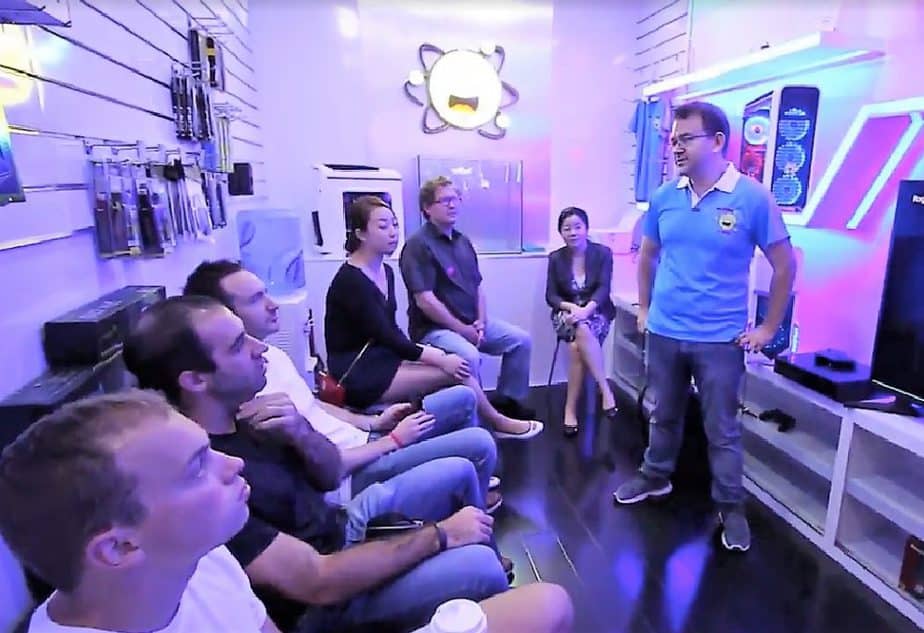 Electronics Market Shop Meetings
The focus is on electronics manufacturing, and we will find suitable suppliers within a decent proximity to the electronics market so that you can get a good idea of how a factory works, as well as tips and tricks on how to manage your order and supply chain once you make the move.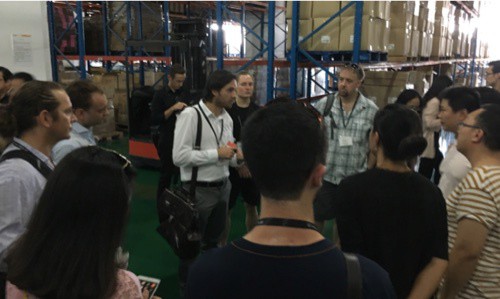 Guided Tour Of Hua Qiang Bei Electronics Market
A top destination for anyone coming to Shenzhen, China – the electronics market. Check Mike's video blog Hua Qiang Bei overview to get some inside looks. We will break up the trip into groups to view different sections of the massive market, and you will have a local expert tour guide show you around the area. This is where you can have your fun grabbing little gadgets and trinkets for your friends back home!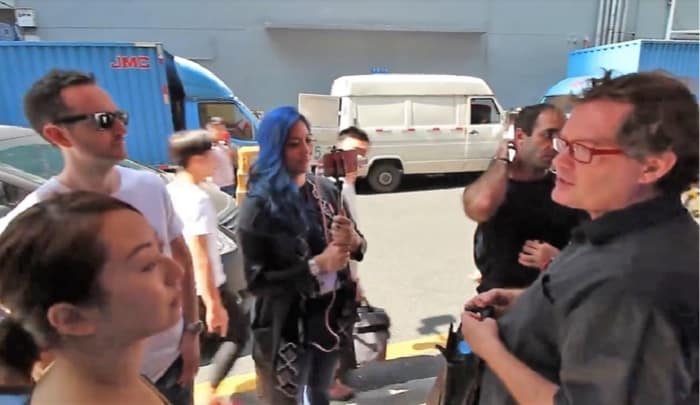 Connect to Business Community
Our favorite part and often the most valuable offering to our attendees is the community you will connect with. Make life long business relationships with those attending the China trip with you, as well as the Chinese factory suppliers and local expats living in Shenzhen, China!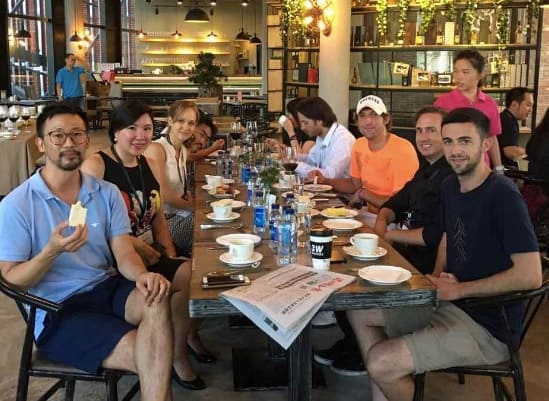 Meals Together (AA)
Enjoy lunch and dinner as a group. Split the bill or feel free to venture off to a restaurant on your own. The meals are not included in the ticket fee, you need to pay on your own and split bills with other attendees.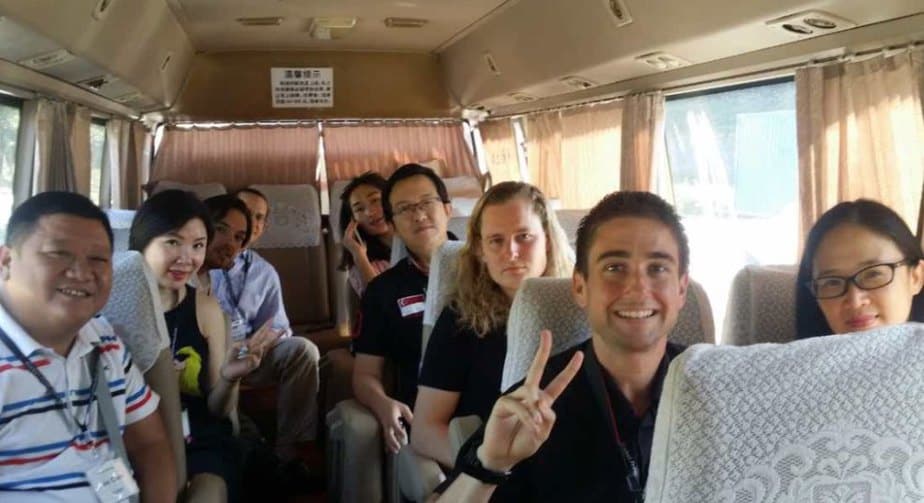 Round Trip Transportation Assistance
Our customer service can help coordinate from a Shenzhen district into and out of Hua Qiang Bei – we made it as simple as possible to get you in and out of Mainland China. Meet us at a designated time and place and you will be whisked away to the heart of the electronics capital of the world – Hua Qiang Bei. Our team will keep you on work with you to ensure you see what you need to see and meet *
So what do you say? Full tour package put together by experts who know Hua Qiang Bei inside, out?
Ya, this is the ultimate Hua Qiang Bei tour experience – and we want to have you join us!
Action Packed Day In HuaQiangBei Market!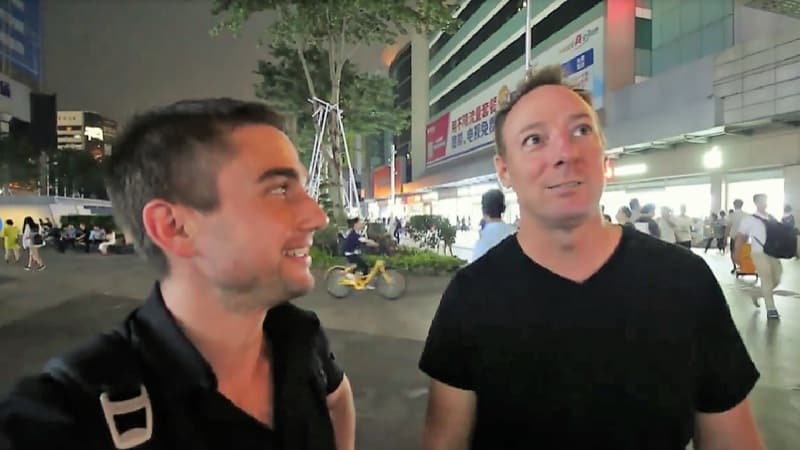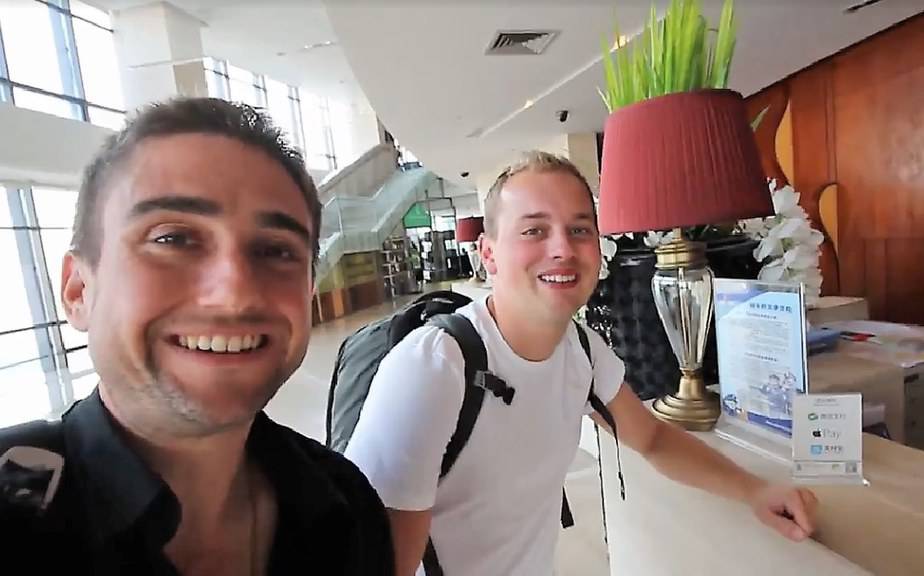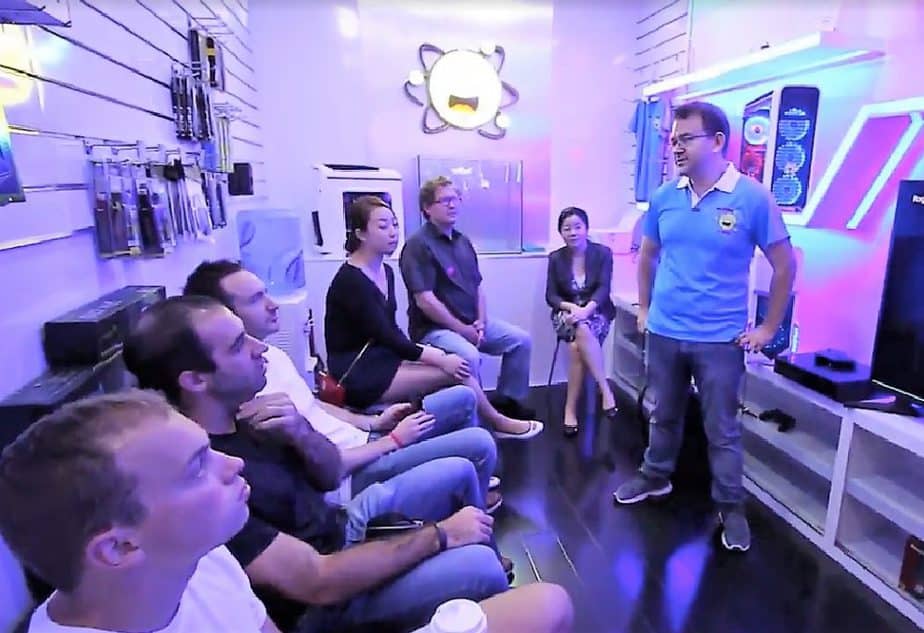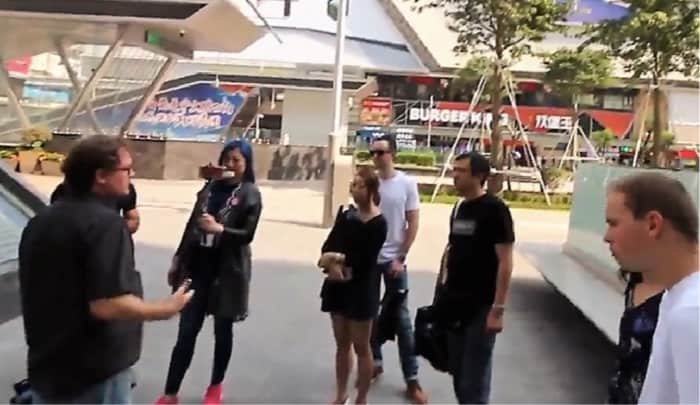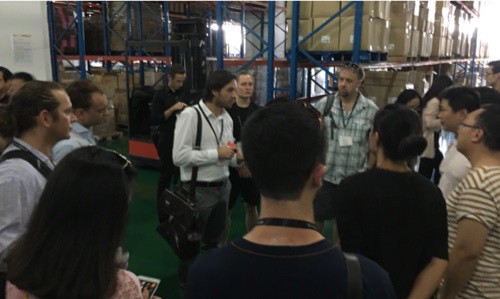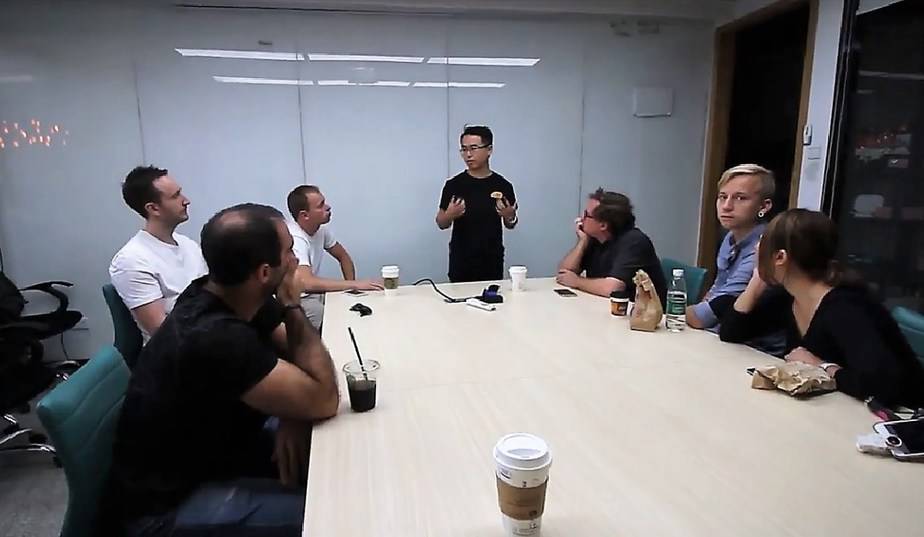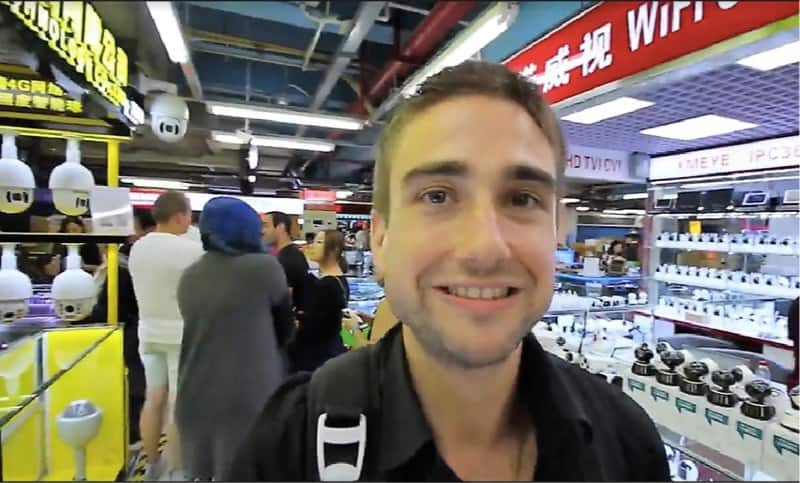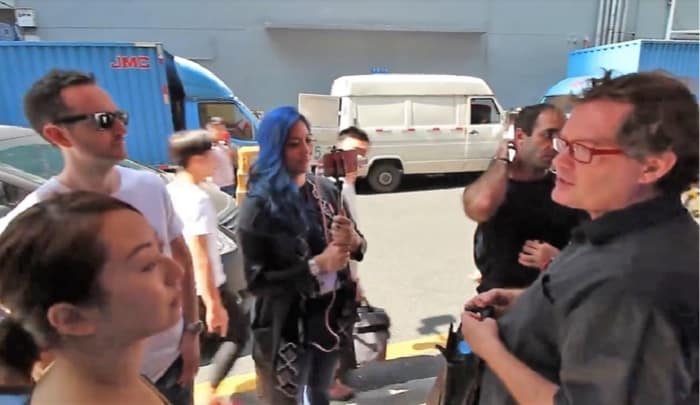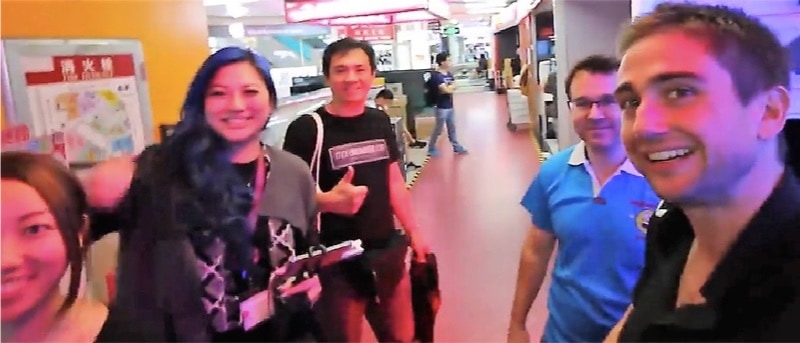 A Hands-On Business Tour of Hua Qiang Bei
Have you heard about the Hua Qiang Bei electronics market in Shenzhen? Want to know more about how you can manufacture your products into China without having to deal with the stressful hassle of dealing with middle men and Skype chat headaches?
Then this trip is for you! See it and learn!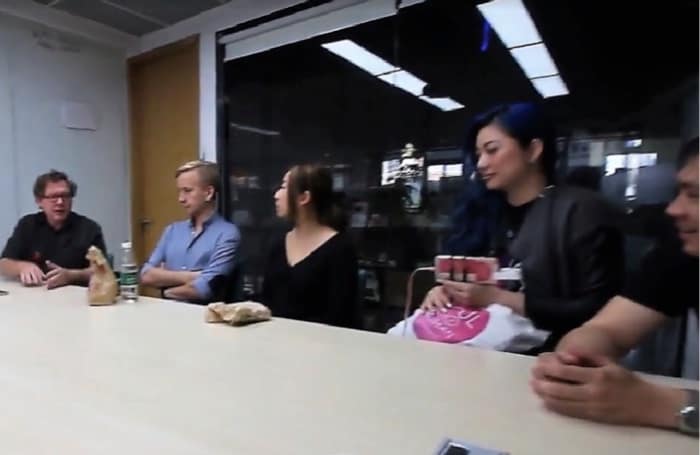 Meet Quality People
Don't waste time in Asia talking to talkers! Instead, meet high level and qualified business owners at our closed event!
Quality, Private Content
Hear from speakers who have been in your shoes. Sharing insights and battle stories that are not common to be found anywhere online!
The Agenda
Incredible Hua Qiang Bei business tour you can enjoy, plus networking to grow your business.
Electronics Market Tour
(optional) 9 AM Shared Car
For those who need transportation help, customer service can help coordinate and load up on a car, bus, or van.
10 AM - Check In And Welcome at Hua Qiang Bei
Let's get the day officially started! Meet together, introduce each other, learn about HQB and the team.
10:30 AM - Company A Tour
Arrive in Shenzhen, visit electronics chain company
11:15 AM - Company B Tour
Visit our next company, visiting a supply chain company
12:30 PM - Lunch
Lunch together, with the other travelers and business executives. Each person pays their own bill (AA).
2:00 - 4:00 PM - Tour Hua Qiang Bei
A group of tour guides will take groups of people to different parts of the electronics market
4:00 - 6:00 PM - Ecommerce workshop
Talk with experts in e-commerce and learn about drop shipping from China, cross-border e-commerce and more!
6 PM - Enjoy Dinner
Sit with a group of fellow business people and share your business strategies. Have an enjoyable dinner together at the same time. Each person pays their own bill (AA).
7:30 PM - Networking
Enjoy a quality Chinese traditional time together with other attendees and special guests.
9:30 PM - Back Home
The full day business event is over, you're back in your home in Shenzhen (maybe earlier/later depending)! Time to go home and rest!
---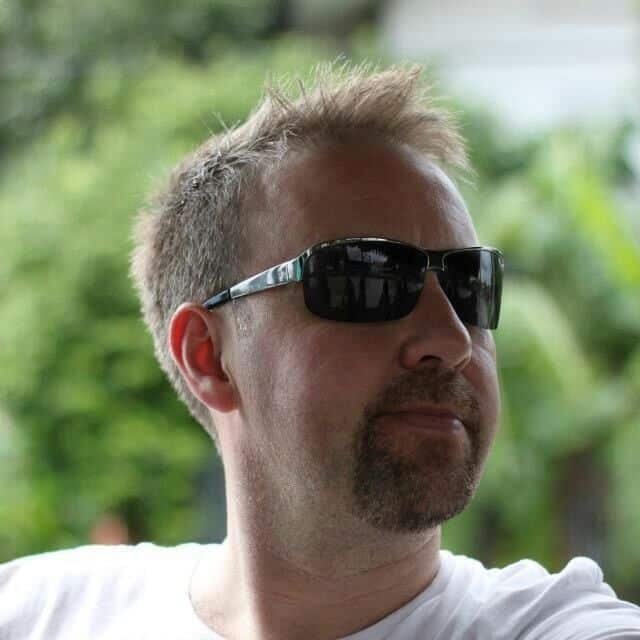 I thought the (Qianhai trip) was really excellent! Especially the guy from the Chinese government. He didn't just read from a powerpoint, but explained it in great detail and really knew his stuff.

– Chris Davey.
We went through the
the whole day tour, organized very well. Went through the Hua Qiang Bei market. We got so many insights. At some points it was overwhelming to me.. But we also ended the day with a great workshop on e-commerce and dropship and I may actually get started to do that! I will keep you posted, thank you so much!

– Mareike (Mary) Popp
Hua Qiang Bei Tour
2500 RMB
500 RMB
Morning Business Introductions
Morning Company Tours
Afternoon Tour Guide Session
Valuable Evening Networking Session
Transportation to/from HuaQiangBei (pay your own costs)
Lunch Fee (pay your own lunch fee)
Dinner Fee (pay your own dinner fee)
Buy For $80 USD now
---
Wechat? Scan the QR Code Now
Take a Hua Qiang Bei Tour!
For those who want to meet in Hua Qiang Bei: see you at 10am in the market, we'll make a Wechat group for exact location.

For those who want to share cars, please let our customer service know and we can arrange, best to do that at 9am.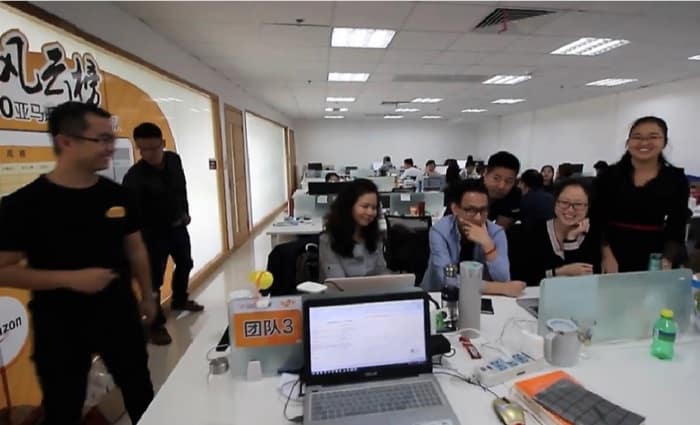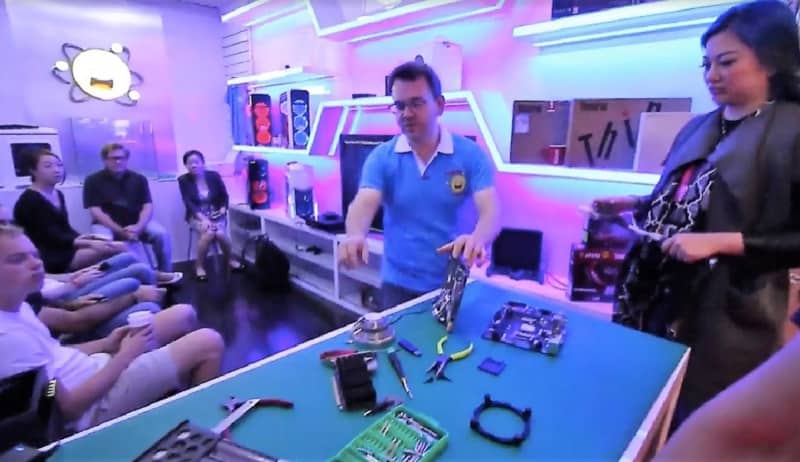 Want a Customized HQB Tour?
Are you a tour operator? Do you have special request for a group trip to Hua Qiang Bei? We have tour guides ready for you. Please contact us for a specific package. When sending in your group tour travel request, please let us know if you need a bus (if so, from in Shenzhen or outside), how many hours you'd like to tour, how many people, and how many tour guides you would like. We normally suggest one tour guide for a group of 15 people – but of course more attention is better so it is up to you!