---
We are thirty five shows deep here at the Global From Asia sub-series Ecommerce Gladiator – and as I type this the moka pot has finally shipped from China. The team nerves are being tested and Cadrian has been studying closely the PPC campaigns. He is using various software and one is Bid X a new kid on the block.
So during some conversations with their founder Max – we got him to come on the show and answer some of our burning questions. Enjoy!
So welcome to a GFA Ecommerce Gladiator series – and today's show we are bringing on a guest to help us out – Max from BidX – an Amazon PPC software startup that is coming on the scene. Cadrian has been chatting to him and using their software ad we want to do a special episode today where he gives us some specific advice about our campaigns so that everyone listening can learn and get valuable insights for their Amazon FBA business.
Topics Covered in this Episode
Introduce Max and BidX

How did this get started? What's the story 🙂

Common problems Amazon sellers have with PPC

Cadrian, can you share some of the things you have been learning as you manage the Para Living PPC campaign on Amazon.

Discuss Common Problem 1

Problem 1: what is the right structure for ppc campaigns.

Discuss Common problem 2

Problem 2: my ad does not get any impressions.

Discuss common problem 3

problem 3: my ACoS is too high

About BidX

So how can your software solve these problems and more

Any special offer for listeners today?
Thanks so much for sharing Max!
People / Companies / Resources Mentioned in this Episode
Episode Length 37:16
Thanks Cadrian, Roland, and of course Max for coming on the "arena" and sharing answers to some popular questions.
Global From Asia we are so overloaded with amazing things to share – you can check out our review site at www.globalfromasia.com/reviews/ for BidX and more awesome tools for your Amazon FBA and cross border business.
Download Options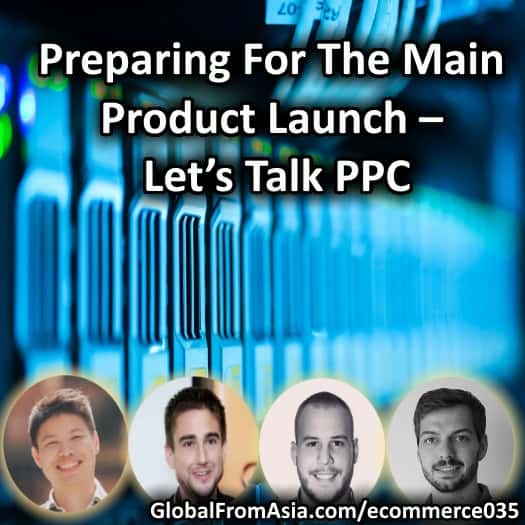 Podcast: Play in new window | Download
Subscribe: Apple Podcasts | Android | RSS