Ways to stay effective while in border crossings and traveling in remote areas in China and Asia.
Wish this post existed when I first started traveling to China. Prepare and equip yourself with the right tools. This will help you maximize those large gaps of time wasters when traveling and doing business in China.
For those not familiar with these inefficiencies – here are a few examples:
* Waiting in an hour or longer border crossing.
* Airplane delays.
* Long coach bus trips to remote cities in inner China
* Government lines for China visa and other paperwork
* Massive queues at restaurants in malls and high volume areas.
Before I learned these tactics and strategies, I stressed out thinking to myself that I am wasting all this time. Just standing here in a line and not able to do anything.
So instead of getting stressed and frustrated, I found tools and tactics to leverage this dead time.
Hope you enjoy, if you have tips and tricks that I have missed, I would love to hear it!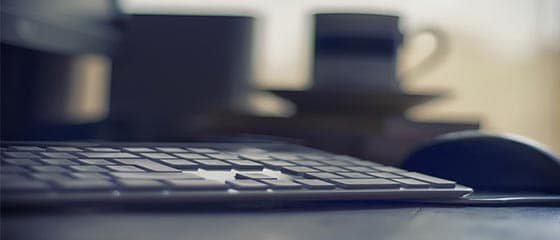 Prepare Yourself To Be Offline
Yes, I am writing this post in the year of 2015 but I am talking about working in a world where there is no internet! We will be in situations where either the internet doesn't work, or has filters turned on. Also quite a few tools I use when I'm "at the office" need high speed internet – so I just like to separate out the offline and online work.
List out what kinds of work tasks you can do when you don't have an internet connection. Maybe save this as a list in your Evernote app or other list app.
Some examples of what I do offline are all the tools and tips I recommend here.
As a veteran traveler, I have learned never to rely on free wifi anywhere. It is slow, or limited, or it has horrible and annoying ways to make you have to jump through hoops to get it to turn on.
So I just assume when I'm on the go that I will not have wifi.
Listen to Podcasts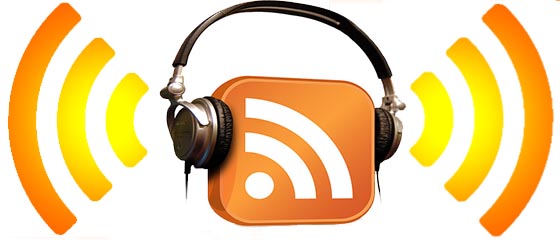 Podcasts are so amazing! And they are free! The education you can get, for FREE, but listening to such a wide range of topics and characters.
You need to download the mp3 file to your device when you are online. You can set automatic downloads depending on your podcast player. Those on iOS have iTunes, and those on Android I recommend spending about 5 bucks and getting Pocket Casts. I outline various Android podcast options here.
And yes, you can tune into my podcast Global From Asia. I share tons of free and amazing education there about running an international business via Hong Kong.
I remember I used to see tons of younger white guys (like me) with their over the ear headphones in airports. I always assumed they were listening to rap music and hip hop. But I wonder how many of them are tuning in to podcasts?
I know a lot of people see me walking around with my big (and comfy!) over the ear headphones and think I'm some punk kid listening to top 50 chart music. Let them think what they want, I am growing my knowledge at a hyperactive rate!
Let everyone else in the airport stare at the ceiling and get angry when they announce a flight delay. Another 2 hours wasted? Nope, I am just tuning in to the next awesome podcast episode on my mobile. No internet required, just need to make sure I have enough battery on my phone!
Kindle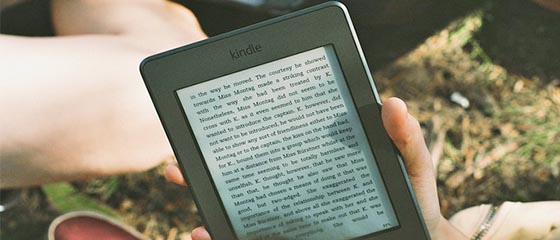 Another magic tool. I have found a new love for reading. I think it was school that made me hate reading as I had to read books I had no interest in. But now that I'm an "adult" and can pick from so many books in the Kindle store, I have a few books I am reading at the same time. Depending on my mood and the time of the day, I can pick fiction or non-fiction. And the battery lasts forever so I don't need to worry about that for long flights and delays in travel.
Not only do I read books off of a Kindle, but I have articles and blogs that I wanted to read while I was surfing the web that I have synced to Kindle. I sometimes batch read a ton of articles that I have been queuing up. Perfect for times when I am stuck in the middle of nowhere without internet or electricity.
No kidding, this is the situation quite a few times!
Don't you love it when you're prepared? Maybe it is the habit I got from being a Boy Scout. Prepared people have the ultimate satisfaction when they are stuck somewhere and have hours of dead time.
Organize and Read Evernote
This app has been my lifeblood in keeping organized. It is my second brain. And luckily its synced both in the cloud as well as on your desktop app. The one issue though is if you're only on mobile and trying to pull up a note that you haven't accessed. The mobile app will need internet to download it from the cloud. Due to this, I focus on creating notes in Evernote when I'm offline.
Later when I am online I can sync up all the notes I created or edited. You do need to be a bit careful not to edit the same note on more than one offline devices, as this will create conflicted notes. I will try to just use 1 device for my Evernote work while I am offline. When back online, I'll make sure to sync that device before adding and editing notes on another device.
Google Docs – Offline
The power of Google Docs is amazing. I used to avoid it because I was always on crappy Chinese internet which blocks it. But then someone told me about using the offline option in Google docs. This way, if you don't have internet, or if your current government's internet is blocking it, you can still access your files.
To get offline to work you'll need to install the desktop app on your computer and it will act like Dropbox. But the difference is that you can have these work in your browser, and it is just more seamless to me.
I keep a daily journal, and tons of other journals where I am tracking my performance. Easy access when offline – from my computer. Just need enough electricity.
Good Old Pen and Paper!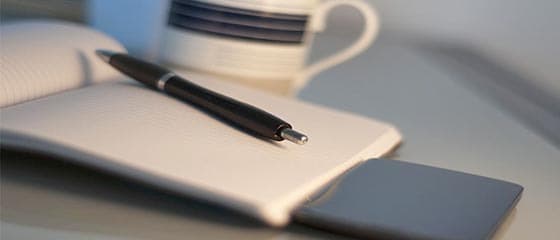 How can I forget good old pen and paper? Still nothing feels as satisfying as having a quality pen and paper to write on. Get your ideas out of your head and onto paper is empowering. I have used frustrating flights where I can't sleep to just brainstorm over and over on a few pages of paper and do a total and full brain dump.
A lot of times later once I fill up a notebook, I'll take photos of the notes and upload them to my Evernote. That way I can get to them anytime and don't need to carry around paper, which while is light for a few pages, can get quite heavy as you scale up!
Meditation Music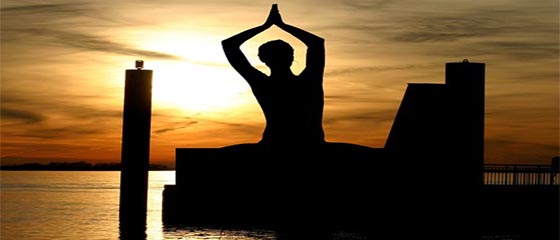 There have been times when I am so stressed out in traveling situations. Take for example a trip from Shanghai to Shenzhen. It was a morning flight departing around 9am. I had to taxi from my hotel at 5am to get to the Pudong airport. Checking in, long lines as usual.
But the more annoying thing was once settled in at the gate, they announced a gate change. With a little less than thirty minutes before boarding everyone started scrambling. This is a big flight and it was like herds of people going downstairs.
Entering downstairs, the room was jam packed. Not only were there no seats, there wasn't even space to sit on the floor! Guess there was flights from the night before that caused the back up.
I took out my bluetooth headphones and put meditation music on repeat. With my bags at my feet (even my backpack off) I closed my eyes and tried to relax. It was so refreshing, after about ten minutes my eyes opened and I had a positive mindset. I went to the hot water machine to fill my tea cup, when I was next in line someone cut in front of me. I could have gotten upset, but it just didn't matter. I was feeling zen.
I recommend having some meditation music, or at least some kind of soft music that helps you to relax, on file when you are traveling. Especially when you may not have internet, have it downloaded as an mp3 file on your phone or music player.
Be A Boy Scout – Be Prepared
The real key is to plan ahead when you know you will be traveling without easy access to internet. I used to think that I could only get work done when I have internet. But when you break down the tasks you will find quite a lot of work you can get done.
And really, the more "brain" work you can get done doesn't need internet. Granted you have already done your online research while online. Once you have all the facts and information in front of you, it is about putting those thoughts onto paper into an organized fashion.
I Almost Prefer Offline Work
Once you get the hang of it, you'll be loving the time you don't have internet! Airplanes for example, I just seem to get so motivated and in the zone when they tell us to turn off all portable electronics. Later when we're in the air and can pop up my laptop screen, I am just racing to catch up on work and write and read.
Even as I type today's blog post, I have a Google Hangout chat popping up that is interrupting me. Should have turned off the internet, doh!
These small notifications and alerts are the kinds of concentration killers that destroy productivity.
Celebrate offline work with me.
Am I crazy, what do you think?