---
Since we are in transition on the show schedules (moving to 4 podcasts a month and the e-commerce gladiator on Tuesdays) I couldn't get a call in time with Roland as per usual – so I'm going to go through some solo reflections on what we have been learning and what I am noticing in Amazon FBA in 2018.
Topics Covered in this Episode
Private Label Still Takes Time!

Sure, we could have started with no branded items, maybe would have been faster- but like what we are building.

Picking a Category vs Various Products

Still like category / niche versus a whole bunch of random products that data shows can sell well.

Amazon Customers Feel Like gods

Seriously they have all the leverage and they know it!

Still Believe It Is All About Brand

While I worry about competition, still believe long term value is in the brand, and still believe Amazon is the best place to launch it. Unless unique enough for Kickstarter.

Leveraging a Lot of Skills I Use in The Global From Asia content world

At least for the off-Amazon part – blog writers, web, social media posting, systems. My course Scale By outsourcing put to the test again.

Building a New Team Is the Biggest Investment

Seriously, that is where a lot of the time has been spent.

It is About Consistency

Just like anything in life, need to put in the work daily.

Excited to leverage my network

Colombia coffee, more partners, more leverage.

Feedback appreciated

Send us your feedback – blog@globalfromasia.com
People / Companies / Resources Mentioned in this Episode
Episode Length 18:37
So there you have it – Mike on the Mic solo. We are in a transition on the show schedule. Roland and team will be on the next one ready to share as always. Keep on pushing!
Download Options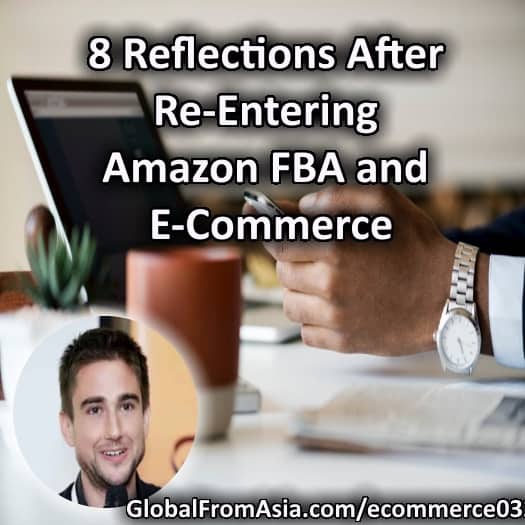 Podcast: Play in new window | Download
Subscribe: Apple Podcasts | Android | RSS