Revolut wants you to experience an extraordinary virtual banking. What makes it better than others? It supports cryptocurrencies. You can spend abroad without any incurring fee, you can save up to 8% in the real exchange rate. It is fast, free, and secured.
Why is Revolut better than bank accounts?
You can spend in abroad without any fees. Their VISA card is contactless that allows you to spend without any incurring fee.
You can send money internationally without any fees. You can save up to 8% by using the real exchange rate.
You can hold, exchange, and buy cryptocurrency. It is offered at the best exchange rate in 25 fiat currencies in Bitcoin, Litecoin, and Ether.
You can split the bill with your family and friends. You do not have to let them download the application.
You can track your expenses. Payments are instantly notified. You can budget your money through the analytics it provide.
It has a high level security. If your card is misplaced or lost, you can automatically freeze and unfreeze the card through the application in your phone.
When problems arise, you can contact their customer support. You do not have to worry! They have a support team that is dedicated to resolve your problems.
A trusted and comfortable account for your global lifestyle. Revolut will allow you to exchange and hold up to 25 currencies with the real exchange rate.
What are the accounts for Revolut?
Current Account
You only need a minute of your time to open a current account in Revolut. You do not have to go through a long process of bureaucracy and paperworks. They will not ask for proof of address or check your credits. You only have to open a personal GBP and EUR current account.
Bank transfers and salaries can be received into the Revolut account. You do not have to worry if it is in another currency. Revolut will provide a unique GBP account number, a EUR IBAN.
You can track your expenses with the automatic notifications, and each month it will analyze and categorize the expenses. With this, it will give you an idea of your budget for the next month.
Revolut has Vaults that can help you with your financial goals. Card transactions and spare change is round up to the nearest whole number.
Moreover, you can set it up to a direct debit and recurring payment within the application.
Sending money internationally and locally is not a problem with Revolut. It allows you to send international money using the real exchange rate. Also, you are allowed to spend abroad without any incurring fees. When in abroad, an average of £46 is saved by their customers.
You do not have to worry! Your money is safe with Revolut. It is safeguarded as the requirement of FCA requirements, the Electronic Money Regulations 2011, and the Payment Services Regulations 2017.
Get your current account now! It is available in your Android or iOS device.
You can have the Premium account for Revolut in only just 3 minutes!
What makes it more interesting is you can choose from
Black Rose Premium Card, Rose Gold Premium Card, Silver Premium Card, and Black Card.
What are the advantages of having a premium card?
Global Medical Insurance. You do not have to worry when you are traveling abroad, you can still avail the best medical treatment using your Revolut account.
Twice of the ATM Withdrawal limit. Each month, you can enjoy £400 or €400 withdrawals. It is free of any charge.
Unlimited Interbank FX. Money transfer, exchange, and payments internationally are offered in the best possible exchange rate.
Fast transfers. Money transfers are free and fast. It is available in over 25 currencies with the real exchange rate.
Global Express Delivery. Premium cards are delivered within 1 to 3 working days to 180 countries
Exclusive 24/7 Customer Support. You can have an exclusive chat to their customer support.
What are the products of Revolut?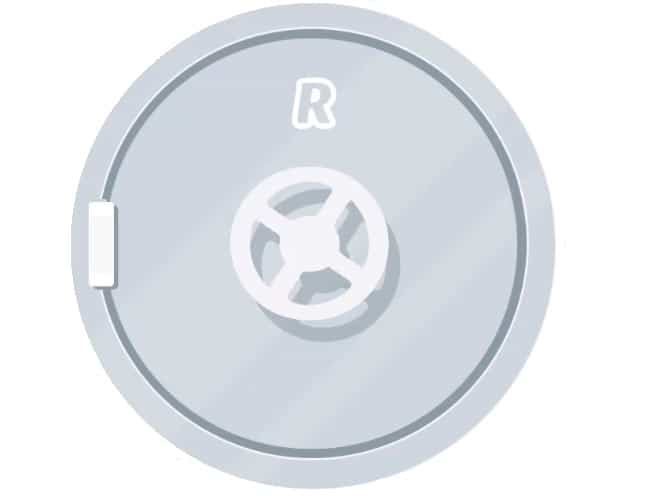 Money Transfers
Bank transfers to over 120 countries? Yes, it is possible with Revolut. You can send money abroad up to 10 times cheaper. Traditional banks and other banking services have markups on their exchange rate or hidden charges. But, it Revolut you can send money internationally for free in a total cost of sending £1,000.
Money exchange with Revolut is fair and transparent. There are no fees needed in each transfer. Standard and premium accounts can send the money for free with an estimated arrival of up to 2 working days. However, if you want to turbo-boost your money transfer, there is a tiny incurring fee.
Moreover, you can pay easily by setting up recurring payments for your on-the-go bills. Life is made easier with Revolut.
Vaults
You can reach your financial goals with Revolut, this is the fastest and easiest way. You can set up for your vault in less than a minute and immediately start saving. You can choose to round up each transaction, make a one-off contribution, or set up a recurring payment.
How can rounding up help you save? In your purchase with Revolut, they will automatically round up the transaction to the nearest whole number and they will place the difference into the Vault. Moreover, it is applicable in cryptocurrencies.
However, Revolut reminds you that the funds they receive from cryptocurrency will not be safeguarded, because it is not covered by Financial Services Compensation Scheme. More so, they cannot guarantee because of the accurateness, timeliness, or completeness of the data or information in your cryptocurrencies.
Personal Loans
You do not have to worry about your quick personal loans because Revolut has your back. They offer short-term loans that can save you an average of 50% compared to banks. You can quickly check your personalized quote and instantly receive your money.
Cryptocurrency
Revolut is the easiest and fastest method to hold, exchange, and buy Bitcoin, Bitcoin Cash, Ether, Litecoin, and Ripple at the best possible rate. What's best with them is, there are no hidden extra charges.
Mobile Phone Insurance
Get a device insurance for only £1 a week! You can save 56% than other mobile phone insurances. Do you want to know a fun fact? In a year, one out of three people broke their phone. Now, Revolut offers you a mobile phone insurance. Damages and malfunctions from a device costs more than £200.
All types of accidental damage are covered:
Drops and breakages that results to screen damage.

Liquid damage.

Damage caused by a third-party.

Out of warranty breakdowns.
You are covered in just a matter of seconds.
Travel Insurance
The Pay-per-Day Travel Insurance of Revolut uses a geolocation technology. Thus, it only charge for the days when you are in abroad. For as low as £1, you can have dental and medical coverage.
Currency Converter
Look through their common conversion rates. You will know how much the exchange of one currency to another.
New Product! Budgeting
You have the power to control your finances by setting a monthly budget. Their budgeting product tracks the progress in real-time, and ensures you to stick with spending targets. Account balances will be updated immediately, and the instant payment notifications helps you manage your money.
While you are budgeting, start saving with Vaults. Who knows? Next month, you can buy a new laptop or any personal wants that you have.
Revolut offers Business Account
International payments for your global business is made easy by Revolut. The account can receive, exchange, and hold over 25 currencies without charge deductions. Even in international money transfers, there are no transfer fees.
Moreover, you will receive a prepaid business card linked to the current account of your company. In this way, you can track the business expenses, set limits, and easily block the card of your employee when lost.
You can sync your transactions and receive real-time notifications into an accounting platform available in Revolut Connect. There is also an open API that allows you to automate cross-border business payments, send payouts, and monitor transactions to the business' needs.
Why Revolut?
With all the incredible products of Revolut, why not?
Revolut makes everything easier, affordable, and faster than the traditional banks.
Imagine having a digital bank that can give you everything you need. From personal loans to medical insurances, and business accounts. Sign up in Revolut in less than a minute, they have made everything easier for you.
Reviews
0

out of

5

based on

0

reviews.
Overall rating:
Leave Your Review