WorldRemit is the best option to send money because it is a low cost, fast, simple, and trusted company. The fees and exchange rates are reflected, you do not have to worry about hidden charges. In just a minute, the recipient of your money transfer will get the money. WorldRemit is an application of ease and comfort. If there are problems, you can contact their customer support 24/7. There is no doubt that this is the better way to send money, because it has received with more than 69, 000 5 star reviews.
Safety and security is not a question with them. It is guaranteed because they are protected by their industry-leading technology. They are given the license and authority by government regulators. Thus, they are expected to have the highest possible standards.
Six Methods to Send Money with WorldRemit
Bank Deposit:

You can send or transfer money directly to bank accounts,

Cash pick up:

Within minutes, you can receive or get cash from collection points.

Mobile money:

You can make transfers in an instant with mobile money accounts.

Airtime top-up:

You can top up with your mobile airtime in an instant.

Pay to card:

It needs a card which the owner loads with money.

Door-to-door:

A physical cash is delivered right to the home address of the recipient.
Bank Deposits
Yes, you can transfer money or payments directly to the bank account of the recipient. The bank transfer delivery might vary because of the timezone of the countries, but it usually credits within one working day. Those who opt for bank transfers should know that bank transfers are impossible to cancel once it is initiated.
Amount limit is an issue in bank transfers, the maximum amount varies on the following factors:
Country of the recipient

Your country of registration

Chosen payment option

Transaction limit of the local partner
Here is a list of banks from the countries that supports WorldRemit bank transfer, see here.
Cash pick up
This is only available in locations supported within the local partner network of WorldRemit. The cash is instantly available, but additional information are required to process the transaction. The recipient needs to prepare the following documents and information to collect the cash without a hassle:
Valid photo ID.

The ID should reflect the full name of the recipient, and it should match the details given by the sender. Thus, before sending be accurate and sure with the information you gave.

Transaction reference number.

The recipient will receive an SMS once the payment is available for collection. Thus, it is also important to enter the accurate phone number of the recipient.
Mobile money
WorldRemit offers electronic wallet service. It enables you to receive, send, and store money with the use of your mobile phone. This feature has been a popular alternative to bank accounts.
Airtime top-up
You have to connect with your mobile phone to a telecom network. Airtime enables you to access the offered services of a network. Once you add credit to your phone, this becomes a top up. Airtime top up allows you to use the credit until it lasts. The amount of credit will vary from the telecom network.
Pay to card
The card holder can load money into the card to pay for goods and services. This is not linked to a bank account, rather it is linked to a virtual account.
Door-to-door
The cash is delivered to the home address of the recipient. Thus, the recipient is required to present a valid ID that matches the information given by the sender.
How does WorldRemit work?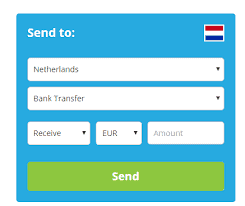 There is no hassle when you send money with WorldRemit, the money is already there in an instant. Why? They already hold funds in each available country they send to, that's why there is no hassle in waiting. Once the transaction is complete, an email or SMS will be received by the recipient.
Select the country of the recipient.

There are over 125 countries available in the choices.

Select the transfer method.

You can choose whether you will send the money through bank deposit, cash pickup, airtime top-up, or mobile money.

Enter the amount you need to send.

Upon entering the amount, the low fees and exchange rate will be shown in detail.

Create an account.

You have to fill in some details for your account.

Enter the details of the recipient.

You have to add details about the recipient.

Pay.

You can pay through bank account, debit, or credit card. Choose your desired payment method and confirm the amount.
WorldRemit works in comfort and ease.
WorldRemit Wallet
This is the virtual account of those who do not have an actual bank. WorldRemit wallet is an account that allows other users. It is only available for those who are in Somaliland and using an Android phone. Do not worry, WorldRemit is expanding all throughout the globe.
Cancellations and Refunds is a no, no!
If there are instances that you need to cancel your transaction, immediately call WorldRemit. A refund usually takes 2 to 3 working days. However, this still varies on the selected payment method.
Airtime top up and cash pickup transfers are impossible to be recalled. To have a successful recall, you have to prepare the following:
Recipient of the money is contactable

Recipient of the money gives consent to recall

Recipient of the money should have a sufficient balance
Refer WorldRemit to a friend!

Referrals is a promotion, this is not compulsory but is highly appreciated. How do you invite a friend?
Customers are given a unique referral code. This code includes your family and friends that needs it. When your family or friends signs up, tell them to enter the code. Vouchers are given to those who cooperated and participated during the events.
Why do we need WorldRemit?

You can send and receive money in an instant. There is no need to worry. You have the opportunity to send and transfer money securely and with ease. Moreover, WorldRemit is already authorized and regulated by the Financial Conduct Authority.
Reviews
Criminal Company Worldremit
★☆☆☆☆
"
Ich kann nur jeden warnen über… Ich kann nur jeden warnen über Worldremit Geld zu überweisen sehr schlechter Service mein Geld ist seit 24 stunden in Bearbeitung und keiner schert sich drum weder per Telefon aber da spricht keiner deutsch also sinnlos, wenn man kein englisch kann und per E-Mail auch nichts keine Rückantwort nichts was für ein lahmer laden ist das? Es gibt sehr viele schlechte Bewertungen hier und auch anderswo über Worldremit Geschäftsvorgehen ich kann nur sagen die Firma ist sowas von unseriös, das man nur jeden davor warnen muss, egal wie hoch die betraege sind bei mir waren es 877 EUR die verloren sind, es sollte damit eine dringende Krankenhausrechnung beglichen werden und jetzt so einen Aerger wegen Worldremit nie wieder!
"
3

out of

5

based on

2

reviews.
Overall rating:
Leave Your Review