Grow Your Cross Border Business On a Global Level

Businesses of all sizes are now going global from day one. What we are now calling cross border business. The internet and globalization have given us an amazing opportunity to step up to the plate and open ourselves up to customers (and competitors) from all corners of the globe. Sitting back in your home country and hoping everything will work out may work at the beginning, but you need to have a global plan.
Take Me To The Next Level!
---
Curious how GFA can help you?
You need to go global, from day 1. No more excuses. Period.
---
Why Did I Start Global From Asia?
I remember first landing in Hong Kong airport in 2007, with no idea where to go. I was lucky I had a couple university friends who were local "Hong Kongers" to pick me up at the airport and let me stay at their home. They were locals and didn't understand how or why a foreigner would come here to do business. Getting mixed advice from so many people, I fumbled around and figured out business structures and improved as I went.
From expats bar talk, to smokey Chinese offices, to on the ground learning by making mistakes, I have pieced together all my knowledge and put it into Global From Asia. I hope and pray this saves you some of my hardship I went through.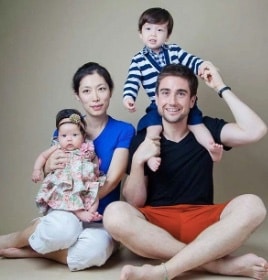 For years I would learn and share tips about growing my international business from Asia from close groups of friends and business travelers. Even when I started this Global From Asia podcast (finally) in 2013, there was a lack of clear and direct information online about starting a Hong Kong business. Sure, there are English-language government websites, and a bunch of consultants sharing pieces of information with the pitch to contact them for their services, but nothing that was a neutral and informative source.
This is what I hope to achieve with Global From Asia. I want to be an unbiased, no B.S. source of information for you to open, operate, and grow your international business from Asia. And even if you're not planning to do it from Asia, much of the information and interviews are fun and informative from anywhere in the world.
How You Can Get Started Going Global!
We're Now Calling it "Cross Border"
As the Global From Asia site has grown, we have found our "niche" within international business to be "cross border" which is the act of doing business between 2 countries. We love this term!
We have incorporated a few ways for you to get the most from the site with some options below:
First, I recommend you "get on the inside" with our GFA Pulse. Its our weekly newsletter, and will keep you on the insights of what's happening in Asia business, as well as here at GFA. When subscribing, I'll also give you a free "Asia Business Unleashed" when you sign up below. GFA Pulse will include news about Asia business and other interesting trends I see happening, as well as the latest podcasts and blogs from the Global From Asia network.
Get Our Free 7 Part Email Course
We want to make sure you are up to speed on what it takes to grow a global business from Asia. We put together this free email course to get you on that fast track. Customized for your own needs, answering the questions as you go you'll get a tailored experience to learn and grow.
So what are you waiting for? Get yourself on the inside…
Get the 7 Part Email Course Now!
---
Once you finish your free email course, we will keep you up to date with our email newsletter called GFA Pulse.
Mike spends each week writing up a valuable newsletter, free! Curious to see the format, check the newsletter archives for examples.
Check Out Our Most Popular Content
You probably are overwhelmed with all the content on the site and wondering where to start. Here is a breakdown of some of the more popular content in various sections:
Corporate
Learn about company setup, banking, taxes, and corporate upkeep. Podcast interviews and blogs to help guide you.
Business
Learn how to grow your business with topics on e-commerce, sales, marketing, and logistics.
Lifestyle
Want to re-locate to another country? Asia on your radar? Traveling here on business, we have some tips for you!
Want Us To Do The Service For You?
Maybe you're a busy entrepreneur, believe me I know! You want to work with a company in Hong Kong and Asia you know and trust.
Well, have partnered with a fully registered CPA agent to do your Hong Kong company setup and ongoing taxes!
Our partner agency, Unipro Consulting Limited, can take care of everything and you can rest assured it is done to the highest quality. The firm can also help with a whole menu of others with consulting services if you want to check out the list. No pressure, when you're ready, we'll be here!
Get Involved With The GFA Community
We have opened up to the community! We have a few ways you can connect with service providers and other companies in the GFA ecosystem by picking from below:
4 Major Pillars of the GFA Network
These 4 pillars have evolved over the years and we explain briefly even more divisions below. Your input as a reader is how we have gotten to this point, and any other questions or concerns about these pillars, please do not hesitate to contact us.
GFA Media. Our GFA media is where our roots are. We started Global From Asia as a podcast to help business owners learn more about doing business via Hong Kong. That evolved into Asia, and we have books, courses, blogs, tv shows, newsletters and more that have grown from sharing knowledge and connecting with other business owners.
GFA VIP. Our podcast guests are amazing. Sharing great knowledge and insights, while also connecting to listeners from around the world. We have invited many to be our speakers at events such as the Cross Border Summit, which attendees have loved. Later it evolved to GFA Experts, a platform for international business experts to create courses and workshops alongside our team and then launch to our audience. Its a great way to find quality education focused on the Asia and global business market.
GFA Jobs. Many listeners are back in their home country and want to make the jump to Asia but not sure how to get started. Finding that right job opportunity is always a good first step, so that you have some income and can grow from there. Companies are also looking for quality team members to help with their technical development, writing, and sales and marketing. A job board is what the market was screaming for and what we have answered with.
GFA Market. Our service provider network has grown by leaps and bounds over the years. And as it has grown, so has the ability for us to help readers find the right company to work with. Therefore, we opened it up as a market, allowing quality service providers in our network to submit their services of Asia business services in our platform to help business owners grow in Asia. It includes feedback and messaging, as well as dispute resolution if needed. GFA Market holds the funds until the deal is done, ensuring that both sides are satisfied.
At Asia business meetups and events, you may see our banner placed around. (want our banner, click here and bring to your event). I like these 4 pillars and hope it helps you understand all that GFA does!
Every April we host a conference to "put it all together". We invite industry leaders as speakers, and have hundreds of amazing global entrepreneurs and e-commerce business owners to celebrate going "Global From Asia".
We would love to see you there, and each year we have grown the size and quality, offering various ticket levels and opportunities for all levels of international business owners. Check out the full details about what Cross Border Summit is all about – and we would love to consider you and your business as an attendee, speaker, or sponsor.
People want more conferences! Every October we host a conference a bilingual (Chinese and English) conference for top Amazon FBA sellers and e-commerce business executives. We call it Cross Border Matchmaker because we bring together 2 sides of the world, and match them up on stage and in trade booths.
We would love to see you there, and each year we have grown the size and quality, offering various ticket levels and opportunities for all levels of international business owners. Check out the full details about what Cross Border MatchMaker is all about – and we would love to consider you and your business as an attendee, speaker, or sponsor.
Upgrade: Become a Cross Border Association Member
Love everything Global From Asia is doing and want to be fully submersed? We have a Cross Border Association which gives you access to our private network, as well as discounts and preferential treatment on everything GFA has to offer – from events to the GFA market, jobs site, and experts platform. Being a member will ensure you have the best price and offers in the GFA community and network.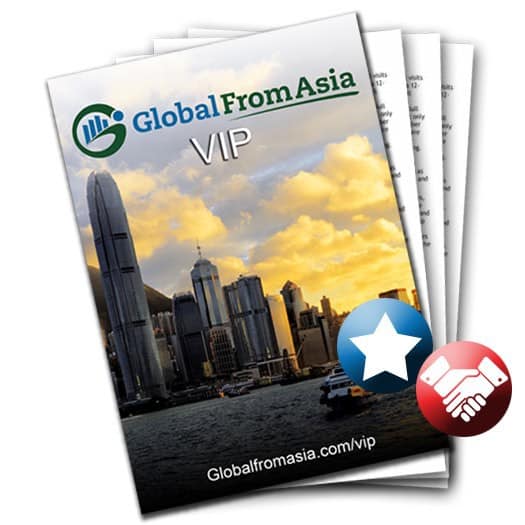 Looking To Partner With Global From Asia?
Are you a service provider, software, or other business that is targeting the same audience as Global From Asia? We would love to discuss win-win ways to help each others businesses while also adding value to the community of international business and e-commerce enthusiasts. We have a few different ways we work with partners.
What Is the Future of GFA?
We are in it for the long term. We see there are 2 sides in our growing community – the growing small to medium sized business owner looking to get started and grow their global business, and on the other side, a network of service providers who are here to help them achieve their goals. Having a healthy community is about building tools, platforms, and systems to connect and foster these relationships, and that is exactly where GFA comes into play.
The future, we see more hands on programs and events. These will be where we can take those who want the ultimate experience of learning, networking, and taking action. Our growing network of service providers has been inspiring us for so much future potential, and it is an endless land of opportunity for all of us to grow and achieve greatness.
We Only Win If You Win!
This is a business community. Our success relies on your success. Please let us know how your business has grown based on any of the services we are offering – we would love to showcase you as a case study in our portfolio. And if there are any issues that have arisen in our community, we want to be the first to know. Making such a high volume of high quality content is a big job, and sometimes there are challenges that come of it – so please don't be shy and reach out. If your business isn't growing, then our objective is not being met.
We always put you, the business owner, first. There aren't many tools and resources who have you, the small to medium sized business owner, interests at the forefront, and we know that by us doing so – we will be in it for the long haul with you.
I Really Appreciate You!
I really want to thank you for coming to the Global From Asia site, going through the content, and, most of all, taking action in making your international business a reality. I enjoy hearing from readers and podcast listeners about their progress in this difficult journey; please comment on the posts you like or have questions on. It also makes me really happy when readers share their favorite posts with their social media circles.
I wish you all the luck in your global business from Asia. Please, come along with me for the ride, and remember what Hellen Keller says – life is a daring adventure or nothing. So let's enjoy it.
Yours Truly,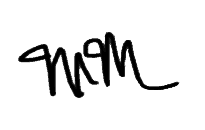 Get the 7 Part Email Course Now!
---