Control Your Destiny & Optimize a Global Powerhouse
Rock 2018! Optimize Your Global Business
Stop Waiting! Take control of your business in the New year.
Master Your Personal Mindset and Productivity
Oversee Your Business Projects Effectively
Structure Your Cashflow and Manage a Global Team
Our Vision: Massive Opportunities For Businesses To Go "Global From Asia".
Global From Asia is about leveling the bar. It represents the trend that business can be done from Asia. But you need the right skillset and the right mindset to succeed. That is where we come in and help.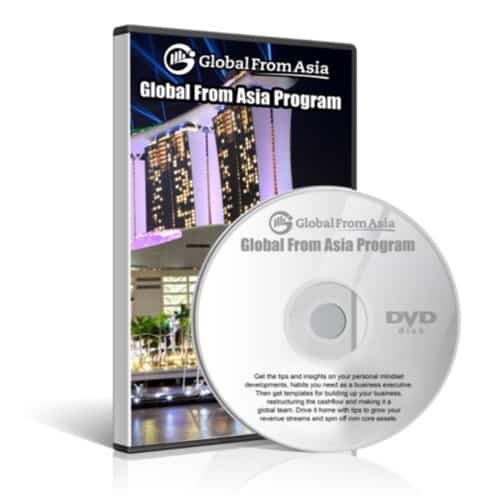 The Global From Asia Course is the definitive video training and complete resource that will walk you through the entire process of optimizing your global business.
This program is no "fluff" – get direct to the "goods" offering—Michael Michelini breaks down the overwhelming process of getting a bearing on how to organize your global business – starting with your own personal development, to a dashboard, systems, and then cashflow and business structure.
We deliver this through video training, live online workshop sessions, and tools and templates for you to plug and play right into your life and your business!
What Will You Get? Deep Dive Into The Course
Each week we will release a new "nugget" for you like the following:
Focus Your Business Mind
Deep into what you enjoy doing. How to brainstorm ideas for your business model.
Creating a Multi-Operation Business Dashboard
Having a good visual of your business is critical in getting in control.
Optimizing Your International Organization Flow
As you grow up, you will need more people around you. How to make this engaging.
Managing Multiple Projects
Starting a business we often are testing different projects to see what sticks. How to keep organized and pick a winner.
Global Staff Onboarding
Show a good first impression for your team with a clear onboarding process.
Work Processes For a Global Team
Found your passion? Make sure you are doing what you love, effectively, each day to keep it up. For both you, and your international staff.
Restructuring International Cashflow
We have our businesses running, but is it optimized and flowing where it should be?
Surveying For Expansion
How to tap into your current customers to grow to the next level.
Spinning off non-core assets
Remember all those projects at the beginning? What do you do with them once you found your focus.
What's Inside The Course
It's everything you expect to learn how to establish your global business.
Section 1: Personal
Mindset, Putting Ourselves First
Daily Work, Maker vs Manager
Tools To Maximize Our Personal Effectiveness
Business Productivity Tools & Setup
Weekly Checkins and Preparation
Section 2: Business
Managing Multiple Projects
Creating a Business Dashboard
Setting Up Systems (for you and those around you)
Dealing with International Cashflow and Business Transition
Section 3: Optimize
Restructuring a Global Organization
Implementing Your Global Restructuring
Re-Configure Staff and Staff Onboarding
Surveying Customers For Expansion
Spinning off Non-Core Assets

Mike was critical in helping me understand business culture in China. In our chat, he shared dozens of stories from his experiences. I would recommend speaking with Mike for anyone who needs to understand Chinese social interactions, especially in the import/export and e-commerce business.Janet Chang

I just got off my Google Chat with Michael and am so happy. He has taken his practical experience living and doing business in China and applied it directly to my situation. He just saved me LOTS of research and headaches.Mia Salituro
The Course Schedule
We break down the course into an 8 week program. This way you can keep up with the schedule and ask questions and engage as you go.
Week 1: Personal Mindset
The mindset to go global. Many of us "just do it" and get that business off the ground and hustle to make it happen. I was one of them, and I put my personal health and personal needs second. Which works, to a certain point, but in order to get to the next level, we need to put ourselves, our minds, our mindset, first. Then how to balance the maker and manager mindset and workflows to increase effectiveness. We'll drive it home with some tactics and tools to fine tune your personal thought process to get your business to the next level.
Week 2: Personal Toolbox
What is in your personal toolbox? What strategies are you using to keep yourself sharp day in and day out on the grind. We'll go through some systems and templates to keep yourself on track and measure your development. Then, the productivity tools to maximize your time in front of the screen so that you can increase the amount of times with you family and friends. This has helped me double my output and half my work time.
Week 3: Project Planning & Overseeing Multiple Projects
Going global means you'll have to do 2 things at once – manage your current operations, while also building out a totally new one. This is going to require wearing a lot of hats, plus many start a new market expansion or a new business in B2B or product development while they have their home market as the distributor. So we recommend to start a new expansion project in your overseas company and keep your current operation in your home country. Once you get comfortable with this, we'll dive into the next section which is managing multiple projects – tips and strategies for preventing overwhelm and still juggling a few business ideas.
Week 4: Dashboards & Systems
You have business going along and now you need to keep a bird's eye view of things. Especially when dealing with multiple currencies and countries, we discuss an international business dashboard. The tools and tactics, as well as going through live dashboards and providing plug and play templates you can take home. Then we connect the dashboard back to systems for your business, to stay in control and be on top of your business, not caught in the operations (too much).
Week 5: Re-structuring For An International Business Organization
Many put this as the first step to going global – restructuring their company. I have worked with many people restructuring a business, and often times they are doing it way earlier than they need. So in this session we'll discuss about timing for changing a company's jurisdiction and banking, as well as where in the world might be right for your new corporate structure. Running an international business just adds to the complexity, but there are also tons of advantages. Here we discuss, based on various company structures, how you will be managing your team in various countries, cashflow, and client operations. Timezones, currencies, and cultures all come into play here. Then we will help you put it all down into an organization chart you can review regularly and make sure there aren't any gaping holes in your operation
Week 6: Optimizing Organization & Staff Onboarding
Maybe you already have staff helping you at this point, regardless, are you managing them correctly? We will go over what you need to do BEFORE making your first hire, making sure all the systems are in place and goals are aligned. Then once you have that staff, will you have a smooth on boarding system so that they get going quick and are motivated?
Week 7: Customer Surveys & Asset Spin-offs
Time to grow your business to the next level. You should be engaging with your audience and your current customers. What do they like the most about your business and brand? What is the core of what you are providing. Take a survey, see what you can help them with, and expand. Then, you'll probably find parts of your business you no longer need, so how to deal with spin off or shutting down business projects.
Week 8: Case Studies & Action Plans
Let's drive all of this home. We will have some case studies for different business models. What are they doing that makes it all work, how do the maintain and manage their business operations in a global scale. Let's get some question and answer sessions going here to cover common limiting beliefs. And before you go, some next steps and action plans to make sure you make it all happen and do it!
Check Out These Tools and Templates
Here is a small sample of the amazing (and actionable) tools and templates you will receive throughout the course.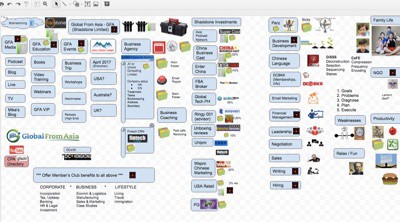 Business Dashboard
See your business in 1 sheet, easily hop into what you need and flexible to regularly update.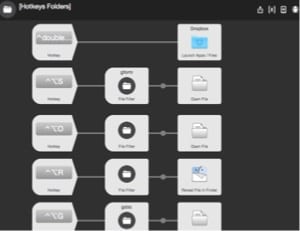 Productivity Tool Hacks
Don't just set and forget these productivity tools. We share the ways to hack them to stay ahead of the game!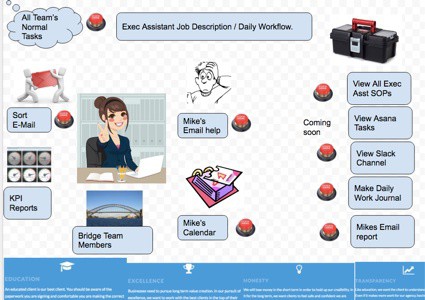 Empower Your Team
Give each team member their own overview and dashboard to master their work day.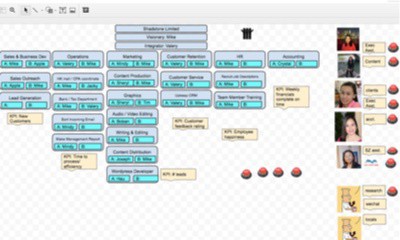 Global Empire Structure
Make sure you don't have any missing gaps in your team. Have a visual idea of who sits where.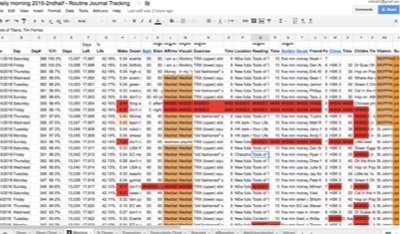 Personal Development Tracking
Don't just say you'll do something, track it daily. Templates and formulas to get you started today!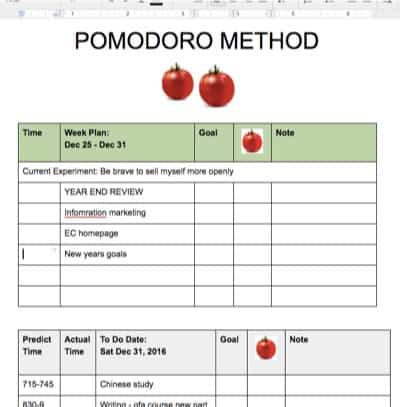 Work Systems
Stay on top of your game! Make a week plan and execute each morning for a rockstar day ahead.
Start optimizing and growing your global business today.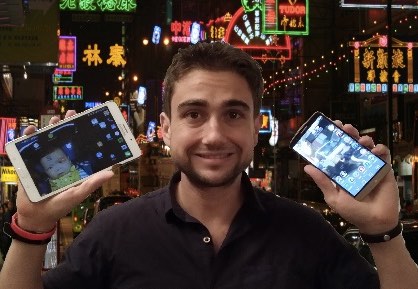 A SPECIAL NOTE FROM MICHAEL MICHELINI, FOUNDER OF GLOBAL FROM ASIA
Hello there! I'm Michael Michelini, founder of Global From Asia. Like you, I'm an entrepreneur who knows just how challenging and rewarding it is to build your own global business. It's overwhelming and scary. I remember running around Asia worried I was making the wrong decisions about my business expansion.
I started my first e-commerce business in 2004 in NYC, then in Hong Kong in 2008. Through a lot of hard work and trial and error, my business has been through it all. Over the years, I've opened, closed, sold, merged businesses in Europe, Asia, and the Americas. The Global From Asia program is my way of offering that experience to an amazing breed of entrepreneurs that I endlessly admire—global business people like you.
My team and I have worked tirelessly on this program for the better part of a year, and I have been conducting on-the-ground experience for almost seven. We've done the research, conducted the interviews, analyzed the markets, and—most enjoyably—met many readers like you. We merged keen entrepreneurial know-how with international business best practices. It's the most complete program you'll find (we've looked). I'm so excited for you to try it, I want you to succeed!
"Michael is an entrepreneur's entrepreneur, you may not find him on the pages of TechCrunch or VentureBeat but he leaves lasting impressions on the business and people he encounters. He's one of the very few still willing to get their hands dirty – his hustle inspires me daily."

~ Jimi Olaghere
Join Us!
members waiting to connect with you!
Like all entrepreneurs, you have to take a fair number of risks in your life. Therefore, we decided to remove one from the equation by making our program risk-free.
Give Hong Kong Business Supercharged: The Definitive Guide a good, honest try. If it's not working for you, tell us within 30 days of purchase and we'll refund your money—no questions asked.
We would appreciate all constructive feedback and reasons why you were not able to execute on the actionable guide provided. Mike would love to reach out and understand more deeply in order to improve in the future.
Note: This guarantee works on the honor system. Please don't abuse it. That's just bad luck for all of us in building our businesses, let's not jinx ourselves.