Amazon is one of the best platforms to sell your products and services. It is recognized globally and has established a lot of business owners and put start-up entrepreneurs on the map of successful ventures.
In fact, many people have resorted to focus on their Amazon pages because of its potential; hence scaling them through advertising and promotions is the way to go. Also, they are considering such as not to break the bank when there are promotions and campaigns on-going.
About The Service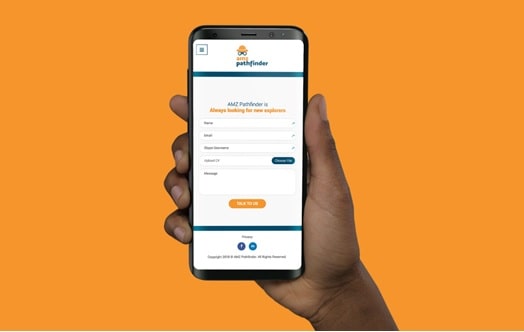 AMZ Pathfinder aims to assist any Amazon business towards success by running an organized and a smooth Pay-Per-Click (PPC) form of advertisements. The company provides software solutions like Prestozon to automize bid and other vital tasks to improve one's operational efficiency.
AMZ Pathfinder also focuses on data analysis, advanced keyword search, and filtering to expand the target marketing of the current running advertisement on a PPC basis. Its various software can even spy to competitors and increase sales exceptionally.
Basically, the service is about improving and leveraging your Amazon business against a competitor. This is deemed essential if you want to expand your venture exponentially without having to break a bag to run traditional advertisements or promotions that will not help your business at all.
How It Works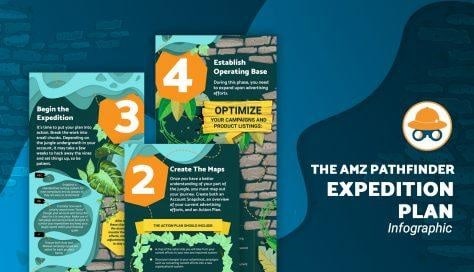 What AMZ Pathfinder does is to curate something based on the customer's need. The company offers an array of software to choose from that can help the Amazon business have more edge compared to its direct and even indirect competitors.
Many Amazon businesses have entrusted the company for reconstruction of the e-commerce ecosystem, restructuring campaigns, finding new keywords, building processes, and advertising suitable for the audience and the target revenue.
Entrepreneurs with Amazon pages can contact the company to discuss issues they need to resolve and AMZ Pathfinder, on the other hand, will suggest resolutions and the best ideas try. They help a lot on the seller's ranking, its overall Amazon presence, and campaign management.
Step 1: Landscape Examination
Step 2: Map Crafting
Step 3: Proceeding to Expedition
Step 4: Engaging Operations
Step 5: Reporting
Such steps are deemed essential to every client to know if their efforts are working and if they could get their targets in a given timetable.
Main Features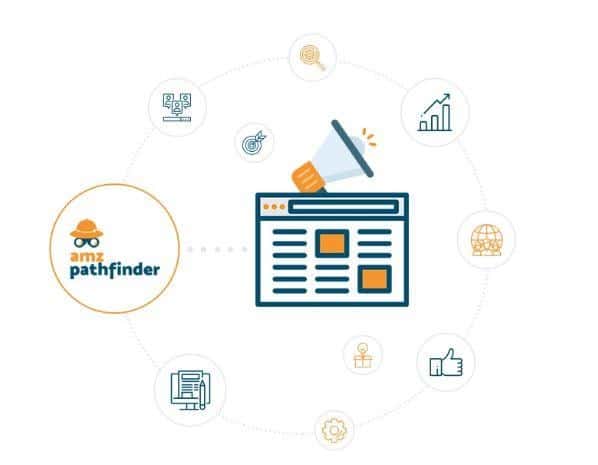 AMZ Pathfinder takes pride in running campaigns in the most straightforward as possible. From keyword searching, staffing, and customer-focus, any business would definitely manage to point out a very effective PPC advertising alone.
The company also provide a very detailed monthly report showcasing net ROI and ACOS that will give the entrepreneurs a view on how their businesses are growing.
Flexible terms are also what the company offers to its clients. Business owners can tweak and relate their ideas, and AMZ Pathfinder will exert effort on how to make it work and tailor-fit to what the company needs. They aim to improve every Amazon PPC result to increase presence anywhere in the world.
The Team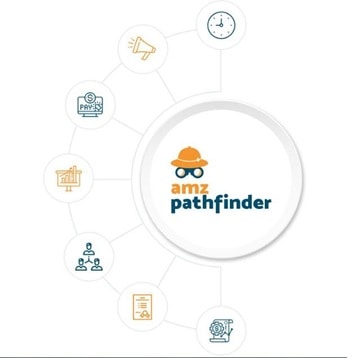 AMZ Pathfinder is founded by Brent Zahradnik in the year 2015 when his friend was initially selling on Amazon and have struggled with advertising. It was a wake-up call for Zahradnik and eventually came to this friend's rescue to run PPC on the said platform. The results have been incredible, and the next is history.
Three years later, the company has acquired different clients and had grown its team. The company is focused positions are:
Client Relationship Manager

Optimization Wizard

AMS

Content Writers

Accountant
Such roles are very vital to the team's success; that no matter how small they may be at this point being, they can cater to different clients simultaneously.
How Much Will It Cost You?
Services depend on what software or what specific requirement you will ask from the team. They will provide a step-by-step plan for you to know how much you will allow or shell-out based on your business needs.
All terms could be flexible upon approval and openness to craft your own strategy and relate it to the team can also work effectively.
Why Choose AMZ Pathfinder
Choosing AMZ Pathfinder is an effective way to boost your Amazon business and achieve your goals in no time. The team works best with your ideas and suggest alternatives if need be and work on to provide solutions to your dilemmas especially in creating your content and marketing your page.
AMZ Pathfinder as a partner could not only increase your profit, but you can also learn to understand the ins and outs of platform advertising and how to do it better.
Reference:
Reviews
0

out of

5

based on

0

reviews.
Overall rating:
Leave Your Review