---
GFA TV (Global From Asia TV) Videos
Uncover Real Asia Business
GFA TV is helping you to uncover the possibilities of what can be done when "going global from Asia". As our brand is called "Global From Asia" it seems fitting to make this new extension of having TV interviews with leaders in Asia business.
View Our Full China Business Sessions in GFA TV
Meet Our Strategic Partner For Incorporations
Video Reviews & Video Blogs
November 27, 2019 / Last updated on July 3, 2020
Crypto, Bitcoin
Watch Directly From Youtube
Recent Videos On Youtube!
With the interview series, we will have the ability to :
---
Learn how these business leaders got started
what was their environment growing up? How did they get started in business?
The way they learned how to start their business
with a lot of the culture pressure to stay in their day job, how did they get the courage and the motivation to endure entrepreneurship?
Failures in their journey
let's dig deep into what didn't work along the way. No true entrepreneur is complete without a host of failures and lessons along the way. Let's learn from them.
Turning points in their business
was there a specific "big break" that took their years of hardship and converted them into a success they are today? Was it one specific event, and how did those stars align?
Tips for new entrepreneurs
For those just starting out, as well as those scaling up operations, what this business leader recommends them to do (if he were to do it over again)
Audience questions
before the interviews, we will tap into social media to get questions from you!
The Goal – To Show The Continued Global Growth From Asia
We want to show you that it is possible to grow a global empire from Asia. Not just one that sells to a specific Asia market, we interview guests that are business owners of international, cross-border, businesses.
GFA TV Show Format
We don't just want to have "talking heads" – but also show you the real inner workings of an international business right here in Asia. We will tour the company, see how the staff are managed, how the operations flows, how the business stays so fine tuned. We have had our audio podcast for many years, and hope to take the video interview section and allow those listeners to also enjoy that section of the TV show.
So, by watching GFA TV, you will get a great mix of a "discovery" business interview to learn the story and tactics this business executive went through, and also get to tour their company and learn their inner workings.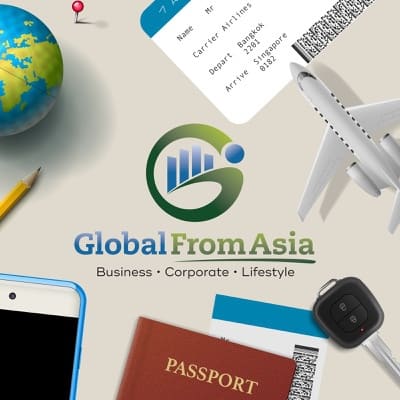 Enjoy Watching Interviews and Insights Doing Business in Asia
This will start out as a monthly show, with a theme for a certain amount of shows. That means, we will have a 5 part (for example) mini-series of GFA TV focusing on e-commerce business owners. We may then do a 6 part series of an industry such as real estate or finance. The purpose is to give a more specific them for a set period of shows so that you, the viewer, can follow along on industries and trends you are most interested in.
Mini Series For Various Topics and Industries
Looking to get to the next level? While text blogs and audio podcast are nice – people always enjoy watching a nicely produced video. Here at GFA TV (Global From Asia TV) we are on the lookout for unique perspectives and on the ground experience of doing business in China, Hong Kong, and throughout Asia.
Interviews
Interviews
We will interview new products and services that we feel are worth highlighting on the show. This can range from logistics services, payments, suppliers, ecommerce sellers, and other fun and unique business models.
Have a Video You Want To See?
We want to hear from you! Let us know if there is a video or type of content you'd like to see. The best way is to reach out to our media team with the latest contact details on our contact page
The clock is ticking, now is the time
Get up to date alerts on GFATV
---
Tap Into The Story of Asia Business Leaders
---