US Banking For Foreigners
Grow Your Amazon FBA Empire
Meet Cross Border Experts
GFA's network is all about cross-border e-commerce and Amazon FBA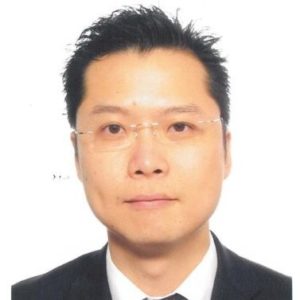 Sam Chan
Managing Director of VisaPro Immigration Consulting Limited
Topic: Cross borders for the long term: Immigration the right wayCross Borders For The Long Term: Immigration The Right Way
Keywords: immigration
In Sam's current role, his key experience is in HK inbound visa & immigration services. He is the Managing Director in VisaPro, based in Hong Kong. VisaPro has helped people coming from around 80 countries across 6 continents to come and stay in HK.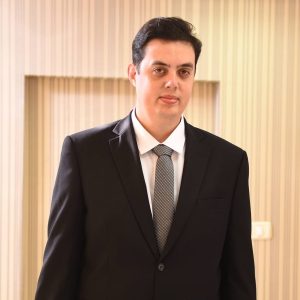 Tomer Rabinovich
Amazon Seller
Topic: New Product Selection Concept
Keywords: Amazon optimization
Tomer Rabinovich, 31 years old, from Israel. Tomer started selling on Amazon 3 years ago with no background in online sales. For the past 2 years, Tomer has been focusing 100% of his time on his Amazon business while developing his own tactics and strategies. Since last year, Tomer started traveling the world while masterminding with some of the biggest sellers on Amazon and speaking at Amazon-related events. In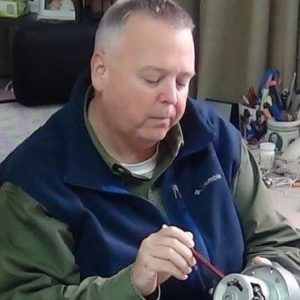 Brian Garvin
Managing Director at B. Garvin Sourcing
Topic: Mastering Your Product From The Inside
Keywords: manufacturing, product development
Brian has over 20 years of engineering, project management and product development experience with primary focus on injected plastics, fabricated metals, PCBA's, electrical & mechanical components and other custom engineered components. Based full-time in South China since 2003, he helps his clients find and manage suppliers in China & Vietnam.
Before starting "B. Garvin Sourcing", he was a senior manager responsible for product development with a major German manufacturer in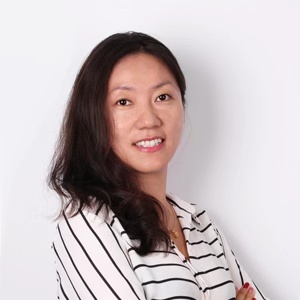 Alicia Liu
Co-Founder of Reborn Technology
Topic: Help you expand business to Walmart.com
Keywords: Walmart
Former sales director in Amazon. 13 years working experience in Walmart,Former DMM in Walmart China; Former senior sourcing manager in Walmart Global Sourcing
Meet Ailcia At Cross Border Matchmaker 2018 in Shenzhen, China
I have 13 years work experience in Walmart Global Organization. Let's discuss the opportunity to expand your business to Walmart online and physical stores.
Topics - Help you expand business to Walmart.com
Keywords: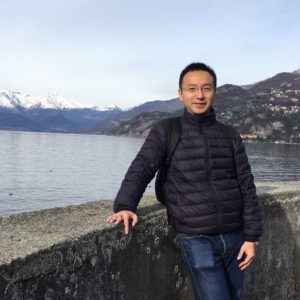 Max Wang
CEO of LongFX Supply Chain Co., Ltd.
Topic: How To Utilize Free Trade Zones
Keywords: china import
Founded in 2004, Longfeixiang has tailored its supply chain solutions for financing, business, logistics and information flow in accordance with the business philosophy of "creating core values ​​for customers".  Longfeixiang people always perceive the pulse of market trends and insight into the real pain points of customers, and are at the forefront of business model innovation, tailor-made for customers from traditional trade logistics services to fragmented e-commerce business. Comprehensive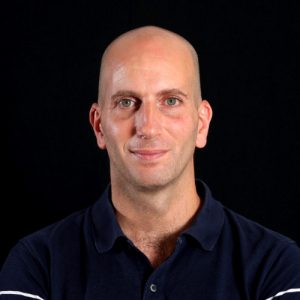 Yinon Shiryan
Founder & Owner of Quantify Ninja
Yinon Shiryan is the founder and owner of Quantify Ninja — a one stop shop for amazon sellers.
Yinon has a BSc in Mathematics & Computer Science, and has a vast experience in software development, gathered by many years of work as an R&D specialist in various HiTech companies.
He started his first Amazon business as a seller on FBA program, in parallel to his day job — a hobby that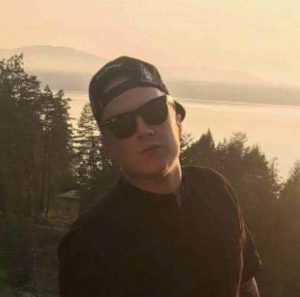 Joshua Fairbairn
Founder & CEO of MorphoMFG
Topic: Making Crowdfunding A Success
Keywords: crowdfunding, manufacturing
We structure our customers production & supply chains in order to save them money and increase their profit margins. I'd love to take a look at your current setup, design, target price, materials, etc. and see if I could help you in the future.
Frankie Ng
Senior Account Executive (Shopify Plus)
Topic: Growing Your Business Beyond Amazon FBA
Keywords: growth hacking, shopify
As part of the International Growth team, I am leading Shopify's expansion in Hong Kong andhelping to inform our international product roadmap.
At age 14, my first job was selling door-to-door for 10 hours a day. That hustle has carried me through a varied experience in my career across Management Consulting, CPG, and now E-Commerce. This helped me to realize my passion, which is solving problems at the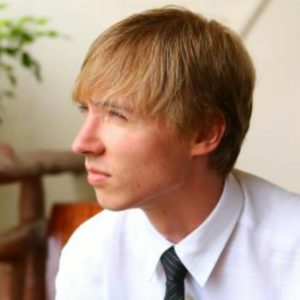 Anton Romanov
Founder of ClassGears
Topic: Managing IT Projects & Building A Successful Tech Product
Keywords: Programming, Technology
A Software Architect who helps you to build cloud applications. Founder of ClassGears (Yamei Intelligence Tech. Co., Limited) & Former Technical Director of ShowMuse
Meet Anton At Cross Border Matchmaker 2018 in Shenzhen, China
I'm from Yamei Intelligence Digital Services we build web and mobile applications for our customers.
Topics - Managing IT Projects & Building A Successful Tech Product
Keywords: Software, Applications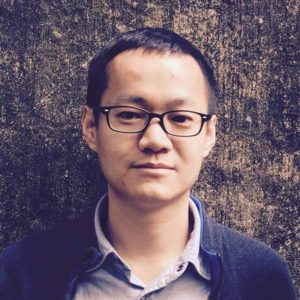 Chance Jiang
Chief Customer Officer Chatek LLC
Topic: China Tech & Wechat Mini Apps
Keywords: China tech, Wechat
A tech service specialized on IoT product design, development and integration. Chatek helps client seamlessly integrate connected products into their digital service. Chance was co-founder and product manager at welomo.com (2012-2014), the 1st connected hardware on WeChat offering millions of users instant photo printing fun. He has been active member of Guangzhou startup communities, such as Startup Grind Guangzhou since 2012 and Hardware Massive Guangzhou since early 2018.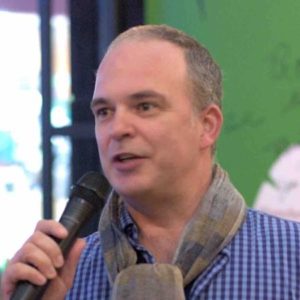 Glenn Ball
General Manager & Partner Nogogo Online Groceries & US Co shop
Topic: Importing To China: Experiences From The Front Lines
Keywords: china import, chinese ecommerce
Glenn has 25 plus years of Food & Beverage experience including as Executive Chef for Gambaro Family Restaurants Brisbane and has contributed to numerous Food Reviews in daily press as well as TV and other Media. He was 1 of the Chefs chosen in Australia for Barilla Pasta Cook Book. As well as physically cooking he has consulted on many large food projects and assisted in lease negotiations with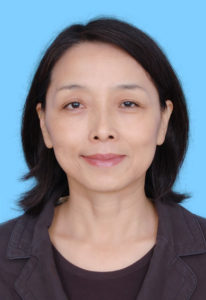 Huiying Zhang
Business Lawyer
Topic: Legal Policies in China & Protecting Your Business
Keywords: China law
- Experienced in commercial negotiation of FDI, M&A in areas of general aviation, education, and hi-tech industry etc;
- Experienced in business venturing & related consultations & training
- Professional & Social Titile: Associate professor. Director of Shenzhen Overseas Scholars Federation, Member of Shenzhen Federation of Returned Overseas Chinese Entrepreneures, Director of Shenzhen Translators Association(TAS), Member of China Association of Forensic Linguists (CAFL)
Meet Huiying At Cross Border Matchmaker 2018 in Shenzhen,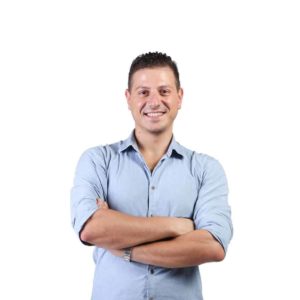 Davide Nicolucci
Founder & Director Growth Hack Consulting HK
Topic: Growth Hacking Your Way To A True Brand
Keywords: growth hacking
Davide Nicolucci is a Growth Hacker, Digital Marketing Consultant, E-commerce Business Coach, Speaker at top E-Commerce Summit & Events in Asia. He has been leading projects across Europe, United States and Asia for the past 10 years. He is also founder of Growth Hack Consulting HK LTD and former Marketing Director & Team Leader for top Amazon global brands.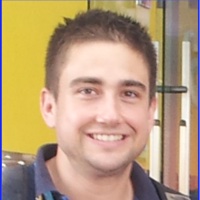 Michael Michelini
Podcast host and blogger
Topic: Internet Marketing & Content Creation
Keywords: Amazon, SEO
Mike is the host of the Global From Asia podcast. He deeply enjoys sharing knowledge and connecting hard working, global business owners from around the world.
American social media & E-Commerce & SEO specialist being China since late 2007 a true business connector. He is passionate to help companies do business in China, and help Chinese companies to grow in the overseas market.
Currently building a new e-commerce brand live on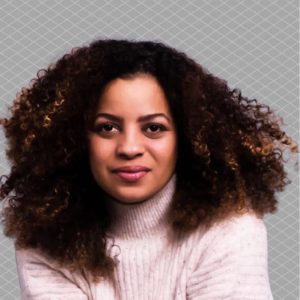 Daniella Santana
China Business Expert
Topic: Linkedin Marketing Roundtable
Serial Entrepreneur | China Business Expert
International Trade Consultant | Startup Mentor | LinkedIn Trainer
Daniella is a serial entrepreneur and a China International trade Expert with over 10 years living in China and 13 working with China. She has worked for TOP logistics companies and managed operations in China for OEM/ODM manufacturing projects (purchasing, quality control, sourcing, logistics) for consumer products for European, American and Latin American companies.
Currently, Daniella is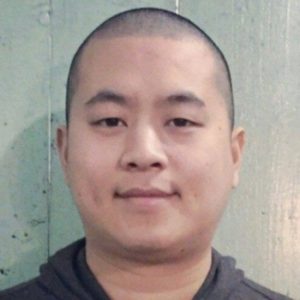 Wilson Blues
Founder, Banana Works
Topic: Right Product, Right Battlefield, Right Growth
Keywords: Amazon, Chinese management
With over 10 years of export B2C e-commerce experience from China, Wilson Blues is a veteran at the game.
Learning how to build an international e-commerce business from inside Mainland China, Wilson has a unique perspective as a Chinese business owner going global while also understanding the Western mindset and business tactics.
Meet Wilson at Cross Border Matchmaker 2018 in Shenzhen, China
Selling on Amazon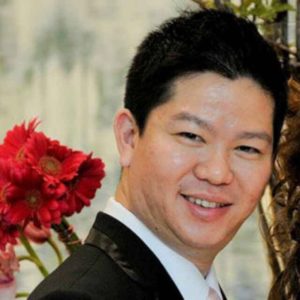 Howard Thai
Founder & CEO of United Integral Inc. and Professor of Amazon
Topic: How to Rank on Page 1 in 7 Days: Proven Strategries from "Professor of Amazon"
Keywords: Amazon rank
Howard, Founder & CEO of United Integral Inc aka Skque has a Sellers Lifetime Rank of top 100 on on on Amazon.com. He. He. He is known as a "Professor of Amazon" and has been featured on The Wall Street Journal.
His current focus is on branding, training and helping other Amazon sellers as an agency. He also helps bigger online retailers streamline their fulfillment, accounting, CRM, and communication processes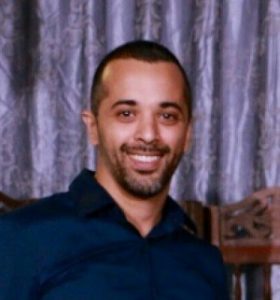 Meir Simhi
CEO Brand Masters
Topic: Build Your Brand On Amazon In 2018 And 2019
Keywords: Brand, Leverage and Hacks
Living in Shenzhen since 2007, Meir is an Israeli super-entrepreneur with rich background in E-commerce and web marketing.
Since 2014 he's been running an e-commerce training program and digital strategy consulting agency to help entrepreneurs and companies build brands and establish a presence in the online environment.
Recently Meir has co-founded FactoryDesk.com, an innovative B2B platform helping Makers and online sellers create better products in less time.
Meet Meir At Cross Border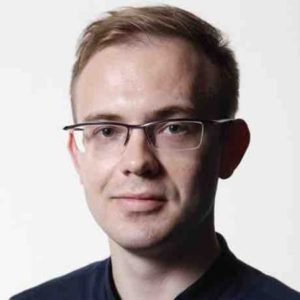 Dima Anashkin
Ecommerce Entrepreneur, Former Partner at Valuelink
Topic: Amazon Japan Growth and Optimization
Keywords: Amazon Japan
Being a 7-figure seller in Ecommerce with several brands in Japan, Germany and US. He offers a consultation service to amazon sellers, and was also a former partner of ValueLink. Other projects he worked on at ValueLink involve Market Research and Business development.
Meet Dima At Cross Border Matchmaker 2018 in Shenzhen, China
Hey Guys, what's going on? My name is Dima. I'm from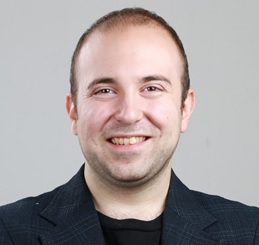 Zack Franklin
CEO of AMZ Kung Fu
Topic: Mastermind: Offsite and Facebook Ads
Keywords: Facebook Marketing
Zack has ran two multi-million dollar companies in the last year and has spoken across China about Marketing, Amazon, and Sales. He currently is the Founder and CEO of AMZ Kung Fu which is a marketing agency aimed to help Chinese sellers in Shenzhen increase their sales and take their business to the next level.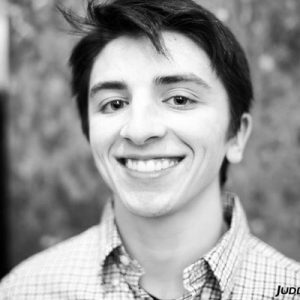 Thomas Pruchinski
Head of Marketing, Growth & Partnerships at LandingCube
Topic: Facebook Ads For Amazon FBA Success
Keywords: Amazon rank, Facebook Marketing
Thomas Pruchinski  focuses mostly on growing sales on Amazon, email marketing, and influencer partnerships. Presently he is the Head of Marketing, Growth & Partnerships at LandingCube, which helps Amazon sellers grow their business by driving external traffic to Amazon, running promotions and collecting emails.
Meet Thomas At Cross Border Matchmaker 2018 in Shenzhen, China
I'm the Director of Marketing for LandingView
Topic: Amazon rank, Facebook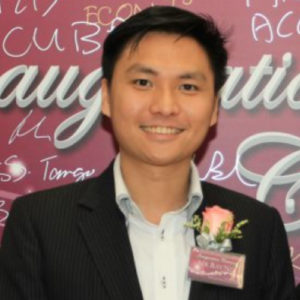 Ray Ng
Business partner - Founder/Director, UNIPRO
Topic: Structuring Your Hong Kong and China Company
Keywords: incorporation, taxes
Ray has years experience servicing clients (incorporation, company secretary, audits, and more). He's always up on the latest cloud technology services and wants to help clients work from anywhere.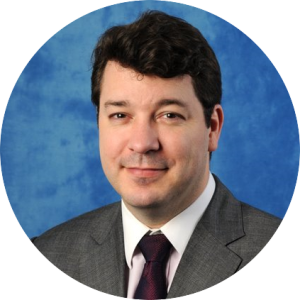 Graham Leach
Professor, Advisor, Consultant, Cxo
Topic: Applying Advanced AI Techniques to the Chinese KOL Marketplace
Keywords: AI, KOL
I am a University Professor of Entrepreneurship & Innovation. Currently, I am advising several startups around the world in and working to establish an Emerging Technologies Venture Fund in Hong Kong under the Hong Kong Securities and Futures Commission (SFC).
I am good at scoping, planning, management and building high-quality teams. I have done this many times and my experiences have molded me into a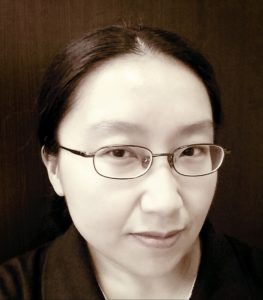 Chung Wing Loretta Tam
Co-founder CREATIVELYMADE Social Labs
Topic: Mastering Cross Border Cultures & Teams
Keywords: cross culture, team building
Trained as a linguist and anthropologist, Loretta "Retta" Tam received her education in Taiwan, Australia, Europe and her home city. Having worked in various roles in the business and education
sectors, she co-founded CREATIVELYMADE Social Labs with Eric K H Leung in 2016 to promote lean, sleek, and eco-friendly branding and industrial solutions for startup and social enterprises. An Asian-focused educator and social advocate, Retta has spoken widely on career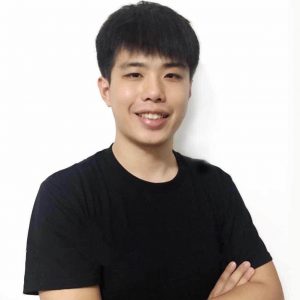 Jacob Li
China marketing expert
Topic: More than Wechat in China: Tick-tok and more
Keywords: china marketing, chinese ecommerce
Jacob helps companies to launch new products in China and has hands on experience with Wechat, Tik-Tok, and Little Red Book marketing.
Techcrunch Shenzhen Startup Pitch Winner, Clients include: XD-Design, Splat, Foreo.
Testimonials
What People Are Saying About Us
"This day is amazing so far, such amazing speakers, I have learnt a lot of Amazon stuff today, you CANNOT miss this event next April!
Check out Global From Asia #crossbordersummit"
"More than grateful for the friends, the partner, the knowledge, and the willingness to share. I AM A REINVENTED WOMAN! and my business tells! Cheers to the success and happiness."
"Holy Freaking Sh*T this Podcast is so AWESOME! I can't believe I discovered this only after 5 years of living here in China. I wish I discovered it earlier. There's no time to lose. I want to physically cram into my ear all of the episodes. If you want to get down and dirty on the operations side of things, this is the place."
Chris Davey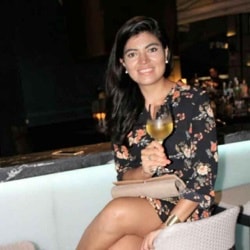 Carol Zurita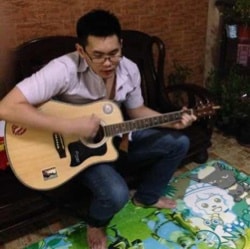 Duke, Philippines
Know People From Different Countries
★★★★★
"
I'm Vicky and I'm from YKS Group. My company is a cross border e-commerce business in China. It is my first time in Cross border Summit. First of all it is a great chance to know the different people from different countries. A good chance to know what foreign people think of China.
"
Great insight from people on the ground
★★★★★
"
Michael could probably fill a podcast with just his own experiences and the guests he brings in just multiply that. My todo list of things to look into and books to read is growing with almost every episode, so this is indeed actionable advice.
"
Mike helped me to write a business plan to show to the bank.
★★★★★
"
Everything was pretty easy from perspective of me handling it, I don't really need to do anything. Mike helped me to write a business plan to show to the bank. I got the bank account right away. The incorporation just took us 1 day. I would recommend the service to anyone who wants to setup shop in Hong Kong.
"
- Julian – Entrepreneur from Germany
I bought Mike's Supercharged book
★★★★★
"
All the information I needed in one place instead of googling stuff. The video just managed to saved me a lot of time. I would highly recommend this book to anybody.
"
international business podcast with honest and real entrepreneurs
★★★★★
"
The Global from Asia podcast provides you with a great insight on different aspects of international business, my favorites consist of international trading and ecommerce. Not only does Michael come off as a genuine, trustworthy host – but he does a great job in choosing other like-minded genuine guest speakers who provide real world advice and stories that hit close to home. Their stories have motivated me to start getting involved with international business. I truly enjoy listening to the Global from Asia podcast and would certainly recommend it to anyone interested in international business or doing business with China.
"
Thanks Heaps For the Podcast
★★★★★
"
Hi Michael. My name is Narinda and i live in Australia. Looks like the global summit [correction: should be Cross Border Summit] was awesome. Its my dream to go to China and improve my Amazon business. I love your podcast so thank you heaps for that
"
What a Relief!
★★★★★
"
I was really worried. Do you know anyone that just exit Shenzhen, walk across the immigration to the HK side and then turn around to re-enter Shenzhen? I'm wondering if you can get away with that. Your blog is so great and informative. Thank you for doing that. It benefits so many people. You must have put a lot of work into doing it. I know how time consuming and difficult to write and maintain a blog.
"
Best Business Podcast for Entrepreneurs in China
★★★★★
"
I stumbled across the Global from Asia podcast by accident almost a year ago now and I'm very glad I did. I've listened to every episode since and have gained a huge amount of knowledge in the process. Michael provides an authentic and insightful view of business in China & Hong Kong, particularly for those within the entrepreneurial space, and his range of guests he interviews are always fascinating, bringing with them a fresh perspective on what can be a very complex region.
"
Your Site Is Wonderful
★★★★★
"
Reminds me a bit of mixergy.com but for Amazon in China, great stuff!! Thanks for what you're doing, I'm a newbie for Amazon but selling on Alibaba, looking to expand into Amazon also. Taking notes and paying attention!
"
Hands down the best Podcast on how to do business out of China and Hong Kong!
★★★★★
"
Michael's podcast is choc-full of great interviews with folks who either have set up their business in China or Hong Kong, or representatives from Companies based in China/HK that can help you. Each episode provides awesome advice and clever tips from the people who have already gone through the grind, made some mistakes – info that'll help you navigate your way through the "maze" quickly and relatively stress free. From setting up a company and bank acccount in Asia, to international logistics (and tons more besides) this is an absolute, "must listen" podcast. 5 Stars from me.
"
Thanks for Email Course
★★★★★
"
I also want to thank you for the Global from Asia podcast as I enjoy listening and find the blog fun, intriguing, and educational. I am now in a situation where I believe that a HK company might be right for me, however I greatly appreciate any advise. I am excited about the future and look forward to always learning and growing. I am not sure if this is the right email address to reply to but thank you and keep on keeping on.
"
this is one podcast I've kept subscribing to!
★★★★★
"
I listen to a lot of podcasts: I have a habit of subscribing and unsubscribing after a couple of episodes, but this is one podcast I've kept subscribing to! It's refreshing to hear an entrepreneur talking completely honestly with specific tips, advice about starting a business in China/Hong Kong/Asia. I know a lot of people are interested in setting up a company or doing business in this growing part of the world – there's a lot of BS and out-dated advice out there but this podcast keeps it totally real. Highly recommend (and check out Michael Michelini's books too – they continue the mix of personal journey plus actionable advice)
"
A must listen if you are into ecommerce and sourcing from China
★★★★★
"
Thank you for the show! I have been following it for almost a year and always get out some very useful and practical informations that I was not able to find elsewhere. Also the variety and caliber of people being interviewed ensure that topics are revisited but always with a different angle. More of the same please!
"
- TomTom1300 from United Kingdom
Just Want to Say Thanks
★★★★★
"
Just wanted to reach out and thank you for the great content. I started listening your GFA podcast because I am fairly advanced down the track of trying to producing an original multiple component product china (agent, samples, prototype etc). Something I have been working on for a while and am very passionate about. Hard work though. I stumbled into your GFAE series a couple of weeks ago and have found it to be a bit of an eye opener. Only up to ep. 21, can't wait to see how it works out! I am still committed to finishing my product but am now looking seriously at getting some basic FBA action going as well (I hope the GFAE series has a happy ending!!!!). Keep up the good work, if things start to move perhaps I'll even make it to a Cross Border event in the future. Cheers
"
Thanks for The contacts and help
★★★★★
"
Was an invaluable experience, Mike helped guide me to the best decision for me and my companies, and the resources available in China and Hong Kong." It was great to talk to you too! Yes, the information you provided was invaluable! Thank you so much for the introductions, I will follow up on them. Thank you for the contract, it's greatly appreciated! I'll be sure to keep it to myself. I look forward to joining the community of individuals trading in Asia!
"
Resourceful and Super Fun!
★★★★★
"
I Love everything Michael produces. From his blogs, to his ebooks, to the Podcasts. Every time I read or listen to Micahel's content I come out feeling more knowledgeable and ready to get back into the hustle of doing business with my Chinese counterparts. Excellent Podcast highly recommended!
"
A knowledgeable, humble host spills the beans on Hong Kong
★★★★★
"
Michael knows what he's talking about. His expertise on Hong Kong is only matched by his humbleness about it. What he knows, he shares and what he doesn't, he's honest about. It makes his advice and voiced thoughts a lot more dependable than others who's main objective is to only appear knowledgeable (even at the cost of authenticity or potential misinformation). If you're thinking of doing business with Hong Kong and other places in the region, his podcast is a great place to get started.
"
Must Listen to Podcast For China business
★★★★★
"
If you looking to do business in China or move to China this is the one podcast you need to listen to. Having been there for over 10 years Mike interviews a variety of guests from importing, exporting, hiring Chinese employees, Amazon FBA, cross border payments and setting up Hong Kong companies for tax advantages. This is your go to weekly digest in doing business in asia.
"
So greatful for friendship
★★★★★
"
You need to go to China to meet this man. Or hear him on his podcasts, I guess. Michael is amazing. And does amazing things. Started building businesses in China in his 20's and continues to do more and more epic things. He broke into the world of the unknown: MAINLAND CHINA through tenacity and a positive outlook- and helps other entrepreneurs figure it out too. I got to join him on a Trade Zone trip in Shenzhen and my world got even bigger and the dots continue to connect. It's amazing what he is in the middle of and I'm grateful I got to be immersed in what China is becoming. Just you wait… Keep being you!
"
Fabulous for all those NOT living in the US
★★★★★
"
Michaels podcast is one of the best. He provides a really different perspective than so many of the others that are very American centric and tend to revisit the same stuff. I have heard things on Global from Asia that I have never heard anywhere else and I've listened to over 1000 ecommerce and Amazon selling podcasts because of the guests he interviews. I always wish they were longer !!!!
"
- Mummarin from Australia
didn't expect Such Amazing value
★★★★★
"
My friend introduced himself to you last week in Irish Pub in Futian. I checked your YouTube channel and also your website and I can say that honestly, I didn't expect so many motivational videos and blogs, which are truly helpful, since I've just moved to Shenzhen. People like you are much needed in today's world, the ones that inspire and motivate people with their own stories. When things get tough, I will watch your videos again and again for sure. Thank you for sharing your story and thank you for doing your best to help others. I wish you a lot of success with your work, I truly hope that your business will grow and become global.
"
Enjoyed your Video Course
★★★★★
"
I really enjoyed your video course [Hong Kong Supercharged]! Currently I am studying International Business Administration in Vienna. During my summer brake I am planning to go to Hong Kong. Your video course strengthened me in that decision! I am writing you in the hope that you could give me some tips how and where to start looking for an internship. What really interests me is the e-commerce business! I would appreciate some information or contacts from your side a lot! Drinking a beer with you in Hong Kong would be high on my agenda. Corresponding to the beer I would love to bring you a cigar from my last trip to Cuba. Enjoy your weekend! Best regard from Vienna
"
Keep Going!
★★★★★
"
Hey just fyi I got a your info from wechat. I encourage you to keep up the good work in the entrepreneurial community. Because people like myself are seeking genuine guidance and motivation. I'm great out of college and working abroad I'm looking to ecommerce to emancipate me from the rat race. Thanks again!
"
You Need to Listen to this
★★★★★
"
Thinking of starting up in HK? then Listen to this A huge amount of in depth information on a wide range of topics – all from people who have set up businesses in HK. High quality interviewees and honest advice that all rings true. Listen to this to whisk yourself along the learning curve.
"
Helping Find Quality Staff In HK
★★★★★
"
It (GFA Jobs) was extremely helpful! I was able to connect to people I never could reach from Japan. I was able to do everything remotely. I just had to fly to Hong Kong and I was able to find a great new staff thanks to GFA Jobs.
"
- Davide Rossi, CEO of Go Go World
Great time at Hua Qiang Bei Tour
★★★★★
"
The HQB Tour is interesting particularly on how e-commerce is connecting directly into suppliers at Hua Qiang Bei.
"
- James Martin – Consultant for supply chain and management
Fun & Educational Experience On the Tour
★★★★★
"
I came across the event that Michael posted for Shenzhen. We do the whole tour, the whole day. They organize very well. We went to Hua Quiang Bei, the electronics market and it's super impressive.
"
- Mareike Popp, Startup Grind Germany
5

out of

5

based on

31

reviews.
Overall rating: