Need a US bank account but not American? Living abroad? Are you looking for options on applying remotely?
Let's get you settled today, read on my friend! 🙂
If you're a frequent traveler to the US, someone who plans to relocate in the US, or maybe a student who plans to take a degree in the states, opening a bank account is probably one of your check lists. Opening a bank account as a foreigner is a bit complicated to do especially in the United States – regulations were tightened due to various money laundering cases and the requirements became more complex. But fret not, opening a US bank account as a foreigner is still possible with preparation, proper documentation and a little bit of patience.
If you'd like us to help connect you with a US bank rep, please click the button below.
Connect with a US Bank Rep!
---
What Can I Do With My US Bank Account?
With a US Bank Account you may access your money freely and avoid whopping international fees while you're in the US
If you plan to work with a US company, then you won't have trouble getting your salary being directly deposited to your account
US bank accounts basically earn more interest
Shopping or getting paid online is a lot easier with a US bank account
How Is Your American Bank Search Going?
Before we get too far into it, let's share where we are in the US banking process, fill out the quick poll below and see where others are in your situation too.
Click above to see the results of the poll after submitting your answer.



What Are The Requirements In Opening An Account?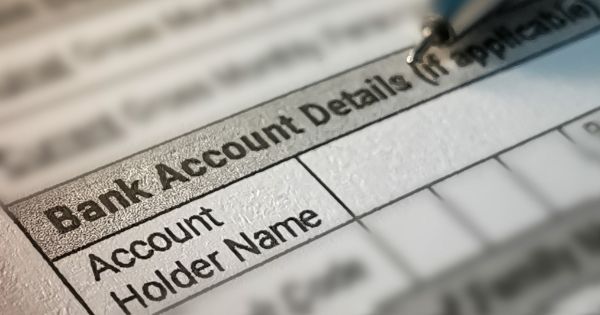 Note that not all banks have the same set of requirements, it sometimes varies depending on which state you plan on residing/moving to. Nonetheless, below are the usual and most common requirements by most banks:
Other Supporting Documents You May Need
Secondary identification card such as driver's license, work visa or student ID.
Immigration Documents
Bank Statement from your local bank
Credit History Report
Certification of employment from your US employer
Enrollment Form (if you're a student)
Ideally, it is best to reach out to the bank you intend to visit via phone call to clarify the documents needed before heading to the bank.
Account Opening Procedure
Go to the bank
Bring the required documents
Get interviewed/signed up
Make an initial deposit. – note that for large amount deposits, a proof of funds may be required.
Do I Need To Visit The US To Open An Account?
In most cases, yes.
To ease the account opening procedure, visiting the US to open an account would be an excellent thing to do. Nevertheless, going to the US just to open an account isn't really a requirement for some banks. Nowadays, you can open an account online – only it takes long and you have a higher risk of getting disapproved.
How To Open A US Bank Account From Overseas?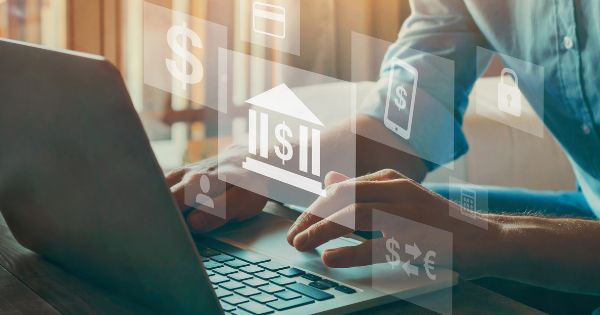 Not all banks allow this, but there are some like HSBC and Citibank that allows you to open a bank account without you having to fly to the United States. To do this, you may:
1. Contact the bank representative to get you assisted – some banks may allow you to submit your documents by scanning & emailing them to them.
2. If you plan to open an account with a global bank that is also operating in your country (such as HSBC, CitiBank, Barclays, et al) you may actually coordinate with them to assist you in opening a bank account in the US prior your arrival.
3. Sign up online. Some banks like Chase & Bank of America offer online application services.
Best US Banks to Open an Account With
Wells Fargo, Capital One , Bank of America, JP Morgan Chase & Suntrust will open an account for you without issues as long as you submit all the necessary documents.
Do I Need A Physical US Address To Open An Account?
Yes. As part of the US Patriot Act and Anti-money laundering program, Banks requires every account holder to have a physical address which shall be: (i) For an individual, a residential or business street address; (ii) For an individual who does not have a residential or business street address, an Army Post Office (APO) or Fleet Post Office (FPO) box number, or the residential or business street address of next of kin or of another contact individual.
How To Open US Bank Account With No Physical US Address

Use the address of a relative or next of kin
Use the address of a friend
Use a registered agent address / mail forwarding service. If all else fails, using a registered agent address should be your last option. Some banks accept this, especially if the mail service provider is just small-time and is less likely to get flagged as a registered agent address.
Use a personal mailbox by the UPS store
This is basically like a mail forwarding service + PO Box combined – only it gives you a real street address and not a PO Box number. Moreover, you can choose from any UPS Store Location.
If you plan to open a bank account and declare your address as a registered agent address, then you are most likely to get disapproved or declined. As part of KYC (Know-your-customer), banks require a legit physical domicile. Typically, you can choose from these 4 options mentioned above and open an account without telling the bank anything about the address specified.
US Banking Setup

Watch this video on opening a US Bank Account as our co-host, Lyka, answers questions asked by our readers. Who knows, you might be asking the same. Check this out:
Requirements For Corporate / Business Account
Want to watch an overview of the US banking setup? You're in luck, Lyka, our GFA co-host, brings you the video tutorial here.
Passport + Secondary ID
Articles of incorporation/organisation
Proof of Address (such as billing statement/utility bill)
Employer Identification Number
Legit business address
Initial Deposit
Expected Cash Flow Figures
Opening A Business Account From Overseas
As previously mentioned, personally opening a bank account is basically the easiest way to get one, especially if it's a corporate account. However, if going to the US is not an option for you, there are certain banks that may help you set up an account without having to fly to the states such as Wells Fargo & Bank of America*.
* Note on applying online at Wells Fargo and Bank of America – this was verified to work for others in the past but over the years since this blog article was made they have not allowed non US citizens to apply for their banking solutions online.
Watch A Video Showing Alex's new Bank of America Account 
One of our partner banker services helped get Alex setup with a Bank of America. He's from Mexico and didn't have to go to US in person to apply.
Let's check out the bank process here of him logging in and getting some things done with our host, Mike.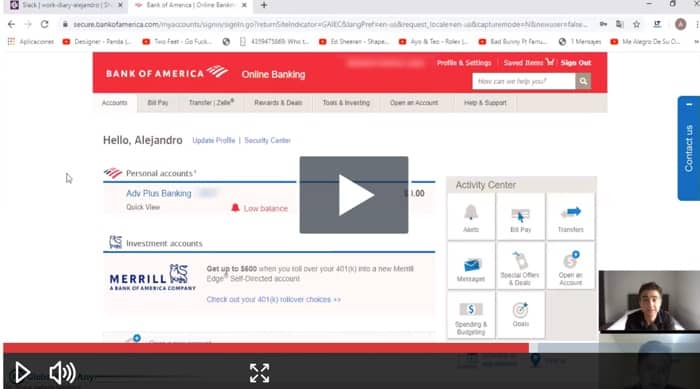 Another bonus! When you use one of our USA banking partners, we at GFA will get you a course on how to use your US banking service. Watch the video now (free).
Pro Tip – Use a USA IP with a VPN  
As we have talked to people setting up their American banking operation, we noticed they are not using a US IP address. They are using Mexico, or wherever they are, and the US bank websites turns to Spanish.
This is a problem
Why's that?
Basically, it is the location of your computer, and if you are going to be safe we recommend you using a location of the computer that is in USA so that the bank doesn't trigger any fraud alerts.
We have a special offer from a VPN company here or you can read about setting up a VPN here.
Another USA Banking Option
Here at Global From Asia, we talk to so many different companies to help readers get a US bank account solution. One is a client trust account. This means you are using a combination of your own account login with a trusted partner.
There is an upfront fee for setting this up, and it can be used for Amazon and Shopify and other online marketplaces, to learn more ask to connect with that trust account option here
Looking for USA Business Banking Help?
While many of you are looking for a consumer (individual) US bank account, we recommend if you're serious about long term US financial solutions to consider opening a USA company. Our team at Global From Asia specializes in assisting non-US citizens with company setup and banking and would love to work with you. If this seems interesting talk to one of our representatives or read more on our USA VIP packages today.
Questions From Your Banking Experience
We've had quite a few people email us their experiences, we would love to document it here to help others – you can help us by answering the following questions:
When did you open a USA bank account?
Did you have to go to the USA to do it?
What were the fees to do it?
What is the name of the bank?
Do you hear if it is easier or harder these days?
Let us all work together to make this headache of banking globally easier!
Infographic on USA Bank Opening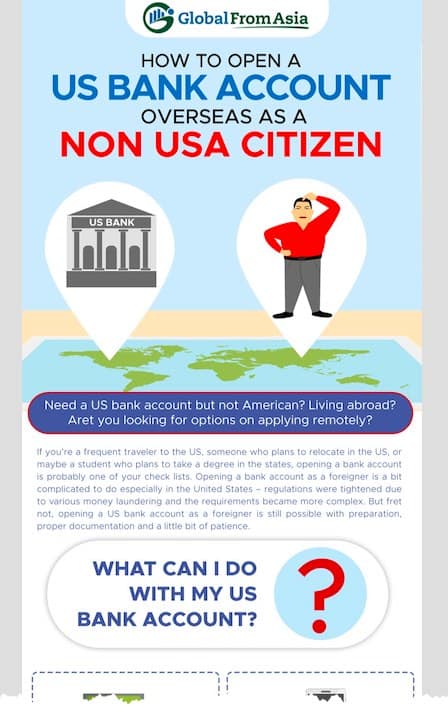 We hope that can be a map or guide for you along this complex journey of opening a bank account in America.
Question & Input From Readers
---
---
Let Us Help Connect You With a USA Banking Advisor
We have had a lot of requests for help with USA banking – and can connect you with specialists and solutions for your banking nightmare. To get started click the button below:
Connect with a US Bank Rep!
---
At Global From Asia, we truly wish you the best in your US banking endeavor – it has been a struggle for many and let's all work together to achieve success.