---
Looking for new ways to send money transfers to your Chinese suppliers? Welcome to Global From Asia episode 116!
It's a bit quieter today for my little intro recording here, my son Miles has gone up to my wife's hometown for about 10 days with his grandpa. Will be doing some paperwork and other admin stuff – so the house is quiet, except for the occasional crying from Maggie.
I have been talking to a few listeners lately, and I can always tell the difference from someone who has listened to the show v.s. just searched on google and contacted me – you guys are really deep learners and have much more knowledgeable questions and insights – so keep up the lifelong learning.
Ok, now for this week's show, we're at globalfromasia.com/episode116 for show notes as always – we have Richard Bensberg, the CEO of Remitsy sharing about cross border payments for business. He and I had a great talk after the show too and he's speaking at our Cross Border Summit – and even cooler – his company is sponsoring too – will have some proper coffee in the morning, so thank you to Richard and the Remitsy team for the support for the show and the summit!
Also – after the show I'll explain some of the nitty gritty of using the Remitsy system and we have another itunes review , so stay tuned
Topics Covered in this Episode
Intro Richard from Remitsy

Payments business

How did you get into the payments business?

Global currency and international payments

So – payments, within one country, and one currency – but now in our global world, money is flying all over the place. Any fun facts and numbers about the increase in global currency and international payments? I'm sure it's shot through the roof since early 2000s

China inbound payments

Focusing on cross border into China – as everything in China, it is…. different, can you give some examples of how inbound payments to China are treated?

Regulated

The Chinese yuan (RMB) is highly regulated – so this affects businesses sending money into China

As well as money out of China

Business and personal

Is business and personal payments treated the same?

Chinese names

Any reasons why names need to be 100% correct, when Chinese names – why is it so difficult?

Future rates

Where do you think the RMB / USD rate will go in the future? Any speculations? : )

Offers

About your company, any offers you can give to our listeners

Contact

How can people reach out to you and your business?
People / Companies / Resources Mentioned in this Episode
Episode Length 43:07
Thank you Richard. And you guys got it – a free gift for listeners – your first payment free just shoot them a note.
Now for some of my experience using the system – I signed up and they have just added USD currency support so that is awesome. You can choose between sending a certain amount, or making sure the receiver receives a certain amount. Now I know a lot of you are HK business account owners – Remitsy has a Hang Seng account. I'm an HSBC user, so there is a 55 HKD fee to go between banks – but they will include that as part of their service charge so don't worry about that one. You upload your invoice and they verify it is a legitimate business transaction and voila.
I'd love to hear how others are using it – or other ways people are sending money to and from China.
I keep on getting comments on the blog post about Stripe ever coming to Hong Kong. One frustrated reader just said :
Stephen Leung • 11 hours ago
march 2016 and still not listed even private beta … :'( have to implement payment this week, braintree it is i guess…..
I have been getting out of the house more lately going to meetups and such – and was at an ad hoc Shenzhen Amazon FBA meetup last Saturday. We went around the table and introduced each other – I was rather soft spoken and Chris Davey was there – he's the moderator of the wechat group and some Canton Fair meetups – who was also a guest on episode 114 commented that I am used to speaking into a microphone not in public- SO TRUE Chris, so true!
and now to end off the show on a high point – we have another iTunes review in the queue! Always love these guys – if you haven't already please show your support and leave a 5 star review – so here goes this one :
United Kingdom
2016-02-12
5 stars
TomTom1300
A must listen if you are into ecommerce and sourcing from China
Thank you for the show! I have been following it for almost a year and always get out some very useful and practical informations that I was not able to find elsewhere. Also the variety and caliber of people being interviewed ensure that topics are revisited but always with a different angle. More of the same please!
Download Options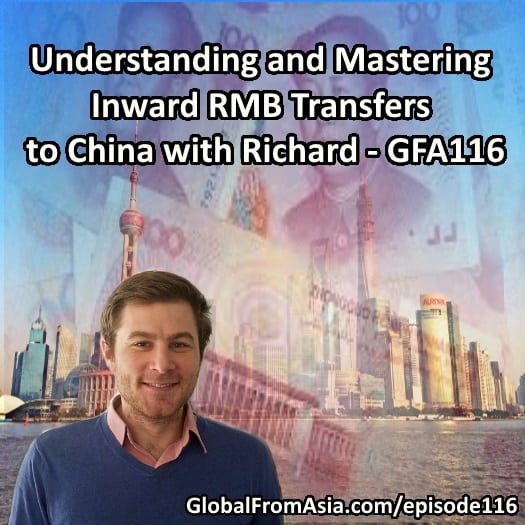 Podcast: Play in new window | Download
Subscribe: RSS