---
Trends! How do you stay ahead of the curve in today's fast paced product development world? Meet Dwayne Jeffries who is responsible for just that. A long time listener and supporter of Global From Asia, Dwayne is the CEO of Austin Found It, a full service agency that helps US retailers stay ahead of the product curve.
Today we get him on the show to give us insights on some trends he is seeing grow and develop over the years.
Topics Covered in this Episode
Intro Dwayne Jeffries

How he got into the trends business and a bit about Austin Found It

Getting Into the Business & Back In Again

Dwayne shares how he started the import/export game but then took a break only to get back in again later.

How Amazon Beat Google in Product Search

Talking a bit about the battle of search engines.

Amazon & Data trends

How these massive piles of data are another way to spot trends.

Discuss Mega trends

Invisible Wearables

Our first trend we discuss

Fitcation

A healthy vacation trend.

Augmented Reality and Virtual Reality

How AR/VR are coming into books and other products

Leverage Minimalist

Minimalism is something we are doing if we are a digital nomad, but Dwayne says its bigger than that.

Simple Living

Also called Living in a Box. Trailers are cool again!

Co-Family

The Asia family lifestyle is spreading globally?

Sensory retail

The store knows you more than you know yourself?

Team Building

Community and teams will be the main focus. We also discuss the Global From Asia community a bit too

Contacting Dwayne

How listeners can reach out to Dwayne.
People / Companies / Resources Mentioned in this Episode
About AustinFoundIt:
AustinFoundit.com specializes in Design, Sourcing, Sales and Service with a fresh twist on Trend Spotting
Founder and CEO – Dwayne Jeffries
In Business since 2007
We produce programs for many Major retailers in the US both for Brick and Mortar as well as online
We analyze micro and macro trends to create the right products at the right time
Our Trend Research along with Brick and Mortar Retail data gives us a huge advantage when it comes to finding and producing the right product
Product categories are Home Décor, Accessories, Furniture, Stationary, Back To School, Arts and Crafts, Seasonal
Data Tools. Your ability to research and analyze data gives you an advantage over your competition. Combining Data Trend Research helps create product that is or will be in high demand. You must find a way to gain insight.
Episode Length 45:47
There you go – Trends are where it is at. I think it is important for e-commerce sellers to know it is more than just looking at the old data, the past data. Sure, it is important, and it is much better than just winging it – but we should also pay attention to the future data and trends. Try to take some long shots and make sure we are ahead of the competition.
Download Options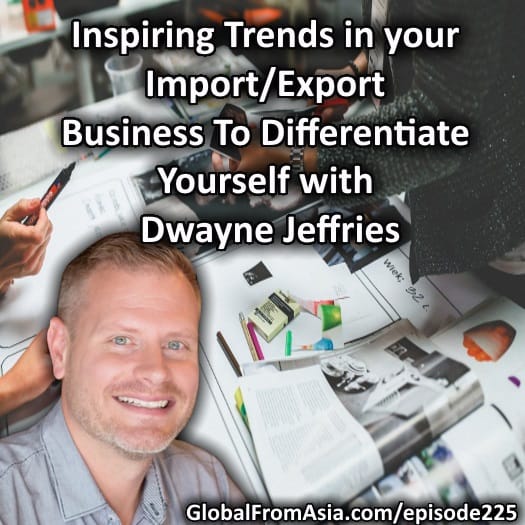 Podcast: Play in new window | Download
Subscribe: Apple Podcasts | Android | RSS