Cross Border Summit – Our Annual Conference
Thanks for checking out our Cross Border Summit details! Often mis-spelt at Cross Boarder Summit – please recognize that we are Cross Border Summit! We put together all the amazing content we discuss on Global From Asia into an action packed summit.
Our next summit will be March 18 – 22, 2019 in Cartagena, Colombia.
What is the Cross Border Summit?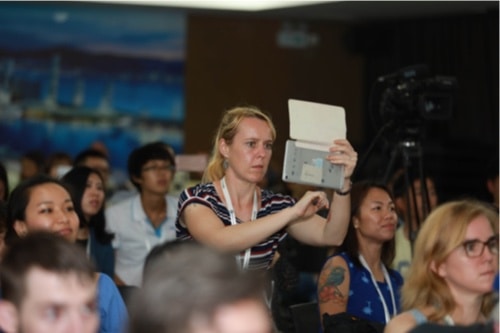 As the world goes global, we still have old fashioned borders. It is necessary to pay attention to these borders and understand how to best optimize your business. International business is one of the most complicated things a business owner can do, and having a good resource of information and fellow business owners is invaluable.
Cross Border Summit is here to help you do just that:
Educate and update you on the latest international business trends. Specifically between China and the world
Connect and network you with the top industry executives to grow your network and relationship base to stay ahead of the competition.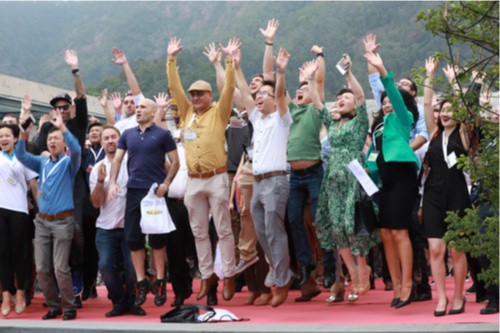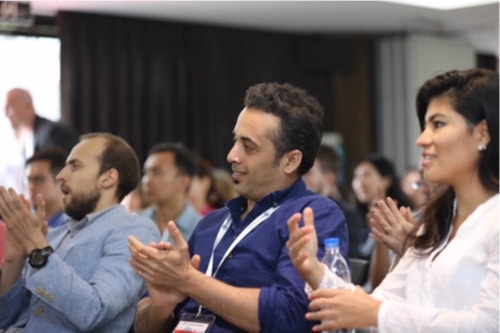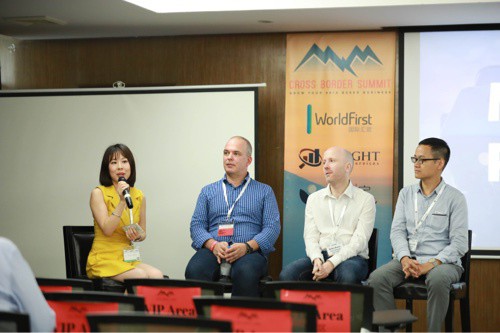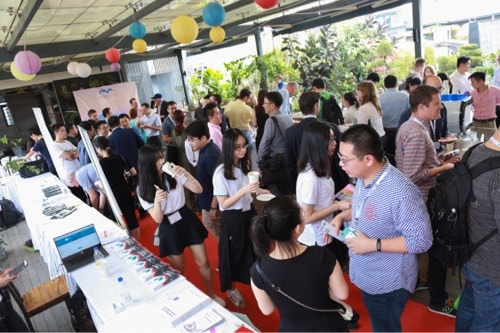 How Did The Cross Border Summit First Get Started?
What is Cross-Border Business?
Useful References For Cross Border Summit Attendees
What People Are Saying About The Summit
Here's some testimonials from previous Cross Border Summit Attendees:
"I had the pleasure of attending the Cross Border Summit early this year. I was super impressed by Mike and the whole team from Global From Asia put together. What you'll get is a diverse range of speakers and attendees from around the world. What I got most out of it was the networking. After the event I was able to create a lot of business opportunities as well as friends. And that can be a very important thing when doing business in China and I found that hugely invaluable. So apart from that, I recommend attending next year's event, I know I have it on my calendar."
– Kai Law, Amazon Seller from Aukland, New Zealand
"Conference was well organized with credible speakers that have various skillsets required to support and manage smaller and midsize e-commerce operations. The speakers and panel members displayed a stong knowledge and detailed experience of not only China sourcing and Manufacturing, Banking, but also marketing tips for entrepreneurs selling on large e-commerce platforms. Great investment in time and contacts and looking forward to the next crossbordersummit."
David Wand, Zhongshan, China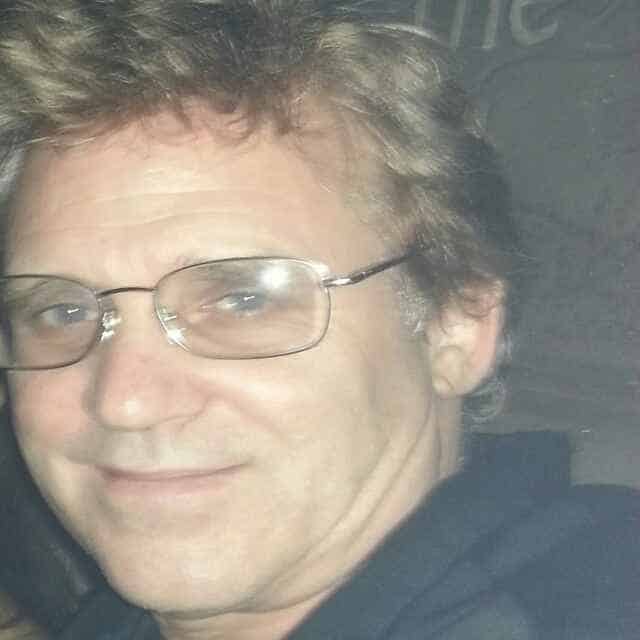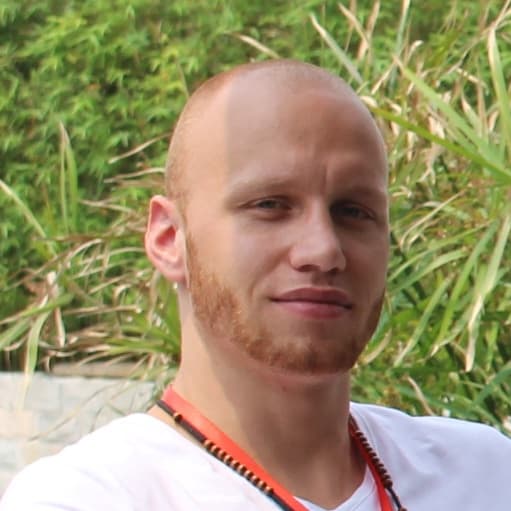 "It was great to attend the Cross Border Summit. Personally for me it was the perfect bridge between manufacturing and selling products in and to China. Most valuable for me was to get solutions from specialist and keynote speakers directly one on one."
Stephan Thaerigen
"I'm having a great, great time [at the Cross Border Summit]

So much useful information they are sharing." Mar, From China With Love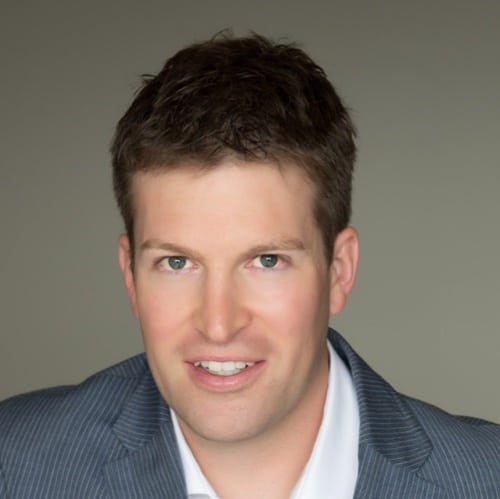 Earlier this year I attended the annual Cross Border Summit hosted by the Global from Asia crew. The Summit had everything we expected and more: informative speakers, break-out sessions, interesting panel speakers, and an espresso machine that always had a line.

My key takeaway from the event is that it was a way for me, a newcomer to Shenzhen, to meet a bunch of great people, network like crazy, create new business opportunities, and even make a few friends.

Mike Michelini and his team were awesome, but it didn't end only with the conference like a lot of events do. I've been able to join other business leaders in a newly formed mastermind group, been invited to take part in cross border trips and meetups, and of course I'm definitely marking my calendar for next year's Cross Border Summit! "Eric Braa
Director Of Sales & Founding Partner
Silicon Valley Based Getscale Inc.
"The Cross Border Summit provided a rare look into the inner workings of building a successful brand on FBA led by industry experts."Larry Salibra, Entrepreneur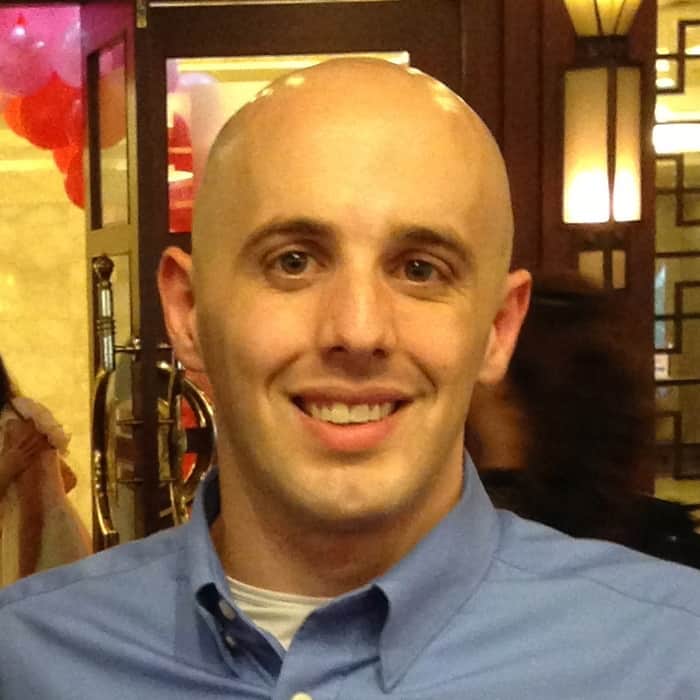 " The first annual Cross Border Summit was an action packed day of learning and networking with other e-commerce and international business traders"Shenzhen Party
"I was speaking there last year, and it was pretty well organized."Renaud Anjoran, Smart China Sourcing
"I'm currently in Shenzhen attending Michael Michelini's Cross Border Summit. This is my fourth time in Shenzhen since moving back and my second speaking opportunity in China. The more time I spend in China, the more I'm bullish on the opportunities and the role Hong Kong plays as part of the larger China startup ecosystem.

BTW – watch this conference by Michael here in China. Reminds me a lot of what Loic and Martin is doing at Leade.rs with doing a high quality, extremely curated speakers and audience, versus the mass conferences like Web Summit, Pioneers, and Slush."Tak Lo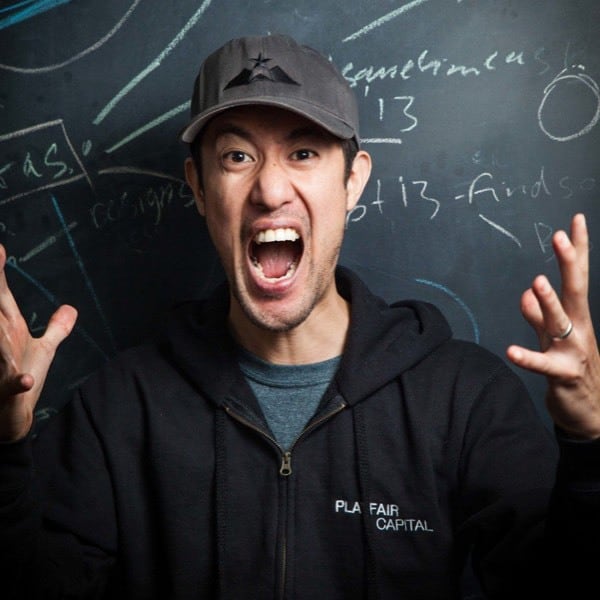 I'm so grateful for the amazing opportunity to share knowledge and be among top notch entrepreneurs from all around the world. Cross Border Summit Shenzhen, China 2017Meir Simhi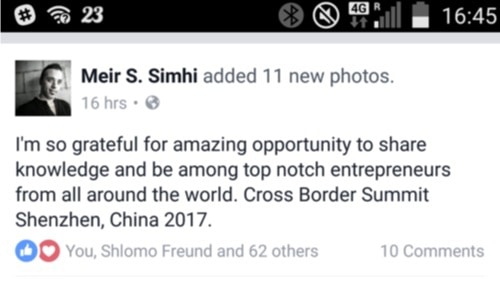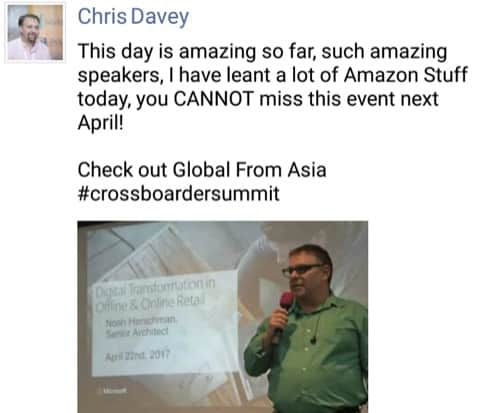 This day is amazing so far, such amazing speakers, I have learnt a lot of Amazon stuff today, you CANNOT miss this event next April!

Check out Global From Asia #crossbordersummitChris Davey
I highly recommend the Cross Border Summit for any entrepreneur. I am not into trading, but I am a serial entrepreneur and I learned a lot from all the different speakers. It was also great networking. I got many new contacts and got different angles on my business from talking to them and listening to their suggestions.
I went home from that Summit with my head spinning and a big grin of all the possibilities, opportunities and new ideas I got from just these 2 days. If you miss this event, you miss a great chance to take your business to a new level! A must for every entrepreneur in China!
– Kathy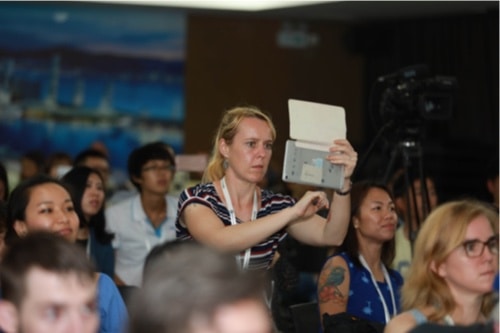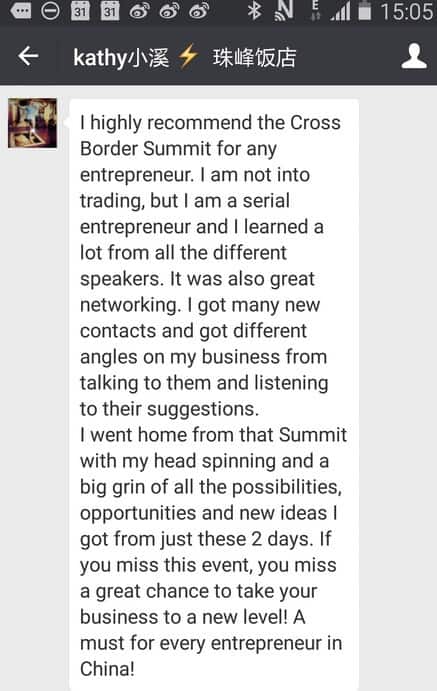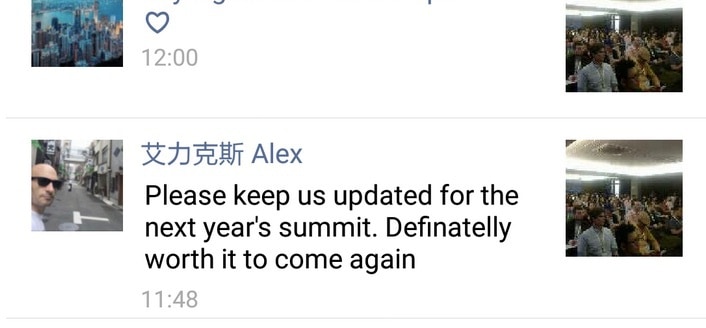 Please keep us updated for the next year's summit. Definitely worth it to come again.
– Alex
It was a great event, I left motivated and with great new ideas for business, the networking there was the best part, knowing so many experienced people in many fields. Congrats and count with me for 2018.
– Oswaldo Loor
Wonderful weekend at Cross Border Summit, so happy can be a part of it. Met a lot of great and nice people.
– Zhu Zhu (Cindy)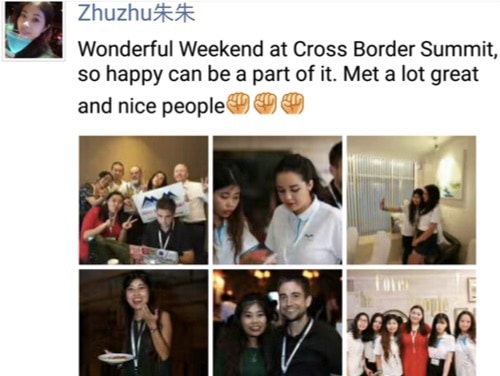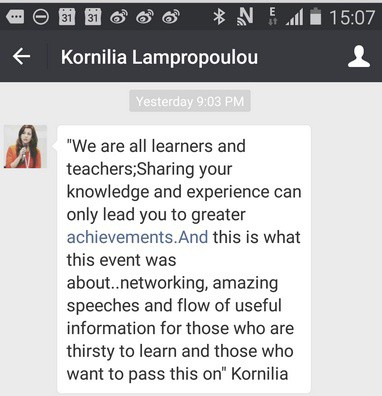 We are all learners and teachers;Sharing your knowledge and experience can only lead you to greater achievements.And this is what this event was about..networking, amazing speeches and flow of useful information for those who are thirsty to learn and those who want to pass this on.
– Kornilia
Hi Michael sorry we didn't get a chance to say goodbye on Saturday we had to rush off to a flight to Uganda for business. Thank you so much for putting on the event [Cross Border Summit 2017] it was great! You and your team did a great job
– Sally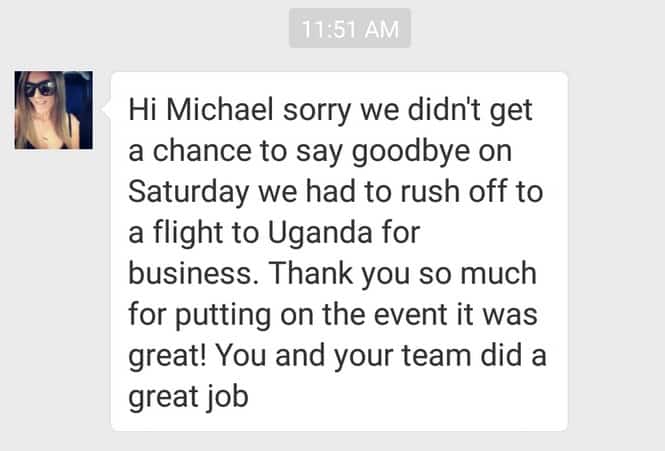 "What a GREAT conference this weekend! Mike and his team had a group of great speakers, classy venue, delicious coffee bar, and a wonderful opportunity to network with successful entrepreneurs. It was an honor to play at this year's Cross Border Summit."
Michael Mcgillicuddy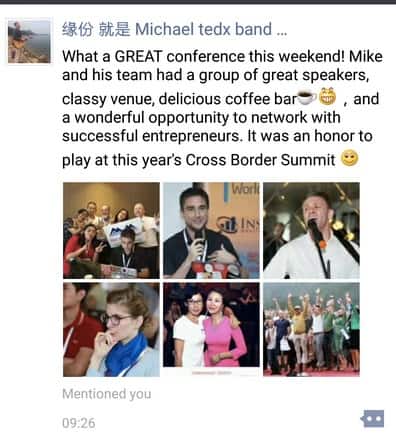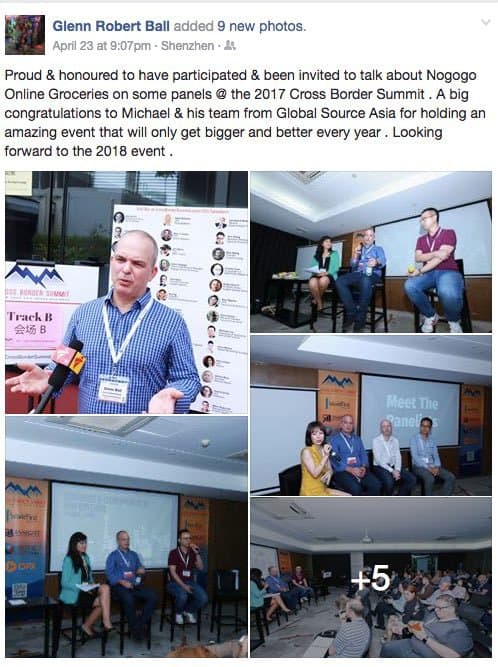 Proud & honoured to have participated & been invited to talk about Nogogo Online Groceries on some panels @ the 2017 Cross Border Summit . A big congratulations to Michael & his team from Global Source Asia for holding an amazing event that will only get bigger and better every year . Looking forward to the 2018 event .
– Glenn Ball
Your event was awesome this year, definite improvement from last year. Thanks for the opportunity to talk. Loved it. Good job man!
– Chris Moore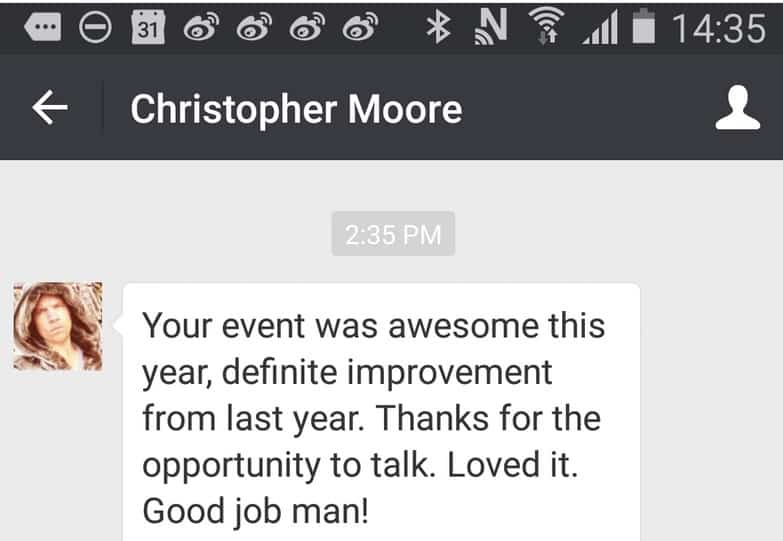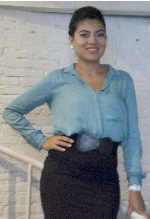 The Cross Border Summit 2017 was indeed THE EVENT TO BE. I gained so much better tools regarding digital marketing and promotion. In consequence I feel more confident about the new skills when offering my Marketing & Branding services to current and potential clients. Ultimately I also got a new partnership with whom we are currently building something greater. I couldn't be more grateful than I am now.
– Carol Zurita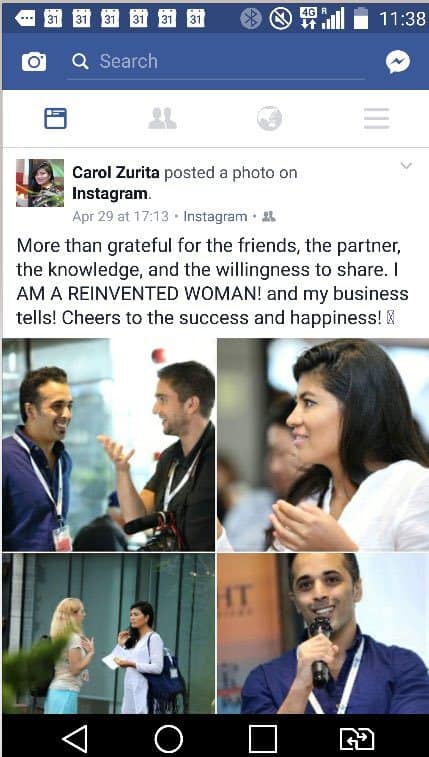 More than grateful for the friends, the partner, the knowledge, and the willingness to share. I AM A REINVENTED WOMAN! and my business tells! Cheers to the success and happiness.
– Carol Zurita
Had a great time at the Cross Border Summit this weekend. I met some amazing people and gained valuable insights into the world of e-commerce and trading to/from China. Congratulations to the organizers at Global From Asia.
– Gary Isse, Shekou Daily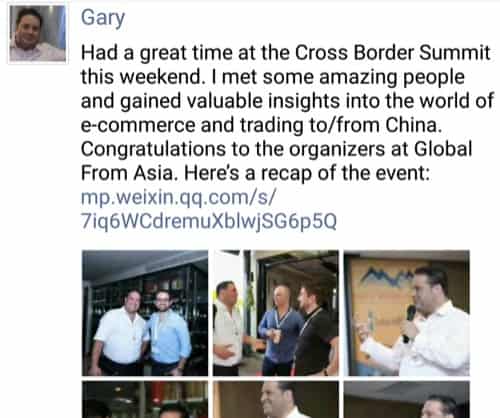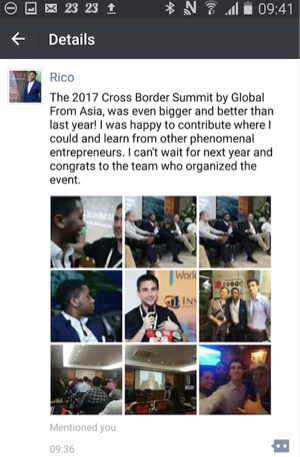 The 2017 Cross Border Summit by Global From Asia, was even bigger and better than last year! I was happy to contribute where I could and learn from other phenomenal entrepreneurs. I can't wait for next year and congrats to the team who organized the event.
– Rico Ngoma
Who Should Attend the Cross Border Summit?

So who is this event for? We aim to help small to medium sized business owners doing e-commerce, import and export, and other fields that require them to deal with multiple countries, currencies, cultures, and complexities.
If you are buying and selling from a company outside of your home country, and it is an important part of what your business does, then you should be attending the Cross Border Summit.
As a business owner doing deals in other countries, sometimes it feels like a leap of faith. As you do it more and more you gain confidence, but still wonder if there are better tactics and strategies for your cross border business practices.
There are 2 main tracks of the event:
Track 1: Importing and Selling in China

a newer trend we have seen, more and more business owners want to tap into the fast growing Chinese economy. A much newer and more complex endeavor, we bring industry experts to share their tips and strategies for staying ahead.

Track 2: Exporting from Asia

The classic "buying from a Chinese factory and selling in the West". While its been around for decades, it is still a popular business practice that makes a lot of money for business owners. Learn the latest tactics and strategies from the export industry.
As this cross border business industry is growing rapidly, it is changing just as quickly. Attend the summit to ensure you get the latest news, trends, and tools for give you the edge.
And many of our attendees enjoy meeting others "in their shoes" and knowing they aren't alone in this hairy and many times overwhelming process of doing business between borders.
Why You Should Attend?

So think you fit the profile of an international business owner. Looking for more reasons to come? Well, let's keep it short and to the point:
Learn: Keep up with the latest trends in the industry and hear from industry experts.
Network: Shake hands with the speakers, as well as the wide range of business attendees from all parts of the globe.
Discounts: Receive special attendee discounts for new products and services that are announced during the event.
Gain Confidence: Rest assured that you have been doing your global business in the correct way, or find out you've been making a mistake for years and can finally correct it!
The organizers at Cross Border Summit work hard to find the right balance of learning and networking. You'll have plenty of chances to hear amazing speeches, as well as fun and interactive sessions to find others in your industry.
When and Where?
The Cross Border Summit currently takes place each April in Shenzhen, China – right across from the Hong Kong border. We like to hold it in the month of April, as there are a lot of trade shows happening and people are already visiting Asia for their global business.
Many have requested it to be held more often and in more locations. Stay tuned for updates on that as the event grows and expands.
How To Attend The Next Cross Border Summit?

So you're sold and can't wait to attend! Then let's get you plugged in.
Our next event is in April 2018, and we have a dedicated page all about the speakers, agenda, location, and more right here.
Last year's event sold out and we had an amazing time! This year many attendees are returning and telling their friends – so we strongly encourage you to lock in your ticket as soon as possible to avoid disappointment and missing out!
If you have any questions or concerns, please do not hesitate to contact us – we look forward to building a great event of global business owners!
Videos and Media Coverage
Watch a few clips of previous Cross Border Summits and the media coverage, both formal and video blog!