Business Training Seminars
Stay Ahead of the Competition
Business Topics Covered
Take your business to the next level. Each topic below is its own seminar, choose one (or more) that are right for you!
E-Commerce
Export e-commerce. How to get your online shop setup, logistics setup, and getting your first customers. How to choose a product that is right for you and your new e-commerce business? We will go through product selection. Which channels should you be selling on? Amazon, eBay, your own website? Order flow and fulfillment – how it all fits together from payment to delivery.Take your business to the next level. Each topic below is its own seminar, choose one (or more) that are right for you!
---
Learn More about Hong Kong Banking
Traditional Sales + Marketing
While the internet is a powerful thing, the core is still knowing your customer and "lean startup" approaches. How to survey your customers, learn their pains and demands, and position yourself correctly in the market. How to get people to know you, your brand, and your product? Don't just be another commodity seller – use "old school" marketing and sales tactics to learn what your customers want. Get ideas and strategies for you to understand your target market, define a more clear niche, and sell with confidence.
---
Learn More about Starting a Business in China
---
Learn More about Business Optimization
Amazon FBA
Hearing all the news about Amazon FBA and want to make sure you are not missing out? We will discuss the ways to get setup and build your own listings. Strategies for getting your product to Amazon and to your customer's hands.
---
Learn More about Amazon FBA Strategies
---
Learn More about Amazon FBA Setup and Structure
Wechat Group Call
We will have a one hour phone call about how to setup, and master, Tencent Wechat (Weixin). This is 100% in English and geared towards Westerners who are in China or trying to tap into the Chinese market via this social media platform that has taken the country by storm. 
---
Learn More about WeChat
Ambassador Programs
Are you an ecommerce brand wanting to build more value and long term relationships with your customers and top fans? Creating an ambassador program is a perfect way to generate more content and positive buzz on your products. In this session, we go through the program structure, getting initial traction, and growing the ambassadors.
---
Online Marketing
How you can use websites and blogs to build your brand and grow your traffic from search engines and the world wide web. Open your eyes to the world of Internet Marketing. Go through the various strategies of using websites and blogs to take your business to the next level. We will go from the beginning stages to a point where you can apply it to your web business right away after the seminar.
---
Learn More about SEO and Internet Marketing
---
Learn More about China Internet Marketing
American Culture
How to make sure you are handling your clients in the best way. Knowing the cultural differences is the first step, but we also explore tactics and strategies to differentiate yourself from the rest. Want to differentiate yourself from other Chinese sellers? Excited to show your overseas buyers you understand their wants and needs? This will be a seminar where we explain the thought process of an American buyer, both on the B2B and B2C level. After the seminar you will have tactics and concepts to apply to separate yourself from the competition.
---
Learn more about USA Incorporation
---
Learn more about USA Banking
Finding Resellers & Distributors
How to grow your business by having other businesses promote and sell your product. Ways to find networks of resellers, different formats for doing so, and strategies for long term success. How can you get more customers to find your product? While we all want them to buy from us directly, there are advantages on cooperating with other sellers and channels to get a new stream of customers. In this seminar we will discuss various reseller and affiliate strategies. Should you build a network yourself or signup for existing networks? How to attract people to be your affiliate? This course will cover the concept to execution.
---
Learn More about China Free Trade Zone Opportunities
---
Learn More about China Sourcing
Wechat Training Seminar

Looking to target the Chinese market? Then there is no avoiding wechat. Take this course to cover everything you need to know about Wechat for your business. From setup, to optimizing, to scaling.We will cover topics ranging from:Leveraging your personal Wechat accountFinding power in Wechat GroupsGetting an Official Account for your business, Differences of various official accounts.
---
Learn More about WeChat
MORE COMING SOON
We are always adding new seminars and training materials, check back soon! If you have suggestions, please let us know!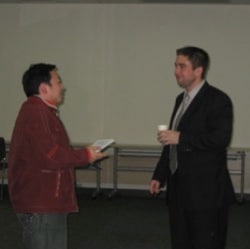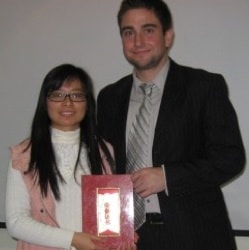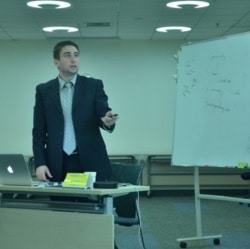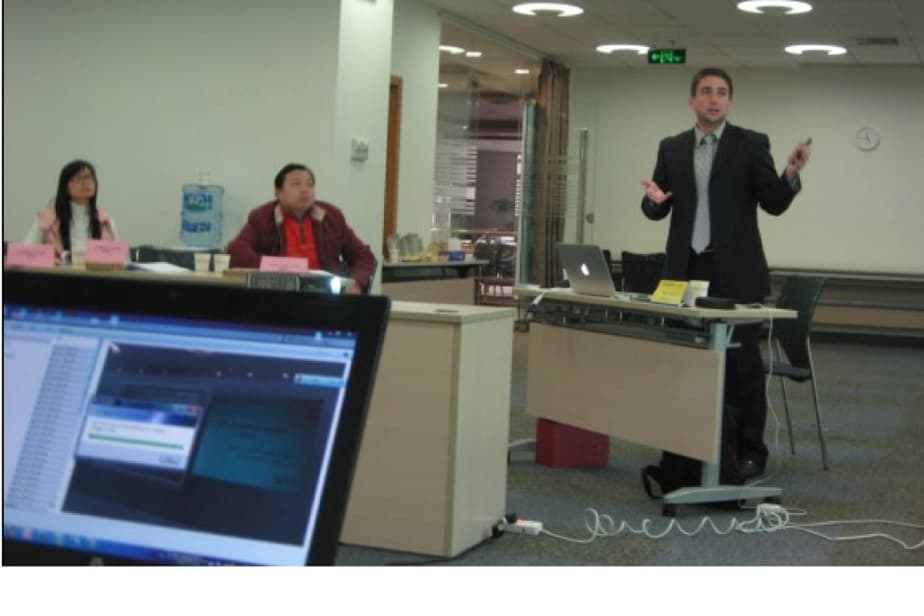 In Person Learning Experience
Want in-person training seminars about online business and marketing? Look no further - we have a full offering of various courses and formats for you. From beginner to seasoned veteran, let's take your online marketing experience to the next level.
We know people have information overwhelm these days. This seminar cuts through a lot of the fluff and goes direct to the meat.
GFA certification program
---
Since 2013, Global From Asia has been helping spread knowledge and insights about Asia business, import and export, and cross border trade. With our vast free library of podcasts and blogs it has helped countless people around the world. If you are looking to get to the next level in your global trade skills, then the GFA Certification program is just what the doctor ordered!
To become eligible for the certification - there is a quiz examination at the end, and after passing this quiz - our team will review and issue your certification. We will issue you an electronic certificate for you to display on your website, social media, or put on your office wall! 
A Training Day's Schedule
Choose Course or Package Set

You can buy one seminar at a time, but if you are looking for longterm growth and success, we recommend you buy a package.

Pay Online, Quick and Easy

Each course is listed out below and you can quickly and easily buy online. We accept all forms on online payment, but if there is a payment method missing, please let us know and we will do our best to accommodate it.

1:30 PM - Meet & Greet

Register, get your seat and prepare for an amazing training seminar.

2:00 PM - Training

Start the official training seminar. A solid hour and a half of amazing content, a quick break, then back for the 2nd series.

Interactive Demos

The training format is structured in a round table format. You will have a seat and a table to write on. We will get to know the others in the audience, a bit about their business and what they are trying to accomplish. This will help the instructor to position the course to give the maximum value for the attendees.The course is both a mix of presentation slides and interactive demonstrations. This way you can understand the theory and best practice equally.

5:00 PM - Question and Answer

Training seminar is over. Ask questions. Trade business cards, make new quality contacts. After the main training session, there is room for question and answer. Ask questions you have been waiting for, as well as learn from other insights and queries other attendees have.

5:30 PM (optional) - Meet & Greet

Finally, enjoy some networking and meet and greet before and after the training seminar.
"About 3 years ago, we had a B2C project launching mainly aiming at exporting Shenzhen made consumer electronics to overseas and our team used Mike's training service. It was really helpful. The affiliate program part clarified our long term question about how it works so we could optimize our channel plan effectively. Also, the tools for managing social media marketing are so practical. I'm fully confident Mike's training can help many exporters and importers who are aiming to develop their markets in or out of China. I recommend him and his social media & international marketing training course to any team who wish to succeed in globally in this digital era!"
---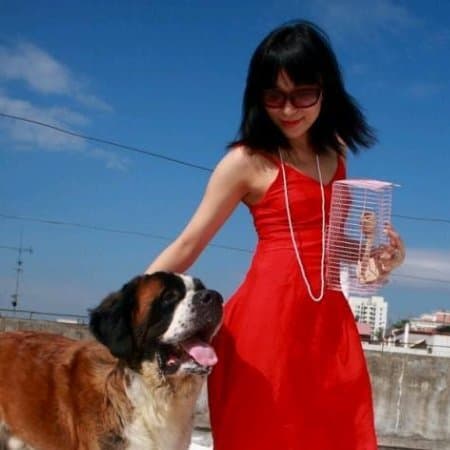 Ssicy Lo
China Sourcing BD
"We are committed to you learning and engaging with the material. Leave the training seminar with a positive experience and the tools you need to succeed!"
---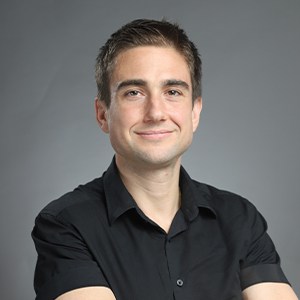 Mike Michelini
Instructor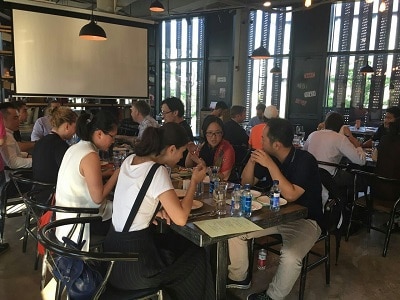 At Your Own Office!
We can do custom training courses at your company! Have our instructor travel to your office and present the materials. Fill your meeting room with your colleagues and learn together. Also great for team building and more interactive training based on your company's needs - contact a sales rep today!
Reserve Your Ticket Now
Book your spot today before it's gone forever.
We are excited to offer these seminars to you and your business. If you are working for a company, your manager should be more than happy to sponsor your fee. If you would like our sales team to discuss this with your management team, please send us a note.
1-Day Pass
$99 USD
1 Seminar (3 Hours)
Meet & Greet
Networking Bonus
Register Now
3 Seminar Bundle
Most Popular!
$199 USD
3 Seminars (9 Hours)
Meet & Greet
Networking Bonus
Register Now
Corporate
Contact
For Quote
Your Whole Team
Your Conference Room
Tailored For You
Contact Us!