VR Services For The Import Export Industry
---
VR Experience
---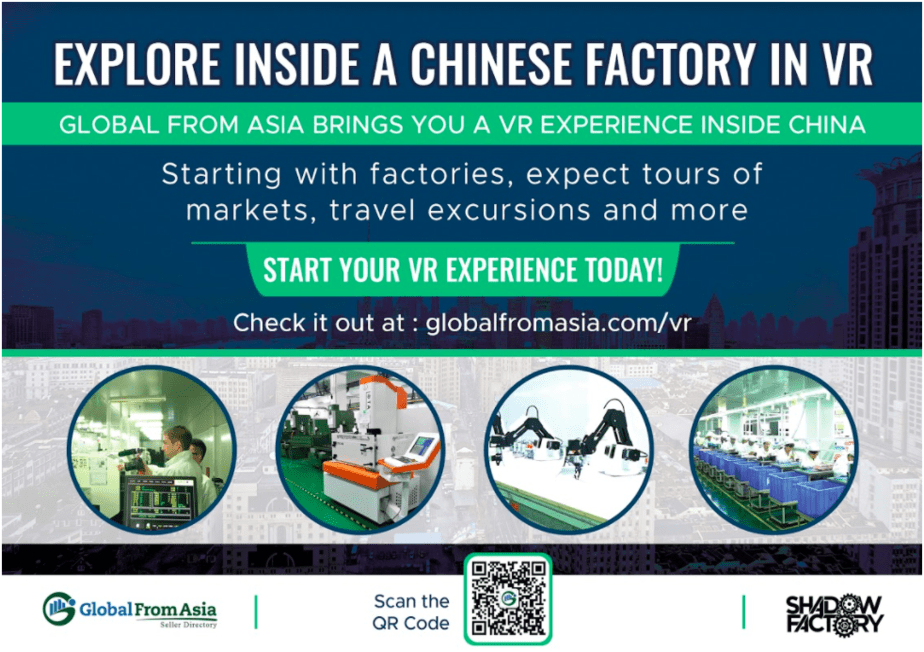 ---
Virtual Reality may seem like a far off dream to many – but it is becoming a reality! Industry players around the world are embracing it and leveraging it to stand out.
Same goes for those in the cross border business industry.
Heck, we think this is a top place to utilize it.
Here at Global From Asia, we have seen one of the biggest challenges for the international community (living outside of China / Asia) is to have a grasp of what the business environment really is like in China.
We have hosted events, tours, meetups, and retreats for years – but so many of our readers can't make it to this side of the planet (sounds dramatic – because it is a big trip!)
Virtual Reality is the answer!
Imagine the future like this – instead of an email or a Wechat chat – a potential business partner logs into your virtual factory, or virtual office, and talks to your secretary (just like walking into the front door of your real office today). They are welcomed by the secretary and asked what they would like to see today.
View our product sample room.
View our product line.
Join a meeting with our sales manager to get an overview of our company and what we can offer.
View the CEO office and shake hands with the big boss.
View the factory (or company) facilities on a tour.
And more!
This is all possible! And even today! We have virtual reality technologies that exist today for you to be able to provide these experiences to your potential buyers and stand out from the rest.
Forgot those boring websites with the standard stock photos and generic text.
Give your visitors a VR experience.