---
Episode 27 of Ecommerce Gladiator here for you today. This is one of those where I remind myself and listeners some of the risks when I made that first post announcing this venture – that I would have tough decisions to make with friends and fans of GFA. Today Roland and I talk about the progress of the shipment into Amazon, de-thawing after Chinese New Year and getting into the spring season, our virtual team getting established and more.
Topics Covered in this Episode
Roland and Mike chat about Chinese New Year

This holiday never seems to end! We're back this week from the holiday, but companies are overwhelmed with everyone coming back at the same time.

Recap from last time - shipment made before Chinese New Year

We hustled and did what it took to get that shipment out the door from China before the holiday (shout out to Ino) but the tracking number still doesn't show a status (yes, 1 month later!)

Don't Ship Batteries

Again, should have listened to Meir's advice on not having a product with batteries. Re-mention the struggle of MSDS reports and shipments and delays dealing with factories and trading companies to hunt down these required reports.

Launch discussion

Can't launch still as product is still pending in Amazon warehouse (or somewhere between China and USA) but we discuss discussion with Meir Simhi our advisor and Zack Franklin on things.

Team shifting

Team is the core of a business. Things don't magically happen, and we discuss more updates in the team side. I'm a bit emotional.

Virtual Team Building up

Time to get the online team rocking. Hiring a Virtual Assistant to help coordinate the marketing efforts and keep the daily operations running. Also writers and designers, we discuss these people and roles.
People / Companies / Resources Mentioned in this Episode
Episode Length 32:38
So there you have it guys. We are pushing through and being gladiators in the arena (sorry, I just love the name of this series – e-commerce gladiator). By being in the arena, there are the ups and downs – but I promised you guys to keep it real and not sugar coat things. But we are getting close to "flow state" where the team knows what needs to be done and is doing it. I need to keep my calm and we will get there.
Download Options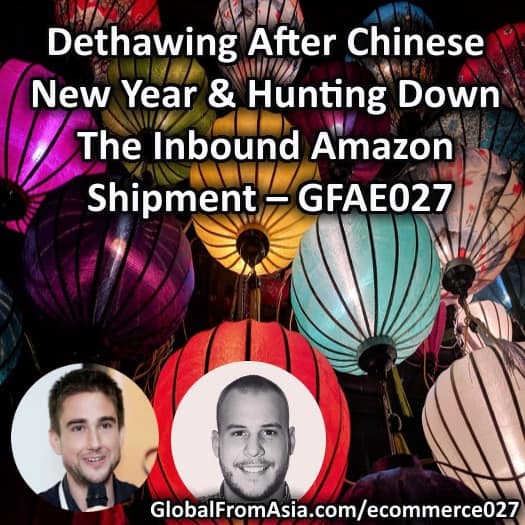 Podcast: Play in new window | Download
Subscribe: Apple Podcasts | Android | RSS