---
I'm excited to share today's podcast, it was a fun one to make! VK and his team have been in the GFA member's community for over a year now and I have seen this new startup, Micromart, develop from the ground up.
One of their top distributors, and a highly motivated and positive person, known as Happy Tom, was in Shenzhen visiting from Beijing – so the 3 of us get together around the mic in my studio and discuss the business, living in China, and being motivated.
Topics Covered in this Episode
Introduce Happy Tom & VK

Get to know these 2. A bit of background.

How did MicroMart get started.

Where did the idea come from

How does it work?

Let's learn about the Multi-level distributors model

How has growth been going?

What are some numbers

Happy Tom has a China Green Card

A bit of a story on how he received a green card from Mainland China

Staying motivated and positive

Happy Tom shares insights on staying positive and the rewards

Connecting with MicroMart and the team

Thanks for sharing how can people connect
People / Companies / Resources Mentioned in this Episode
Episode Length 40:29
Thank you VK and Happy Tom! After the recording we went out for a fun dinner and discussed their future expansion. I look forward to seeing the company grow inside the GFA community – we are discussing some ways to do private events for GFA and Micromart together in China, Hong Kong, and Thailand.
Download Options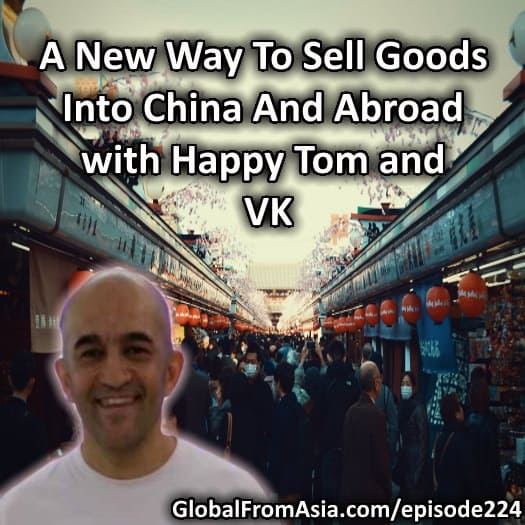 Podcast: Play in new window | Download
Subscribe: Apple Podcasts | Android | RSS