Are you looking to set up a Wechat shop and sell in China?
That is great!
But also – you may need to have people in China to help you sell it?
So you may also looking for a creative way to get more sellers on your product at the same time?
Then you're in luck!
Today's blog we have a GFA VIP member and tech startup MicroMart who will be sharing with us a bit about their new product – also called MicroMart and how it can help you get setup on a Wechat store fast and also build a reseller network. Take it away Micromart team!
About MicroMart
MicroMart is an online Hyper Market found in 2017. Living in China it is a challenge to find an online store that comes in English. Well, MicroMart is the perfect solution to that. With over 18 years of experience in other online platform and other countries the Founder MR. VK wanted to do something for both Expats and Locals living in China. That's how he came up with the idea of starting MicroMart. It is one of a kind online store with multi-level network marketing system.
Why choose MicroMart?
MicroMart is the first online store in China that comes in both Chinese and English. MicroMart also offers network marketing till level 2. They sell their products at a very competitive price. The expats life in China has become much easier with this Online store. MicroMart sells only original licensed goods and this has helped develop the repetitive customers. MicroMart sells various categories of products such as Global food, Alcohol, latest trending gadgets, Baby products, Kitchen/Home appliances, Cos etc. The best part about this is the prices are so competitive comparing to other websites in China. You can now start shop MicroMart and make your life in China much easier.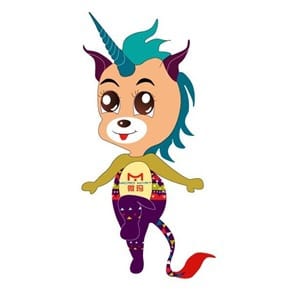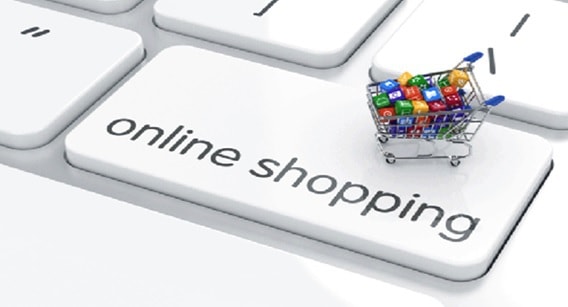 How to shop at MicroMart?
Shopping at MicroMart is very simple
Here's a step by step instruction on how to shop at MicroMart: –
Single Product
Step-1 – Choose your product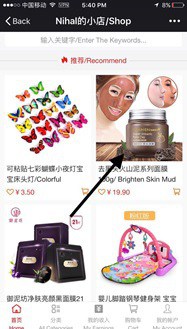 Step 2 – Click on Add to cart or Buy now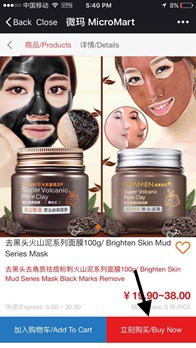 Step 3 – Choose the type and quantity
Step 4 – Enter your address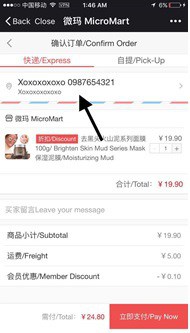 Step 4 – Save the address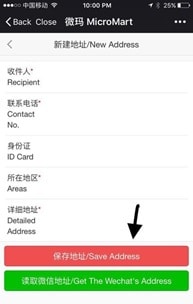 Step 5 – Click on pay now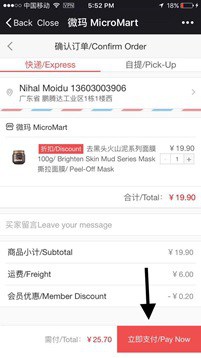 Step 6 – Click on WeChat Pay and pay through WeChat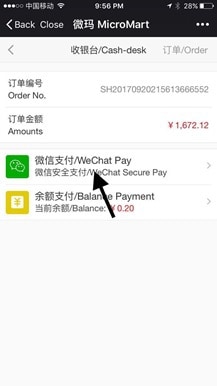 Multiple Products
Step 1 – Choose your first product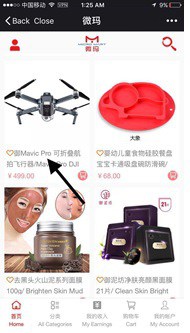 Step 2 – Click on add to cart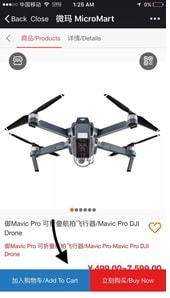 Step 3 – Click on Confirm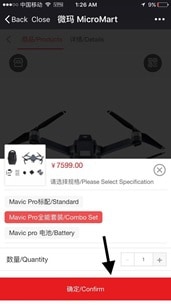 Step 4 – Click on this icon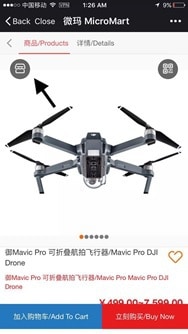 Step 5 – Click on your next product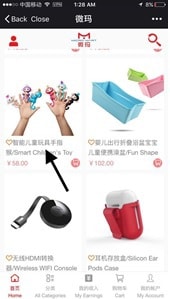 Step 6 – Click on add to Cart then follow step 3 and step 4 again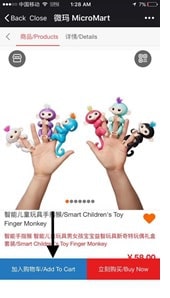 Step 7 – Click on Cart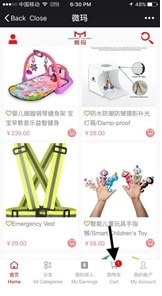 Step 8 – Click on checkout and follow the payment instructions as before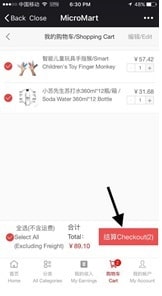 Listing your favorite products
Here's a step by step instruction on how to list your favorite products to select from later
Step 1 – Choose your favorite products and Click on the heart icon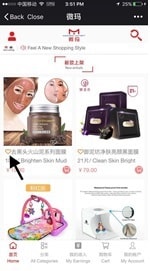 Step 2 – After clicking the heart icon on all your favorite products click on my account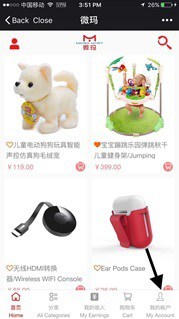 Step 3 – Click on My Favorites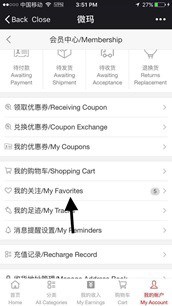 Step 4 – You can view your favorite products here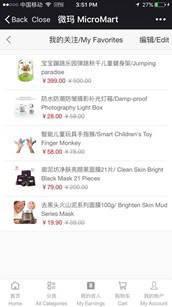 Adding MicroMart to Favorites

Adding MicroMart to your WeChat favorites can help you access the store easily.
Here's how you can Add MicroMart to your favorites
Step 1 – Click on this icon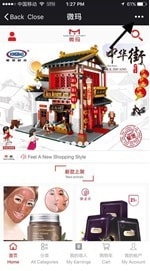 Step 2 – Click on Add to favorites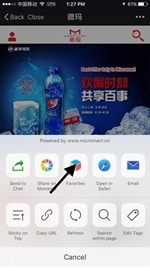 Follow their Subscription account by scanning the QR Code below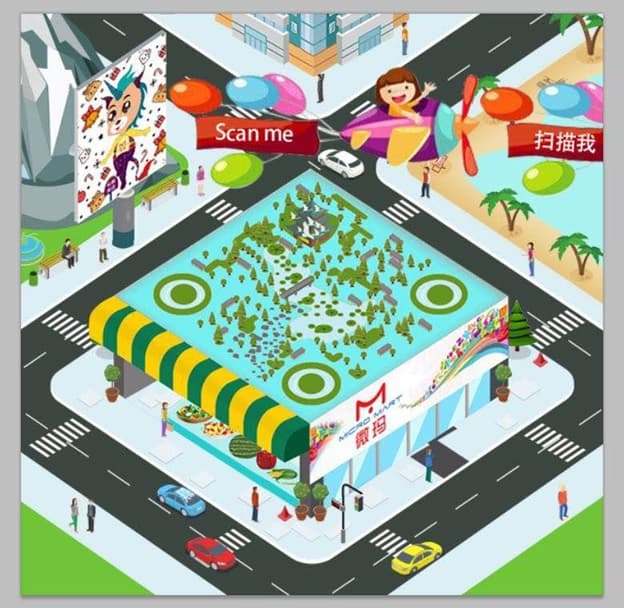 Go to their Shop directly by using the QR Code below