For those who do not know what a VPN is, VPN stands for Virtual Private Network. This is a channel that secures a connection between two or more devices. It protects private web traffic from censorships, interferences, and snoops.
Virtual Private Network (VPN) services has three functions:
It hides your IP address and location. ExpressVPN hides your location and IP address by making you choose among the VPN server locations in the United States, United Kingdom, Australia, or any other location in the 94 countries worldwide.
Communications are encrypted. ExpressVPN has a high-strength encryption of 256-bit that protects your data from snooping eyes. With this VPN service, you can freely browse from Wi-Fi hotspots without getting worried that you are monitored or tracked.
Binge-watch your favorite content. With the use of any device, you can stream your favorite content in High Definition. The highest speed possible is offered by ExpressVPN, not to mention, it is with an unlimited bandwidth.
Other than that, ExpressVPN offers unblocked and unrestricted access to the services and websites that were restricted before. Censorship and surveillance are encrypted. Thus, your data and visited websites are encrypted. More so, the unlimited bandwidth makes you enjoy watching your favorite show without waiting for the video to buffer.
As mentioned, the 256-bit encryption protects you from everything. You are safe from thieves and hackers. All used data and information are indecipherable once you are connected with ExpressVPN. As much as they they help you with your privacy, ExpressVPN does not monitor or log your activities. More so, third party applications are not authenticated.
What device can we use ExpressVPN?
ExpressVPN can be used with a desktop, laptop, computer, smartphone, router, or tablet. More so, when you are using three devices at the same time, it is fine.
There are no technical skills required. The application is straightforward. All you have to do is sign up, install, and then connect.
You do not need to worry because it is compatible for Android, iOS, Mac, Windows, Routers, and Linux.
Do you want to avail ExpressVPN?
>Today, ExpressVPN has a special offer of 12 months and 3 months free. Below is the instructions to follow to get access to all the applications and unlimited high-speed bandwidth.

Step 1: Choose a plan that easily fits for you.
Step 2: Enter your email address. Your information is safe. Privacy is highly guaranteed with ExpressVPN.
Step 3: Choose a payment that you prefer. You can choose from credit card, Paypal, bitcoin, and other money transfers available.
Step 4: Once you have purchased an account, follow the given instructions in your email.
Step 5: Connect to the VPN server of your choice, and you will enjoy the amazing features of ExpressVPN.
ExpressVPN on Android: A Guide

Step 1: Download and install the application on Google Play.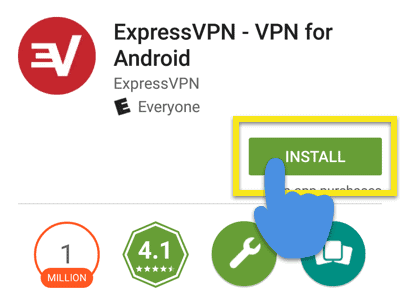 Step 2: Install and open the application.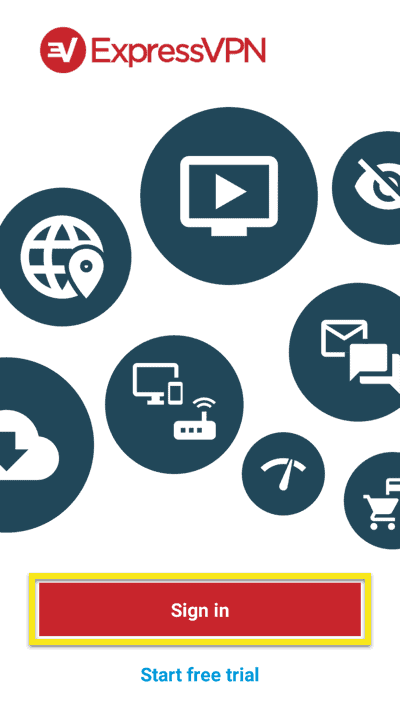 Step 3: Click "sign in", and enter your ExpressVPN username and password. However, if you still do not have an account, sign up or start a free trial.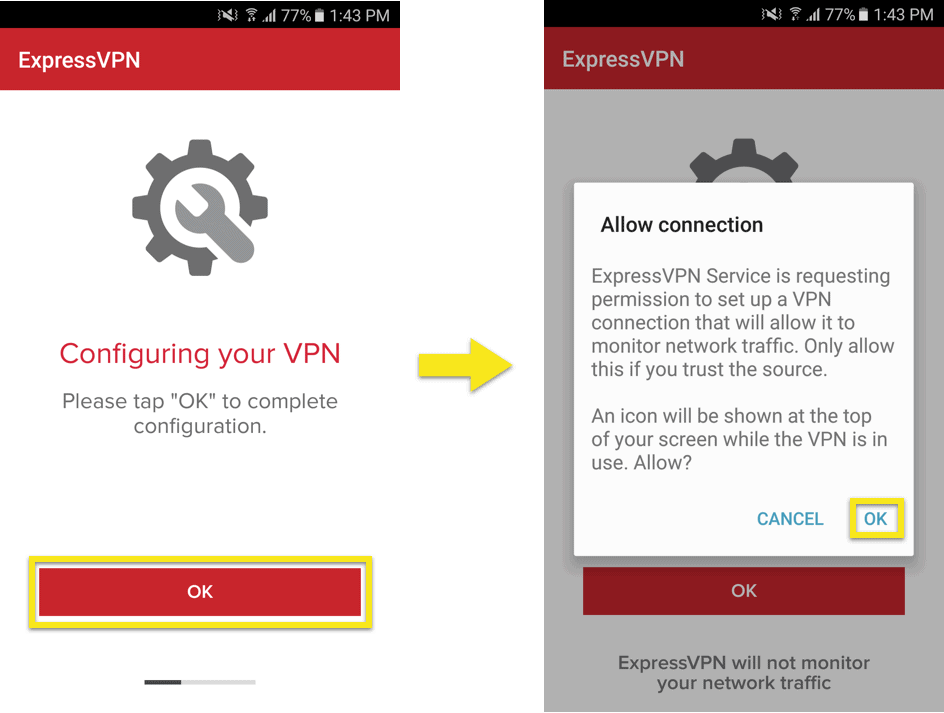 Step 4: A notification for the configuration will reflect on the screen, tap 'OK' to allow all connections.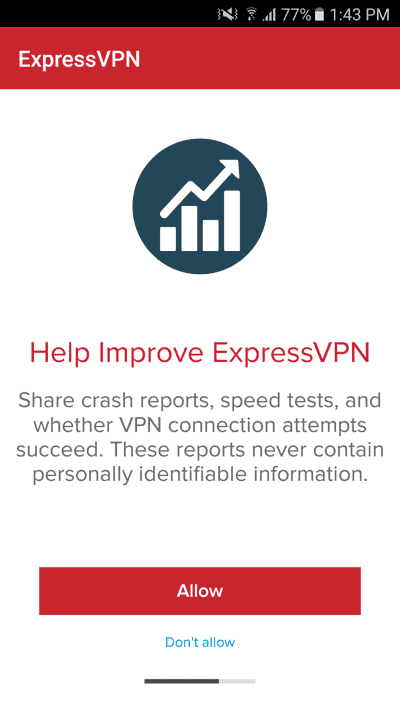 Step 5: Improve the feature and performance of ExpressVPN. You can select your preference if you want.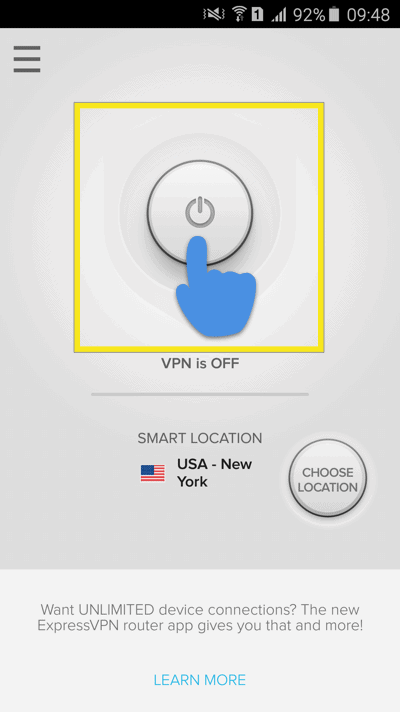 Step 6: Turn ON the VPN to connect to a server location. It has a Smart Location that suggests the optimal location for you. However, you can still choose your own server location by tapping 'choose location'.
Feel safe and comfortable using the VPN service. You can also have ExpressVPN on an iOS setup, Windows or Blackberry phones. Go through the guide on how to set up ExpressVPN on any iOS device, Windows phone setup, or BlackBerry setup.
Looking for other VPN Setups?
Yes, ExpressVPN is compatible not just in phones and tablets, but also in computers and routers. Look for the setup that you want in their VPN Setup guides. Enjoy the amazing features of ExpressVPN in any platform.
What platforms and devices is ExpressVPN compatible?
ExpressVPN supports…
Android

iOS

Windows

Mac

Routers

Kindle

Linux
...and provides manual configuration for
Chromebook

Linux

Routers

Streaming Media Consoles
How many devices in each subscription?
ExpressVPN supports up to only 3 devices simultaneously in any platform. An additional license is needed for more than 3 devices. However, there is an alternative method, use a VPN router.
Aside from it is 100% risk free, the subscription comes with amazing features! Let us recap these features.
You can enjoy any content from any website that you want, may it be from a censored or restricted website around the world. You can freely choose your server location from the 148 locations available in 94 countries.
It is protected with an advanced encryption standard, 256-bit AES encryption is trusted by most security experts worldwide. More so, it puts you in anonymous when browsing online and does not record connection and activity logs.
Other than the basic and security features, ExpressVPN has educational features. It has an active blog that keeps you informed with internet privacy news, digital freedom, and security tips. It provides you guides about internet privacy and stream sports.
It has a faster speed and a high maximum security! More than its amazing features, they have a 24/7 support staff through chat or email. Download ExpressVPN in just one click on your Windows, Mac, iOS, Android, Linux, and Routers.
Not to mention! If you are not satisfied with the service, there is a 30-day money back guarantee for you. You will surely get a refund within 30 days. This VPN application is risk free, and you can have 1 subscription and use it with 3 devices.
Special offer from Express VPN for GFA Readers
We have arranged a special offer for you! Click the link below to get a lower price of $6.67 a month on an annual subscription, to save 49% on a 12-month package and get 3 months free!
If you want to read more about ExpressVPN and its product, just click the button below.
"
I love how efficient this is! Plus the fact that they have a 30-day money back guarantee makes it even better!
"
5

out of

5

based on

1

reviews.
Overall rating: