World's No. 1 Community for Physical Product Entrepreneurs

Did you know that 95 percent of startup businesses fails? But, Enter China believes so much in you. You only fail entrepreneurship only when you quit. Thus, DO NOT QUIT! Instead, look for solutions. Join the community Enter China has built. They offer blueprints with proven tactics, mentorship, and a network that guarantees success.
The founders of Enter China designed the community for the future business founders.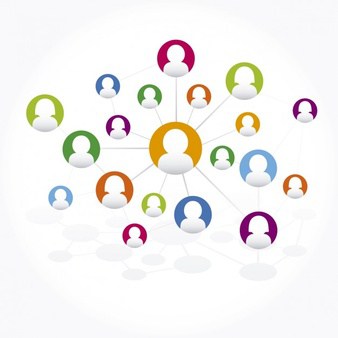 What does Enter China offer?
Enter China offers education.
The key to success is to know the appropriate process on how to launch a physical product business. Believe it or not, 95 percent of the startups fail, the reason behind this is they do not have a proven blueprint to guide them. There is a difference when you manufacture your own product and source an already profitable product. But do not worry, the differences are discussed in the blueprints and it has generated 9 figures a year.

A community is built in Enter China.
When you launch a successful venture, you will need a mentor and peers of the same phase as you are. You will not feel like an outcast in Enter China, because their group of more than 300 successful entrepreneurs have their own fair share of experience in every stage of the business. Each one of them started from scratch, all the way to selling a business. Enter China actively supports each of their community member in each step that they take.
They have product launch in Enter China.
They have built the perfect environment to introduce and launch new products. The community members of Enter China has launched a crowdfunding campaign, and it raised over $100,000 US dollars!
Accelerate Program
Over the years the team at Enter China has created an accelerator program called "Enter China Accelerate".
This is an intensive, hands on program with the founders as a coaching program to learn more and take action in launching your own physical product.
Why join the Enter China community?
In Enter China, you will not be lost because you are not alone. Across 26 countries, there are more than 300 people who came together and built a community. These 300 people came together to build products, brainstorm ideas, and challenge each other. In total of their efforts, they have built businesses worth more than $100 million US dollars!
When you talk to the EC Accelerate team about signing up for the package, tell them you read the Global From Asia review for special perks!
Reviews
Known these guys since the beginning
★★★★★
"
Have followed the development and journey of Enter China - have even been a part of it and know that if you are serious about pushing your product to life- these hard working people in the community will help you do it
"
Not Worth What You Pay For
★☆☆☆☆
"
Paid $10k to join the community and coaching. It was not worth the price I paid. The lessons are poorly designed and the coach don't even go over the assignments. So by the time you have a legitimate issue with your product idea, you're left wondering, why wasn't this addressed in Phase 1? One thing I disliked the most was they still treated me like an outsider. The coach talked to me like I was wasting his time. The community is practically non-existent. There'll be a new noobs who'll show activity, be ignored, and that's it. You're paying $10k to be on your own. They only take the credit if you succeed. I found another educational program that teaches something similar to EC, very well designed website, lesson plans, resources, and mentors for a fraction of the price. Please note: I don't take issue with what EC is doing. I just don't think it's worth the price tag.
"
3

out of

5

based on

2

reviews.
Overall rating: