Notice For Those Opting In For Special Offer
If you are signing up for the EC Accelerate program, when asking for the GFA (Michael Michelini) discount, be sure to email blog@globalfromasia.com beforehand so that we can better help your case. Our customer service specialists will assist in the negotiations and your review of the program
World's No. 1 Community for Physical Product Entrepreneurs

Did you know that 95 percent of startup businesses fails? But, Enter China believes so much in you.
You only fail entrepreneurship only when you quit.
Thus, DO NOT QUIT!
Instead, look for solutions. Join the community Enter China has built.
They offer blueprints with proven tactics, mentorship, and a network that guarantees success.
The founders of Enter China designed the community for the future business founders.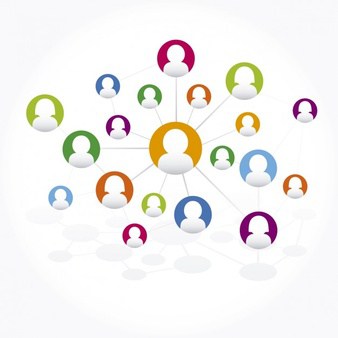 What Does Enter China Offer?
Enter China offers education.
The key to success is to know the appropriate process on how to launch a physical product business. Believe it or not, 95 percent of the startups fail, the reason behind this is they do not have a proven blueprint to guide them. There is a difference when you manufacture your own product and source an already profitable product. But do not worry, the differences are discussed in the blueprints and it has generated 9 figures a year.

A community is built in Enter China.
When you launch a successful venture, you will need a mentor and peers of the same phase as you are. You will not feel like an outcast in Enter China, because their group of more than 300 successful entrepreneurs have their own fair share of experience in every stage of the business. Each one of them started from scratch, all the way to selling a business. Enter China actively supports each of their community member in each step that they take.
They have product launch in Enter China.
They have built the perfect environment to introduce and launch new products. The community members of Enter China has launched a crowdfunding campaign, and it raised over $100,000 US dollars!
Introducing The EC Accelerate Program
Over the years the team at Enter China has created an accelerator program called "Enter China (EC) Accelerate".
This is an intensive, hands on program with the founders as a coaching program to learn more and take action in launching your own physical product.
Why Join The Enter China Community?
In Enter China, you will not be lost because you are not alone.
Across 26 countries, there are more than 300 people who came together and built a community. These 300 people came together to build products, brainstorm ideas, and challenge each other. In total of their efforts, they have built businesses worth more than $100 million US dollars!
When you talk to the EC Accelerate team about signing up for the package, tell them you read the Global From Asia review for special perks!
Notice For Those Opting In For Special Offer
If you are signing up for the EC Accelerate program, when asking for the GFA (Michael Michelini) discount, be sure to email blog@globalfromasia.com beforehand so that we can better help your case. Our customer service specialists will assist in the negotiations and your review of the program
Reviews
ENTER CHINA is better than advertised
★★★★★
"
Look no further on your journey from concept to market. Enter China takes you from the fragile stages of starting to robust success and belief in your brand and business through thorought, detailed, meticulous framework. Each Phase is embedded into your companies DNA and you constantly refer to it when making the inevitable tough decisions as a start up. Thanks EC for helping businesses continue to launch and grow sincerely, Proud EC Alumni ATLEXO.COM - The World's First Luxury Fitness Kit
"
Finally! A program that shows you from A-Z how to build a LEGIT Ecommerce business
★★★★★
"
EC showed me how to build a "real" ecommerce business. Long story short, I have a dropshipping background and am pretty experienced with customer acquisition but I never focused on other important parts of the business (operations; logistics, customer service, etc) and because of that, I'm always putting out fires and never really could systemize the business (in other words, I always would work "in" the business rather than work "on" the business). Because of EC, I now am a much better founder than before; I focus more on how to run the business vs letting the business run me. I am now seeing much better results with mindset, decision making, management skills, and much stronger revenues and bottom line. If you want to learn how to build a strong business with a strong foundation and you're willing to put in the necessary work, EC is for you. If you're looking for a quick buck and not willing to do any work, nothing will work for you. - Irwin
"
Critical to our success !
★★★★★
"
The EC program is like every other successful coaching/mentoring program… you get out of it what you put in. We found the material very comprehensive. It was hard for sure. We struggled at times. Didn't understand at times. But we fought through it … listened to our coaches and ended up with a successful launch in the middle of the Covid pandemic. We are now poised to grow our brand with the proper foundation. Being an entrepreneur is not for sissies… it is a contact sport. If you come to play… EC can help you win.
"
The absolute best way to start a business sustainably
★★★★★
"
I contacted EC late 2019 when I knew I was finally ready to start my own d2c ecom business. Fast forward 10 months, I launched SILVERTON - a brand for functional apparel - and sold almost 1000 units in 30 days. Fast forward another 5 months, we were featured on the German version of Shark Tank as a result of their team seeing the success of our campaign. I can truly say that the EC Framework kickstarted this business and gave it the necessary foundation in terms of customer understanding, marketing and product that makes us successful today.
"
EC helped our company
★★★★★
"
We launched our company through the EC program 9 years ago. I can say the foundation they had us set up makes alot of sense years later. I still keep in contact with the EC guys & refer my buddies to talk with Nick before they change professions or get started on a new project. The difference that Ive found with EC is they have real experience not just marketing but how to manufacture & negotiate with suppliers. What to expect & when to draw the line.
"
A Massive Game Changer
★★★★★
"
EC Accelerate was a massive game changer in so many ways. My co-founder and I were learning as we went, taking an old school approach to figuring out how to launch a business ourselves as this wasn't our first entrepreneurial venture. We spent the better half of a year's worth of time and energy on our own. As we neared our campaign with a few months to go, we realized the importance of having access to a proven process to the preparation work that goes into building a strong, premium brand from day one. When we mapped out our pre-launch strategy, we decided to invest in EC Accelerate to validate and refine our process to make sure we didn't miss critical steps. EC Accelerate has the most complete framework in the world, and EC is on a mission to guide founders to successfully launching and scaling their business as long as you're willing to put in the work to make it happen. We ultimately ended up far exceeding our target and selling nearly $40,000 worth of Brutal Buddha shorts in our first month. We'll take Brutal Buddha Gear to the next level with the process we learned in EC Accelerate. #NamasteBrutal -Evan Tate, Co-Founder, Brutal Buddha
"
A TRUE & HONEST REVIEW from someone in the
★★★★★
"
It was hard for me to make money online and I was mostly drop-shipping products. My biggest concern was how to get TRAFFIC THAT BOUGHT STUFF to my website. As a veteran software developer, making the websites and installing plugins was no problem, but what good is a pretty website that gets no traffic and doesn't sell? I also wanted to learn how to create my OWN brand and product, so I would not be subject to the whims of my drop shipper. Also my drop shipper would constantly ship lower end products that resulted in refunds and ruined my brand, it was a nightmare. I needed coaching from someone who was PROVEN to be successful, not blow smoke up my tailpipe, had walked the walk and could actually help me. I decided to enroll. Yes, the program is expensive, but I knew it would be. The big question is: "Is it worth it"? The answer... *IS YES*. Here's my FULL and HONEST review: In phase 0 you're instructed on how to create a product. My desire was to create a really complicated tech product, because that's what I knew as a software developer - but with their sage wisdom, I was persuaded to build... "A Cool Fanny Pack''. Seriously? I mean, seriously! It was one of the 5 products I thought up in Phase 0 where everyone starts. I put it down only because I wear a fanny pack, and have it considerably tweaked out. It turns out a "Cool Fanny Pack '' is a lot easier to build than a 7 piece touch screen computer... go figure. In the following phases of the course, you are instructed on how to VALIDATE the idea with their proprietary research process and templates. I learned SO much about my product here: Where it fits into the market and what 'niches' exist (Note: I did not clearly understand what Niche was until EC). I found the LOCATION of where people talk about my non-existent product. Once you build this huge list, you're a lot more aware of where your product idea may or may not fit into the market. Now before I go on, make no mistake: If you do not do the work, you will *NOT* be successful. It is work, make no mistake -- but isn't that kind of what you're looking for? Continuing on with the program phases, you are taught how to build a proper website and to really capture a sale. I refer to this part of the program as "THE SECRETS OF THE UNIVERSE" because, if you only knew them, you'd be successful. My eyes were only beginning to open to these inner secrets of e-commerce sales... With my website complete (https://DADDiSHOP.com for your perusal) it was time to LAUNCH. Launch isn't cheap. You have to spend money on marketing. EC Shows you how to most effectively start marketing, and again, they truly have "SECRETS" that really should have been obvious to me (and may be to you). Over 3 days, I continued to hone my marketing campaign, and my website was... WORKING. This was the exact solution I entered into the EC Accelerate program to solve. So without even going in to the final module of their framework -- that initial problem and reason I came here for is solved. Now I'm about ready to launch(and you don't have to, but seriously, these guys have at the moment something like 80 out of 80 crowdfunding campaigns successfully funded not to mention the private launches they do with founders who don't want to crowdfund! The most recent is over $100,000... Seriously!). Isn't this the dream? The amount of information jammed into this course is overwhelming. There is a lot of work to do. It is not a "5 simple tricks to success", it is a high end program, I thank my lucky stars these guys put together. We have a private Facebook group for EC members, new people arrive all the time. I'm grouped with 3 other people at the moment who are launching at the same time, we compare notes and jump on Zoom calls to share screens, results, and do peer review. Next week nine of us are meeting up in Toronto! (Pending Coronavirus limitations...). So look, if you've made it this far in the review, I think you're likely a candidate. EC Accelerate opened my eyes and filled in every question I had, and now I have DADDi as a result. You will have to work your butt off, for real. You will be confused, frustrated and have questions - but it is ALL there in the course content. I am a slow learner, it takes forever for lessons to stick, I do rather poorly in my academics -- but here I am, with a brand and product, DOING IT. Without EC, I would be where I was a few months ago... blind and in a state of darkness. 😉 Come on over and check out REAL results at https://DADDiShop.com and see what results Enter China can deliver! -Andy
"
"
Before I started with EC Accelerate, I struggled to build my own business. I tried to do dropshipping and even bought small inventories of products I never sold through. After I joined, I followed their step-by-step framework to launch my own watch brand. The framework isn't the "prettiest" in terms of how it looks. The program is focused on results for their founders. It kept me on track with simple (but not easy) to follow steps. The most amazing thing for me was that I got to join a Facebook community with all members of the program! Being in a group of +500 like-minded founders really motivates me. I recently launched my first Kickstarter campaign (Ignite Watches) with a product from scratch and sold over $12K in my first 2 weeks and I'm excited to grow my company with the fundamentals the EC Accelerate framework taught me. -Nathan
"
Great Program For Any Ecommerce Entrepreneur
★★★★★
"
When I joined EC Accelerate, my brand (Aspiro Wallets) had almost zero sales, no unique branding, and I had no idea on how to create a marketing and sales funnel to attract and convert my target audience. I was close to giving up on my dream to become a successful ecommerce entrepreneur. I knew this program was for me because I was getting hands-on guidance and mentoring from ecommerce entrepreneurs that were successful in many niches. The program material is unmatched compared to other programs I have tried. Best of all, the community in the program is a wealth of knowledge, resources and support. Using the framework from the program, I was able to successfully relaunch my brand and hit my sales goal! I now know how to create a sales funnel and attract my target audience and generate consistent sales.
"
Known these guys since the beginning
★★★★★
"
Have followed the development and journey of Enter China - have even been a part of it and know that if you are serious about pushing your product to life- these hard working people in the community will help you do it
"
Not Worth What You Pay For
★☆☆☆☆
"
Paid $10k to join the community and coaching. It was not worth the price I paid. The lessons are poorly designed and the coach don't even go over the assignments. So by the time you have a legitimate issue with your product idea, you're left wondering, why wasn't this addressed in Phase 1? One thing I disliked the most was they still treated me like an outsider. The coach talked to me like I was wasting his time. The community is practically non-existent. There'll be a new noobs who'll show activity, be ignored, and that's it. You're paying $10k to be on your own. They only take the credit if you succeed. I found another educational program that teaches something similar to EC, very well designed website, lesson plans, resources, and mentors for a fraction of the price. Please note: I don't take issue with what EC is doing. I just don't think it's worth the price tag.
"
4.6

out of

5

based on

11

reviews.
Overall rating: