In doing business especially for e-commerce, their role is important. They offer B2C services to deliver items at your customers' door. Offering their top-notch services, it will now be easier to ship items from suppliers or sellers to customers.
What They Offer
1shipdirect offers their services not just in Asia but, in other continents too like the United Kingdom, the United States, and Europe. Aside from shipment, they also offer overseas warehousing. They have warehouses in Britain, Hongkong, Germany, and America. They provide warehousing and distribution without any weight and volume restrictions, they are not also affected by poor weather.
1shipdirect caters services internationally at a cheaper price compared to others. They also in partnership with companies who are well known for parcel delivery; not just in Asia but, other continents too. It has built five overseas warehousing stores in the UK, the US, Europe, Hong Kong, and Shenzhen.
It has processing centers in 7 cities including Guangzhou, Shenzhen, and Shanghai. It also builds M2C import platforms based on overseas warehousing and overseas network approval services to help e-commerce. We solve the global import and export problems. With years of rapid development and quality service, Line 1 has been selected by eBay and Amazon as a logistics service provider.
Using 1shipdirect Products and Services
How to Use 1shipdirect Overseas Warehousing and Delivery?
Log in to the website of www.1shipdirect.com and register as a user. There will be a dedicated account manager and customer service specialist to contact you to develop a logistics solution for you. If you are already a user, you only need to contact your account manager.

Log in to the logistics system, establish product information, fill in the inbound order, and select the appropriate logistics solution.

the goods are affixed with a unique label bar code label, the goods are handed over to

After the goods arrive at the destination warehouse, 1shipdirect will be delivered to you according to your delivery list on the 1shipdirect.
Main Features
FBA Amazon
1shipdirect has a deep connection with Amazon to be able to provide FBA services to them in the United States and the United Kingdom. They can provide services for to Amazon's warehouse by air, sea, and courier.
Their advantage is customs clearance and import registration; At the time of customs clearance, 1shipdirect can use the tax number cleared by the customer according to the customer's request, or you can use the tax number of 1shipdirecy to clear the customs. 
There is also a phone line that can also customers to declare one-time customs clearance services and customs clearance services throughout the year. Customers must have a registered company certification in the mainland, and they can apply for one or more customs clearance services in the United States without having to apply for a US registered company. They also have direct access to all US warehouses without EIN number
British Line
1shipdirect in partner with the local post in the United Kingdom (Royal Mail) in cooperation with TNT and DPD, they can deliver all over the UK without any problems.
The People Behind 1shipdirect
They have different people managing warehouses in different continents.
UK Managing Director – Jon Rossi  

Europe Managing Director – Pieter Dom
How Much Will it Cost You?
1shipdirect takes pride in their cheaper costs on warehousing and shipping fee. The cost depends on which services you will be availing. The specific cost can be directly entered into the weight of the cargo in the "Logistics Inquiry" on the 1st page of the homepage for system inquiries or consult the account manager. Some services do not offer the exact pricing online but 1shipdirect has people you can consult with when it comes to pricing.
Overseas Warehousing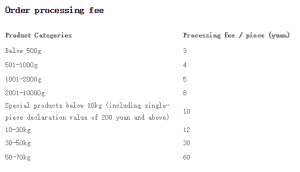 Why Choose 1ShipDirect
They take pride in their cheaper pricing when it comes to shipping and warehousing.
They are all over the world:
Not only in Asia, but they also offer their services to other continents. In fact, they have built warehouses on each continent that will cater their clients' needs.
They are partners with well-known companies:
When it comes to shipments, parcels, and deliveries, we always have well-known companies in mind like UPS and Amazon. 1shipdirect made sure that they are partners with the right companies. They are making sure that packages will be delivered efficiently.

They have people to help you:
Having trouble with taxation or pricing? 1shipdirect will help you find the right services that will easily fit your budget. They will give you advice on what to do or answer your questions without any hitch.
Reviews
0

out of

5

based on

0

reviews.
Overall rating: