If there is one thing that lies at the heart of any successful business, it is efficiency. If your supply chain can't handle the variety of fulfillment that you need or can't scale, this can set your online business back by months, if not years! Each time you move stock, you incur costs and the potential for damage.
Selling on E-commerce platforms like Amazon using their FBA program has quickly become a very popular, accessible, and lucrative opportunity for many people. This is especially true in today's COVID society, where people are advised to stay away from social settings. E-commerce platforms like Amazon FBA have enabled many people to continue earning a living during these difficult times, as well as providing the products that people need, arriving right to the safety of their own homes.
Many E-commerce sellers underestimate the complexity, cost and time of managing a modern-day supply chain. To start, it's critical to pick the correct type of warehouse for your business. For example, a warehouse designed to cross dock and supply retail stores is not going to be suitable for drip feeding stock into Amazon FBA.
Even warehouses familiar with FBA processes often make catastrophic labeling mistakes because E-commerce isn't their main business, and their people are not trained at such a level of detail. Then, when you want to expand to other sales channels, they either can't fulfill for Shopify (or others), or their costs are simply prohibitive – again because it's not their main business.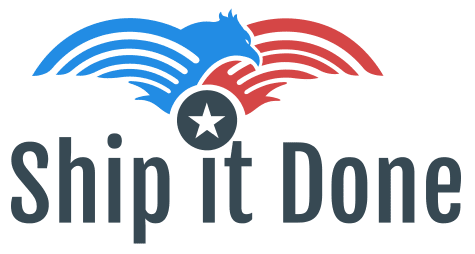 ---
This is where ShipItDone's 3PL Warehouse comes into the picture. The services they offer allow for a more streamlined supply chain, lowering your costs, centralizing your stock and distribution, and enabling you to expand to additional sales channels without having to use multiple warehouse providers.
Why Use a 3PL Warehouse at All?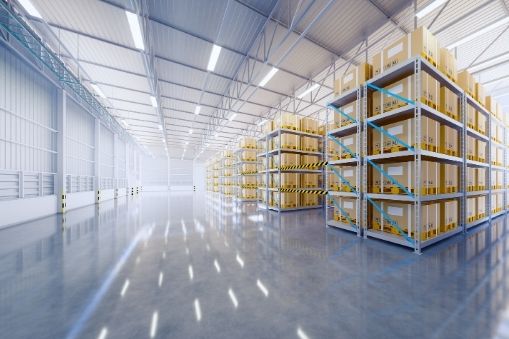 Most E-commerce companies start off on Amazon using FBA. It's a relatively simple system where you send Amazon your stock, and they warehouse and fulfill it for you. However, over the years, depending on Amazon's warehousing network alone has become a business risk due to the following main issues:
Increased storage fees – every year Amazon seems to increase their fees
Long term storage fees – you will get absolutely whacked if you hit these fees
Q4 fees – basically triple storage costs for October, November and December
Inventory limits – Amazon is putting strict inventory limits on new sellers and new products.
Once your stock is "at Amazon", it's hard to fix anything, whereas if your stock is with your 3PL warehouse, they can help you check, re-label, or change anything as required.
Finally, you should use a 3PL Warehouse so that you can grow your sales channels, become less dependent on Amazon FBA and own your own supply chain!
What Ship it Done Offers You
Safe Storage
ShipItDone offers customers a reliable and safe place to keep their inventory. They recently moved into a bigger warehouse. This means that they have a lot of space for expansion right now, which is why they are offering a promotion of free storage for your first year.
Products Ready and Waiting
ShipItDone's warehouse is more than just a storage space. It is the starting point to a range of E-commerce opportunities.
Items from their warehouse can be sent to Amazon FBA, as needed, with their staff patiently awaiting your instructions regarding labelling and shipping. Access to their online warehouse management system ensures that they and you have the same inventory counts at all times.
Apart from Amazon, they can also fulfill E-commerce orders from Shopify, Walmart, Indiegogo, or any other e-commerce fulfillment you may need. Their prices seem to be more affordable than much of the competition. They said this is a result of their ongoing investments in automation, which reduces costs and improves speed and accuracy.
Value Added Services
ShipItDone also offers a slew of other value-added services. They accept returned items for processing, prepare custom packaging, print and include invoices or packing lists, and will even consult with you for free on ways to reduce your end-to-end supply chain costs.
The Pros of Ship it Done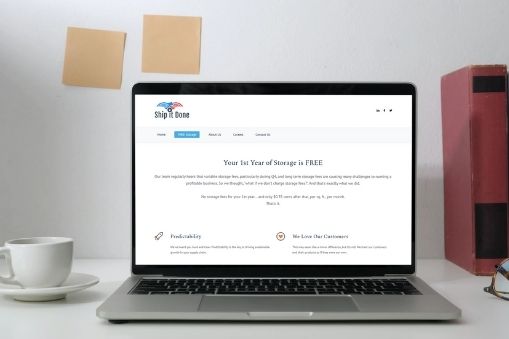 Free Storage Year
The first amazing thing that we see from ShipItDone is the free first year of storage that they offer customers.
ShipItDone seems to have been in the game for a while. They complain constantly that expensive storage fees are ruining the profitable structure of many e-commerce businesses. These include long-term storage fees and the Q4 fees. They understand that these fees are getting in the way of running a profitable business.
They decided to offer storage for free, at least for the first year. Once your products get to the warehouse, the first free year starts. After that, customers are charged just $0.35 per sq. ft per month.
Customer Care and Engagement
Another thing that ShipItDone does well is the amount of customer care and engagement they have. From their website alone, you can feel that the cooperation between ShipItDone and their customers is interwoven into their inner workings.
It seems they understand that they can really help stabilize their customer's supply chains and support their growth.
Communication is an important part of their service and they are available by email, WhatsApp and WeChat and speak English, Spanish and Chinese.
Dependable Expertise
ShipItDone operates more than just a storage warehouse for E-commerce inventory needs. Instead, they come off like an authority on E-commerce itself.
The staff are experienced in multiple facets of the E-commerce game. This information is something they will gladly share with their customers for their own benefit.
The Cons of Ship it Done
A Hidden Fee
The news of getting a free year of storage at a warehouse is great news that may excite many, but also cause others to wonder what the catch is.
Delving into their services, this question was posed. What is the catch?
It seems that there are other warehouse fees besides storage, which are not free. All of their pricing is listed on their website. You can check them out here – basically only the storage is free. The other warehouse charges remain.
To Be Tried and Tested
According to their Linkedin account, ShipItDone was founded just one year ago in 2020.
While their offerings and even Linkedin posts establish the company as a group of experts who are on top of their game, they have yet to break the top lists for 3PL E-commerce warehouses.
This isn't to say though that they aren't effective. They are trusted by some of the top 5000 Amazon FBA seller brands. With more time, we'll see how ShipItDone matches up to other companies.
Ship it with Ship it Done Now
The benefits of utilizing an E-commerce warehouse are plentiful. Coupled with the fact that the company is being run by e-commerce experts, it feels like a good opportunity to try a new 3PL warehouse if you're in the market.
ShipItDone is in a great position to provide services to many E-commerce business owners. Their services can no doubt offer many benefits, and with time, ShipItDone may rise through the ranks and distinguish itself as a prime player in the industry.
Try out ShipItDone now and see how their services can help improve your E-commerce business.
Ship it with Ship It Done