PandaPow is a VPN service made easy and simple that is compatible with devices like Windows, Android, Mac, iOS and other platforms. In all plan subscriptions, these features are available:
Easy to use application platforms
Unlimited speed and usage
Unlimited VPN servers
Guaranteed 7 days money back and hassle free
120 VPN servers in more than 16 countries
24/7 Client Support
3 devices simultaneously
Affiliate programs
No activity logs
Instant activation
There is no worry with restricted contents and activities with PandPow VPN! Access the whole web with a hidden IP address. The high-speed VPN service provided by PandaPow is supported with their 24/7 client support. Their support team is friendly to answer email, live chat, and remote control supports.
---
Get PandaPow now!
The application of PandaPow for the operating system that you are using is here. Download them with your preference.
After you have downloaded the software, here is a general guide on how to start and stop the use of PandaPow VPN.
How to use PandaPow?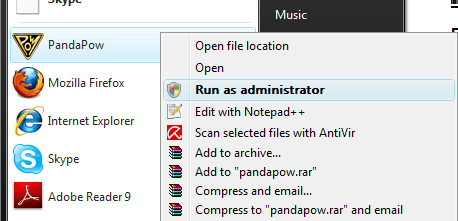 Step 1: Download the software or installer of PandaPow. On Windows, click "Run as administrator" or click the "Continue anyway" button. After the application is installed, launch the PandaPow application.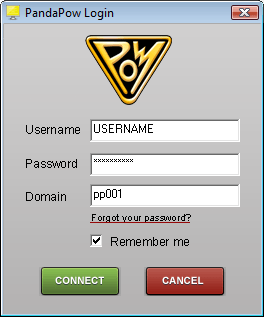 Step 2: PandaPow will ask you to sign in with your username, password, and domain. If you have not obtained yours, sign up and look for the activation on your email.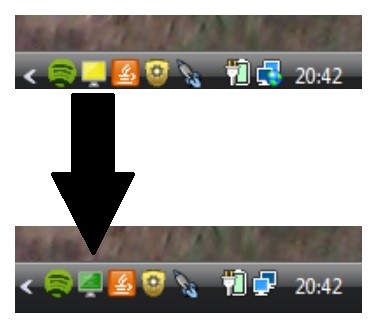 Step 3: When you clicked "Connect" on the login prompt, the icon in the taskbar will turn from YELLOW to GREEN. When the icon is green, you can safely and anonymously browse the web.
Setup not working?
You do need to worry. Aside from their 24/7 client support, they have compiled Frequently Asked Questions (FAQs) that you can browse to help you during your troubled times.
PandaPow reminds you to always check for updates, because there might be some problems that were already fixed. Thus, check for announcements on the client-area.
PandaPow WiFi
PandaPow WiFi is compatible to all devices, there are no softwares or applications needed for this setup. This connection has no complicated instructions to follow, get a hassle-free, anonymous and safe access!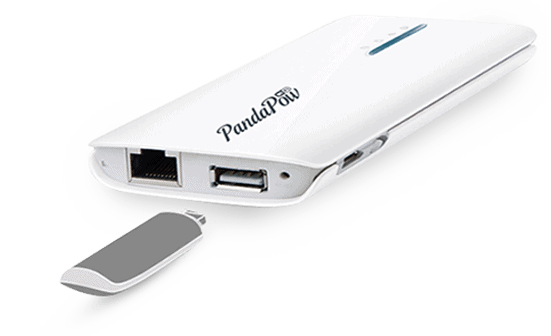 Step 1: The PandaPow WiFi device should be connected to the Internet. You can do this with a cable, wirelessly, or with a 3G USB.
Step 2: Connect other devices through the PandaPow WiFi network. The other devices may be a computer, iPad, or any other devices. NOTE: The VPN service only supports 3 devices simultaneously.
Step 3: The PandaPow VPN and PandaPow WiFi automatically connects on its own.
When you purchase the PandaPow WiFi, the customers will receive:
1-Foot of flat ethernet cable to help the customer connect to a Modem or LAN

European charger plug

USB-cable charger

User's guide
Here's a catch, PandaPow can be used as a powerbank to charge other devices!
Prices
PandaPow receive payments through the following card or money transfers: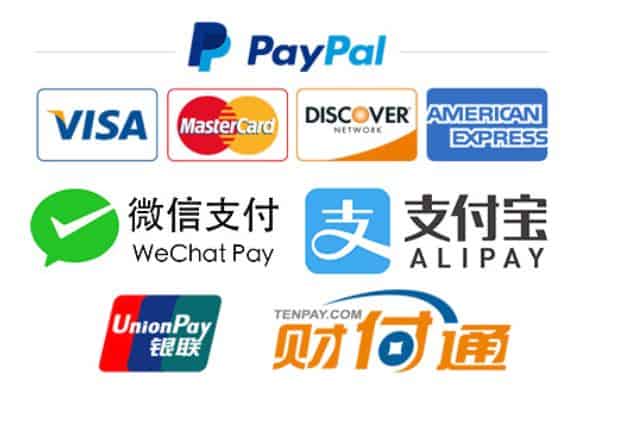 If you use another online payment method, feel free to contact their client support.
PandaPow VPN starts for as low as $9 for a month, $24 from $27 for 3 months, and $84 from $108 for 12 months. You do not need to worry! There is a 7 day money back guarantee to all plan subscriptions, you can cancel and get a refund within 7 days if PandaPow is not the VPN service you expected it to be.
Why PandaPow?
PandaPow provides you a highly-secured, comfortable, multiplatform VPN service that lets you browse the Internet without worry. Its servers are located in Canada, United States of America, Asia, and Europe. PandaPow does not provide an Internet connection, but it can provide you more than one VPN connection with Internet.
0

out of

5

based on

0

reviews.
Overall rating: