GFAVIP Member Series Column
Welcome to our GFAVIP member series, where we highlight amazing members in our private community! Learn their stories, hear insights, and get new business perspectives all right here.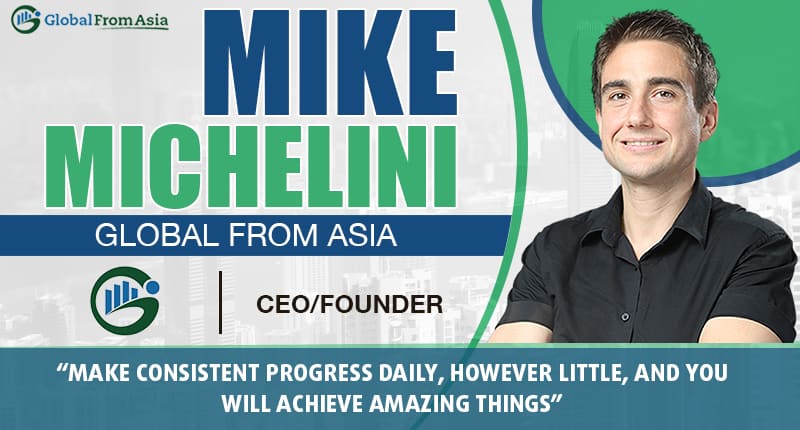 Our featured member this week is none other than, our CEO, Mike Michelini. Mike has been an amazing boss to...
List Of Our Recent GFAVIP Members
eCommerce dude, selling own and uniquely developed products and having lots of fun along the way...

I am in Real Estate Investing, consulting and e-commerce

- Web development business in Netherlands since 2008 (www.joygroup.nl) - Hosting/ICP license business in China for last few years - China specific proxy VPN solution (www.socketpro.co)

Rene G - "@Mike: Where is the "New Posts" Button? Was super convenient to catch up about missed conversations"

Gustaf Bystrom - "Got this from my business partner and this is Australia. "Our accountant said he is getting mandatory audit requests on his clients who […]"

Claudia Rincon - "Good work Angelica, Thanks for my bio. Best, Claudia Rincon"

Proactive Bilingual B2B negotiator, known for building strong relationships by partnering with stakeholders at all levels with professionalism, flexibility and diplomacy. Bilingual talent management (TM) and organizational development (OD) professional who executes the achievement of organizational and operational goals...

Hi, My name is Chris Davey, I'm from England I've been living in China since early 2012 (Zhuhai, Guangdong...next to Macau), my background is procurement, from 1998-2015 working with Bowers & Wilkins including 3.5 years working in China. My main business...

E-commerce entrepreneur, Shopify Partner & Amazon FBA Europe consultant.

Location: Hong Kong / Shenzhen

Golden Chifuwe - "Hello! My name is Golden Chifuwe but you can just call me Golden 🙂 Most people ask if that's my real name, haha, yes it is. #Based. Am […]"

Location: Luxembourg + Hong Kong

Russell Smith - "Would love to have a bit of 'your website', 'about your business' etc action on our member profiles. Am I missing it?"

I've been building websites for Chinese manufacturers (examples: www.jhgenerators.com, www.tmktransformers.com) and plan to begin building Chinese sites for companies who want to enter China. That's a new biz direction as of May '16, so watch this space. Registered in HK. Website...

My partner and I are both US lawyers. We have a Hong Kong company, and we specialize in corporate law - tax, mergers and acquisitions, company formations (shareholder or operating agreements) and international structuring. For matters outside these...
This is just a small preview of our members and benefits. Interested? Check out details on GFAVIP members program.