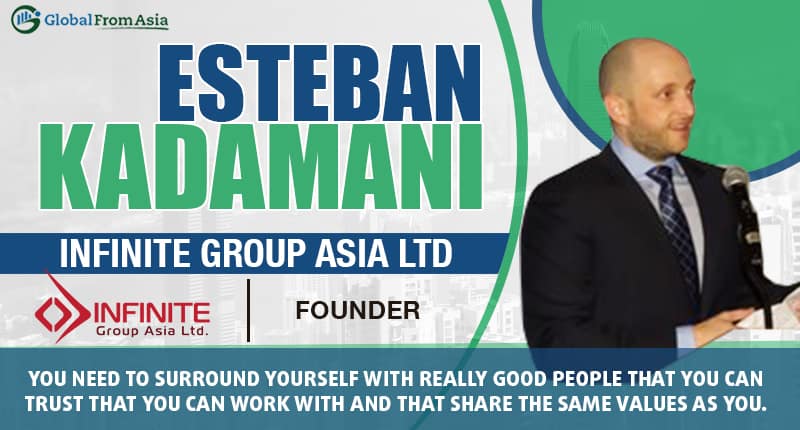 We are back and we're so pleased to introduce Esteban Kadami of InfiniteGroup!
Who is Esteban?
He has been living in Miami and his business and part of his family is based in Miami, too, but he's originally from Cartagena, Colombia. He moved to Miami in 2001 for school and ended up staying there. Around 2004, he met his business partner, Santiago Toral, at a glass and glazing business and after a year working together, they decided to branch out and open their own business.
Business/Company?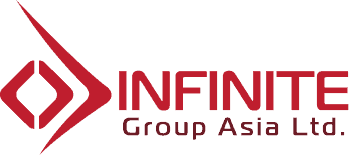 InfiniteGroup owns two businesses: InfiniteWindows and InfiniteGroupAsia
InfiniteWindows was a company that they started from the humble beginnings of an extra room in Santiago's Apartment. They found success after landing a big job that allowed them to dedicate themselves fully to their company. After reaching a milestone of 11 million in sales, they decided to travel to China.
InfiniteGroupAsia is the company that deals with everything they are doing in Latin America and in China. This is his main focus right now because this is the business that is working the most for his current project and the reason he's been working so hard to join and build the bridges between Latin America and China.
What made you get into this industry?
As competition was getting very strong in Miami, an idea came to their heads "Everything is made in China, so why not our windows as well?" They asked help from a friend whose name was also Santiago and was thinking "Let's see if he can find factories that can manufacture our windows." And so they decided to travel to China. He saw a lot of opportunities not only in manufacturing products in China and exporting them, but also a big market very anxious to buy new products and foreign products was a priority for them. He a saw potential of something else. He saw a new venture, a new business.
What are some of the challenges you faced that you had to overcome?


It's difficult to enter the market (Latin America to China and vise-versa) because of the difference in language and culture. It's just as different and as difficult for any western company to enter the Chinese market, so that's why I thought "I have experience in both and I could help both people and with the help of the Chinese government and also of the Colombian and Ecuadorian government, we can come together and put together a plan to help both sides of the coin and come together and be successful"
Company's Mission and Vision
"I think the perception of Latin America, Colombia in particular for Asian people is really bad so I want to bring them into Colombia so that they can see that there is a big opportunity and a big market just waiting to be discovered. I want open-up the different opportunities that we can find and find clients in China that are looking to take advantage of those opportunities"
What opportunity you see in the cross border business industry?
I saw a lot of people interested and a lot of people that have great products and they haven't even touched the Latin America market. I'm working on a business retreat. I wanna bring 10 to 30 business' executives into Colombia so we can meet these politicians and business owners in Colombia and that they could show the different opportunities that there are in Colombia and in Ecuador.
Word of advice for those looking to get into the business world

Work Hard, work really hard and don't get discouraged. I've opened plenty of businesses and some of them are successful and some of them have closed down and that's the business world, not everything is gonna end up successful but you gotta be very consistent and you have to work really hard for what you're trying to accomplish. You need to surround yourself with really good people, people that you can trust that you can work with and that share the same values as you, that's really important. Most of the time you can't do it on your own, you have to do it with people and work with people.
What can you say about Global From Asia?
It's a special group of people that have come together to help each other and do network and you can find other organizations that do similar things but none from Global From Asia which has focused a lot on quality of content, on quality of people, on quality of everything and you know time is very valuable, you can't spend thousands of hours following up with groups and networking events that really don't do much for you but Global From Asia does and they focus a lot of that. From my experience and all the organizations I've been involved with, Global From Asia has made some really amazing impact in me, in my personal and business life.