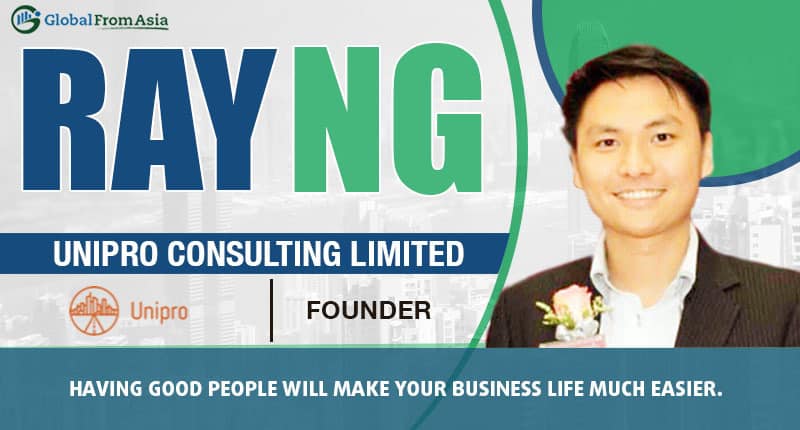 Who is Ray Ng?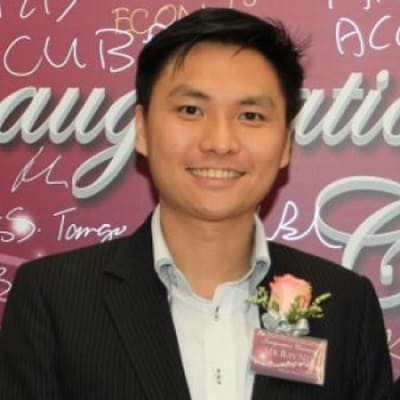 From the bustling city of Hong Kong, Ray Ng is a certified public accountant. Who started his own company from the ground up, armed only with the experience of working in one of Hong Kong's Big four accounting firms. Unipro Consulting Limited is one of Global from Asia's business partner. Ray has worked with Mike for 2 years and time sure does fly. "What I'm doing is Company Information Service. We help clients all over the world, especially members from global from asia. To incorporate their companies in Hong Kong and also the annual compliance work."
About your company

Website: UNIPROHK
Unipro Consulting Limited is a Hong Kong Based company that aims to create a one stop solution for creating a company. Many of their services include but is not limited to; company formation, trademark registration, accounting, audits and task filing and if the company is not going to continue then they can offer to do the deregistration as well. So it's pretty much a one stop solution for the corporate service side.
When did you get started?

"I started this business around 6 – 7 years ago. When I first started this business it wasn't called Unipro Consulting, I used another name because I have some local partners. During those days my partners were basically working from other companies as well, so I'm the only one who is working in this business full time. We had a lot of different opinions of this business, and because they had a job and I was working full time, there were some internal problems. I met Mike 2-3 years ago, at that time I'm already running the business myself, the two partners that I had were already gone because they don't even have much time to work on this business, as I was building up my local clients, Mike was also building up his client portfolio. And at the time He was working with a local CPA in Hong Kong and I was just one of his suppliers and He was my client. And then later we found out that we have a lot of common, and we are thinking similarly as it turns out we got synergy, so we decided to merge our companies and it's been going well 2 years and more now."
Challenges you faced that you had to overcome


"One of the challenges that I face is the team management. Right now we are still growing and at the moment we have 10 people on our team. Two of them are in the Philippines. One is in Mainland China and the others are local people in Hong Kong. So we have some cultural difference. The team that I manage in Hong Kong, they have worked in other service industry before, so we made a lot of effort in training and also making the system become smoother. In the past, I was working in one of the big 4 accounting firm. Back then when I managed a team, I didn't need to put a lot of effort in because in a big company you can just gather resources very easily. But when I started managing my own company I needed to put in a lot of effort, and be patient, and had limited resources. It's much more difficult than when you are working in a large organization. You can have contacts easily people work for you easily but right now you need to be patient and you need to think about a lot of things to retain the persons. If you have trained someone for a year and they left then it has a big impact in the business operation, so I think the big challenge is how to retain the people and make them happy and be more committed to our organization."
Mission and Vision:
Global Service Provider, currently we can provide services in Hong Kong and China and we just started to do US company formation as well. Our target is to to expand our business globally so we are trying to add more jurisdiction and services. We are also expanding our team in currently we only have people in Hong Kong, China and the Philippines, maybe next step is have more staff in other countries.
Word of Advice for those who are looking to get into the business world:

If I were to name three key elements in running your business. these are to Manage your cash flow, having a good strategy and the people.
I can think of many scenarios where people who are starting to have clients end up failing in their business, because they can't manage their cost in a way that can match with the business volume. Sometimes they are too aggressive and are stuck in the middle of trading and they can't support the inventory they have on hand. Some people don't understand the value of a good accounting workforce, they think it's just for compliance work. It's actually important for them to their financial position. I think a lot of members in Global from Asia they know a lot of marketing, IT skills, social media they are really good at doing their marketing and sales, sales is also very important. If you don't have any sale, you can't continue your business.
You need to have a good strategy. Business is like war. If you make a bad decision then the whole business will fail. It's like playing chess, if you make a wrong step then the whole game will be over. So strategy is very important
Having good people will make your business life much easier. I have an experience in hiring wrong people. It's gonna be a disaster if you hire the wrong people, they can even kill your business. Recently my sales have almost 30-40% growth because I have good people who handle my audit task so it's a very big difference.