I had a recent post about What I would do if I moved to Hong Kong today that people enjoyed.
Thus, I thought it would be a good followup to share the same if I were to move to Shenzhen, China today in the year 2015 [Note, originally written in 2015, we try to update regularly].
This could be also applied to most other cities in China. But Shenzhen was in mind when writing this guide. I'm always open to receiving feedback.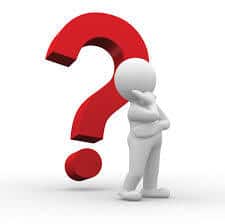 Where in Shenzhen To Live?
This is always a hot topic when someone just moves into town. For me, I first came into Luo Ho district and was hopping around hotels for a while. Then to Futian. Then a few nights in a hotel in Nanshan. It was there that I finally picked an apartment.
Let's go through the different districts now and some of the pros and cons.
Overview Of The Many Districts of Shenzhen


This city is massive. I believe the population is over 15 million people, which is bigger than most countries!
In a way, I think each district is its own city. Many people are lazy to leave their own district for meetups and friend gatherings – and I am getting the same way. Each district is about 20 minutes "wide" in subway time between each other, give or take.
For example, if you're going from Luo Ho to Nanshan for example, it will take almost an hour. It depends on the exact start and stop metro station, give or take.
Let's dig into each district now.
LuoHu District

This is the "old Shenzhen", or the original Shenzhen. It has a walking border into Hong Kong and is the most common border people in Hong Kong think of and use. (For full details on Hong Kong / Shenzhen border crossing, read my border guide)
It used to be home to tons of factories. Over the recent years those have been moving out of downtown and into new districts or even new cities. Those factories have converted into massive shopping malls, new residential complexes, spas, and nightclubs.
It also has the reputation as being the more "dangerous" district of the downtown districts. Being the oldest and most well known – it is where most migrants first end up. With lots of transient migrants and border crossing pros, I feel safe there. The city as a whole has gotten more and more safe and secure since I've been here.
Read more about Luohu District here.
Futian District

This many would consider the CBD (Central Business District) of the city. Home to many new financial companies, this is the more expensive and "exclusive" district as well.
The location is the most central and strategic. Futian district, located between all other districts, and has 2 borders to Hong Kong: Huang gong and Futian Port.
Related: See our Hong Kong border guide here.
It is also home to Coco Park, a growing area of shopping malls and bars. One of the tallest buildings in China, the Ping An Finance Center will soon open here making it even more of a landmark.
There are tons of Westerners living and working in and around this area. Its where the majority of the office jobs are. Thus lots of commuters from other districts crowding in here in the morning and evening rush hours.
I'm currently living in Futian district and loving it 🙂
Nanshan District

A more "green" and newer district. Nanshan is heavier on the residential buildings. It is also home to High Tech Park and many internet companies such as Tencent, IBM, and Lenovo.
It's a bit further on the West of the city bordering Bao An District and Futian District.
I lived in Nanshan for the majority of my time in Shenzhen, approximately six years. It is because it is rather "green" and "quiet" compared to the other districts, and still a bit cheaper too.
There are a couple higher end areas in this district, such as Windows of the World and Coastal City. Living in these two spots will get you a bit higher rent – we'll cover some costs of living later on in this post.
A cool artsy place is OCT (Overseas Chinese Town) that has plenty of small art lofts and creative space and restaurants.
Also there is 1 border crossing to Hong Kong called Shenzhen Bay.
Shekou

By the books, Shekou is part of Nanshan district. Yet Shekou is special and worth it's own section. Tucked away on the south west area of the city, it is at the tip of Nanshan. Known as "foreigner-ville" with a high population of expats.
Why so many Westerners in Shekou? Back when Shenzhen was just developing it was home to offshore oil drilling companies. These are foreign owned and shipped in foreign staff to work on the rigs and in the offices. A lot of these expats work 1 month out on the oil rig, and 1 month back in Shekou to rest before the next month out at sea.
So I am told that this was the start, and more and more expat level residential complexes came. The need for schools came when the oil drillers got married and had kids, or came from overseas with the family. This then created more Western culture and expansion. As Shenzhen evolved, expats from all backgrounds became attracted to Shekou. This is due to the comfortable living and Western influence.
There is Seaworld (not the Whale amusement park) that is a sight worth seeing. It has a landlocked cruise ship, now with nightly water shows. More and more international restaurants and bars coming in. It is getting to compete more and more with Luoho and Futian as a party and travel place.
Biggest drawback of Shekou is that it is at least thirty minutes away from Futian and even more for other districts in Shenzhen. So many who live their rarely leave and claim they are in a "Shekou bubble".
Bao An

It used to be unheard of for English speaking natives to live in Bao An. Yet as the costs of Shenzhen has risen, as well as more and more residential developments come up – it is worth adding to today's guide.
It used to be a factory center when I first moved here in 2007, but as Shezhen has continued to develop they moved further inland. The main landmark is Shenzhen's airport, which is a new one built from the ground up that can now compare to the awesome Hong Kong Airport.
Also some new art and fashion districts coming up, such as F518. Ecommerce centers are popping up here. Also a new free trade zone is underway called Qinghai that will boost the cost of living in Bao An by a ton.
Like Shekou's drawback, is this district is a bit remote from the other more central areas. You can just jump on Line 1 for about 30 to 45 minutes to get to city center, but to many young party people that is a bit more than they can bare. So depends on your preferences in lifestyle. Can definitely get a big and comfortable apartment for a fair price here.
Other Districts in the Outskirts of Shenzhen

There are a few other districts in Shenzhen that I am not going to cover here. These are more on the outer edges of the city and were home to factories and distribution centers. As Shenzhen continues to grow and develop, these districts are more livable. What was once just factories now has residential communities popping up at a rapid pace.
What is your preference?
It depends on how long you can bare for your commute. And where you will be spending your working hours. And how much you value your time on a subway or in a taxi.
Cost to Live in Shenzhen
Cost to live in Shenzhen is much cheaper than living in Hong Kong, as in my Hong Kong vs Shenzhen guide.
But how much exactly? Tricky questions as rent is going up at an incredible pace. In the last year (2015) friends are telling me rent has increased 40 – 50%. Real estate is catching up to the insanity in Hong Kong. But it is still cheaper.
Let's make some assumptions for rent.
Futian – Luo Ho 1 bedroom
Shekou, 1 bedroom
Nanshan / Bao An 1 bedroom
Outer Districts
= 6,500 RMB/mo (about $1,100 USD/mo)
= 6,000 RMB / mo (about $1,000 USD/mo)
= 4,500 RMB / mo ($750 USD/mo)
= 3,000 RMB / mo ($500 USD /mo)
Of course these are rough estimations. Prices have been increasing by at least 15 – 20% each year, so take that into account. These apartments come furnished with basics such as:
Bed frame + mattress
Couch
TV + TV stand
Coffee table
Kitchen table and chairs
Kitchen appliances
Washing machine (sorry, but most likely no drier)
Sometimes you can get more or less, so check photos or visit the place before signing a lease.
Also, this does not include management fees and utilities. Cost varies depending on how nice the garden (apartment complex) is. Does it have 24 hour security, gated community? Or is it more open and "DIY" security with locks, etc. Pool, gym, playground? I would estimate the management fee to be about 15% of the rent, so be sure to add that on top as well.
Food & Going Out

Of course a wide range here. Your apartment in Shenzhen will have a full kitchen. Compare to Hong Kong you will likely not have that big of a kitchen and need to eat out more. But I understand the bachelor life and you may not want to bother buying groceries, cooking, and cleaning. So here we go with some estimates:
Chinese food, decent sit down restaurant – per dish cost about 30 RMB (5 USD), maybe a bit cheaper for lunch. But there aren't cheaper lunches compared to dinners for Chinese food in my experience.
Western food – if you want to eat like you're in America or Europe, you'll have to pay for that. I'd put at least 60 RMB a dish, but to be safe, let's say 70 RMB (11 USD) per meal.
So if you eat out every day and split it up:
30 lunches, 100% Chinese – 30 meals/ mo * 5 USD / meal
30 dinners, 100% Chinese – 30 meals /m0 * 5 USD / meal
TOTAL
30 lunches, 100% Western – 30 meals/ mo * 11 USD / meal
30 dinners, 100% Western – 30 meals /m0 * 11 USD / meal
TOTAL
= 150 USD/mo
= 150 USD/ mo
= 300 USD /mo
= 330 USD/mo
= 330 USD/ mo
=660 USD /mo
This doesn't include breakfast, but breakfast you can get for like 1 to 2 USD a day. That is, unless you want to go to Starbucks! Prices are about the same as America, maybe a bit more in China, so do the math 🙂
Beers!
Yes, you'll be out networking. Question is, will it be Western bars and clubs, or local Chinese places?
If you can live off Qingdao (the most famous Chinese brand of beer) you can get a big bottle for a couple bucks. But if you need to go to Irish pubs and buy at the bar, you'll be paying at least six USD for a pint. Sure, there are specials and happy hours.
Chinese beer – 2 USD
Western beer – 6 USD
So how much can you drink, how often will you be going out?
Let's say you have 2 beers a night and go out 3 nights a week to Western pubs:
2 beers / night * 6 USD / beer * 3 nights / week * 4 weeks / month = $144 USD/mo
Putting a Total Cost of Living For Shenzhen, China

Well, I am sure I am missing things (so please correct me in the comments) but here is a best shot:
* Living: $500 USD – $1100 USD / mo
* (Including Management Fee) – $575 – 1265 USD/mo
* Food: $300 – 660 USD / mo
* Going Out – 150 USD / mo
So – we have a range of $1,025 USD – $2,075 USD per month. Yes, this is quite a wide range, and there are ways you can go lower and higher, but I think this is something I am confident to share with you today. What do you think?
Getting Projects For Your Business

If you're coming to Shenzhen or China as an entrepreneur, I'd say there are 2 main directions.
1. You're selling Chinese products or services to the Western world.
2. You're selling products or services to the Chinese market.
For point 2, I would re-think Shenzhen. I think Shanghai is the center of imports and e-commerce and distribution. Shenzhen is more known and experienced on manufacturing, especially on electronics.
So I will focus this section today on exporting products to the west via Shenzhen. Government planning created Shenzhen for this. You can work from your home office, get clients online, chat to them at night, send them emails in the daytime. You can work with factories in the day time.
A lot of entrepreneurs here live this lifestyle. The time schedule is one of the bigger challenges. I like this schedule when you work morning and nights, with some downtime in the afternoon before you have your overseas calls.
With this kind of business, you don't need to network locally too much. But I still believe it is beneficial to make new friends and business contacts. There is a lot you don't know if you're new to China. Finding some experiences business contacts, and if you're lucky, a mentor, is priceless.
How are you making your money? If you're helping people find products in China, there are 3 basic business models:
1

You're paid a fee for your time on a per hour or per project basis.

2

You're adding a flat percentage on top of the factory price, but disclosing the factory.

3

You're quoting your price to your overseas buyer, and they pay you that price, and you pay the lower price to the factory. You do not share the factory information.
Each point here can be a guide book in itself, so I'll leave it at this today for you to chew on.
China Visa – To Stay in China!
So there are 3 kinds of foreigners here in China:
1. The Expat
Sent by their company in their home country. They receive a nice package for the trouble to move themselves and their family to China. Their company takes care of the moving costs and the China visa and sponsors them for their passport visa.
2. The English Teacher
This one can be like point 1, but many times I meet newcomers who are here and still filing their visa. The teaching agency told them they'd take care of it once they arrived to China and are on a tourist visa for the time being.
3. The Entrepreneur (or jobless, ha!)
Then there are people like me when I came here. Maybe governments would file us as "unemployed". But we are hustlers who are trying to build our businesses. We come to China to get that missing piece of the puzzle for their manufacturing.
So if you're point 1, the expat, you aren't reading this and your company is taking care of everything. Point 2 the teacher, you have a good agency taking care of you. But if you're reading this maybe you're doubting their promises and are looking for an out. Or maybe you came here as a teacher and are working to be a full time entrepreneur.
And if you're a startup entrepreneur, you're somewhat stressed out. Reading this guide as maybe you've been extending your tourist visa. Not sure if the business you are conducting here in China is legal under your current visa.
Because I am putting this online, and I need to cover what I say – I have to watch exactly how I say it. But it depends on your risk tolerance. In the summer this year I received a police ticket. While riding my bike (a pedal bike!) through a red light in Futian district! When the police took me over to the side of the road, the first thing they asked me (in Chinese) was what do I do in China, and what kind of visa am I on. Lucky for me I have a solid story, I have my own small consulting company and have a work permit.
But maybe if I was on a tourist visa for years and hadn't left the country more, it may have escalated to more problems.
So if you plan to stay in China for the foreseeable future, getting a work permit is the only way to go. That means you either need to:
Receive employment with a company here in Shenzhen (or where you are in China)
Start your own business and hire yourself.
The first is more straight forward, but you will be under the contract and terms of that employer.
Networking in Shenzhen

You'll want to get to know locals and expats in the area for sure. More than likely you'll be traveling here yourself, or your family. Its good and healthy to meet other like minded people. Those who are trying to embitter their lives via international business.
Shenzhen has no shortage of networking events. Because you're reading this, I am assuming you can read English. That is, unless you're using some nifty Chinese translation plugin. So I'll focus on English websites and events.
I would go to a few popular English websites about Shenzhen.
* The first being Shenzhen Party. This is the first English language website for Shenzhen and is still well maintained by my friend Brent Deverman. There is all sorts of information there, from classifieds, to jobs, to apartments. But you can also keep up with events too, and they have a frequent email newsletter with events.
* If you're looking to socialize, Shenzhen Stuff (now offline) is where its at. More of a social networking site, you can create a profile and join various groups. It is a good way to make friends to party and socialize with, as those active on it are open minded to meet new people and help you out.
* Wechat, of course how can I forget Wechat. This is the chat app and now social network app that has completely taken over China. Install this on your smartphone and use it like a business card. Connect with new people you meet, and ask them if they are in any good Wechat groups that are relevant to you.
This is something I do now to help people out. When they just move to Shenzhen and want to make new friends – I'll ask them – what kind of things do you like? I'll then scroll through my Wechat groups and start to add this newbie into a bunch of groups that are relevant to him or her.
What I Would Do To Make New Friends in Shenzhen
If I was new to Shenzhen, I would signup for these English websites email list, create accounts. Then I would join groups that are of interest to me. Many of these groups have regular get togethers. On top of that, there would be events that might not have groups there, and go to those.
At the beginning I would be active in events and networking. Trying to figure out which groups and people I connect most with and then narrow it down. As I'm at these events, I'd connect with people on Wechat and see if there are Wechat groups I can join.
From Wechat, I would then chat in those groups and further connect with more like minded people. At this point I'd start having 1 on 1 coffee meetings or meals.
Yes, it might be exhausting! But you will connect with so many people and be able to filter down who you want to get to know the most and build your network foundation with. You can slow it down after a month or two. That was one thing for me, I did this for years and years. Which can be quite tiring and exhausting – but you will definitely get to the center of social networks and become the go to person.
Ready to Move To Shenzhen?
Hope this helped you out a bit. While this may oversimplify things – the main things you need are:
* Travel plans here
* Place to Live
* Source of Income
* Social Network
Guess that is true anywhere, but if you are traveling to the other side of the world it is nerve wracking! Take it step by step.
Another tip is, don't rush into long term contracts right away. Sure you may not be able to get the best deal on an apartment or business opportunity. But you need to build up your confidence in enjoying the location you have picked.
When you settl in and are confident, set some roots. Make the big step into long term leases, job opportunities or business investments. For me that took quite a few years, and not until I got married that I am confident I would stay here long term.
Life is short, and we need to try new things.
Which District in Shenzhen Are You Looking At?
Now it is your turn to share! What district of Shenzhen, China looks most appealing to you for the big move?
Connect with a Real Estate Agent Today
We have partnered with an English speaking realtor to help you find a place to live. Click the button below, fill out the form, and get the process started today!
Connect with a Real Estate Agent
---