We are heading to Shanghai! Attending the biggest Wechat conference (In English) that will be on Sept 1 – 2 in Shanghai, China! Hope to catch you there, here's the details:
Description:
Selling in China with Wechat? Looking for better ways to optimize your logistics and operational flow? Free trade zones have been getting more and more popular, but many business owners still don't tap into the full power. In this workshop we will go over:
What exactly is a free trade zone – a lot of people have been using this keyword, but what exactly is it? Why should you consider it, and when is it not the best for your business?
What are the benefits – what are the financial, operational, and other benefits of basing your business in one of the FTZ (Free Trade Zones) of China.
What you need to take advantage of it – Ok, so you're sold on the idea of leveraging a free trade zone for your business. How can you actually capitalize on it? Take action, what steps you need to take.
How to plug that into your wechat shop operational flow – and staying to the theme of the CHat conference, how does this all tie into Wechat. How you can connect your Wechat shop to the logistics and operational flow of a FTZ.
Details of the event

It is a workshop inside of CHat conference Shanghai, the largest English language conference on all things Wechat and micro messaging. The conference is a two day event from Sept 1 – 2, 2016 in Shanghai China.
This workshop will happen
Date: Sept 1, 2016
Time:
Location: Shanghai, China
About the Workshop Presenter: Michael Michelini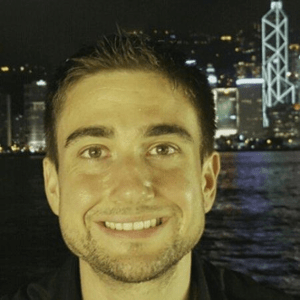 Based on the Shenzhen, China and Hong Kong border for almost 10 years, Michael lives and breathes cross border business . As podcast host of GlobalFromAsia.com, as well as co-host of ChinaBusinessCast.com, he has a lot of fun interviewing guests of all type of business backgrounds in China and Asia. He has setup and operated companies for e-commerce and sourcing, both for his own business as well as clients. Also, he is an organizer of the CrossBorderSummit.com, a premier conference for cross border business owners both selling inside of China, as well as doing international trade from Asia. Its a summit where you will stay on top of the latest trends of the import and export industry.
Signup for the workshop today!
Interested to come to the workshop and other parts of the CHat conference in Shanghai?
We have a coupon code for you! Use ZNZ69X5V for 10% discount on your tickets.
Make sure you choose "morning workshop" to buy a ticket to this workshop. Also feel free to buy a ticket to the main event of course!
Any questions, please let us know and we look forward to seeing you in Shanghai!