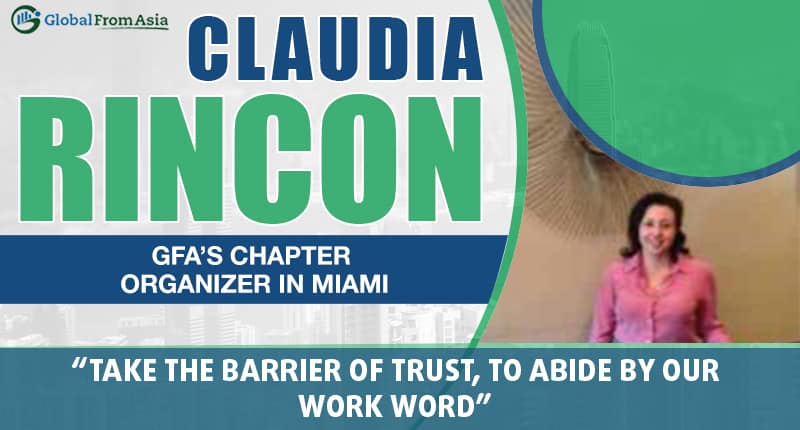 It's Wednesday once again and we're back with our new member series blog. Our next member is our chapter organizer in Miami. She's been helping GFA and organizing events in Miami. I am pleased to introduce, Claudia Rincon.
Who is Claudia?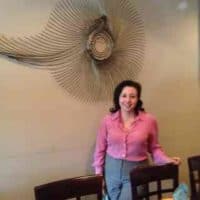 Aside from being our chapter organizer in Miami, Claudia is a former business owner who likes to do B2B. She was originally from Columbia, her country of birth. She's also fluent in English, Spanish and French and learning Mandarin too. She took two majors, one in marketing and international business. She then started traveling due to work. She first resided on Columbia then move to Chile and stayed in Mexico for a year.
She formerly worked for a Scandinavian manufacturer that covers scandinavian countries so she had the opportunity to live in European countries like in Finland and she also stayed in Switzerland for seven months. Claudia dreams to have a company of her own, an export company in Miami. She also talked about doing a beauty business but she ended up in the men's world where she currently deals with industrial and Original Engine Manufacturers.
Challenges experienced from doing business?
"We need to know people." That's what Claudia mentioned during our conversation. She also mentioned that we should take the barrier of trust, to abide by our work word. "If you say it, do it."
Do you believe there is some sort of pattern or formula to becoming a successful entrepreneur?
Her answer is persistence-perseverance along with business connections. You should be able to talk or converse with people to be able to recognize their skills. And the most important she mentioned is to "follow your dreams".

She mentioned that it's a relationship when you do business. It's going to be a win-win situation because a lot of people need what you're selling and you will be able to establish a relationship.
Claudia said that businesses are out there. They need a connector and that's why she's here to be a connector. She's passionate talking to people, and that she's able to use her skills and help people while earning from it. That as you grow, as you move on, you see a potential company.
Her feedback for GFA, here is her testimonial:
"GFA's podcast is good. New podcast format is good. It brings a more business oriented feel. It's also good to hear from Mike."