How Is Your HK Bank Search Going?
Alternative: Cross-Border Payments
Download The Checklist
Hi Michael,

We spoke online a while back regarding a HK bank account, we also met at the DC BKK conference where we spoke about the requirements and struggles of a HK bank account.

The last time I went to HK I came into a few difficulties this time I'm going with a rental month contract for my Bangkok residency (don't laugh!!), and will explain I'm growing the business in Asia etc and don't have utility bills etc.

I guess my chances are pretty slim, so I decided to hit a few banks while I'm there. This lead me to creating a spreadsheet with lots of useful info which I think I would be useful for your listeners / site visitors. I used your post as a base and then worked through.

It includes which banks / phone numbers / branches etc. So if anyone is in a similar situation to me (with slim chances) then they can organise multiple interviews as I have.

PS
Do you have any tips as to how to handle the interview at the bank? From our last conversation I understood I have to say I'm starting operations in HK / Asia, plan to grow the business there, hence the bank account…Ben
Update from a Reader Nov 2017
we are going round with banks. some feedback as below:

dah sing bank: no to passport applicant
ocbc wing hang: we dont accept e-commerce trader
bea: we cant accept TT payment that dont have full details of transaction (reason local bank compliance regulation)
DBS: on going review, no idea of account opening yet, seems that it will be costly if they willing to open
HSBC: closing our current account, been banking with them since 2009. comp secretary told us to retry opening an account again. (we called and asked for reason they didnt want to tell, asked to write : closure team for the reason)
standard charted: no respond yet
boc: need a physical office
citibank: need a physical office
UOB: need HKD1million and said they dont actually serve SME
Wing lung: no respond at all
Hang Seng: emailed documents, have yet to hear back

let us know if you have any luck with the bank. it seems that you walk in to the bank? i have been told banks in HK dont entertain walk in.a distressed reader
good day!

thought some updates for your readers.
last we spoke we met up with DBS and was told would take 3-4 weeks as long list of application.
banker said HSBC and standard charted closes a lot of accounts of late. so hence the long waiting time to pass the approval, DBS set up fees is steep HKD10000.
and i believe monthly account fees is HKD150 for online banking.

on another note, met with a RM in OCBC wing hang branch in central, tried to sell me some insurance products and said will ease my business account opening but still subjected to approval. Same info i got with Public Bank HK, wanted to discuss some products with me. Wonder if you have feedback on this? it is really easier to open a business account with them if we buy their insurance products? We didn't continue the account opening process with ocbc but was just wondering perhaps some info would be helpful to your readers who looking to open a business account in HK.

other banks that were previously said will get back to me didnt get back to me for eg. hang seng bank. Maybe because they are linked with HSBC.

i managed to open offshore business account in singapore for my HK company as well but i dont really like offshore account as i strongly believe a biz registered in HK should have a local bank account.

once i have settled my banking and get more feedback with the banks, i will probably email the team in InvestHK and HKMA about this hassle and trouble. HK dont seems like a good place for business anymore, cost has definately gone up a lot since we incorporated in 2009.
distressed HK business owner
Another Nov 2017 Update
Hi Michael, thanks for the very informative blog post – lots of interesting information and I just wish I'd seen all of this earlier!
I'm actually coming to Hong Kong on Monday (the first visit in years) and had expected to attend a bank account opening appointment with HSBC in Wan Chai. However, having submitted all the requested documents, they aren't even willing to meet with me and have denied the meeting request! I registered a HK Ltd company with Startupr.hk some months ago and was aware that the setting up of a HK business bank account could be difficult – but thought that if I visited HK in person, with the correct documentation i'd manage to get one somewhere – now I'm not so sure… To give you some background – I'm from the U.K. so a British Passport holder but I am based in Indonesia, so no HK address other than a leasing agreement for a virtual office with Jumpstart.hk
My question is this: Since I am coming to HK anyway between Monday and Wednesday next week (partly for an Indonesian visa run and also to process another visa for China to meet a potential business partner in Shanghai on Wednesday night) do you think it would still be worth my while collecting my official company documents from Startupr.hk and visiting any branches in person? Also, it sounds like you have a ton of experience in terms of doing business in Asia and I'd love the opportunity to meet for a quick coffee if you have time? There may be the chance to collaborate in some way?
PS If the traditional bank account fails I've found a new option with Neat Business.hk – so there is a chance that all is not lost yet…Richard
What I told the Bank When I Visited
A new business owner
American
Passport only, no Hong Kong ID card
Business is new, under 1 year old.
I'm a White Male, mid thirties
Clothing – button down short sleeve shirt, khaki shorts, shoes
Business Type Import Export and Marketing Consulting
I only speak English
Updates September 2016
Curious if it's still possible to get a bank account for HK company. We've been looking to do this for a while but keep getting jerked around. Recently we were about to head out a couple weeks ago to file applications, but we were told we needed approval from Mainland China to do so. So we didn't end up going. What do you believe is feasible these days? We're an e-commerce business and source/ship apparel products from Thailand. But because banking system isn't great out here we need an entity outside of TH to link up with stripe, Braintree and such. Also I'm curious if it's possible to sidestep the process by purchasing an existing HK company with bank account and transfer it into our names. Curious to hear from you what is possible these days.

Cheers, Jordan
HSBC

Account Opening in Hong Kong – Limited Company Established in Hong Kong

HSBC Bank Charges

DBS Bank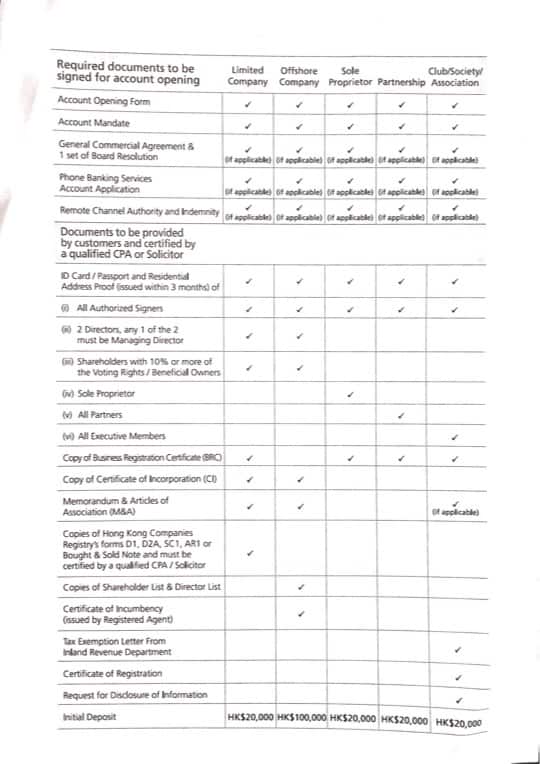 Chong Hing Bank

Bank of China (Hong Kong)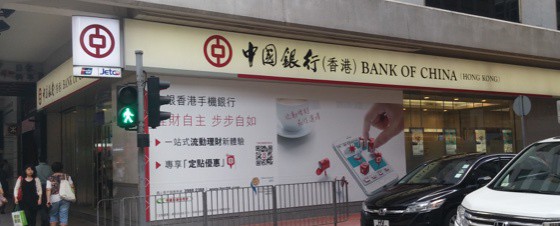 Documents Required for Account Opening Bank of China (Hong Kong) – Limited Company Incorporated in Hong Kong
Bank of Bangkok

Public Bank Hong Kong

ICBC

China Construction Bank (CCB)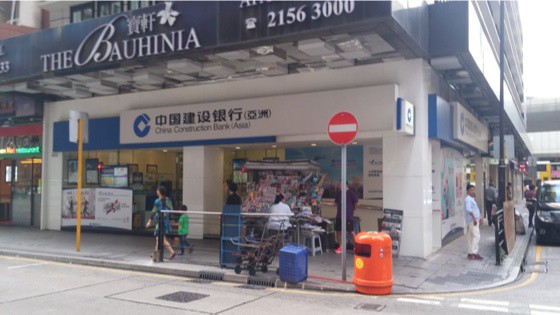 Citibank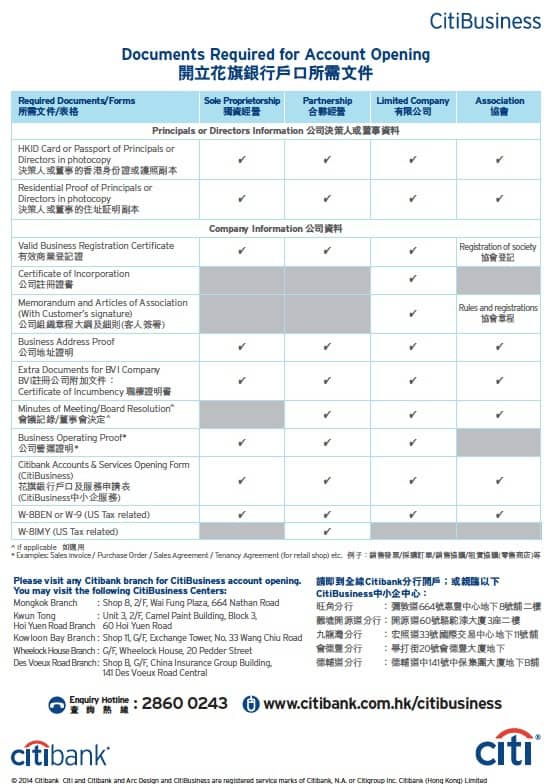 Chiyu Bank

Dah Sing Bank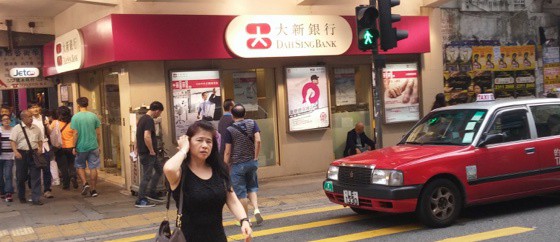 OCBC Wing Hang Bank

Wing Lung Bank (China Merchant Bank Member)

Fubon Bank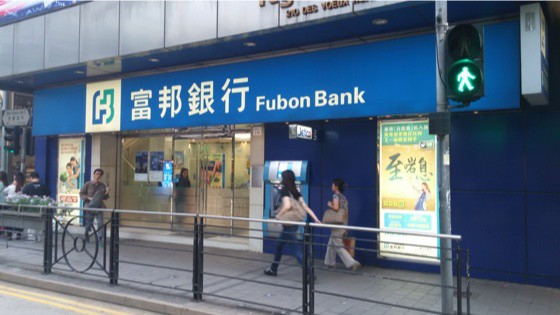 Shanghai Commercial Bank

Monthly minimum requirement: 5,000 HKD
Else 60 HKD/mo fee
Has online banking
Has ATM card
NCB Bank
Svenska Handelsbanken AB
Bank of America (HK)
Banks I Still Have Yet To Visit
ICICI Bank
BEA (Bank of East Asia)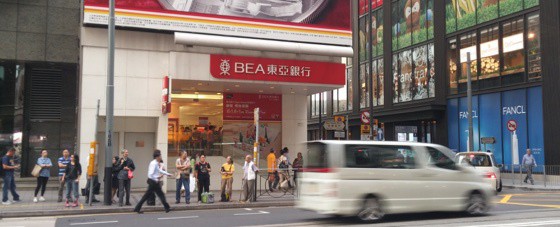 Bank of Communication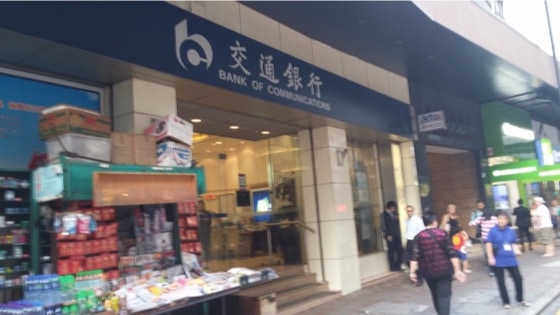 Hang Seng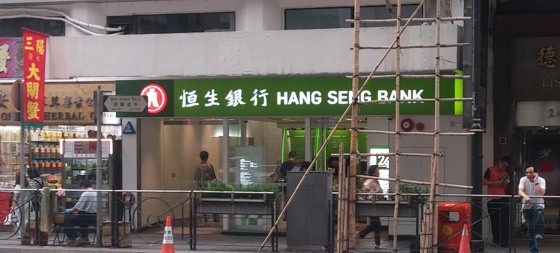 Standard Chartered

ANZ: Australia and New Zealand Banking
A New Online Bank Option – Neat HK
Common Trends When Visiting These Banks
Introductions / Referrals

Knowing an existing client at the bank seems to get certain bankers to "perk up their ears" and pay more attention to you. Others require this referral. And some banks seem to don't care at all (HSBC).

HKID (Hong Kong ID)

Having a Hong Kong Identification Card, with permanent status (there are various levels of a HKID) is definitely a help when applying. Maybe this is because they see the applicant as more legitimate. Some banks stated it was due to new regulations. Others didn't seem to ask and just had a policy for passport holders as well.

Company Age

There was some different requirements needed if your company was over a year old. Not sure if it is more helpful if your bank is older or not. Some of my friends tell me they had the bank tell them their company should be 2 years old before applying (HSBC told him). Nevertheless, there are some differences in applying depending on your company being over or under 1 year old.
Basic Checklist For Opening A Business Bank Account in Hong Kong
CI – Company Incorporation – this is the key identification for your company in Hong Kong
BRC – Business Registration Certificate – the second most important identification, this is related to your taxes at the IRD (internal revenue department)
M&A – Memorandum and Articles of Associations.
Identification of Directors – Passport or HKID of all owners of over 10% share (there are some differences here between banks)
Proof of Residence – a 3 month old or newer proof of your residential address, in English or Chinese. Government or utility bill.
Are You American – Different policies now for Americans versus non Americans
Which Banks Did I Like?
Another Option – Remittance Services in Asia
Want To Go Out On Your Own?
What Are Your Experiences?
Banking Situation March 2018
We received this from a recent blog reader:
"I'm always setting up bank accounts here in Hong Kong for redundancy reasons [removed part] Have done the same thing that you're talking about… walking around trying to get a bank account. If you're not going to receive a referral to the bank, I've seen the most success with doing everything via e-mail/phone first (directly with the RM) and then going in for a follow up about the application.

It's definitely become a lot harder to open up bank accounts in Hong Kong!

Thanks for writing this all down – it's really helpful."Cheers, Yanni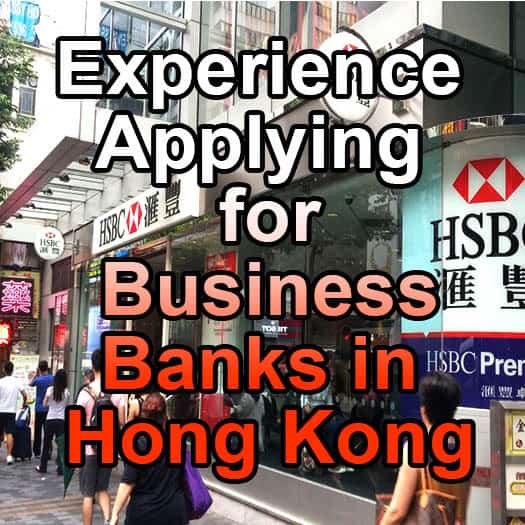 Come Truly Prepared With Our Complete Guide
---
Not messing around, are we? Then you made the right choice by investing in our Hong Kong Supercharged program to ensure you have everything you need for your Hong Kong banking and business experience.
Hong Kong Business Supercharged
The ultimate business guide for researching, setting up, banking, upkeep, taxes, growth, and more.
Invest In Hong Kong Supercharged
---
---
---