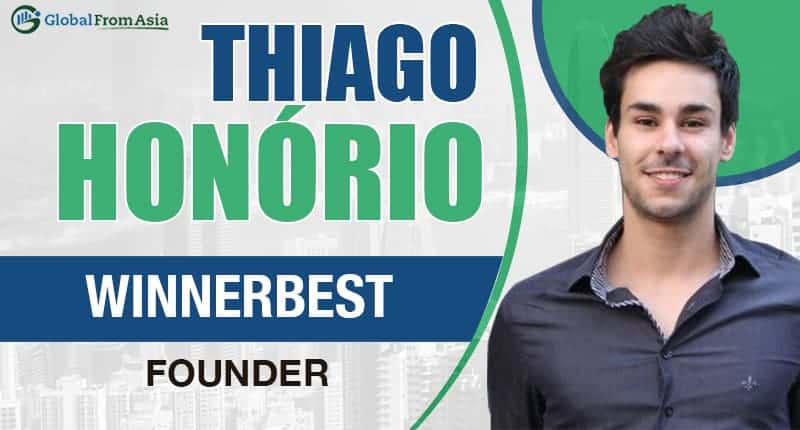 Who is Thiago Honório?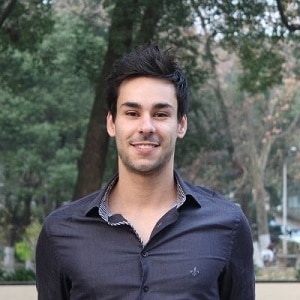 Hailing from the jaw dropping city of São Paulo in Brazil, Thiago, at a young age was exposed in the land of China. "My first time in China was when I was 16 years old." Having been raised by a family that owns a motorcycle and bicycle business, he has the experience he needed and sought his own path. "I established myself in China on 2016. I studied Chinese at Wuhan University for a year. Later I started networking with the Bicycle and Motorcycle Community here in China"
About your company:
"WinnerBest is the company I'm establishing right now in Hong Kong." As of the date of this interview, Thiago mentioned he was still waiting for the process to complete.
When did you get started with the business

"I started working as an agent here in China for some factories and that's how I started working here, I've been doing this for 9 months, I take my Chinese clients and bring them to Brazil and introduce them to many business clients there.
When I was in Hong Kong, I was in the beach drinking some beer, suddenly I heard two guys speaking in Portuguese, I approached them and they told me what they do. They opened everything on what to do about dropshipping business cross-border business from China. Two months later, those guys became my clients and we started the warehouse partnership in China and I really liked the way they worked
In the meantime, there is also this opportunity in the cross border e-commerce here in Brazil. Right now, it's very small, we only have around 500 websites that do cross border."
What made you get into this industry
Because of his past experiences and having knowledge about e-commerce he decided on this path, "because of the Agent thing that I've been doing e-commerce just feels so natural to me."
"I made a partnership with one trade company then we started sending products to the end-user of their website. All products are packed one by one and are sent directly to the end-user. I also provide this kind of service with the partner I have here in China and we have a warehouse, and we already have 3 clients in Brazil with good traffic."
What are some of the challenges that you faced that you had to overcome?

In Brazil, when they do e-commerce, they are not so clear regarding where the products came from and so many people become upset and cautious when doing e-commerce. "When the customer buys it and the product would arrive only after 60 days or 90 days, they become furious with the website owner, and they would complain. After one year of having so many complaints, they would shut-down."
Your company's mission and vision


Many eCommerce in Brazil do the same style, they trick the customers in a way that the customers are not sure that the products are actually imported products. So my main goal with this website is to be very open and tell my clients using many tools like videos and inbound marketing, creating content like a blog and inform to them that these products came from China and these are high quality products.
What can you say about Global From Asia

"First, I used to listen to Global from Asia back in Brazil. When I first came into China, I was checking in the internet where I could find some information about how to do business in China. I wanted to be prepared on what I was going to do here and I found out that Global From Asia can help me. I wanted to be part of their community so I got a membership and it was a good step. Things were more clear to me and now I know what to do, I know how to prepare and what to prepare for. Not only this but Global From Asia can also help in getting to know other clients, warehouses also getting experiences and the community is there, always helpful if you need to ask something someone would reply to you it's good to be in a group where the people are doing the same things that you are doing so I feel very glad to have entered the group."