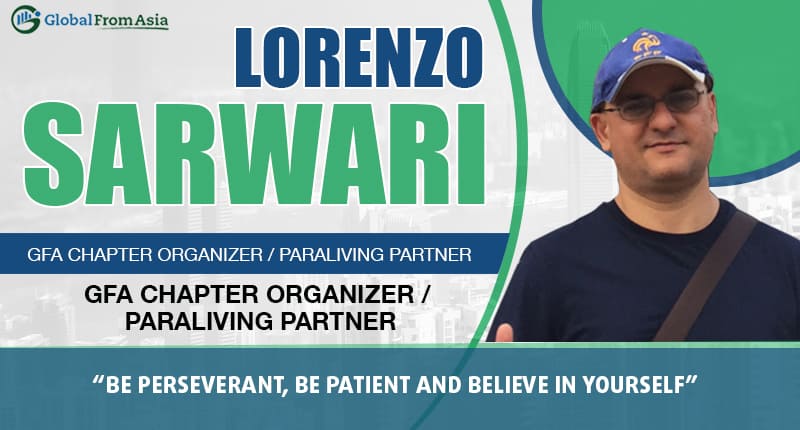 Our featured member this week, is our Chapter Organizer/ Speaker in HangZhou. His passion as a football coach gave him the opportunity to pursue his dreams. A great guy indeed, Lorenzo Sarwari.
Who is Lorenzo?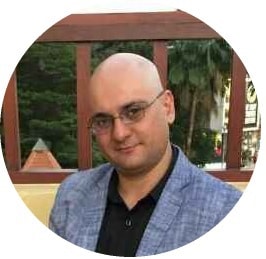 Lorenzo is a Canadian who grew up in the south west of France. He moved to China about 2 years ago after he got a job offer he couldn't resist. After a year and half of coaching and teaching English, French, Spanish, Italian and Portuguese, and seeing all the opportunities around him, he transitioned into business.
Lorenzo is currently based in Hangzhou and after having spent 6 months in Shenzhen where he finally met Mike in person after years of listening to his awesome podcasts. He also attended the Cross Border Summit last April in Shenzhen where he met so many awesome people!
He also started his FBA business taking advantage of the key strategic location he's in, specially with Yiwu, the biggest wholesale market in China and the world, right in his backyard so to speak.
Introduce yourself: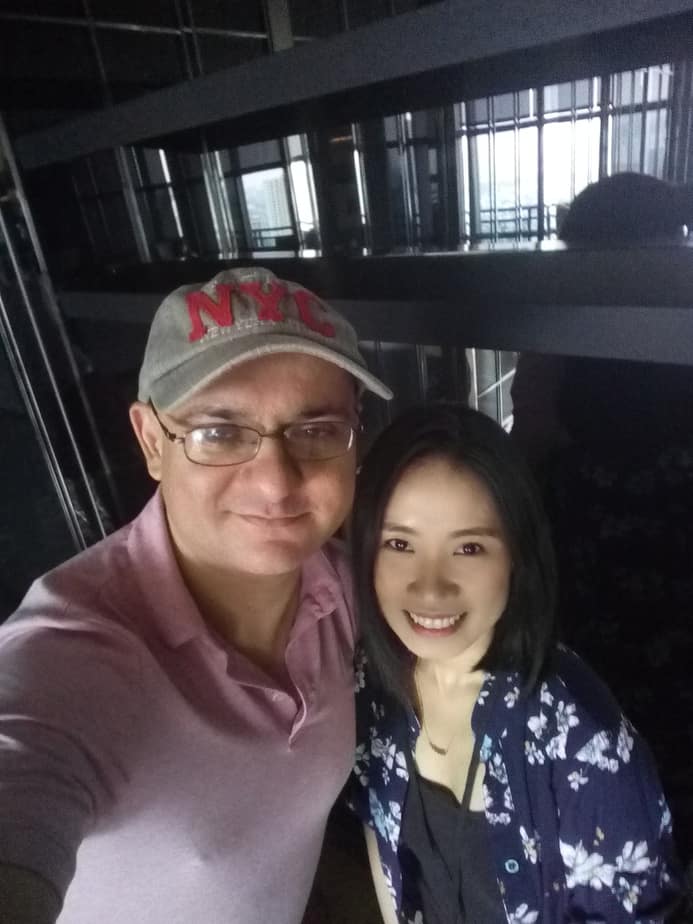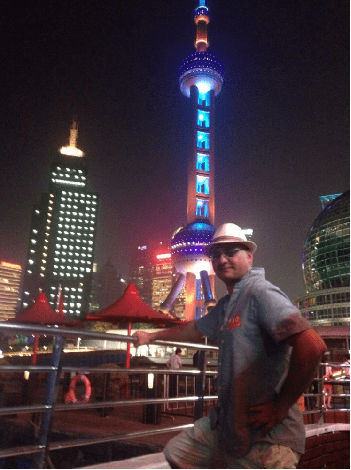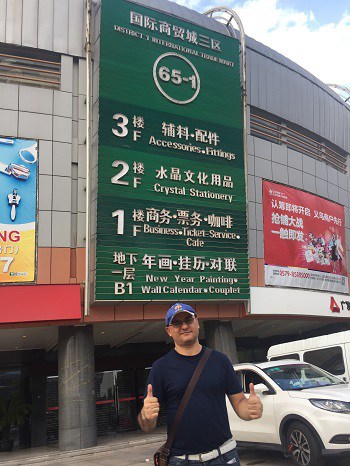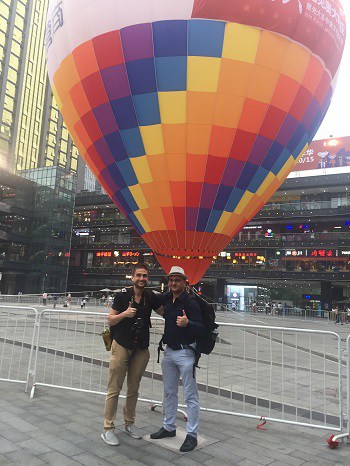 "Been to china for 2 yrs and been a football coach before jumping into business but I'm always been an entrepreneurial type of guy and actually my company moved me to Shenzhen in February and that was a blessing in disguise because i loved it too many networking events, business events, conference and that's when we actually finally met been listening to mike's podcast for years and years and it was , i'm happy, very awesome to finally meet you ."
"Then when I was there, I made a lot of contacts factories people and all that. And when my work visa expired in june i decided not to renew it but instead go full on business , that's what I'm doing now working on ecommerce business you know and I'm in Hangzhou now helping establish Global From Asia brand in Hangzhou and holding events and stuff like that, so that's what I'm doing and I'm very excited. We had our first event last Friday night despite of the bad weather. A nice little crowd showed up , a very good group of people came there who are interested and hopefully the next one is going to be bigger. So yeah the next one we are expecting you Mike to show up that would be awesome. "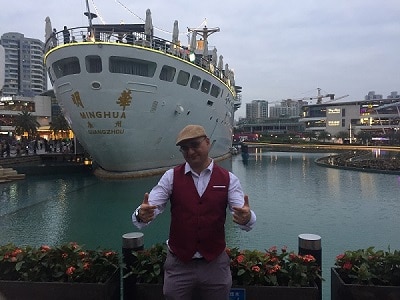 Introduce your business:
"I'm just starting my FBA Amazon business, I'm also building on top of the Global From Asia events. Also, I've been a football coach in China, football is my passion, played football all my life and with the friend of mine, he's French we've connected in the world of football and we're also building football camps and also now tennis camps because of the east contacts for Chinese kids to European top clubs and all the big names like AC Milan, Barcelona Real Madrid, Arsenal Chelsea Man City, PSG , Atletico Madrid and all the big clubs Mallorca . We have contacts with them and that's one of the projects I'm working on, to build and take a group of Chinese kids next summer to have a football camp not only football camp but cultural language and a great unique experience on Europe to see how people especially the players when you do football, what it is to be a football player because they will be living in the football academies of those clubs, that's also one project I'm working on and yeah it's good."
How did you get your idea or concept for your business?
"As I said because of football. I played football all my life and my passion my second religion and for me it was natural to jump into that because especially now in China football is booming. There's a lot of investments made by the government and the President of China, Xi Jinping is a huge football fan himself and they've been investing a lot of money on football game all across China so I think it's a good match, a good fit and that's one project I'm working on. It's going to be a long term project because with the Chinese you know it's very different in dealing with non-Chinese so it's all about trust you know both establishing yourself and gaining their trust and making them understand you're going to be there long term, so that's how i get the idea."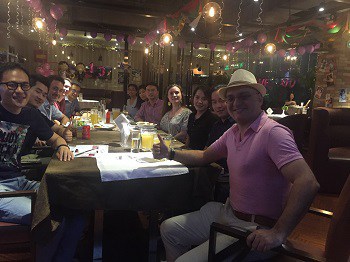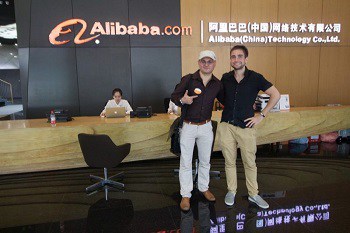 Company Mission/Vision:
For the football business:
"Mission is basically to as far as the football campus is concern , to allow the Chinese kids and for the parents , for the kids to get their training and to also offer activities, sightseeing , wine tasting , shopping, casinos because you know Chinese loves gambling. A great opportunity to allow the Chinese to experience what really its like and to experience and experiment living as a true football player for a week or two. Giving them that exposure and dream because some of them can spark a desire to become a professional football player. So basically to open a new world to the Chinese and also to the clubs in Europe to allow them to get into the Chinese market."
For the e-commerce:
"Building a brand, building a big business. My goal is to build a seven figure business within three years of Amazon. Especially going to focus on the European market as I speak six languages and used those six language skills to tap into the French, Italian , Spanish and also later on the Mexican , the Latin American and I can't wait for the Brazilian market Amazon to be open because that's going to be massive! Build a global brand within three years."
What challenges did you experience from doing your business?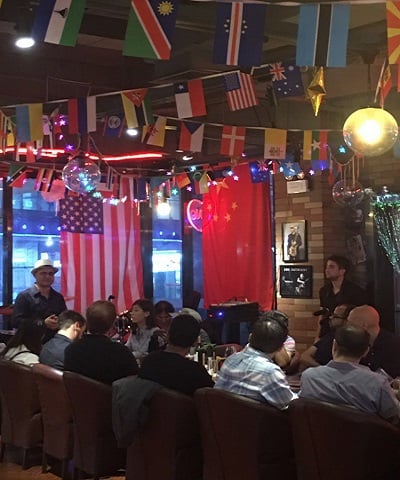 "Well, when you have a job , once you leave your job by the end of the day it's finished. You don't have to worry about it, you don't have to answer to customers inquiries, at least for most jobs. You just leave your work at the office until the next day. But when you have a business that's 24/7 it doesn't stop. Specially the time difference in Asia , sometimes I had to do a business call at around three o'clock in the morning since it's 3pm in the east coast. I'm sure Mike and others doing business in the US knows that."
"Another big challenge for me , is understanding and dealing with the Chinese because Chinese way is different it is not as easy as straightforward. For them it's logic, but for us it's everything . Our logic is to just go from point A to point B the fastest most efficient but for them it's like the cartoon way, going around and around, zigzagging and stuff. You'll look and you'll ask, why are they doing this? it doesn't make any sense . But then again it's Chinese logic , it's different and to do business in China, you have to understand and apply the rules as it is. Adapt and be very patient with the Chinese and learn to deal with the Chinese."

Do you believe there is some sort of pattern or formula to becoming a successful entrepreneur?
"Be perseverant , be patient and believe in yourself . Yes it's cheesy but that's the way it is. Especially in the beginning people will tell you to quit, but that's when you need to be perseverant and patient. These things are very important. Surround yourself with like minded people. That's how you get your energy in the beginning and unending support. I think that's the key."
Feedback:
More events, working on Hangzhou in China. Would love to organize a huge conference. Creating more podcasts. More content on doing business with Chinese.