Japan is one of the most unique countries in the world with their own culture and customs that seem so different from other countries around the world. Some people are drawn to these differences while others are intimidated by them, not knowing where to start when they get there.
This is especially the case when registering a company in Japan as a foreigner.
The perception is that Japan is one of the most difficult countries in which to start a new business. But if you're thinking about doing so, there may be some good news! Registering a company in Japan as a foreigner is actually not especially difficult, but there are certain particulars that have to be taken into account.
Foreigners are free to set up companies in the same manner as Japanese nationals under the Commercial Code of Japan. The Japanese government has established a simplified registration process for foreign nationals who are interested in starting their own companies here.
You'll still have to take all the steps required by law but many are now easier than they were before this change was introduced.
This article seeks to introduce the basics for those looking into starting a company as a foreigner in Japan.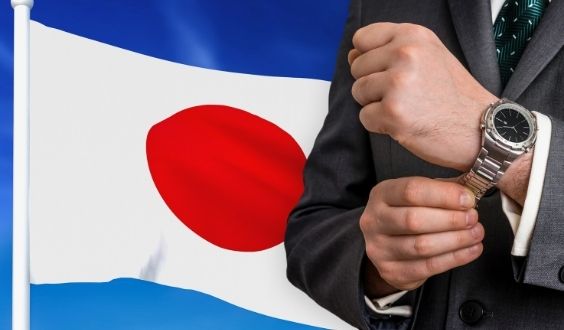 Steps to Registering a Company in Japan for Foreigners
Step 1 – Procure the Right Visa
Foreigners need to procure the right visa when registering a company in Japan. There are a couple of visas that can be acquired and used, namely the 4-Month Business Manager Visa or a Start-up Visa.
4-Month Business Manager Visa
Starting in 2015, the 4-month Business Manager Visa is for foreigners who can prove that they are currently trying to start a company or business. With this visa, foreigners can start or manage a business in Japan, engage in business management for a company in Japan, or manage a business on behalf of a person or corporations.
When applying for this type of visa, Japanese officials will look at whether or not the foreigner is "substantially participating" in managing a business.
Applying for this visa requires any of the following requirements to be met. First is to have at least two or more full-time employees living in Japan. Next is having capital amounting to 5 million yen and more.
If there are other requirements that can equal or have substantial weight similar to the first two, they will be considered on a case to case basis by Japan's Immigration Bureau.
These requirements are meant to establish a certain sense of scale for the business. This means that it is necessary, and even important, to prepare relevant documents – like business plans – and explain clearly what the business does.
These will help establish whether the company will have any benefit to the economy of Japan.
This specific visa will be issued to foreigners prior to their arrival in the country. This means that all the requirements and documents need to be provided beforehand.
Within the 4-month timeframe, foreigners should use this time to get a residence card, open up a bank account, and register the business.
Start-Up Visa
With the Start-up Visa, you'll have 6 months instead of 4 to prepare for starting your business. This visa is applied for in the various prefectures. Not all prefectures have them.
The available prefectures to apply for include Aichi, Sendai, Niigata, Tokyo, Hiroshima, Fukuoka, and Imabari. The various documents to be submitted differ between the prefectures.
As an example, Tokyo's requirements include your resume, a copy of the passport, a plan for business startup business activities, and an application for confirmation of business startup activities among others.
Check on the various requirements depending on which prefecture you'll be applying in. As opposed to the 4-month business manager visa, foreigners need to already be in the country to apply for this visa.
Once all the required documents have been procured and readied from the prefectures, foreigners can then apply at the immigration bureau. This visa can be extended to 6 months.
The duration of the Start-up Visa should also be used to get a residence card, open up a bank account, and register the business.
Step 2 – Open a Bank Account
The next step is opening a bank account. Since it is an important requirement, it is best to get one open as soon as possible. There are several banks that make opening bank accounts simple and straightforward for foreigners. These include:
Shinsei Bank
Seven Bank
Sumitomo Mitsui Banking Corporation
Japan Post Bank
These banks are good because their service caters to foreigners. If you have opened a bank account when buying real estate, this will work as well. Shinsei Bank is a bank that caters to buying real estate (for loans) and registering companies.
Just like the requirements for Start-up visas in prefectures, the requirements for opening a bank account differ per bank. However, here are common requirements that banks ask for:
Proof of residency which can be procured from the government office where you live
Contact information
A Japanese residence card
A proof of residency rights that include either the start-up or the 4-month business manager visa
An initial deposit amount of several thousand yen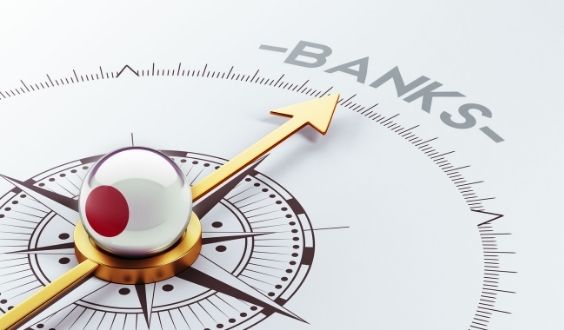 Step 3 – Procuring an Office Space
After the bank account, the next thing you need to procure is the office space. Foreigners have the option of procuring office space short-term or long-term. Before we go over the benefits of both of these options, let's talk about important renting terminologies that you first need to understand.
Lease Terminologies
Rent = This term is fairly straightforward and means the same wherever in the world. It is basically how much you pay for the office space. In Japan though, the rent is based on a term called "tsubo" which is a measurement unique to the country. It is roughly measured as 3.3 meters.
A Free Rent Term = The person or parties offering the office space can offer a free rent term. One example is paying for 11 months only and having 1 month free. Management fees are usually separate though.
Sales Tax or "Shouhizei" = The sales tax is the fee that lessors need to pay. It is comprised of 8% of the rent, management fees, amortization fees, renewal fees, and others.
Fixed Amortization fee or "Shoukyakuhi" = Once you approach the end of your renting contract and move out of the office space, you will be required to pay a fixed amortization fee. This is taken out of the security deposit and will likely cost as much as two months worth of rent.
Security Deposit or "Shikikin" or "Hoshokin" = The security deposit is paid upon initial renting of the office space. This is returned 3 weeks after leaving the office space. When returned, several fees will be subtracted including general cleaning, restoration, and fixed amortization fees. Depending on the size of the office space, it can cost 4 to 8 times a month's rent for small to medium spaces, and 6 to 8 times for larger spaces.
Short-Term Rentals
Short-term rentals are a good option for business owners these days. This is especially the case due to the fact that Japan's demand for new businesses and growth is constant.
These rentals have numerous advantages and disadvantages for picking short-term rentals.
| | |
| --- | --- |
| Advantages | Disadvantages |
| Low start-up costs | Already established decor and designs |
| An address in the town center | Meeting or conference rooms shared with other renters |
| Included furniture, equipment, and IT infrastructure | May send message that business is small |
| Management options | May be more expensive than renting a bare office |
| Lease terms that are flexible and manageable | |
Long-Term Rentals
As opposed to short-term rentals, long-term rentals allow for renters to cultivate their own image, decor, and culture. Furthermore, there are many types of these spaces available, and a quick search can yield plentiful results.
Step 4 – Ready Articles of Incorporation and Other Requirements
Also known as "Teikan", the Articles of Incorporation are essential to registering a company in Japan. Depending on the type of business structure, the actual items in the articles of incorporation vary.
In order to simplify the requirements, these can be categorized as Articles of Incorporation for an individual foreigner and those for foreign companies. Let's take a look at what these requirements are.
Requirements for Individual Foreigners
A seal certificate = In Japan, a seal certificate is known as an "Inkan Shomeisho" by the investors and directors. These can be procured from the local city hall. A substitute would be a signature attestation which can be retrieved from the Japan embassy from your country of origin.
A personal bank account or passbook
All of these requirements, as well as other pertinent documents, need to be sealed and signed by all investors and directors.
Requirements for Foreign Companies
The seal certificate of all directors issued within 3 months time
The parent company's registry certificate issued within 3 months time
The bank account of the representative director or a bank statement
Just like the requirements for individual foreigners, these need to be similarly sealed and signed by all investors and directors.
Company Seals
Apart from the requirements above, there is one other important requirement. This is a requirement for both individuals and companies, especially if you will be staying for a long time in the country.
In Japan, it is required for companies to have a company seal. Also known as a "Hanko", it is basically a stamp that attests to your identity. As opposed to the west where businesses require the signatures of certain people, in Japan these stamps are used.
There are three company seals that are required:
Kaku-in = A Kaku-in company seal is a seal that represents the entire company. It is less formal in nature, and therefore can be used for significant documents of less significance.
Ginko-in = The Ginko-in is a stamp used for business with banks. There is a personal Ginko-in and one for business. These are usually used to open and access bank accounts, and apply for loans. There are some banks that do not require this type of seal from foreigners. It is best to check for the requirements of the bank you will be signing with.
Kaisha Jitsu-in = The Jitsu-in is the most important seal. The design of this seal is unique, and this uniqueness allows for the one who has the seal to avoid any instances of forgery. This seal is reserved for important matters like buying a house or starting a company.
Each of these seals vary in price. The price would most likely depend on the material that was used to make it, the design, and which authority office you are registering with. A good price range would be anywhere from 8,000 to 20,000 yen for a whole company set of seals.
Business Licenses
Finally, we have business licenses. Depending on the type of business, they may require licenses to run. These licenses usually take 2 to 3 months to obtain.
There are many industries that require licenses. These include industries like real estate, food, financial services, medical businesses, cosmetics, and many more. The requirements vary per industry.
The best thing to do is to consult with professional legal services to find out whether the industry of your company requires a business license and what the requirements are.
Step 5 – Notarize the Articles of Incorporation
The process of notarizing the Articles of Incorporation will largely depend on the company's type of business structure. The two relevant types are Kabushiki Kaisha (KK) and Godo Kaisha (GK). KK is very much like a corporation in America while a GK is like a Limited Liabilities Corporation (LLC).
For a GK, the only things that need to be notarized are the revenue stamps. This should cost somewhere around 40,000 yen.
On the other hand, for a KK, all Articles of Incorporation need to be notarized. This will cost 50,000 yen, and combined with the notarization of the revenue stamps, will cost a total of 90,000 yen.
The notarization is done at the notary office, also known in Japan as Koshonin Yakuba.
Step 6 – Depositing Initial Capital

A company's bank account will not be available until the whole registration process is finished. Thus, depositing the initial capital must be done with your personal bank account.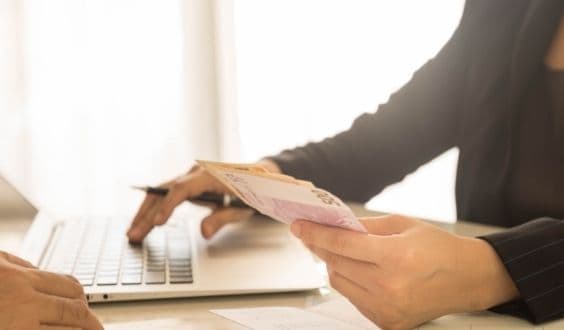 Step 7 – Readying the Documents
We are nearing the end of the registration process. Before heading towards the actual registration process, there are a couple more documents that must be procured.
These documents are a letter of agreement from the director that says that you will be assuming the company office. The other document is proof that the registration for the company's seal is completed.
Step 8 – File for Business Registration
Once everything has been taken care of, it is time to file the application for business registration. This is done at a Registry Office, also known as a "Homukyoku" in Japan.
For KK businesses, this will usually cost 150,000 yen. GKs on the other hand will cost somewhere around 60,000 yen.
Step 9 – Procure the Corporate Number, Seal Certificate, and Registry Certificate
The final step we have is to procure the corporate number, seal certificate, and registry certificate.
The registry certificate and seal certificate can be obtained from the Legal Affairs Bureau. These documents basically state that the company and seal have been registered. These documents are usually presented when opening up a company bank account.
Finally, the corporate number is assigned by the National Tax Agency. It is a 13 digit number that needs to be imprinted on documents pertaining to employee contracts, taxation, and social insurance.
Work Bearing Fruit
The process for registering a company in Japan for foreigners is fairly straightforward with a number of steps. It must be stated though that it does require some legwork and effort. However, the work put into starting the company will hopefully bear fruit as your new company in Japan vies for success.