We at Global From Asia now have also entered the Amazon FBA brokering business! If you'd like to cooperate with us - we would love to hear from you. Read up and watch our announcement video from Mike here.
---

Getting on board the eCommerce industry has been an enticing path for many existing and would-be business owners. The many trading platforms available made it easier to try and dip the hands into the business. Amazon FBA for one is a platform often considered by many as their base for their eCommerce business with a chance to go global. Different success stories have encouraged many to learn how to start selling on Amazon FBA. And, while there are also stories of business failures at the early stages, many are still willing to take the risk.
There are also options to consider when starting your eCommerce business. You can assess then decide between buying an eCommerce business or start from scratch. Or, if you are an already existing Amazon FBA business owner that has grown your eCommerce business profitably, you can sell it to those who are wanting to take it for themselves.
You can see from this that eCommerce is not only confined to trading of products or services online, it has also become a trading of existing websites or the Amazon FBA business, in general. As with the business acquisitions going on offline, there are also such acquisitions in eCommerce. Unless you want to handle on your own, the acquisition or the selling of your business and all the other related activities, Amazon FBA brokers can execute the deals for you. Let's first find out what an Amazon FBA business broker does.
What does an Amazon FBA Broker do?
You might think that an Amazon FBA broker will just act as a middle man and get the cut from your sales proceeds if you are selling, or potential savings if you are buying.  But if you have no experience whatsoever in buying or selling and would want to maximize your income out of the transaction, or if you do not have the luxury of time to be doing everything to get the deal done, certainly, you would want somebody to make it easy for you.
These are the things that an Amazon FBA broker can do for you:
1. Assess and do the valuation of your business
The first thing that you must know should you decide to sell or buy an Amazon FBA business is how much it's worth.  At this phase, legitimate brokers usually provide a free, no-obligation valuation of your eCommerce business. As you may know, brokers charge on a success-fee basis.  
While they can only approximate or provide you a range on the valuation of your business, said information can be one of the deciding factors whether to sell or buy a business.  
At this stage too, the brokers can tell you if it's the right time to buy or sell.  If they deem it not the right time yet, they can work with you to strategize a plan if you are looking at selling or buying a business at some point in the future.  Ultimately, the exact valuation will be the price you are willing to pay for if you are buying or the price you are willing to sell your business.   
2. Prepare the sales memorandum
The sales memorandum will serve as the prospectus of your business that will be distributed to potential buyers or investors.  This is a sales material that contains all the details that are valuable for sellers or buyers to make informed decisions. The information contained therein would include the financial position and condition of the business; statistics and data on your business' online performance based on Google analytics and other metric platforms; supporting documents or information regarding your financial, business and legal standing; and all other details that will put your business in a position for a successful sale. 
3. Market and promote your business
As with any other sales efforts, marketing or promotions is a necessary step to do.  Most brokerage firms have an established marketing team to do the intensive promotion of your business to buyers that are already in their database and marketing even in other platforms for more potential buyers.
The marketing team is very hands-on at this stage in dealing with buyers, answering their queries, send proposals and offers to negotiate.  They take, out of your hands, this effort for which you do not have time to do.  
4. Negotiate the sale
After having identified the potential buyers that have the most serious offer, the brokers then open the negotiation table.  They do the negotiations on your behalf but at times may require you to sit down and discuss with the buyer along with them. They also will advise you of the best strategy or offer package based on the outcome of your negotiations.  
It is at this stage where a Letter of Intent that details the package and the timeline for the succeeding activities until the deal is closed.
5. Do due diligence
A thorough evaluation or investigation is a crucial process for the buyer before deciding on the sale.  Others that are trying to administer it on their own often sees this as a very difficult step or task to do.  So, they will often skip this part and leave everything to instinct.
The brokers, on the other hand, have the expertise to probe and conduct due diligence.  And since there is a timeline and an agreement that they must follow, you are assured to a very large extent that they will deliver.
A probe is made on different aspects of the business such as the financial, technical and operational, the legitimacy of the business and ownership structure, legal and the traffic of the website.  All these are probed to verify if the discussions and the claims made during the negotiations are true and valid. This also gives the buyer a higher level of comfort in the business being negotiated for sale.     
6. Sealing the deal
After the buyer has been identified and all other pertinent activities are completed, it's time to draft the contract or agreement.  The brokers also have their team that prepares all the legal documents for you based on what has been agreed during the negotiations.  But even if they have the expertise in legal documents, it is best that you still review the agreement that you will be signing, with the help of your own lawyer.
Once the document is signed as facilitated by the brokers, they now will handle the transfer of funds and the turnover of the business assets.
7. Administer the after-sales support
It is very likely that the transaction will not entirely end at the turnover of assets.  Like any other sale, there are processes after the exchange where there is a need for the buyer and the seller to engage until everything is settled.  The brokers' role here is to ensure the smooth transition from the seller to the owner so the business can run under the new ownership.     
What to consider in choosing the right broker

There are factors that you have to consider in choosing the right broker to trust.  You also have to look at your particular needs and try to see which among the many brokers can fit the bill.
1. Legitimacy of brokerage operations
Of course you have to ensure that you are dealing with a legitimate broker and not some fly by night firm that can scam you or defraud you.  A quick search in google can tell you a lot about a brokerage firm. Just remember that not all that rank the highest in the search engine may be legitimate.  But of course if you cannot easily find them in your search, then that must be a red flag to you.  
Try to look into their membership with reputable brokerage associations such as the International Business Brokers Association (IBBA). 
2. Success rate
The higher the success rate, the more confident you will be in dealing with that broker.  The challenge there would be to prove how true is the success rate that they are publishing to have achieved.
3. Network size
The bigger the network as can be shown in their database can mean for you, a bigger potential for a successful sale.  Again, they might be padding their claim but you can always find a way online to verify.
4. Privacy policy
Confidentiality is of utmost importance in these transactions.  You might want your plan of selling or buying confidential to people other than you. Or, if you are planning to sell your business, you wouldn't want to disclose some information to your clients or your staff.  You will be placing a great deal of trust in the broker that you will choose. A confidentiality provision in your agreement with the broker must be in place to protect your information.
5. Scope of operations
There are brokerage firms that operate only in certain areas or countries.  If your intention is to target those areas then they could work with you. But if you want a wider exposure then you can work with brokers whose scope of operations are more global.
6. Recognitions and awards
They might be seen as only an icing on the cake but recognitions and awards, especially those given by reputable bodies, manifest the kind of operations and accomplishments that a certain brokerage firm has.  They can add comfort to you and can build your trust on the broker that you are eyeing to work with. 
List of Brokers
With these acquisition deals going around, a lot of Amazon FBA brokers or merger & acquisition firms have also emerged. Here are some that are consistently being mentioned as the top brokers/investors that can help you buy or sell your business: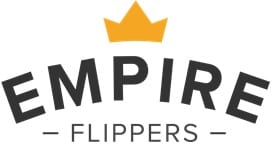 Established in year 2013

An Inc. 5000 company

Awards under their belt include: Inc. 5000 awards for fastest growing companies in America for years 2016 – 2018; several IBBA awards in year 2017 such as the Deal Maker, Top Deal Maker, Top Global Producer and Chairman's Circle award

The go-to site for those looking to purchase 7-figure deals
Read our review on Empire Flippers here.  

Established in year 2010

Has over 50 years of

combined experience in investment banking, strategy consulting, technology and entrepreneurship.

An Inc. 5000 company and a member of the National Association of Certified Valuators and Analysts 

Awards under their belt include: IBBA Deal Maker award for year 2015 and 2016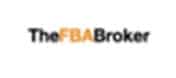 Established in year 2016

Has more than 17 years experience in

marketing, sales, management, and negotiation

An

IBBA member

Specializes in

eCommerce M&A, Amazon based ecommerce, Negotiation, Direct Response Marketing
Get to know and connect with founder, Coran Woodmass here.
Know his thoughts about selling your Amazon FBA listing/business in our podcast here.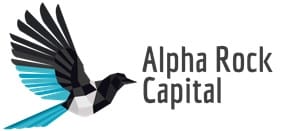 Established in year 2017

More of a digital acquisition firm that invests or acquires Amazon FBA and Associate businesses and applies growth strategy

Acquire and professionalize small to medium-sized Amazon FBA businesses

Specialties include:

hedge fund, investment, and e-commerce

Holding company that invests in small-cap businesses

They partner with entrepreneurs to find the right business to acquire based on their skills and interest

Systematize the business processes to be able to focus on growth

Provide strategy around public offerings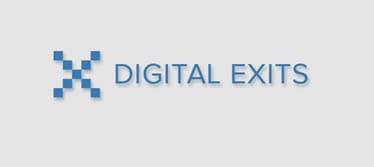 Established in year 2011 as Brokercorp.com and rebranded in year 2013 as Digital Exits

Sell online businesses with yearly profits of $100K up

Specialize on lifestyle, high-end and high-growth eCommerce businesses or companies

Also organizes financing for the buyer

Established in year 2009

Popular to small and startup online business

Will work well for those businesses making under $100K yearly income

Sell websites, apps, domain names

Boasts of about 120,000 users and over 250,000 businesses sold world-wide

Established in year 2003

Merger, acquisition & strategic advisory firm serving middle-market companies

Do strategic

growth plans and business valuations, growth capital and buyer-matching solutions

Focus on:

business services, consumer, energy, industrial, technology, internet, digital media, and healthcare

Established in year 2008

Mergers and Acquisitions broker specializing in cash flow positive digital assets

Focus on: websites, eCommerce (including Amazon FBA and Shopify), lead gen, SAAS, membership sites and domain portfolios

Can administer up to 8-digit deals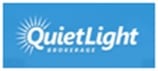 Established in year 2008

Sell high-value online businesses of  6- to 8-digits

Has sold over 600 businesses of more than $150,000,000 in total value

Focus on: eCommerce Amazon, SAAS and content websites
The best Amazon FBA broker to choose

The list above is just the top of mind for Amazon FBA brokers.  But there are more in the industry that are also legitimate and existing.  As responsible entrepreneurs, you must do your work in assessing your specific needs and researching on the services of  various Amazon FBA brokers. From there, you can gather which among the many brokers can cater to your requirement.
Know of more brokers that you deem must be on the list?  Please let us know in the comments below so we can update the list to help entrepreneurs have more options and maximize the potential income or savings out of selling or buying businesses.  
If you are thinking of selling your Asia-based business, we can help match you with different brokers and dealers here.