Are you an Accredited US Investor
Looking For Amazon FBA Exposure?
Then we'd love to have you consider Alpha Rock Capital's investment opportunity!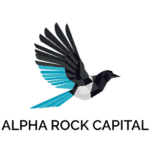 The host of Global From Asia, Michael Michelini, is a partner and shareholder of Alpha Rock Capital Holdings, Inc – a Delaware registered Acquisitions firm of Amazon FBA brands. With over 10 brands fully owned and managed in-house, this provides investors a pure-play investment in Amazon FBA third party seller upside.
---
---
There is an opportunity.
Many ecommerce and online business owners setup their company and get things rolling only to realize there is a lot that needs to be done.
Product development
Listing creation and optimization
Content marketing
Customer engagement and followups
Logistics
Inventory control
Paid Advertising
The list goes on and on.
As businesses grow, owners can quickly become overwhelmed and decide that maybe it's not worth the headache. They have built something great, but want to take their profits and move on to the next thing.
Well – this is what Alpha Rock Capital is all about. Our team has decades of experience in ecommerce and online businesses and we see massive opportunity in rolling up a diversified portfolio of digital assets for people to invest in.
How does a rollup model work?
First, the mere idea of taking multiple products being sourced from the same region, say China, and consolidating shipments as well as merging sourcing operations.
Next, the task of managing paid advertising which is more and more important in Amazon can all be put into one workflow.
Creation of products and listings, content marketing, inventory oversight – you get the idea – can all be centralized and optimized by experts in their fields with dedicated teams.
Alpha Rock Capital is fast too, our 7 day due diligence process means business owners selling their businesses will get fast responses and terms they can accept while other potential buyers are sitting on their hands.
Speed, seasoned experts, and access to a diverse group of investor networks around the world combined with "new business models" of digital businesses provides Alpha Rock Capital Holdings competitive advantage in the digital business acquisitions space.
If you're looking to sell your business or invest in our portfolio, then check out http://www.alpharockcapital.com today and fill out our connect form.
WE LOOK FORWARD TO DOING BUSINESS WITH YOU.
Get in Touch