Japan is a great country for digital nomads. It has one of the best public transportation systems in the world, it's safe, and clean. English speakers are relatively common and there are plenty of jobs available.
With that said, if you're considering moving your family, then this post will help you understand both the requirements, process, pros, and cons of the digital nomad life in Japan.
Understanding the Digital Nomad
What is a Digital Nomad?
For those unfamiliar with the term, a digital nomad is a person that depends on telecommunication technologies – like the internet – to make a living. Digital Nomads typically work remotely for companies or run their own online business.
These digital nomads are able to work remotely from a variety of countries and locations such as cafes, parks, libraries, rentable workspaces, and anywhere with a decent internet connection.
Interestingly enough, this term was coined way back in 1997 by Tsugio Makimoto and David Manners. They theorized that in the years to come, a powerful device would emerge that would allow employees to take their work wherever they want to. With the rise of wireless internet connections and powerful laptops, this has come to fruition.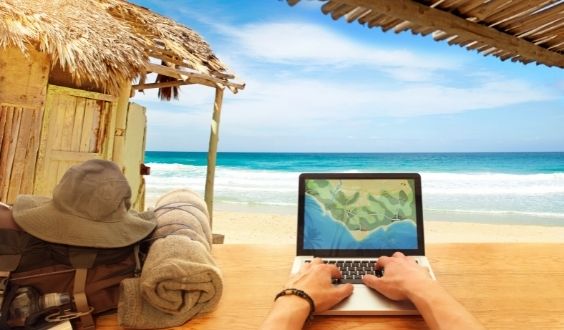 These days, the digital nomad individual has evolved into digital nomad families. Parents these days are able to work remotely, travel, and most importantly, spend time with their children.
In truth, the "digital nomad family" is not a "lifestyle" option for parents. Instead, it's an absolute requirement if they want to spend time with their kids while growing their business and career at the same time.
Digital nomads also dictate their own work-life balance, allowing them to focus more on family values rather than just money. They usually live in guesthouses, apartments, or small homes instead of 5-star resorts and hotels to cut costs. Finally, nomad families usually set their own schedule and can take time off when needed.
Why Are People Attracted to the Digital Nomad Lifestyle?
The most obvious reason why people want to be digital nomads is the opportunity to travel. Working remotely allows digital nomads to pick up and move whenever the need arises, exercising their freedom while fulfilling their responsibilities.
Some digital nomads yearn for a different experience from their native country. They enjoy the lifestyle, culture, and a slower or faster pace of life.
Living as a digital nomad is also great for people on a budget. Digital nomads can easily live on a budget while also enjoying the luxuries available to them there in a specific country.
Digital nomads often work remotely for US-based companies so visa options are limited and relocation costs can be lower than coming from other countries. On average, digital nomad families spend $20 – $40 USD per day when traveling abroad.
What Are Some Digital Nomad Friendly Countries?
Digital Nomads should consider moving to countries with friendly immigration policies such as New Zealand, Thailand, Estonia, Latvia, Czech Republic, or Portugal.
These countries are popular digital nomad destinations for their tax-friendly policies that only charge a small fee each year to keep your business in good standing with the government.
Digital Nomads can also live very cheaply in these countries since they offer free health care and most food items are inexpensive. Digital nomads choose places like this because of their high quality of life standards while keeping costs low compared to other "first world" countries.
What is the Digital Nomad Visa Process?
Similar to citizenships, many countries have designed specific visas for Digital Nomads/free-lancers who want to work there legally. Digital nomad parents would be required to apply for a visa to work there. They would also need to find a suitable school for their students if they plan on relocating any of them.
The visa application process is different for each country and each visa type. For Japan for example, digital nomad families can't just apply for a visa then go to Japan and start working. Digital Nomads who want to live in Japan will need an established business/source of income prior to applying for any type of visa (even tourist visas).
Digital Nomads typically use their home country's business license to apply for residency permits in other countries because it might be easier than trying to get approved from scratch with obtaining the right visa.
Being a Digital Nomad in Japan
Japanese citizens place great importance on politeness. This means that digital nomads will receive a lot of respect. Digital nomad families can easily find affordable accommodation, eat inexpensive meals at small restaurants, and share transportation wherever they go.
They also enjoy the benefits of living near major cities that offer everything from museums to hot springs. The country's infrastructure is well-developed compared to other parts of Asia making travel easy for digital nomads.
Let's take a look at several ideal locations where digital nomads can work in Japan.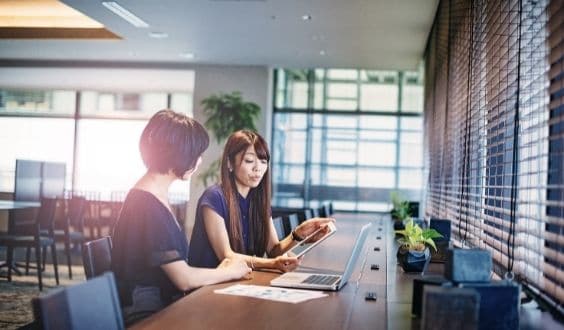 Ideal Digital Nomad Locations in Japan
Tokyo – One of the world's most popular digital nomad destinations with unique cuisine, high speed internet access almost everywhere, options for entertainment galore, and no natural disasters or terrorist threats currently.
Osaka – A digital nomad-friendly city that is not as expensive as Tokyo but still full of unique restaurants and entertainment options. Digital nomads will also have access to the Kansai International Airport when traveling from Europe or Asia.
Kyoto – This city has a historic center, beautiful nature, and a slower pace of life than most other major cities. Digital nomads can easily find quality accommodation there for a price they'll love.
Digital Nomad Visas in Japan
The immigration policy in Japan was fairly strict. Recently though, the Japanese government has offered various avenues and options for obtaining visas. Each visa type is dependent on the purpose of the stay or the nature of the work.
While there is no digital nomad visa like many other countries, there are other visa types in Japan that digital nomads can procure to start working remotely in the country. Let's take a look at several of these visas.
Work Visa
A working visa is one that covers several occupations. These aren't just any occupations though. The eligible ones are those that require some proficiency in terms of skills and knowledge.
As an example, hairdressers and salesmen are not eligible for the work visa. Instead, they cover professions such as:
engineers,
economists,
those who work in the sciences,
those who work in law,
translators,
public relations,
fashion industry workers,
interior designers,
product development.
Skilled Labor Visa
Similar to the work visa, a skilled labor visa is for people who are proficient in certain professions. Their proficiency needs to span at least 3 to 10 years, including the timeframe of training. These professions or industries include:
Architecture
Cooking foreign cuisines
Pilots
Animal training
Civil Engineering
Sport instructors
Highly-Skilled Professionals Visa
Japan gives prime importance to their economy. As such, they have set up opportunities that attract highly-skilled individuals.
When people apply for this type of visa, they are assigned points based on certain criteria such as education attainment, background, income, and achievements in the academe. The goal is to reach a total of 70 points or more.
Intra-Company Transferee Visa
This visa is for people who are working for a company or business not in Japan. Employees who are relocated to a branch or office in Japan will need to procure this visa.
These are only a few visas that people can apply for. Others include non-working visas, business manager visas, and startup visas.
Applying For Visas in Japan
Each visa that people want to apply for in Japan has its own set of requirements. While they vary for each visa type, we can expect several general requirements. They include:
An accomplished application visa form from the

 

Ministry of Foreign Affairs of Japan
An application fee for visas
A Certificate of Eligibility usually issued by a sponsor in Japan
Passport-sized photos
Birth certificate
Previous and current passports
Marriage certificate
Proof of work or diploma (dependent on the type of visa)
If your visa application is successful, there are some cases that you will have to undergo an interview.
In many ways, obtaining the visa should be the first step towards relocating your digital nomad family to Japan. Having the visa means you have a greenlight for staying in Japan and you can start planning on the other important details of your trip.
It is important to note though that your visa application may be denied. If this happens, don't fret. You can take what you have learned from the previous attempt and apply again.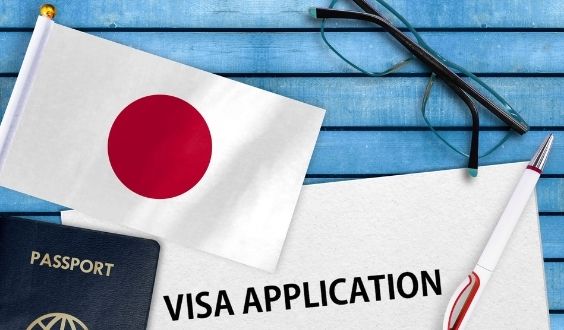 Pros of Being a Digital Nomad in Japan
As one can imagine, moving anywhere in the world as a digital nomad brings with it its own set of pros and cons. For those who want to relocate to Japan as a digital nomad, consider these facts first before making the move.
Peace and Quiet
Wherever you move in the world, there will always be the bustling cities that bring with it the noise of lives on the go. However, if you move away from the major cities in Japan, you can have the peace and quiet to work on your endeavors in peace and quiet.
Clean and Green
One amazing fact about Japan is that it is a relatively clean place. In fact, combined with their sense of environmentalism, Japan may be the most clean country in the world. Whether in cities or out by the countryside, you'll be impressed by how clean everything is.
This cleanliness gives a certain sense of peace and calm as well. It puts one's mind at ease, allowing it to focus on more important matters.
Be advised though that moving to Japan means that this sense of cleanliness becomes part of your responsibilities as well.
Food
Japan offers a wide variety of flavors. People can go to many different restaurants that offer traditional dishes to newer ones as well. This variety even extends to the produce that can be bought in groceries.
Vegans and vegetarians will be at ease knowing that there are plenty of options for them as well.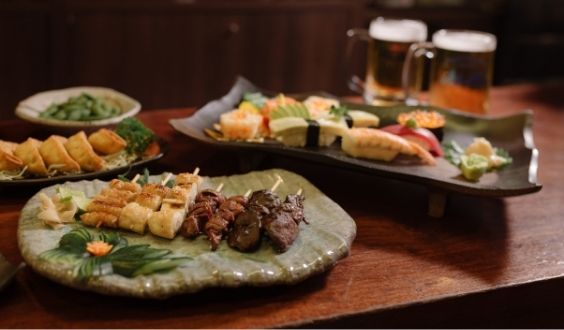 Cons of Being a Digital Nomad in Japan
Language Barrier
Whatever country you relocate to, most of the time the language barrier exists and must be overcome. In Japan, there are many places that have people who understand and speak English. However, throughout your stay, you may very well need to learn a few integral Japanese phrases.
Rent
Japan is one of the most expensive places to stay. The rent is quite high when compared to the relative size of the space that you want to rent out. You may be surprised at how much you'll pay for a smaller space.
When renting out living areas in Japan, people moving in also need to provide a deposit that includes fire insurance, a commission for the agent, and for the duplication of the key among others.
Crowded
When living in major cities, expect that there will be many people around and that it will be a crowded experience. While it is an option to stay away from cities, sometimes there isn't a choice.
For instance, families relocating to Japan that have children who want to study in international schools, may very well need to stay in the major cities. This is because most if not all international schools are there.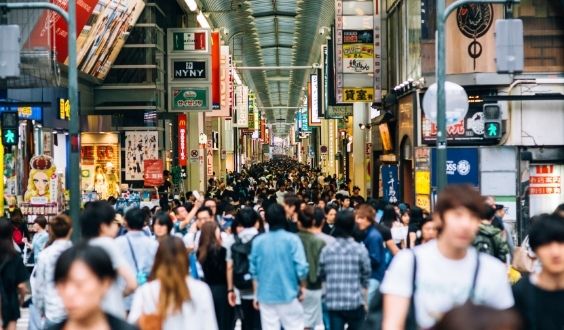 Tips For Digital Nomads Who Plan On Moving To Japan
Last but certainly not least we round off this article with some tips for digital nomads who plan on moving to Japan.
Digital Nomads living or relocating to Japan should be able to speak some Japanese as fluently as possible to help with your stay.
Digital nomads relocating to Japan should try and learn about the culture as much as they can so as not to offend anyone, especially if they plan on working with the locals.
Digital Nomads moving into Japan should prepare themselves for a high cost of living. Additionally, the internet connection is often slow and spotty if staying away from the city. This is due to its mountainous terrain and dense population centers.
Digital nomads moving into Japan should expect the people there to be very shy and private, which can make things difficult at first if you don't speak Japanese well enough.
Digital nomads relocating to Japan should be prepared for cold winters and hot summers! Bring the right clothing for the seasons.
Is Japan Your Next Digital Nomad Destination?
We hope that the information and tips we have provided for digital nomads will help you decide on whether or not you want to make Japan your next destination. The good thing about digital nomads is that if a place isn't working out, they can easily move on to another country or place.
Regardless though, we hope you find the right places for you and succeed as digital nomads in this new era. Thanks for reading Digital Nomads, and enjoy your time in Japan!