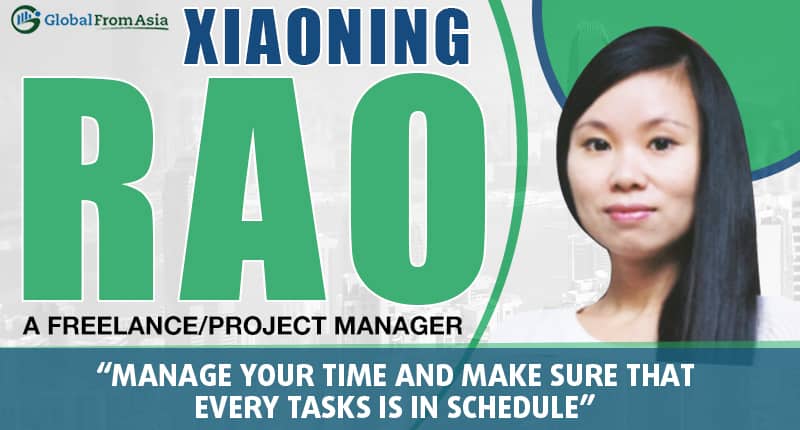 How's everyone's week so far? We are back with our new member's series and I'm happy to present to you our next member. I am pleased to introduce Xiaoning Rao. I was able to talk to Xiaoning and she shares her great experience as a Freelance Project Manager.
Who is Xiaoning?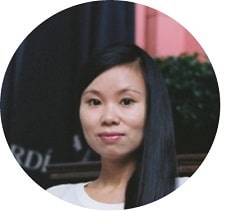 Xiaoning grew up in China but currently stays in Prague. She studied and have a degree in finance and linguistic. She worked as an Equity Analyst from 2009 to 2011. She then started her journey on consulting and started working in Shanghai last 2011. She also helps small to medium businesses to set up their company. In 2015, she transition to working remotely where she takes consulting projects and already executed fifty projects in different countries in Europe and New Zealand etc. Her projects are from various industries and project specific from food and beverages etc.
Freelance Project Manager

Xiaoning is a Freelance Project Manager and currently working with Sovereign company which is her sales channel. This establish solid foreign consulting invested company. Xiaoning does the market research and consulting for Sovereign company where she assists clients before entering China market to make sure that they understand what's needed and help them in marketing services. If they decide to establish a company or business, Sovereign and Xiaoning will help them do the setup, manage and execute the project. Once the agreement has been done with Sovereign contractor, she write up with the proposal then used Truly Scaled to sign the contract.
Project Execution
When it comes to project execution, Xiaoning have already done B2B and B2C projects where it primarily involves a lot of research, to research potential clients to gain their insight.
One of the biggest challenges she experienced as a Freelance Project Manager is sales. Sales is not her forte and she's really not a sales person. So she needs to work on different channels to further enhance her skills on sales.
Advice for those who want to do freelance?

Xiaoning said she's been asked all the time how does she manage her time? Her advice is to manage your time well. The key to work efficiency is managing your time and making sure that every tasks is in schedule. She also mentioned that working as a freelance gives her the freedom to manage her schedule well as working freelance has the perks of time flexibility.
I agree with Xiaoning, working as freelance or working from home gives you the opportunity to manage your time properly as there are no fixed schedules unlike in a corporate office. It was great talking to Xiaoning, an independent freelance woman who knows a lot about B2B and B2C.