With recent news of Amazon sellers based in China being shut down in droves, we at Global From Asia have been noticing quite a few different reactions in the community.
For those not aware, in the summer of 2021, we have witnessed massive brands and sellers on Amazon being shut down overnight. Some simply having their seller account shut down, others their entire brand and product catalog wiped from Amazon's marketplace.
Companies with 8 figures of yearly revenue and offices full of staff were wiped off the playing board with the click of a button.
This isn't something new.
E-commerce sellers everywhere must stay nimble and flexible to stay ahead in the sometimes cat and mouse game of sellers and marketplace platforms. Even before Amazon FBA, there were eBay sellers dealing with account shut downs and listings removed.
In this new wave and shift, these are some things we are seeing:
Sellers Looking to Exit the Business
At Global From Asia, we have talked about the trade war stress with the political stress rising. Now with COVID, warehouse and logistics fees, and the instability for their Amazon account just to remain active, some are looking to checkout of the game and move on. With the growing amount of Amazon brand investors (aggregators) entering the market (Check Global From Asia's broker page here), these sellers are checking their price.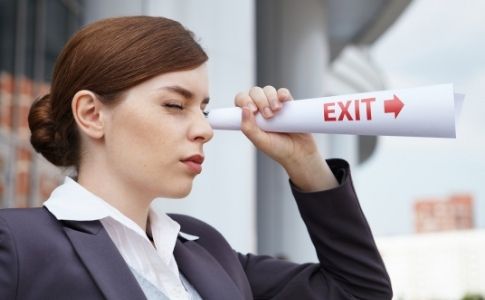 Those who had their accounts shut down are going to these brokers and aggregators, hoping there is still some value in their Amazon business even though the account is locked out. While that may be true, if the brand and listings are active, we can all assume that the value is merely pennies on the dollar and not considered by most investors.
Sellers Going Multi-channel
As the blog title suggests, we are noticing 100% of Amazon sellers looking to FINALLY diversify to new sales channels. With Walmart and Shopify (well, selling on your own website) growing and eager to add sellers, it has never been a better time to do so.
There is an increased interest lingering, and with inquiries on our internet marketing service growing, now has never been a better time.
A True Brand Is A Diversified Channel Brand
In my speech during a Cross Border Matchmaker – I often talk about multi channel and building a true brand through distribution. Especially those in China know the infamous Bruce Lee quote:

---
As a brand owner, we need to ensure we have distribution and that our brand is seen by as many people as possible.
Make Your Website Your Brand Hub
Let's use this mass banning of Amazon accounts as another example and another lesson – our business is on our website. Our brand, our asset, and our channel is first our website hub, and then on Amazon and other channels.
Some examples:
Having Your Full Product Details on Your Website
We all invest tons on photos and copywriting, but only show this value on the Amazon marketplace. Did you know that the first place this is published is the copyright holder?
Put this information on your brand website first, and then on Amazon, to prove 100% this content and value was made by your company. This also helps you to avoid competitors later claiming you copied them.
Having your full product catalog on your website, in full detail and image layout, will show that you are an established brand.
Backing Up Your Product Testimonials and Q&A
Your Amazon listings gain valuable market information via questions and answers, and product reviews. "Back those up" by having them on your own website as well as on Amazon.
This ensures that you have this valuable market research and social proof backed up in case your listing is ever removed or altered.
Build Authority and Grow Influencer Reach
Many still do check Google when researching a product. Having an established website builds trust and attracts influencers to review your products.
All of these tips are just the tip of the iceberg. These are gifts that keeps on giving. You grow ranking in organic search results. You control the traffic to your Amazon listing from your website, and you build long term equity.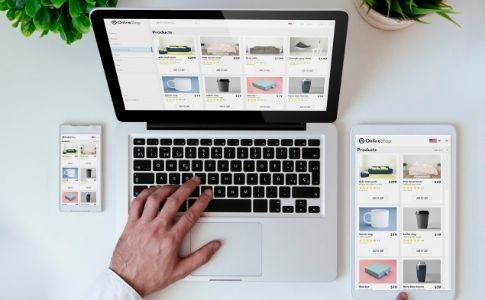 Example of a Recent Seller Banned on Amazon – But Still Operating
We will not publicly say the brand but we have worked with a massive Chinese Amazon seller over the years through event marketing and training at Global From Asia.
While his brand was wiped off Amazon this summer, he is still operating and has retained his staff.
Why?
Because he has sales on Aliexpress, eBay, on his own website, and via drop ship resellers.
He is diversified.
No doubt his business took a massive hit from lost Amazon sales, but he will survive, rebuild, and grow.
Sadly, this isn't the case for many massive Amazon sellers in China who were wiped off the Amazon marketplace.
Diversification Is a Long-Term Investment and GFA is Here to Help
Does this sound like something you want to invest in?
Maybe you're a seller on Amazon right now and are 100% reliant on that.
Sure, we have often been there (myself included on a recent brand) and don't get us wrong. Starting your brand on just one channel makes sense. Focus, gain traction and cashflow, and grow.
But once you are stable enough with that sales channel and you want to grow a "true brand", we'd love to work with you.
Global From Asia's parent company, Shadstone, is an internet marketing agency and specialist that has worked with brands to grow their website presence and content to build true distribution via content and influencer outreach.
Our GFA internet marketing service is here for you. We invite you to talk to our reps in that department for more info on how we can help you grow and succeed.
Know More about GFA's Internet Marketing Service