Japan is a beautiful country with so much to offer. The culture, the people, and the food are all top notch. It's no wonder that Japan has become one of the most popular destinations for expats and foreigners alike.
However, when it comes to schooling your children in Japan there are many considerations you should be aware of. Fortunately we are here to help guide you through this process while also introducing several viable international schools to consider.
A Note on Japanese Schooling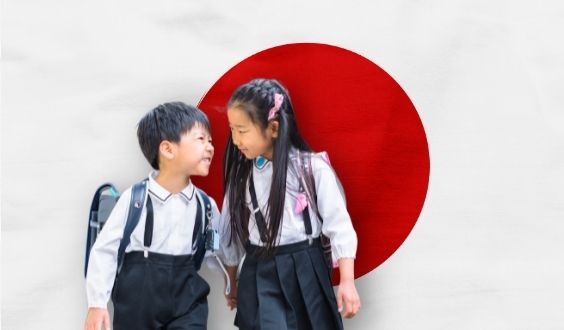 It's also important to mention that most if not all Japanese public schools offer English as a Second Language programs. Since this is often misunderstood, it's useful to know how these English programs work. They are only offered in the elementary school grades (grades 1-6) and are mandatory for Japanese students to attend.
These classes do not follow a typical foreign language curriculum but instead focus on improving the students' communication skills by practicing conversation and reading simple texts.
In addition, some schools offer Saturday Schools where children can go on Saturdays if they wish to study more advanced material or learn test preparation, and many other things. They may even have special holiday workshops during the summer and winter months.
Unfortunately, there is no real way around becoming part of the system if you want your child educated in Japan past grade 6 since high school is all but geared toward matriculation (entrance) into Japanese universities and gaining the necessary qualifications.
There are a few international high schools in Japan, but they typically do not go beyond grade 12 and may not even offer the same subjects as their international counterparts back home.
As far as placement tests go, there are certain steps you will need to follow with your local ward office (the municipality where you reside) to enroll your child in school once you have decided on an individual school.
Schools often ask for proof of vaccinations although some do not require them. The documents that are required vary depending upon whether or not your child is attending elementary or junior high school, divided by junior high school being 7th grade and above.
You may also be asked to take the school's entrance exam. There is no fee for registering at a Japanese public elementary or junior high school. However, there is a registration fee for entering elementary, middle, and high schools. The exact amount varies depending on which municipality you live in.
Why Study at International Schools in Japan?
Schools in Japan are often the focus of many questions asked by international families who decide to live in Japan. The education system is very different from what expats might be used to back home, and you will find that most foreigners stick to the international schools in Japan for their children's education.
There are several good reasons for this. Firstly, there are relatively few non-Japanese children attending the regular Japanese schools. Secondly, even if more non-Japanese students did attend regular Japanese schools it would not necessarily mean better opportunities for your child as opposed to if they attend an international school of higher quality.
Thirdly, more than likely your child will be of mixed heritage and may need to be supported in their bicultural identity and education. Finally, you may be here on a non-permanent visa and at some point will need to apply for schools back in your home country. This is easier with an international school background.
On International Schools in Japan
General Information
There are several different types of international schools in Japan and they are based on various countries. They include American Schools, British Schools, and French Schools just to name a few. Each school has its pros and cons so it might be worth researching local area schools for your child once you arrive.
When applying to an international school in Japan you should contact the individual schools directly as each place has its own application procedures and deadlines. Schools generally ask for proof of your child's education followed by references from their previous teachers.
Some schools require standardized test results such as the SATs or ISEEs, while others do not. Schools may also ask you to write an essay about why you think your child will benefit from their curriculum.
In terms of requirements, they usually vary depending on the school as well. However there are usual requirements though. These include:
The residence card of the parents and students
Any transcripts from the student's previous school
A filled out enrollment application form
The home address so buses know where to pick the students up
Schools generally have two deadlines for enrollment, one being early admissions which is typically before the Spring break of your home school (in most places this is by December/January) and the second deadline around April.
Schools often ask you to pay a portion of the tuition fees up front while others may request it all at once or throughout the year in installments. Also, some schools require parents to be part of an association such as a parent teacher association.
Why Choose International Schools Over Japanese Public Schools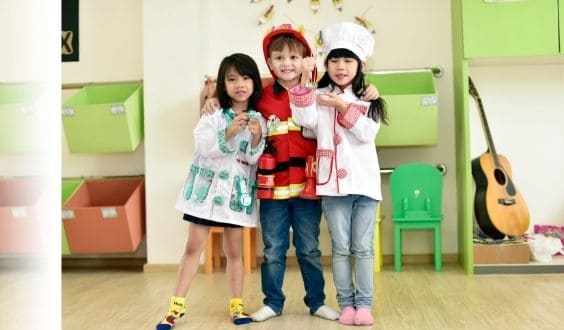 What makes international schools better than Japanese public schools? It's hard to say. Schools in the Tokyo area are the most foreign friendly, each curriculum differs from school to school, and there are no real guidelines for what makes a good international school.
International schools may have better access to educational materials or teachers that speak your child's native tongue. While public schools offer these as well, international schools are geared towards teaching these topics in a specific language. Furthermore, the class sizes are usually small. This ensures that teachers can sufficiently focus on your child.
Schools often go beyond just academics; they offer sports teams, after-school programs, music classes, and more. These are not always available at Japanese public schools.
The bottom line is that it really boils down to personal preference of your family on an individual basis since every student has various needs and preferences when it comes to their education.
Schools often change policies or procedures year after year so check often. The school year starts in April and ends in March, with a summer break of about 2-3 weeks followed by a Fall Semester lasting until December or January each year.
On Finding the Right International School
Speak to other foreign families, ask the embassy about scholarships which are available, talk with expat friends who have children currently enrolled in schools both in and out of Japan, visit different schools and decide what's best for your family.
If you cannot decide on one particular type of education then feel free to dual-enroll your child into a Japanese private school along with an international program or vice versa during junior high school depending on how many years they have already attended the Japanese educational system.
In truth, many schools will provide guidance on how to enroll your child in a Japanese school or an international school. You can ask the school directly if you speak with them personally or contact their main offices.
If you have trouble talking to the schools over the phone, it's probably best to go there in person where someone can speak English for you or find an interpreter through your home country's embassy if they offer such services for free.
Schools in the Tokyo metropolitan area are the most convenient since it is the central location for many international businesses and companies. It may be easier to find an opening during your child's first year of school than other parts of Japan so keep that in mind when deciding on a location.
Schools which you can apply to directly – without needing to go through an office or board – are more flexible but they tend to have limited spots available, so get on their waiting list ASAP!
On the other hand, schools which require you to pass tests prior or during application will recruit larger numbers of students for entrance thus making it less competitive than other schools.
Best International Schools For Expats in Japan
St. Mary's International School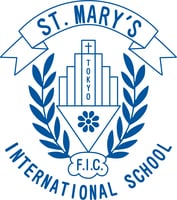 St Mary's International School – a school for boys – in Tokyo is well known for having the best international junior high school program in Japan where select members of the faculty are recruited from Canada and New Zealand.
The primary objective is to provide students with the best academic education in English so reading, writing, math and science are all taught in English.
The primary goal of their curriculum is to prepare the students for university. This is something that not all international schools do. Their curriculum follows the North American style, with an International Baccalaureate (IB) offered in both Diploma and Certificate levels for high school.
Their facility was recently reconstructed. This includes bigger classrooms, laboratories for computers and science, a swimming pool, a gym, tennis court, and many more. In addition, the school also has a ski lodge that grade 4 to 6 students visit.
Location

1-chōme-6-19 Seta, Setagaya City, Tokyo 158-8668, Japan

Grade Levels

Kindergarten to Grade 12

School Hours

8:00 a.m. – 3:00 p.m. (may have slight changes between grade levels)

Accreditation

Western Association of Schools and Colleges (WASC) and the Council of International Schools (CIS) 

Application Process

Full admission procedures here 

Application Requirements

Application Form

Confidential Information Form

Record Release Form

A copy of the applicant's birth certificate or passport page showing his birthday in English

A recent family photo

Previous school records for at least the past two years

Current year's progress report

Application fee of ¥20,000 for each application (non-refundable)

*Requirements above are required for all applicants. Additional requirements added for specific grade levels.

Tuition and Other Fees

Application Fee – ¥20,000 (Non-refundable)

Registration Fee – ¥300,000 (One-time, non-refundable)

Tuition Fee – ¥2,300,000

Development Fund –  ¥600,000 (One-time, non-refundable)

Building Maintenance – ¥100,000 (Annual, non-refundable)

School Bus – ¥170,000 (One way morning or afternoon)

School Bus – ¥300,000 (Roundtrip)
Tokyo International School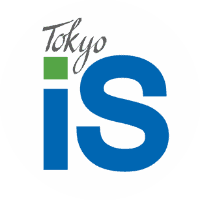 Located in the heart of Tokyo, Tokyo International School provides a first class international education for children starting from Kindergarten 1 to Grade 9. They have plans on expanding to Grade 10 in the coming years.
This school follows an American curriculum with one exception; math is taught using the Singapore Math method which is widely accepted as one of the best methods worldwide. Schools also provide classes like art, music and physical education which are not required by most other international schools.
One of the main focuses of the Tokyo International School is ensuring that students think critically. It is a worthwhile skill that will benefit students even after graduating. Their learner-centric approach also includes non-academic teachings such as empathy, problem-solving, self-regulation, and much more.
They also make it a point to have their students go through experiential learning through various trips and activities. These include things like sports, cooking, ballet, and even medieval combat just to name a few.
Location

2-13-6 Minami Azabu, Minato-ku, Tokyo 106-0047

Grade Levels

Kindergarten to Grade 9

School Hours

8:00 a.m. – 3:20 p.m.

Accreditation

New England Association of Schools and Colleges (NEASC) – and Council of International Schools (CIS) – 

Application Process

Full admission procedures here 

Application Requirements

Completed online application form

Proof of birth

Recent family photo (showing clear face)

Individual photo of applicant (smiling headshot)

Application fee of ¥20,000 (non-refundable)

*Additional requirements added for specific grade levels.

Tuition and Other Fees

Application Fee – ¥20,000

Registration Fee – ¥300,000 (One-time, non-refundable)

Tuition for Kindergarten 1 to Grade 5 –  ¥2,580,000

Tuition for Kindergarten 6 to Grade 12 – ¥2,630,000

Development Fund – ¥600,000 (One-time, non-refundable)

Building Maintenance – ¥100,000 (Annual, non-refundable)

School Bus – ¥200,000 (One way morning or afternoon)

School Bus – ¥340,000 (Round Trip)
The American School in Japan (ASIJ)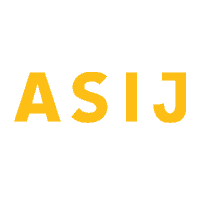 ASIJ is known for their excellent academic program that is based on American curriculums that prepare students for college. They operate under a standards-based curriculum, aligning the topics that students learn to knowledge and task goals.
ASIJ's main campus is a massive 5.8 hectares. It is impressively the biggest of all international schools in Japan. Within this main campus, it includes theaters, music rooms, wrestling rooms, tennis courts, pools, gyms, and so much more.
Their second campus is over 1,700 square meters big and is for young students. It is located in Roppongi.
One interesting feature of ASIJ is the Advanced Placement courses that can help high school students who want to excel. These include things like Independent Inquiry, the Global Online Academy that helps them find more education opportunities, and Entrepreneurial Japanese among others.
Location

1-1-1 Nomizu, Chofu-shi Tokyo 182-0031 (Chofu Main Campus)

6-16-5 Roppongi, Minato-ku Tokyo 106-0032 (Early Learning Center)

Grade Levels

Nursery to Grade 12

School Hours

8:35 a.m. – 3:00 p.m.

Accreditation

Application Process

Full admission procedures here 

Application Requirements

2 full year report cards including most recent

2 teacher recommendations

Standardized test results if available

Contact Information

Application fee of ¥20,000 (non-refundable)

*Additional requirements added for specific grade levels.

Tuition and Other Fees

Application Fee –  ¥20,000

Registration Fee –  ¥300,000 (One-time, non-refundable)

Tuition for Nursery to Pre-Kindergarten – ¥2,595,000

Tuition for Kindergarten to Grade 5 – ¥2,605,000

Tuition for Grade 6 to Grade 8 – ¥2,705,000

Tuition for Grade 9 to Grade 12 – ¥2,750,000

Capital Assessment – ¥220,000 (Annual)

Building Maintenance – ¥900,000 (Annual, non-refundable)

School Bus to Chofu Campus – ¥350,000 (Optional, Refundable)
Select the Right International School For Your Children
When it comes to choosing a school for your international family, you have many options in Japan. Apart from the ones introduced above, other options include The British School in Tokyo and the International School of the Sacred Heart.
The best way to start is by identifying the type of school you are interested in. Do your research and make sure it's a good fit for your family, both academically and socially.
Once you have found some schools that seem like they will be an excellent match, take time to contact them! Go visit their website or send them an email with some questions about what they offer.
If there are any other international families at the school, ask for testimonials from past parents who may have children around the same age as yours.
We hope you find the right international school for your children.