Airport Ride Service: From the Plane to Your Door with DiDi English!
(this post was originally posted on Didi's Wechat official account)
Airports have enough lines without waiting for a taxi. Get home faster with our personalized airport pick-up feature!
Simply select our Premier service line, click Airport, choose Pick-up, and input your flight number when you reserve your ride.
One of our employees will come to meet you at the airport. Be on the lookout for our signature orange hats! We will be there when your flight lands, whether it's early, on time, or (hopefully not!) delayed.
P.s. We will wait free of charge for up to one hour!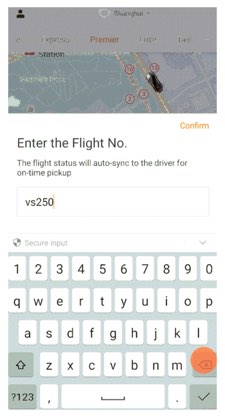 Leaving town? You can also pre-arrange a ride to the airport to catch your flight. Simply select the Premier service line, click Airport, choose Drop-off, and reserve your ride!
Now, if only there were an "Express" option to get through customs…
Happy Riding!
Team DiDi EN
Frequently Asked Questions for Didi
Alex 马伟明: In order to be met by one of DiDi's employees after you get to the Arrival Hall, be sure to click Pick-up Assistance (接机引导) before requesting the ride! And I think this service is available in selected cities only?
Reply: Yes! It's available in Beijing, Shanghai, Guangzhou, Shenzhen, Hangzhou and Wuhan for now, but the list is expanding!
Xavier – 柴维耶: Where to get into a didi car at Pudong Airport? Thanks
Author: The app shows a suggested location when you request a ride. You can contact Customer Service via live chat if you need help at the airport.
Doug ?? :I'm not seeing where this premier option is. Is this not available in all cities?
Author: The Premier service line is currently available in over 60 cities in China. We hope it'll be in your city soon!
Kashmira: Thanks for this, can I send a car to pick up someone else? Meaning I pay for the taxi to fetch them?
Author: Yes! There's a "For Others" option when you request the ride.