eCommerce is quickly becoming weaved into the fabric of society. Purchasing and selling items online is a practice that is steadily being picked up by more and more people.
For those who operate in eCommerce or want to start, one of the most important aspects is the logistics of it all. This is doubly important when it comes to cross-border eCommerce as you want your items to be housed, secured, and delivered no matter where it is around the globe.
With logistics playing such an important part, it pays to partner with a company that has extensive experience in cross-border e-commerce and logistics.
In today's day and age though, experience is a commodity that is shared by many groups of people. There needs to be an edge that can help tip the scales. A great advantage to look for in your cross-border eCommerce partner is the utilization of technology.
If you haven't found a company to partner with that has all of these notches on their belt, look no further and consider Superton Technology.
About Superton Technology
Superton Technology is one of the leading independent cross-border eCommerce logistics providers in the industry. While their headquarters are located in Shenzhen, their logistics service reaches throughout the world.
The dedicated line team of Superton Technology operate with 20 years of experience as the foundation of their actions, and also the wisdom that directs them forward. This experience extends their logistics capabilities to America and Europe.
What Does Superton Technology Offer?
Shipping
Shipping is one of the services that Superton Technology offers. There are many distinctions to their shipping service.
For starters, they can help ship Fulfilment by Amazon (FBA) or Fulfilment by Merchant (FBM) products from China to Amazon warehouses around the globe. This largely helps to increase the reach of any Amazon eCommerce shop in China.
Their shipping service goes even further though. Apart from Amazon, they can also cater to other platforms such as Shopify and WooCommerce. They have the ability to ship products from any of these platforms directly to the satisfied hands of the customers.
They report a delivery rate of 99.5%.
Storage and Transportation
Superton Technology also offers various eCommerce services. For starters, they handle storage and consolidation. They have warehouses in both China and the United States that secures products and can help to reduce shipping and warehousing costs.
In terms of transportation, they have the ability to charter flights. They also have direct flights to the United States and even a delivery service that lasts up to eight days.
eCommerce Logistics Technologies
One of the big things that helps Superton Technology stand out is the technology that they use. An example of these technologies is the Application Programming Interface or APIs. These APIs allow for two softwares to talk to each other.
An example of this being used is via their weight measurement machine. It looks like an x-ray where packages are first scanned by personnel, then placed on the conveyor to be scanned.
Using APIs, when a product is scanned and weighed in the machine, it automatically gets recorded onto their system.
Apart from this, the APIs can be utilized for order syncing, automatic cost calculation and a supply chain that can be easily followed and tracked.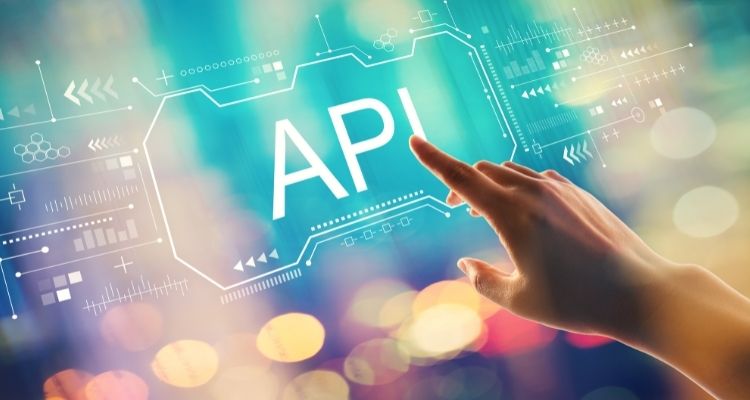 Sharing Insights
Another great service they offer is the wisdom from their experience. On their website, they have a blogging section where they talk about various eCommerce topics that can be helpful. These insights can be the tipping point that help businesses grow.
Drawbacks of Superton Technology
Superton Technology may have the understanding, insight, experience, and innovation to operate as a great cross-border eCommerce partner. They really have everything that can be desired from such a platform.
However, there are certain drawbacks that we see from Superton Technology.
The first is probably the need for testimonials. While the company has all the essential services for eCommerce logistics, it would largely help to have visibility into the many people that they have helped along the way. It can certainly help to inspire confidence for other customers.
The other drawback we see can be found in their website. These days, a website is the window and bridge for any company. The manner in which websites are presented greatly reflects the company.
While Superton Technology's website has all the relevant information about their company, the general writing and presentation can be tweaked and improved. Doing so will help position this company as a more professional and trustworthy partner for cross-border eCommerce needs.
Contact Superton Technology
Superton Technology offers various services that can greatly help with any and all cross-border eCommerce needs. Their dedicated team, years of experience, global reach, and forward-looking technologies are things you want to see in your eCommerce logistics partner.
Visit their website and contact Superton Technology here.
Take me to Superton Technology