Looking For a Cross-Border Car Service?
We know how much of a hassle it is to cross the border….
Looking For A Fast & Easy Way?
Join Our Border Crossing Wechat Group
Heading to China? Then you probably will download and use Wechat app! We recommend you add us (globalfromasia) and then tell us that you want to join our Wechat group, all about border crossing, for real time help! Scan the QR code to add us.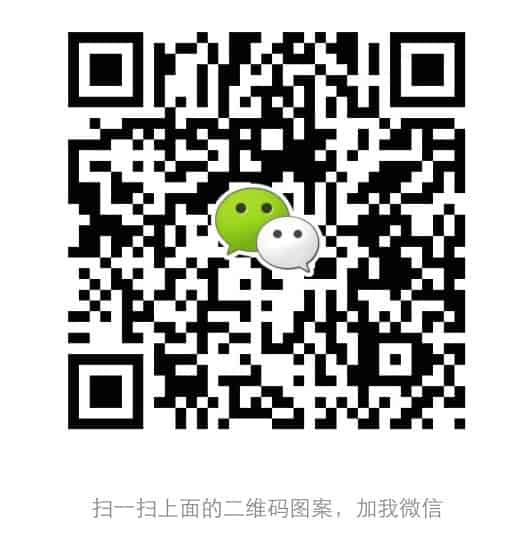 Traveling To/From Canton Fair?
Tons of people are visiting China for the first time during the Canton Fair and other product sourcing trade shows in Guangzhou, Shenzhen, and Hong Kong. Add our team on wechat – globalfromasia – and let us help you get the transportation you need! Read more on Canton Fair to/from Bus service.
I am the Event Executive of our association. I am currently organising our annual conference which is taking place at the Grand Hyatt Shenzhen in October.

As we are an association based within the UK so a lot of our delegates/members will be flying from Europe and the US into Hong Kong. I would like to share advice and information with them on how to get to Shenzhen from Hong Kong airport. I have seen on your website you have a very detailed page on the Hong Kong/Shenzhen borders and what the best approach is. I wondered if you have this in a condensed PDF document anywhere which I could direct our delegates to once they sign up for our event?

I would really appreciate any help on this and please let me know if you have any additional advice on what we could be doing to make their Chinese experience run as smooth as possible.

Kind regards,

Emily
Hi Emily, we're glad to hear you're holding your annual conference in Shenzhen. You're in luck because we have exactly what you are looking for. We do have the information in a condensed PDF document. Just click on the button below to sign-up to have the document emailed to you. Good luck on your event!
I am travelling from Guangzhou to HongKong Disneyland on a day trip. I am considering two options and would like to have your advice. I will be travelling with two kids, 8 and 3 but no luggage. Option 1 : Guangzhou south to Shenzhen north starting at 7 am reaching Shenzhen north st 7.30 via bullet train . Then take subway to Futian border and cross on foot and on the other side catch a blue taxi Disney HK. Not sure of time taken to pass passport control. Option 2. Is to catch Guangzhou east to Hung Hum station and use MTR to get to Disney . Again not sure of how long it will take to cross Lou Wu border. I will appreciate your view on both options. I calculated the logistics but do not know how long border control takes. I have to travel on Sunday no option. Thanks
Sayed
Best Times to Cross

Wondering when the best time to cross is? It's something my friends and I often crowdsource the answer in group chats.
From our findings, I cross the border pretty early in the morning. I like to wake up early anyway, but it is also to avoid the longer lines of commuters. I advise trying to get to the border before 7:30 am, or at least by 8 am, otherwise the regular commuters and tourists will clog up the lines.
The second best time is late at night, after 9 pm. This is because the business commuters and tourists have mostly gone through already.
A note about Mainland Chinese tourists: they often travel in massive tour groups, with jam-packed buses, so if you see one coming and you're heading to the border, run as fast as you can to get to the border before them to avoid having 40 or more people ahead of you at the immigration line. I have also had some luck crossing in mid-afternoon or lunch time, but it can be hit or miss, and sometimes it is too dangerous for me to risk it as there could be some tour bus schedule that I am not aware of.
Worst Times to Cross
Rush hour mornings start at about 8:30 am and last until about 10 am or later. It is also hard to calculate precisely because of Mainland China tourists and shoppers who may be taking a day trip.
Rush hour evenings start at about 4 pm and go until 8 pm or 9 pm.
Weekends: It seems like the whole weekend is a bad time to cross the border. I am writing this on a Sunday morning, and last night I crossed into Mainland China at 10:30 pm from Shenzhen Bay thinking it was late enough to cross, but it still had about six rows deep in the line, for about a 30-minute wait. Not too bad, but for 10:30 pm I would have expected no line. Weekends are unpredictable, but Saturday morning is a huge one to avoid unless you are going there well before 8 am. I went at 7:30 am on a Saturday and it was already lining up with buses.
After having this border post online for years now, many still ask me "what is the best border for foreigners"? Well, I would still say it depends on where in Shenzhen you live – as the city is such a wide place that it could take up to an hour to get to various borders. Therefore, take transit time to each border into account.
In my opinion, the best border for foreigners is Huanggang Border. It is an old border, but they have separate lines for foreigners – when leaving China. But the worst part is you need to take a bus in between the China and Hong Kong borders, making the trip slower and more inconvenient. On the way from China into Hong Kong, the Hong Kong side merges Mainland Chinese with other foreigners – so the line can be crazy long. The big trick is avoiding tour groups for shopping. Get behind a couple of those buses and we are talking up to an hour wait.
You can cross the border by pretty much any transportation methods known to man. I will go through them and list which border crossing has those options.
By Skylimo

SkyLimo is a term used for an eight-person van (up to seven passengers) that can be picked up either at the Hong Kong airport or at certain Shenzhen borders to take you across the border and to or from the airport. I have taken this multiple times since it is pretty convenient. Just get in the car outside of a border in China and you get dropped off directly at the Hong Kong airport. Costs 150 RMB and runs from 7 am to midnight every day. The Hong Kong airport has a page about these services that you can check out for the latest information on it.
Update: I took the Skylimo from Huanggang border to the Hong Kong airport and the cost was 120 Chinese Yuan. So seems a bit cheaper from here than Shenzhen Bay. After crossing the China side of the border, it took about 1 hour to drive through HK border and then to the Hong Kong airport.
By Cross Border Car Service
Want to support our blog and updating of this HK border post!? Then please consider using across border car service we cooperate with. We have a  strategic alliance with a cross border car service – check out the car service here.
By Easiway
Easiway, created by Easi6 Limited, is an app that allows users to
1) book professional chauffeur-driven six-person rides traveling in Hong Kong and Guangdong area and
2) book tickets to hop on shuttle (or coach) buses and vans running on 24 lines linking Hong Kong and Shenzhen.
You can either travel door-to-door on your schedule stress-free or save a seat on the shuttles in advance. The buses may be full, especially during rush hours, and you have to wait for the next one. The app and its CS team supports English so you don't need to worry about not being fluent in Chinese.
By Uber
Does Uber offer cross-border service? I believe that they are seriously considering it but don't believe it is online yet. Uber, for those who don't know, is a startup that allows you to order private taxis from a mobile app. I have been taking Uber more and more and it is on both sides of the border in Shenzhen and Hong Kong. Some of us think it is a life saver on the China side when the taxi line is too long, but you should speak Chinese enough to communicate to the driver your exact location (the mobile app's map is off in China), but it can really help you out when you're stranded.
Important Note: You need to make sure your phone number on your Uber account is active (turned on) as the driver will call you to find you. My friends and I have sometimes been in the middle of switching phones and can't figure out why the driver isn't calling.
By Limo or Luxury Car
I have taken a Mercedes from Shenzhen to Hong Kong airport on a business trip–that was pretty high class! I wasn't the one paying and don't have experience ordering, but a simple Google search and there are plenty of these services for those with the budget. For example, I found Hong Kong Limo Service with tons of options for various luxury cars to take you to and from Hong Kong and Mainland China. Travel in style, but I think it would be at least a couple hundred US dollars to take any style of their cars across the border.
By Illegal Cars (Unlicensed Taxis)
I am about 95% certain you will be solicited by an illegal driver at almost all of these borders upon exiting on the Shenzhen side. While many will say it is dangerous to take an unlicensed taxi but sometimes the taxi line is hours long. I would say you need to be very careful if you are going to take an unauthorized car. Also you should know how much the normal taxi fare would be as they will almost always charge you more than the normal rate.

Now it is your turn! Let us know which border you think is the best and also see what other visitors have picked as well – vote now, free!
Consider Using Our Cross Border Car Service
Want to support our blog and updating of this HK border post!? Then please consider using across border car service we cooperate with. We have a  strategic alliance with a cross border car service – check out the car service here.