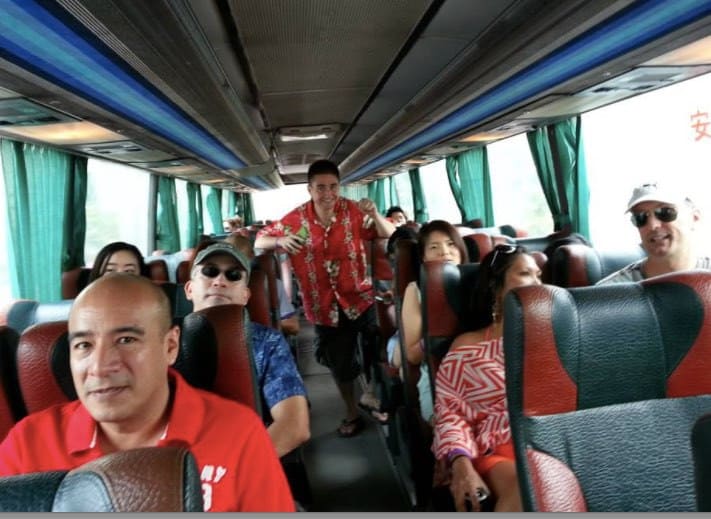 Make Traveling to/from Guangzhou Fun! Arrange group bus trips or shared cars all around the South of China during your trade show trip.
Looking for events and guides about canton fair? Check out GFA's Canton Fair Guide.
Bus To/From Canton Fair
From Shenzhen to Guangzhou & Back
Let Our Team Help Arrange Travel
We help arrange pick up / drop off
Return trip: can be arranged as well
Great way to attend our conferences & also go to the fairs
Take a Group Bus + Network While Traveling
Go to Guangzhou For the Day (& Back) With Ease!
You Are Welcome to Stay As Long As you Want!
| Book Your Seat Now!
About The Bus, from Shenzhen To Guangzhou
We Are Listening! Let's Make Canton Fair Travel Easy!
We know you want to go to the Canton Fair – but are confused on how to best coordinate your travels. We want to make it as easy as possible, the day after the excitement of our Cross Border Summit conference!
Pick Up and Drop Back Off
Don't worry about taking subways, taxis, trains, and all that other headache! Simply meet us at the designated location (In Coco Park, Futian, Shenzhen) and let's head there together. Feel free to skip the bus ride back if you want to stay longer than the one day. But then you are on your own! 😉
Network Opportunities
Why sit on a crowded public train with strangers? Meet other Cross Border Summit attendees and have a deep discussion while heading to the Canton Fair!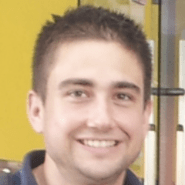 "I remember how lost I got going to these trade shows on my own the first time back in 2007. This is a simple bus concept, but our way to make it easier and fun for you to see the Canton Fair for a day and get back to your home at night. "

~ Mike Michelini, host, Global From Asia
Let Us Help You Arrange Your Travel Now
Let Our Travel Agents Help You Arrange Your Travel!
It is a headache, even a nightmare, to do this bus and shared car travel in China during the trade shows. We have our Global From Asia travel agents on call to help arrange for you, to get started please complete the form, or add our wechat account globalfromasia and start chatting!
Also find a ton of other ways to contact Global From Asia for your preferred method.
Request Travel Help Now
Common Routes For This Bus/ Car Service
To make it easier, we have outlined some common pick up and drop off locations we can help with:
From Shenzhen To Canton Fair (Guangzhou)
Route 1: Shenzhen Bay Border to Canton Fair Complex
Route 2: Shekou Ferry Terminal to Canton Fair Complex
Route 3: Huanggang Border to Canton Fair Complex
Route 4: Luo Ho (Lo Wu) Border to Canton Fair Complex
Route 5: Futian Checkpoint (Lok Mau Chao) Border to Canton Fair Complex
Route 6: Hua Qiang Bei Electronics Market to Canton Fair Complex
Route 7: Seaworld, Shekou to Canton Fair Complex
From Canton Fair (Guangzhou) To Shenzhen
Route 8: Canton Fair Complex to Shenzhen Bay Border
Route 9: Canton Fair Complex to Shekou Ferry Terminal
Route 10: Canton Fair Complex to Huanggang Border
Route 11: Canton Fair Complex to Luo Ho (Lo Wu) Border
Route 12: Canton Fair Complex to Futian Checkpoint (Lok Mau Chao) border
Route 13: Canton Fair Complex to Hua Qiang Bei Electronics Market
Route 14: Canton Fair Complex to Seaworld, Shekou
How Does This Work?
When talking to our customer service department, on Wechat or email, to make sure we all know what time we are talking about, let's use a code system to avoid miscommunication and save time.
Time A: Departing at 8am
Time B: Departing at 9am
Time C: Departing at 10am
Time D: Departing at 11am
Time E: Departing at 12pm (noon)
Time F: Departing at 1pm
Time G: Departing at 2pm
Time H: Departing at 3pm
Time I: Departing at 4pm
Time J: Departing at 5pm
Time K: Departing at 6pm
Time L: Departing at 7pm
Time M: Departing at 8pm
Time N: Departing at 9pm
Time O: Departing at 10pm
Have a desire to leave earlier than 8am or after 10pm? Let customer service know you have a special requirement.
How Does This Travel Service Work, Exactly?
We are working on making this as smooth as possible. For right now, we have our customer service reps on email and Wechat support to answer your questions and arrange travel.
You can either pay directly, or we can assist by paying on your behalf (once you pay us first of course).
The idea here is – we are trying to make this service as painless and as helpful as possible for you – the traveling international business man or woman.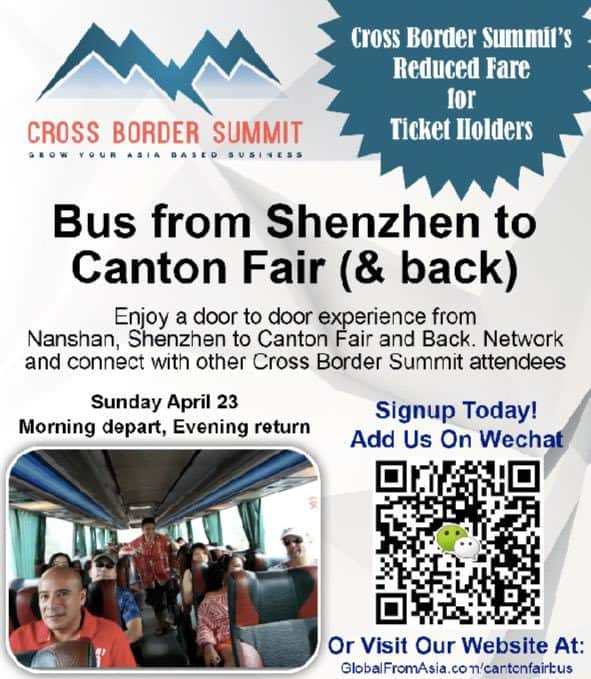 Are you traveling to or from the Canton Fair? Need help arranging a car or bus?
Then Global From Asia's Canton Fair Bus booking service is perfect for you. Each trade show season we are getting more and more requests for help, and see more and more people lost and frustrated in various Wechat groups – so we want to put a stop to this once and for all.
Our GFA travel agents can assist you with answering your questions, and booking shared cars, big buses, small buses, private cars, whatever it is you need! Mike remembers the headaches he went through in 2007 trying to navigate things, and we are here to put a stop to this now.
Add our globalfromasia Wechat personal account and let us help you. We can accept payments by Paypal, Credit Card, Wechat, and others.