Build A Product for the Canton Fair
Join an Intensive Product Development Program & Make It Happen

Canton Fair Pre-Accelerator Program
October 14-21, 2019
---
Are You Preparing To Come To The Canton Fair To Source And Develop Your Private Label Product?
Maximize your trip to China by spending the time upfront to source, spec, and build out your product. Leverage our "light at the end of the tunnel" implementation plans and ensure you have your private label product ready for the fair.
Please, skip the
from the old days
The Way Product Development Used To Be (Before this Canton Fair Pre-Accelerator)
Coming to the Canton Fair (and the many other trade shows in south China) is a great way to take action in making your own private label product. But coming without a plan is like coming to a sex party without a condom. You need to be prepared.
It is our strong opinion that you need to have already been discussing your product with multiple factories BEFORE coming to the fair. You should know what their booth number is, you should have some initial quotations from factories, and a solid product blueprint.
Let This Pre-Accelerator Be Your Trusted Product Manufacturing Secret Weapon
The Canton Fair Pre-Accelerator is put together by industry experts on the ground in China with 25+ years of combined experience. This isn't a trip – this is an intensive, day in and day out grind to ensure you have a product development roadmap and system in place to take to Canton Fair and more.
Here is a word from our Program Lead, Rico Ngoma, co-founder of Source Find Asia.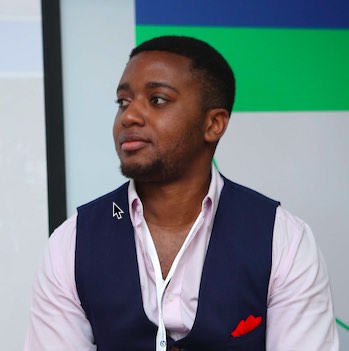 We are tired of having the story of hearing entrepreneurs coming to Canton Fair without a plan. They are overwhelmed with booths and end up wasting a lot of time (and money) as they won't leave the trade shows with a solid plan. This pre-accelerator was put together to give them a winning package and a "loaded gun" when entering the massive trade showRico Ngoma, Host of Made in China Podcast
Introducing A One Of a Kind, In Person, Product Development Program
The Canton Fair Pre-Accelerator is the one stop solution for you to be fully prepared for your China sourcing trip.. But this isn't just an "experience" and "tour" – this is a full action plan and implementation to get you inside the factories, with the orders ready to take action.
Once you are ready to invest your time and money to come to China for the Canton Fair, you need to be prepared. This is that exact preparation. We want to be the all inclusive package for you once you have made that commitment to come out. Here is what to expect:
So What's Inside This Program: The Canton Fair Pre-Accelerator?
7 Action Packed Days On The Ground

Learn by taking action with others. Join sourcing experts and other participants in full day intensive implementation for your product sourcing.

6 Nights at a High Class Hotel

All inclusive hotel stay with breakfast included that serves as a mini mastermind.

4 - 5 Days At The Sourcing Office

Work alongside Rico and his team in the sourcing office to see how it is done by professionals.

2 - 4 Pre China Trip Online Sessions

Dial in before you come to China and make an action plan for your product development in advance, live with others.

1 - 2 Days Doing Factory Visits & Audits

Go out on the field and visit factories that you will be placing an order with. Join others on the trip as they make their manufacturing deals as well.

1 - 2 Organized Evening Networking Events

Put on your dancing shoes! We will have fun time out on the town to enjoy Guangzhou nightlife & bonding.

Canton Fair Prep Package (Passes & Crash Course)

To ensure you are ready before the Canton Fair show begins, we'll work with you to apply for the pass, as well as the insights you need to succeed.

China Visa Application Assistance

You'll need a Chinese visa to enter the Mainland, don't worry – we can help.
+ These Free Bonuses! Because
Pre Signup Consultation Call

Personalized consultation call with us, whether you sign up for this service or not, we will discuss your current business, and evaluate if coming to Canton Fair + this pre-accelerator is right for you before proceeding.

International Business Introductions

Introductions to business contacts relevant to your specific business. Up to 3 businesses or people.

Podcast Interview

Interview on either Made in China podcast or Global From Asia podcast – If you're interested, we'll interview you after the process is over and share on one of the podcasts.

Cross Border Matchmaker General Entry Ticket

Join the one day CBM (Cross Border Matchmaker) in Shenzhen, China if you and the others on the trip so desire.
So, what do you think? As excited as we are to rock and roll with your product development experience?
Get All Of This & More!
Prepare for the trade show of the world: Canton fair in Guangzhou China

And take a China trip with experts who have been here for decades!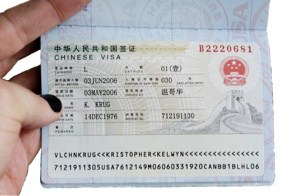 China Visa Help
We know how stressful and unknown it is to figure out what kind of visa to get and how it works. Once you confirm your ticket to the China trip, our client services team will consult with you on which visa is right for your passport and scenario.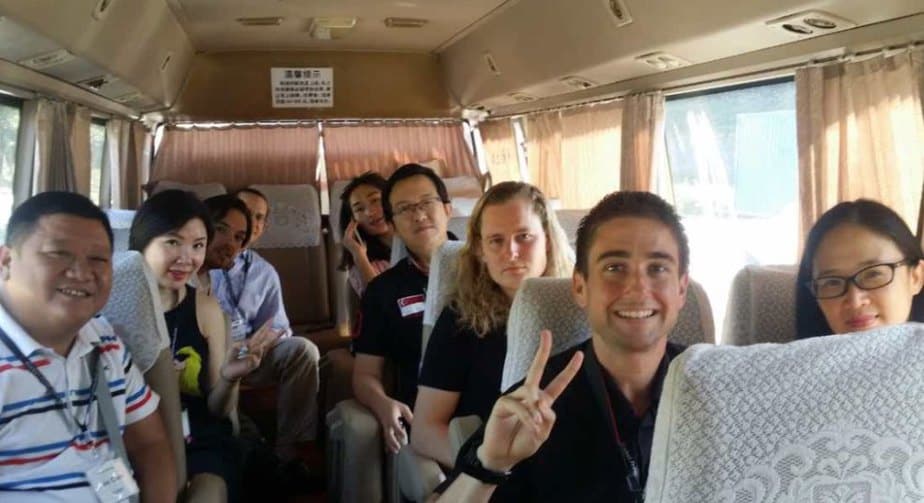 Guangzhou Travel Coordination
From your arrival to Guangzhou preparing for the Canton Fair ( also Guangzhou, China) – we made it as simple as possible to get you in and out of Mainland China for this program. Meet us at a designated time and place and you will be whisked away to the heart of the factories and offices right in the center – Guangzhou, China. Our team will keep you on track to ensure you see what you need to see and meet.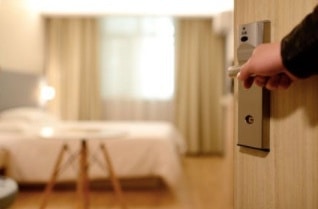 Overnight Hotel Accommodation
Don't stress about finding the right hotel or location. We have you covered. Each ticket will come with 1 shared room accommodation with another guest. Have a friend or business colleague you are traveling with? No problem – let's match you up with people you know. If you'd like your own single room, additional charges apply and speak to your sales representative at Global From Asia for more details.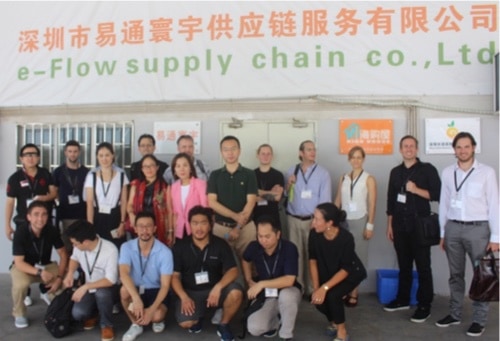 Factory & Supply Chain Round Table
We will work hard to bring top suppliers and service providers in a round table format. This way you can see some real businesses and get that much needed 1 on 1 time. Bring your questions and product requirements to maximize this special time.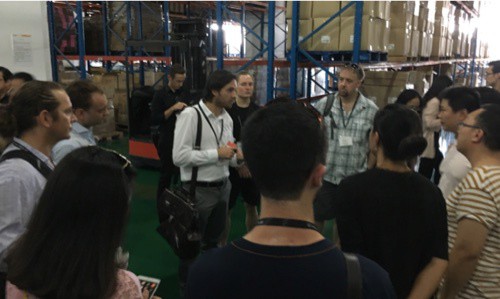 Visiting Factories & Making Deals
We don't jus want to be in an office or seminar room. This pre-accelerator is all about taking action and making business happen. Go alongisde China sourcing experts to factories for your product as well as others in the program.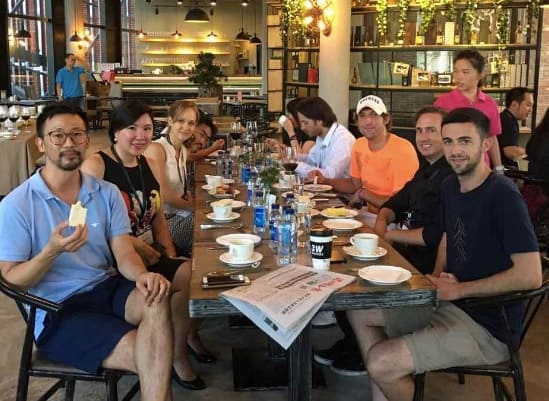 Meals Included
We will take care of your breakfast and dinner for the trip. Experience real Chinese food, that is quality! Want to experience true Chinese alcohol (Baijiu) – don't worry – that isn't included and we don't recommend it. If you do want to experience the Chinese liquor, that is a separate charge you cover on your own (buyer beware, lol!)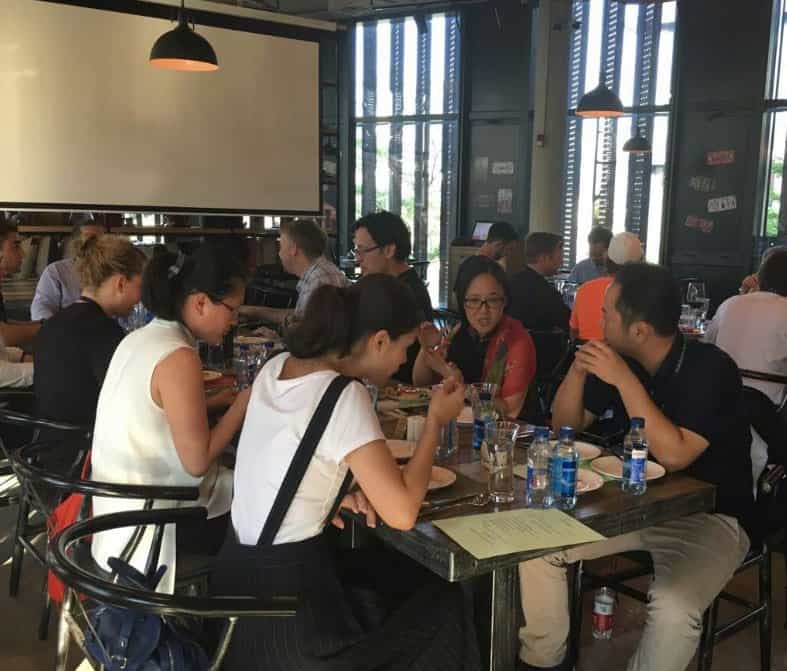 Cross Border Matchmaker
We will have time with amazing suppliers and attendees ready to meet you! This will be an intense day of pitches from service providers and factories, as well as plenty of time to network and connect with your fellow China trip attendees as well as the suppliers and local expats in the area.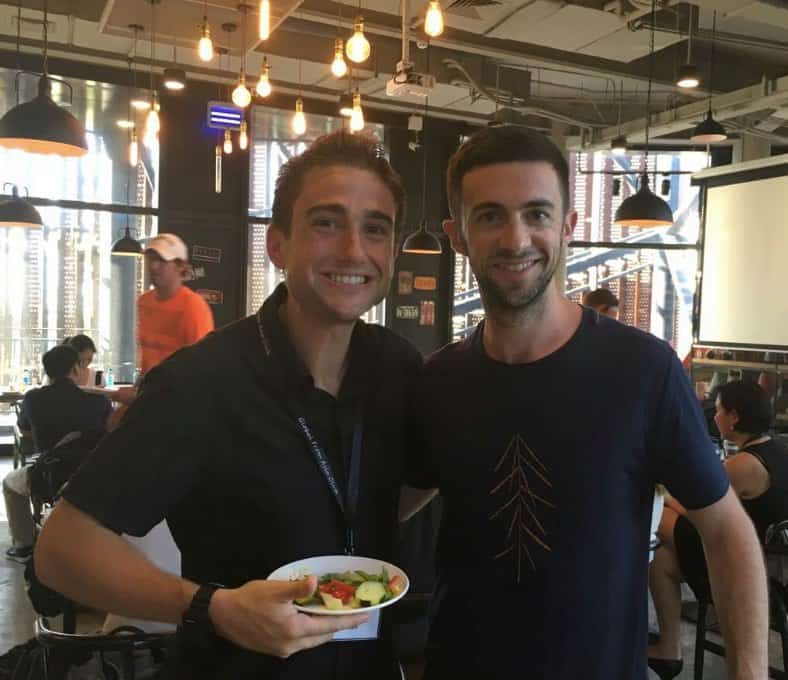 Connect to Business Community
Our favorite part and often the most valuable offering to our attendees is the community you will connect with. Make life long business relationships with those attending the China trip with you, as well as the Chinese factory suppliers and local expats living in China!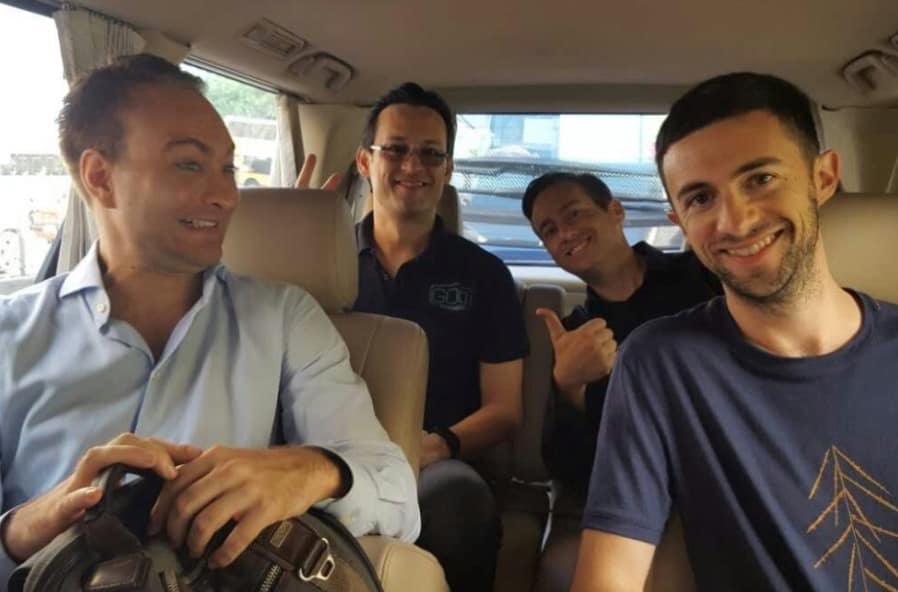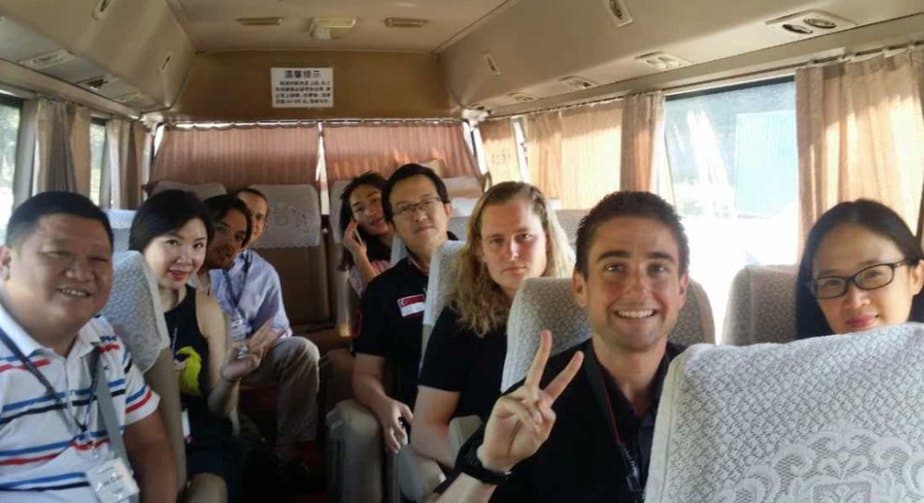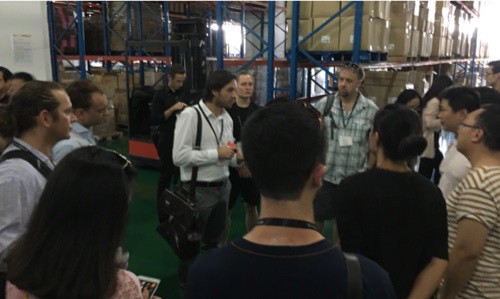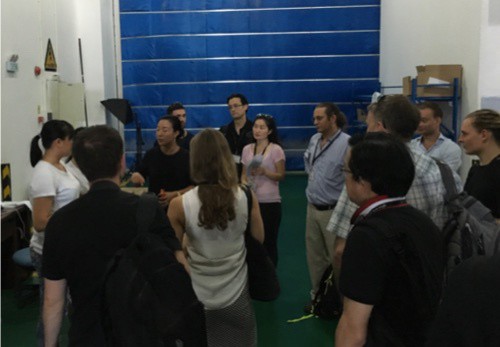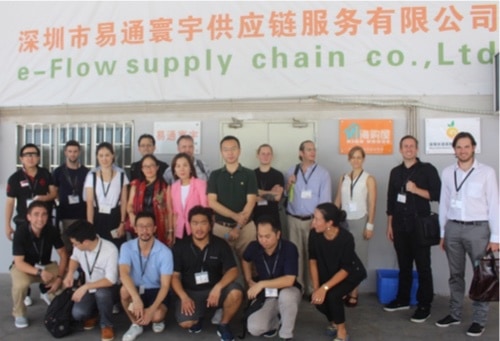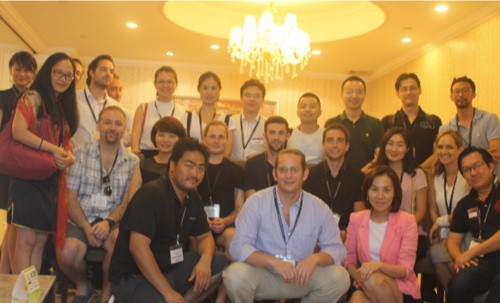 Tours and On the Ground Learning Sessions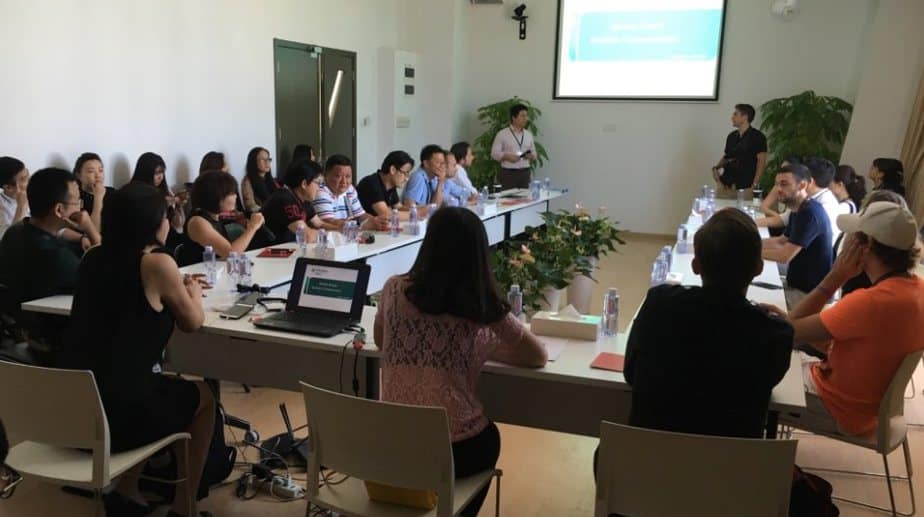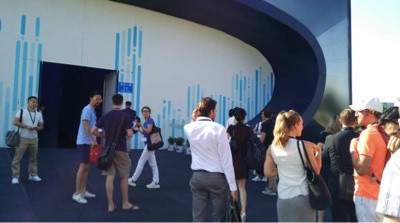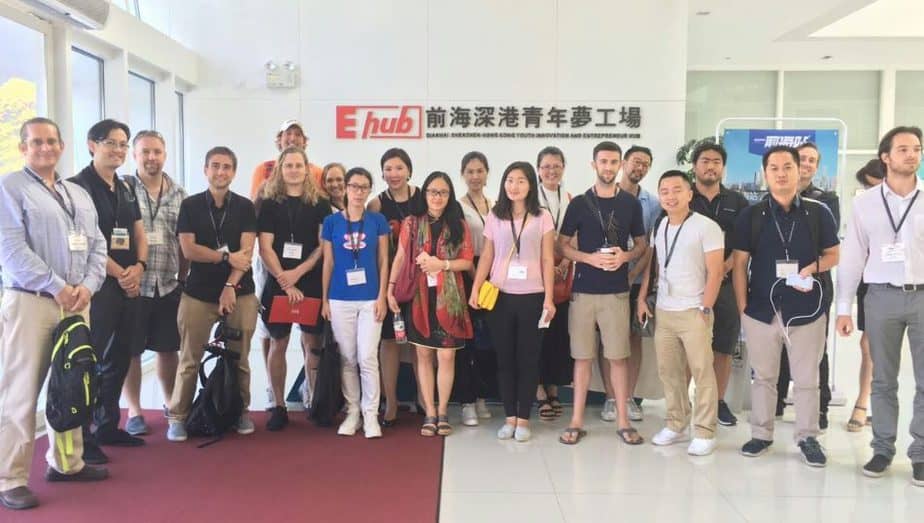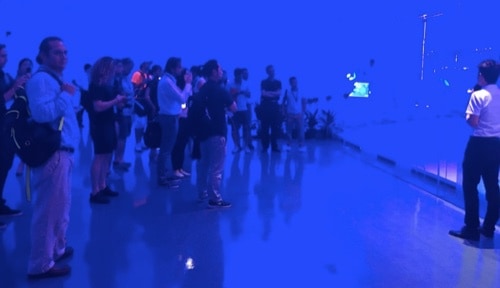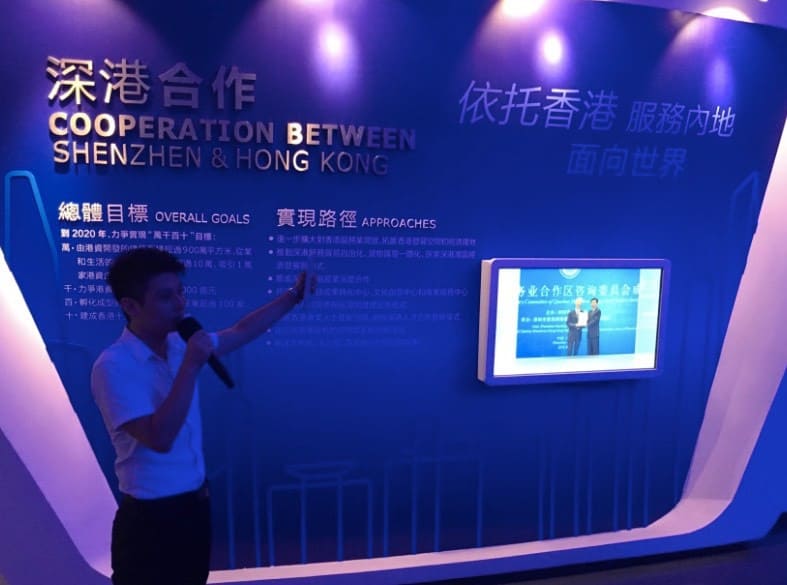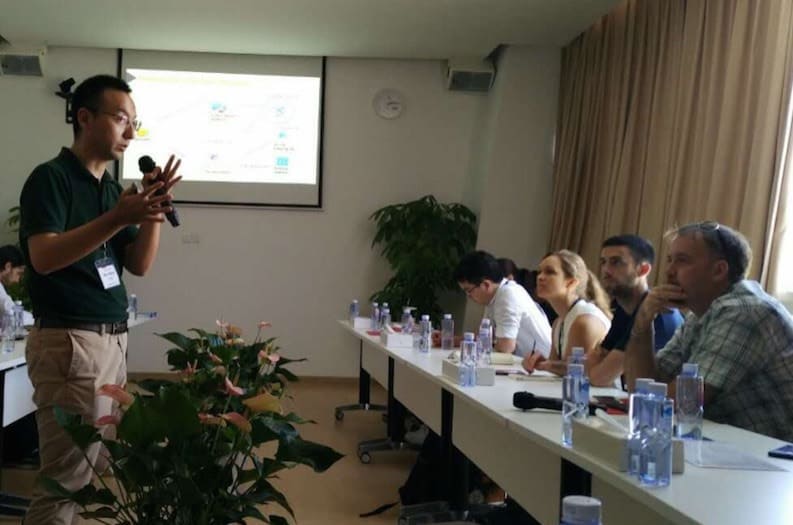 Dinner & Business Matchmaker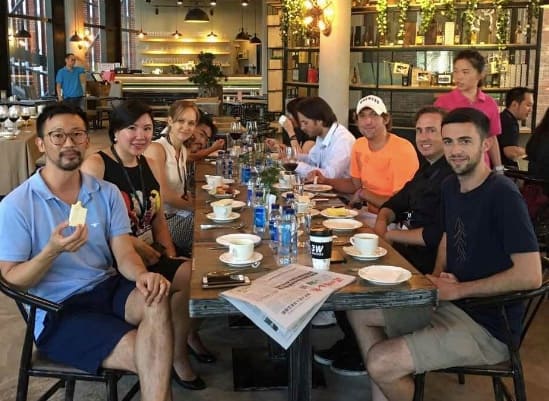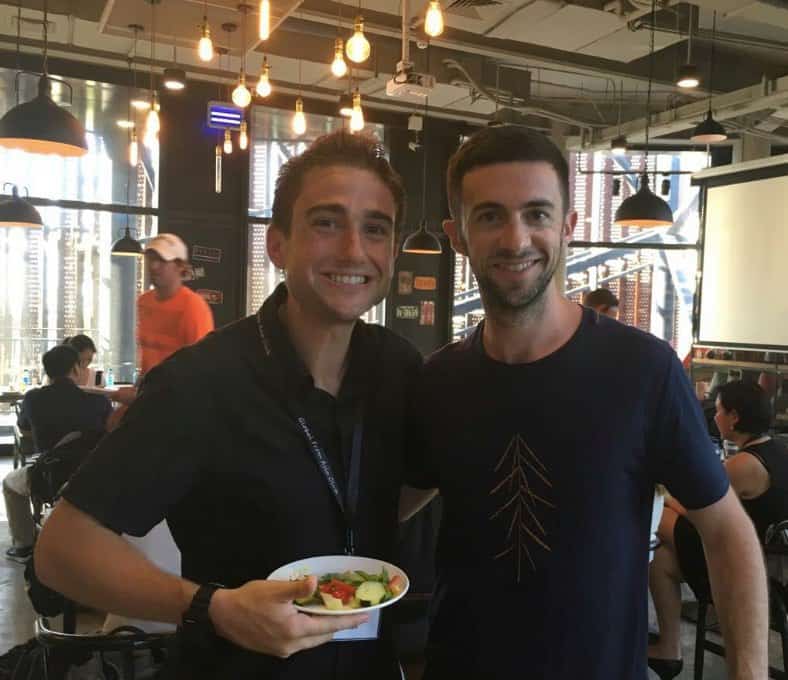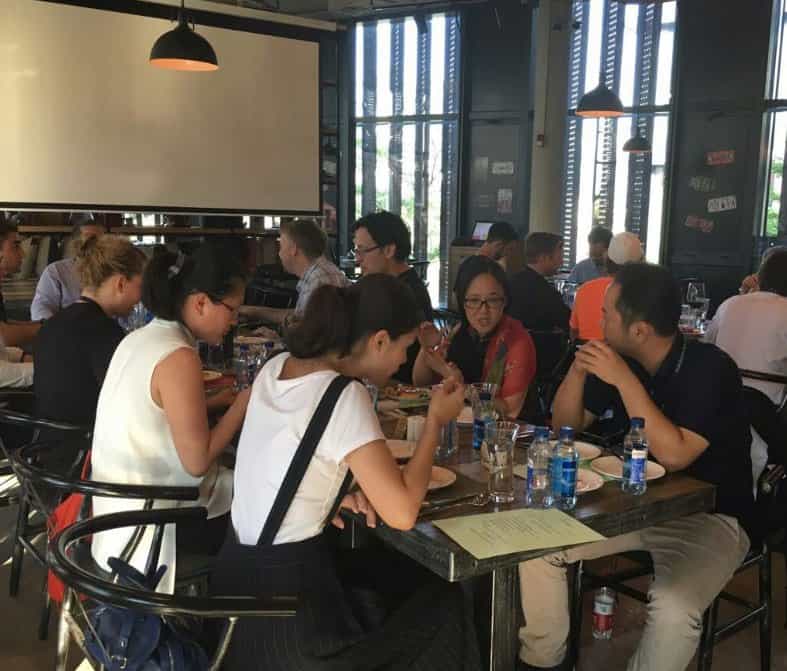 A Hands-On Canton Fair Pre-Accelerator Program in Guangzhou, China
Are you looking to do business in China and not sure where to start? Have you heard about the Canton Fair in Guangzhou? Want to know more about how you can manufacture your products into China without having to deal with the stressful hassle of dealing with middle men and Skype chat headaches?
Then this is the program for you! See, learn, and DO! Make the product you have always dreamed of, in a trusted and supportive team environment with other entrepreneurs and hustlers.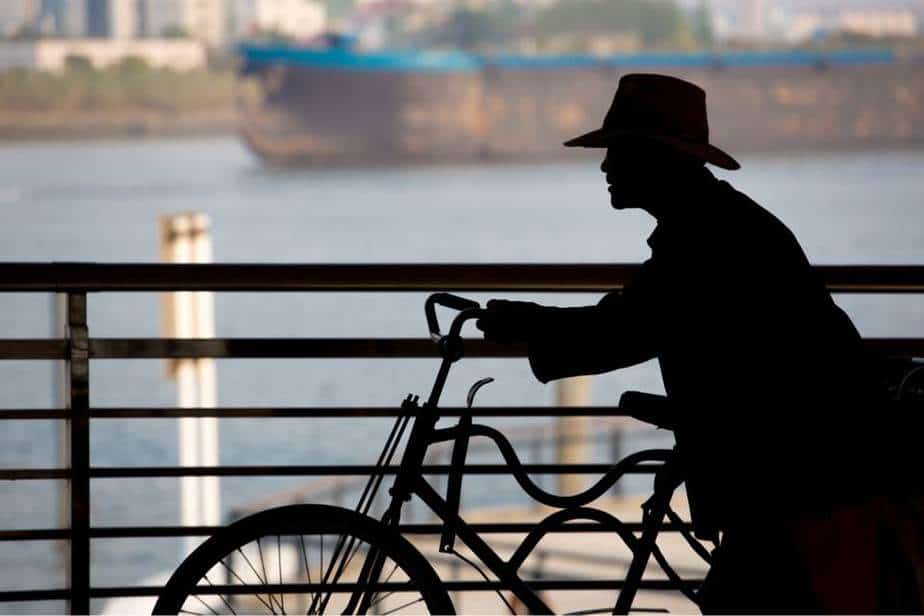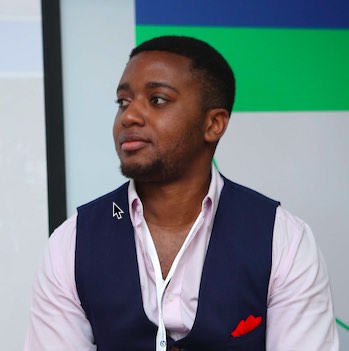 Rico Ngoma
CEO
Source Find Asia Co., Ltd

Rico – is the CEO of Source Find Asia – a sourcing consulting company based in Guangzhou, China and co-host of the Made in China Podcast.

The company was started after he met his future business partner, (an 8 year China veteran) Michael Schierhorn a.k.a. ChinaMIke – through the Enter China community.

In 2+ years since, Rico has gone from teaching English, while working out of his apartment to renting out an office with a small full-time team and managing mass production orders worth over 6 figures US.

---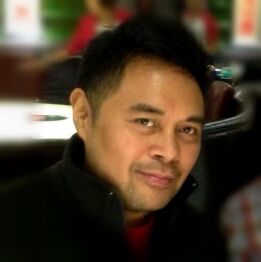 Mark Ramos
Sourcing Expert in Guangzhou

Mark is a China sourcing and e-commerce veteran. With 10 years in Guangzhou, China and going through business cycles of eBay and Amazon e-commerce booms – Mark will give priceless insights and value bombs to attendees.

Ask Mark for your e-commerce marketing needs, on top of his sourcing and China experience, he is also a skilled Facebook marketer.

---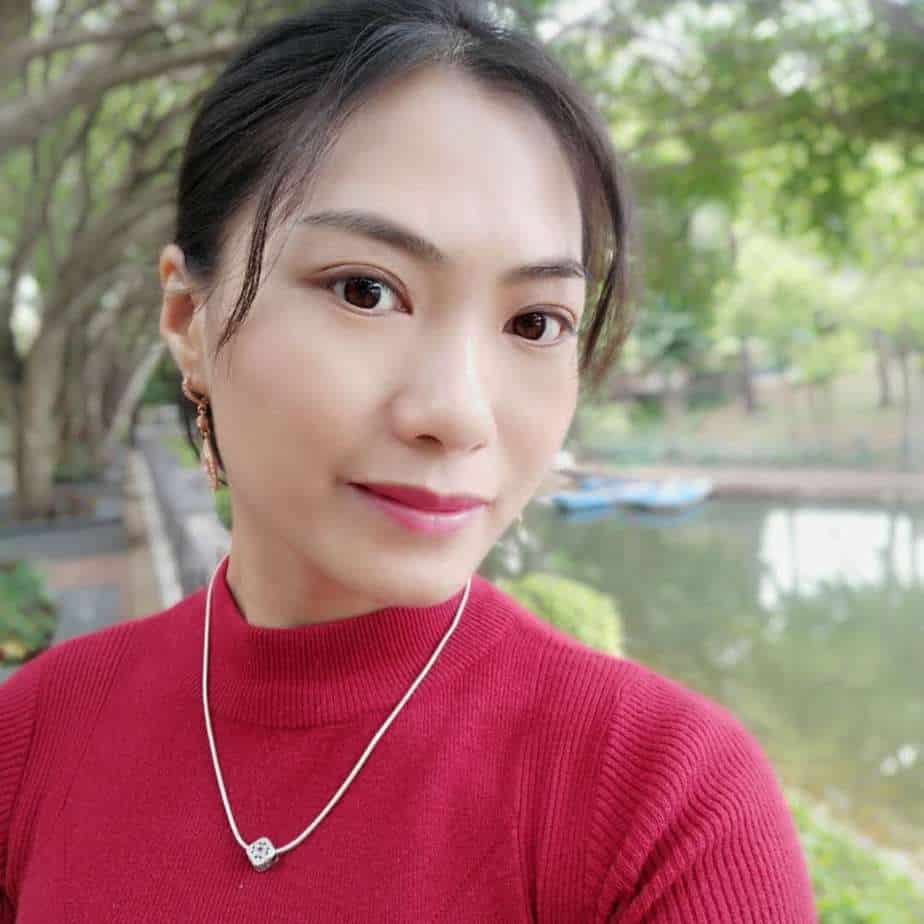 Jasmine Wei
Translator & Tour Guide

Jasmine has been working as a translator and tour guide in Shenzhen for over 10 years.
She is the founder of www.shenzhenbusinessguide.com and www.shenzhenvisahub.com which focus on providing cross border limo service and Shenzhen Visa On Arrival Consultation.

She used to worked as a part-time Sourcing Assistant and follow-up order for MagicalButter based in Florida between Jan.2014-Jan.2018.

Her passion is traveling and enjoy working as a tour guide and providing related service for foreign guest traveling to Shenzhen,Hong Kong and Guangzhou.

---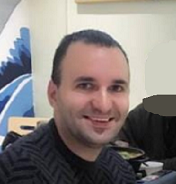 Ino
Tour Guide

Ino fell inlove in China. He is a Manager at Insight Quality Services overseeing their inspection and sourcing services.

Ino has a wide range working experience from brokerage agency, information technology, and as purchase and sales manager in furniture factory for his production side knowledge.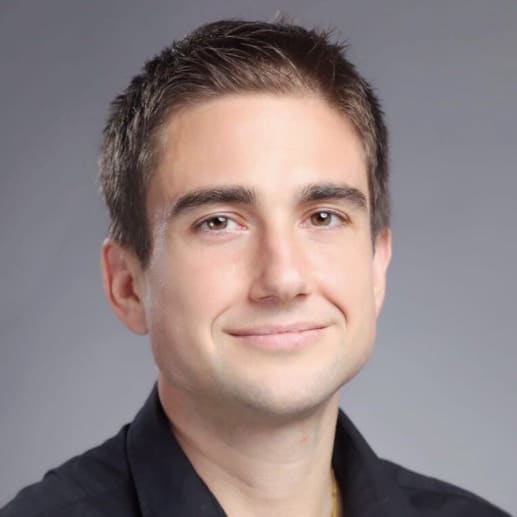 Michael (Mike) Michelini
Founder & Host
Global From Asia

"American social media & E-Commerce & SEO specialist being China since late 2007 a true business connector. He is passionate to help companies do business in China, and help Chinese companies to grow in the overseas market.

He started GlobalFromAsia.com, a Cross Border E-commerce Community, GFA. It is a platform for cross border business owners to learn, network, and make business partnerships, and grow their global business."

---
Learn From Experts On The Ground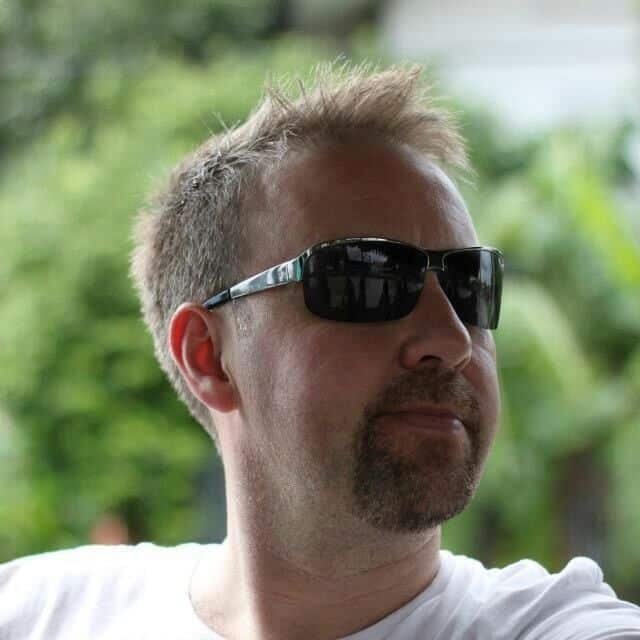 I thought the (Qianhai trip) was really excellent! Especially the guy from the Chinese government. He didn't just read from a powerpoint, but explained it in great detail and really knew his stuff.

– Chris Davey.
The Agenda
Incredible business trip you can take learn & action with, plus priceless networking to grow your business.
2 – 4 Weeks Ahead Of Time
Before Flying Over We Want To Make Sure You're Ready
Onboarding Calls & Initial Sourcing
Schedule calls with the experts and other attendees for 1 on 1 and group sessions to ensure all your questions are answered before getting on that plane to China.
---
Arrival, Pre-Event: Oct 14, 2019
5 PM - Travel
Arrange your own travel to Guangzhou, China and then let us take it from there!
6 PM - Registration
Let's get you all setup, in the hotel rooms, and a brief welcome message
7 PM - Dinner
Introduction & welcome dinner/event
Day 1: October 15, 2019
Breakfast
As we say, also serves as a mini-mastermind session with other participants in addition to getting fed! Review of Itinerary/Introductions
Day at the Sourcing Office
Mastermind Sourcing/ Ordering Samples Lunch (or around the office) 1on1 coaching Sourcing EOD Review / Actions Items
At The Sourcing Office
Morning Masterminds/Presentations Sourcing/NDAs Lunch (or around the office) 1on1 coaching Further Sourcing EOD Review/Action Items
---
Day 2: October 16, 2019
Breakfast
Also seconds as a mini-mastermind with other participants
Day at the Sourcing Office
Mastermind Sourcing/ Ordering Samples Lunch (or around the office) 1on1 coaching Sourcing EOD Review / Actions Items
---
Day 3: October 17, 2019
Breakfast
Also seconds as a mini-mastermind with other participants
At the Sourcing Office
Mastermind, Group Activity ideas, Legal Services, Business Registration, Freight Forwarding.
Afternoon At the Sourcing Office
1on1 coaching Sourcing/Ordering Samples/Setting Up Factory Visits EOD Review /Actions Items
Day 4: October 18, 2018
---
Breakfast
As we say, a mini-mastermind with other participants in the morning – but also get fed 🙂
Factory Visits
Mastermind/Presentations Further Sourcing Setting Up Sales Agreements / Factory Visits/ Sample Reviews Lunch
Post Factory Visits
Setting Up Sales Agreements / Factory Visits/ Sample Reviews 1on1 coaching At Office or While Traveling from Factory EOD Review / Actions Items
---
Day 5: October 19, 2019
More Factories / Marketplaces
Setting Up Sales Agreements / Factory Visits/ Sample Reviews Lunch 1on1 coaching EOD Review / Actions Items
Cross Border Matchmaker (optional)
For those who want to attend the CBM event in Shenzhen are welcome to join.
---
Day 6: October 20, 2019
Day at the Sourcing Office
Morning Masterminds/Presentations Sourcing/NDAs Lunch (or around the office) 1on1 coaching Further Sourcing EOD Review/Action Items
At the Office
Canton Fair Prep
Factory Hustle
Sample Review/Factory Visits Signing Sales Sales Agreements EOD Review / Actions Items
---
Day 7: October 21, 2019
Coffee Shops on the Move
More Canton Fair Prep work
Canton Fair Preparation
Get in a group with suppliers and service providers and prepare for the Canton Fair coming the next day.
Day at the Sourcing Office (optional)
Mastermind Sourcing/ Ordering Samples Lunch (or around the office) 1on1 coaching Sourcing EOD Review / Actions Items
Evening Round Table
Get in a group with other attendees and China experts to learn and engage.
Networking
After the event, we will have a gathering of attendees and local sourcing experts to have some fun and share stories
---
Day 8: October 22, 2018
Ready to Rock the Canton Fair
You did it, program is officially over and you can attend the Canton Fair to rock.
Post-Program: Tour the Fair
9:30 AM Preparing For The Tours
For those who opted in for the Canton Fair Trip, form groups and get into teams who are looking for similar product niches.
7:30 PM - Networking
Enjoy a quality Chinese traditional time together with other attendees and special guests.
---
Take Action & Make Your Private Label Product Dream Come True
Ready to make moves and make a smart investment in the China Trip?
So what are you waiting for? If you are serious about dominating your Canton Fair trip and making a real order from China for your product based business, this is an investment with massive ROI.
So you ready to get involved? We offer different ticket options:
Our Vision: Massive Opportunities For Businesses To Go "Global From Asia".
Global From Asia is about leveling the bar. It represents the trend that business can be done from Asia. But you need the right skillset and the right mindset to succeed. That is where we come in and help.
Take a Cross Border Trip
Over the years we have worked with plenty of entrepreneurs just like you. From workshops to trips to conferences in the hundreds of people – this is what some of them have to say:
Watch The Videos From a Previous China Business Trips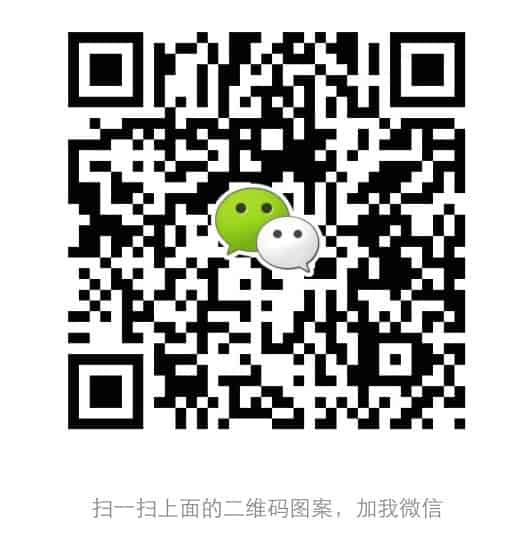 Step 1
Fill Out The Pre-Accelerator Application Form
We want to make sure we are all on the same page, therefore we ask that you apply in advance and we setup a phone consultation.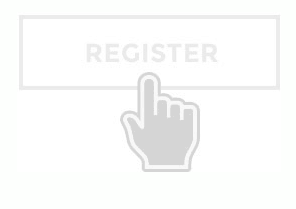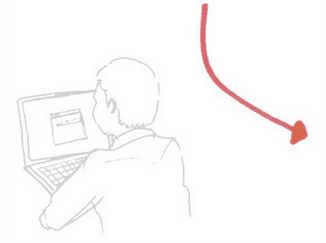 Step 2
Schedule Your Consultation
Use the automated scheduling system to reserve your time slots with our specialist. They will give you the proper setup information and ensure you are a good match for the program.
Step 3
Get Ready – Come To China For Your Program!
If we both agree you are the right fit for the Canton Fair Pre-Accelerator program, choose your payment plan, book your flight, and let's make it happen in China!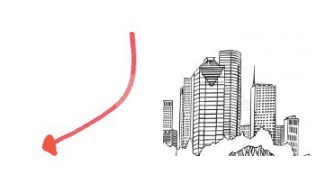 Reserve your ticket today!
---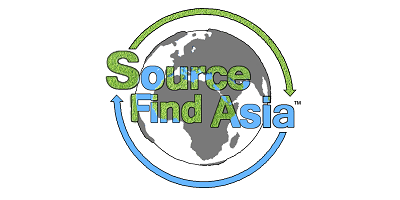 Frequently Asked Questions
Join Us!
members waiting to connect with you!
Get Real China Business Experience- Signup for the Trip Today!
So what are you waiting for! Let us show you the real Shenzhen, China and get you in and out in a nice and efficient day trip.
---
Buy Now
Join us for a fun and interactive day where you'll learn and network!
Summary
Want to hop on a private 1 on 1 consulting call with us about business in USA, globally, or business in general? We have calls you can buy in thirty minute increments and we can have a detailed call about your specific business need.