Are you a global ecommerce seller struggling to find a USA bank account? Here at Global From Asia, for years and years, we have had people from around the globe come to us asking for help getting their ecommerce setup and streamlined for sales.
Today, we are so excited to share with you a solution called Mercury. Easy to remember URL – mercury.com (But use our Global From Asia special offer link for free bonus and a bonus for GFA. We'll explain at the end of this write-up)
Now, we know many of you are excited for an online, no need-to-fly-to-USA, American bank account.* It comes with no application fee, plus there's a bonus for the GFA community. So, let's dive into it to know more about what this is and how it works.
You can check out this video for a demonstration:
Built As A Banking Stack* For Ecommerce Sellers To Scale and Grow
The first time you see their homepage, you will see that Mercury is about helping tech companies get a "full stack" bank account* with API, multiple user, virtual cards, and all the epic things we need as e-commerce sellers.
Other things that eCommerce sellers need for their banking stack is customer support and ease of integration with their current system. Their customer support is one to be highly noted with both email and chat support. Their scope is wider too with their integrations with Pilot, Xero, Quickbooks, Plaid and numerous payment processors.
Global From Asia is excited to help bridge more e-commerce sellers to this product instead of just tech companies.
Apply – For Free!
So – this is where you can rest at ease. Applying is free and online. No need to fly nor even do an online interview.
What are the "Hidden Fees", you say?
Mercury promotes a "Pay $0/month" pricing assuring companies of no worries over service charges, minimum balances, overdraft and hidden fees. Here are the fees:
| | |
| --- | --- |
| Minimum Deposit | $0 |
| Account Opening | Free |
| Transaction Fees | None |
| ACH | $0 |
| Domestic Wires | $0 |
Basically the "fees" are in the payments which every bank takes. And, we know that most banks charge more than this:
Payments

Sending & receiving ACH

Free

Sending & Receiving Check

Free

Sending Domestic Wires

Free

Receiving Domestic Wires

Free

Sending International Wires

Free

Receiving International Wires

Free
Basically the "fees" are in the payments which every bank takes. And, we know that most banks charge more than this: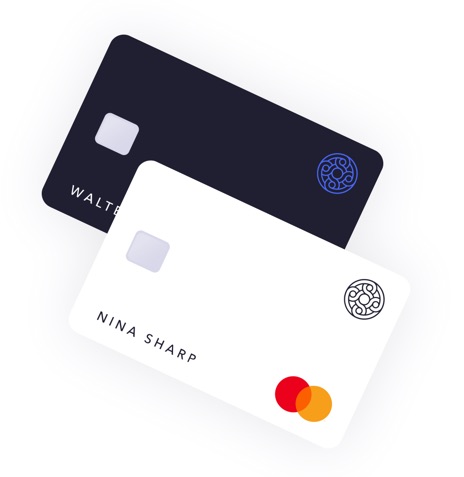 Depositing over 250,000 USD? Get upgraded to Tea Room
They have a VIP program called Tea Room which requires you to have over 250,000 USD deposited with them. You get free tea and other partner rewards.
Standard

$0 Minimum

Free Accounts

No minimum balances

Tea Room

$250K+ in deposits

Free Accounts

Free Domestic Wires

Partner Rewards

They'll send you tea when you join
The Step By Step Application Process
We applied for one of our Amazon FBA investment companies ourselves and this is the process we went through:
Step 1 – Create An account
First, you need to provide your first and last name. Also, you will be asked for your email address. Then, you need to create a password.
This way, you can start the application process. But, if you need to come back for it later, you can just simply login again.
And yes, there most likely will be more questions and follow-ups. This is the reason why you need to create your username and password first.
Step 2 – Complete the Application
What information is needed from you? Well, to help you out, we put together this list of information that they asked. We elaborated more on what these specific information are for the e-commerce seller community, as we understand you best.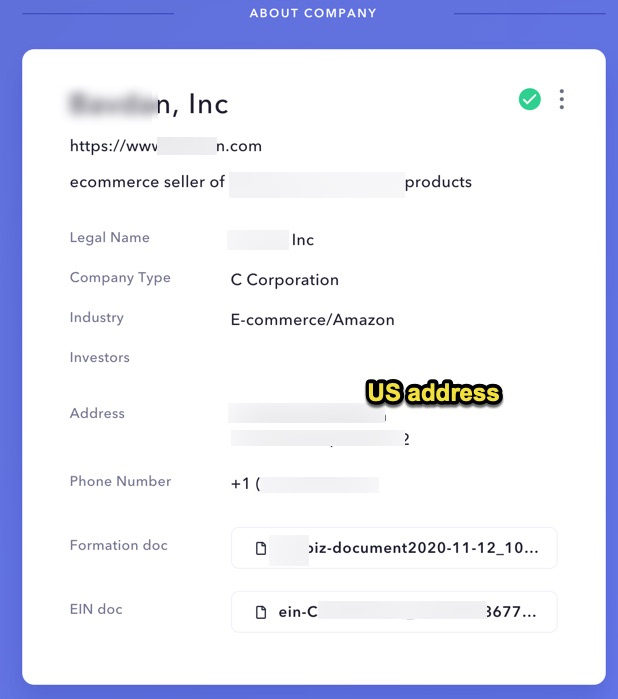 1. Legal Name
This is your company name. You'll need a USA company name for the application as this supports US registered companies. If you are 100% non-American, don't worry. You are still allowed to register as a USA company. The US is a free and open country and you are not forced to have American Citizen partners.
2. Company type
Most likely you are doing an LLC or a C Corp.
3. Industry
There are a few different ecommerce choices available. We picked E-commerce/ Amazon.
4. Investors
If you have famous Silicon Valley venture capitalists backing you or other investors, this is the time to list them down. We believe this makes your application stronger and more appealing.
5. Address
When you file a USA company, you will have some kind of virtual or corporate address. Use that here.
6. Phone number
This is your company phone number. We recommend having a USA number for this one.
7. Company formation documents
This is for the USA company (Delaware, Wyoming, etc) that you used. PDF format is what we'd recommend.
8. EIN doc
EIN stands for Employee Identification number. It is also known as your USA tax ID. You will need this when you open a USA company with the IRS. Your corporate secretary should help, but you yourself can also file this, online for free.
Next section is about the owners of the business
For each shareholder, they will want to know: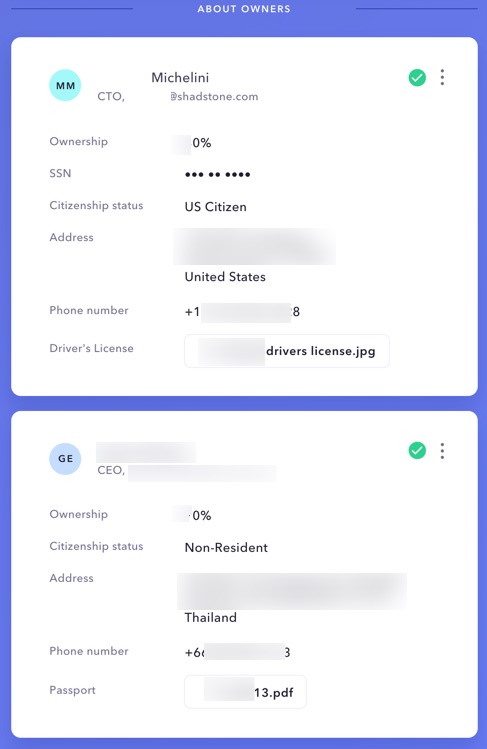 Percentage Ownership
– This should show how many shares, in percentage, of the total company does this owner have.
Social Security number (SSN)
– If there is a US citizen applying, they will have a USA social security number and will be required to declare this to the US government. This information will help get approval for the Mercury application (a US citizen is deemed a low risk for them to approve).
Citizenship Status
-From the US perspective, are you a Citizen or Non-resident.
Your residential address
– This pertains to your home address and not your company address.
Driver's license (for US citizens) or passport (for non Americans)
– Upload this as part of your identification.
If you don't have all your shareholders' personal information, or you want them to be aware that they are submitting it, you can give the link that they will provide, to those shareholders to directly login and upload their passport and answer their own questions.
Accept Terms and Conditions
Then you need to review the legal agreements.
The standard is long with a small print text that says you are telling the truth and that this is declared.
After you review, you can then click agree and submit company profile and just wait for the approval.
After Applying – Expect Follow-up Questions and Facial Scanning
Once you go to the next step, at least per our experience, they will do a follow-up.
I think it is because we applied as an ecommerce seller, Amazon fBA business, they asked for us to state where our Customers, Suppliers and Owners lived.
We said our Customers are in USA (as we are selling on Amazon USA), and our suppliers are in China and Thailand (as they are) but we also use Amazon's FBA warehouse. So, that is USA, as well as other service providers and warehouses in USA.
We also answered some other questions about the company, our company website, our Amazon product URLs.
They are doing what is called KYC (Know your customer) and they want to see if we are doing business actively and legitimately.
Also they asked if we use the company address to which they can mail the debit cards.
Great! We will have debit cards to use to buy things online and it went to all of the business owners / shareholders. They also gave logins to each of them.
This is still a work in progress but we have many friends in the community who are using Mercury and we are excited to share this experience with others.
$250 USD Bonus for GFA readers
Yes, you read that right. There's a bonus when you apply with the special GFA link:
Apply and get the bonus!
---
Here's the full term:
Get $250 USD bonus when you spend $10,000 USD on your debit card within 90 days.
Full disclosure: We also get a bonus it's a win-win for all of us.
We know how stressful banking is for ecommerce sellers and we hope this is a way for all of us to make growing our e-Commerce empires a little bit easier.
---
*Mercury is a financial technology company, not a bank. All banking services provided by Evolve Bank & Trust®️; Member FDIC. Get FDIC-insured US accounts, virtual and physical debit cards, currency exchange, and domestic and international wires.
Reviews
0

out of

5

based on

0

reviews.
Overall rating: